Harvey may be behind us, but the tropics remain very active as we head toward the statistical peak of hurricane season on September 10th. The number of named storms so far this year is running well above average – 9 named storms have formed through August 31st. In fact only 6 other seasons on record have had 9 or more storms form by this date and we only average 5 at this point in the year.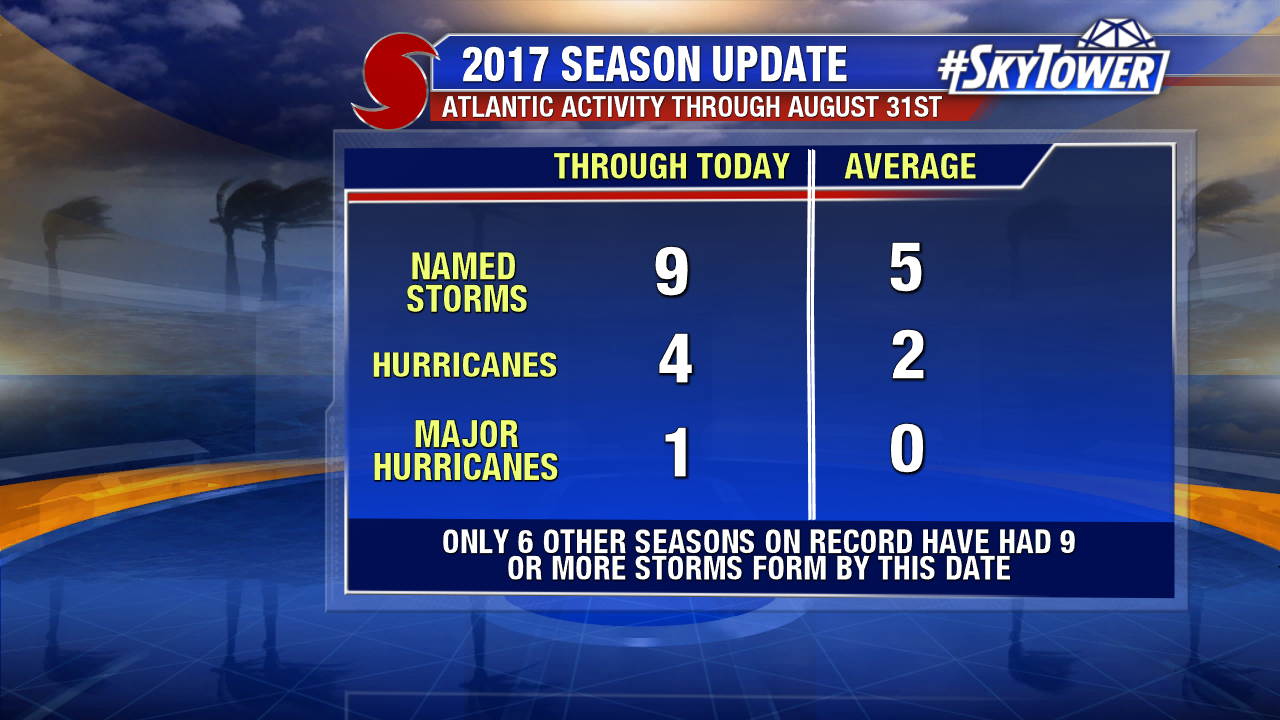 There are two areas that we're watching closely as we kick off the month of September. The first of which is an area in the western Gulf. There has been quite a bit of model support over the last few days suggesting that we see at least a weak area of low pressure form here late in the weekend or early next week, which may then move in a general NNE direction. If this system does develop it could very well bring additional heavy rains to already hard hit areas along the central and western Gulf coasts. However, there is still too much uncertainty in the forecast right now to talk about any specific impacts.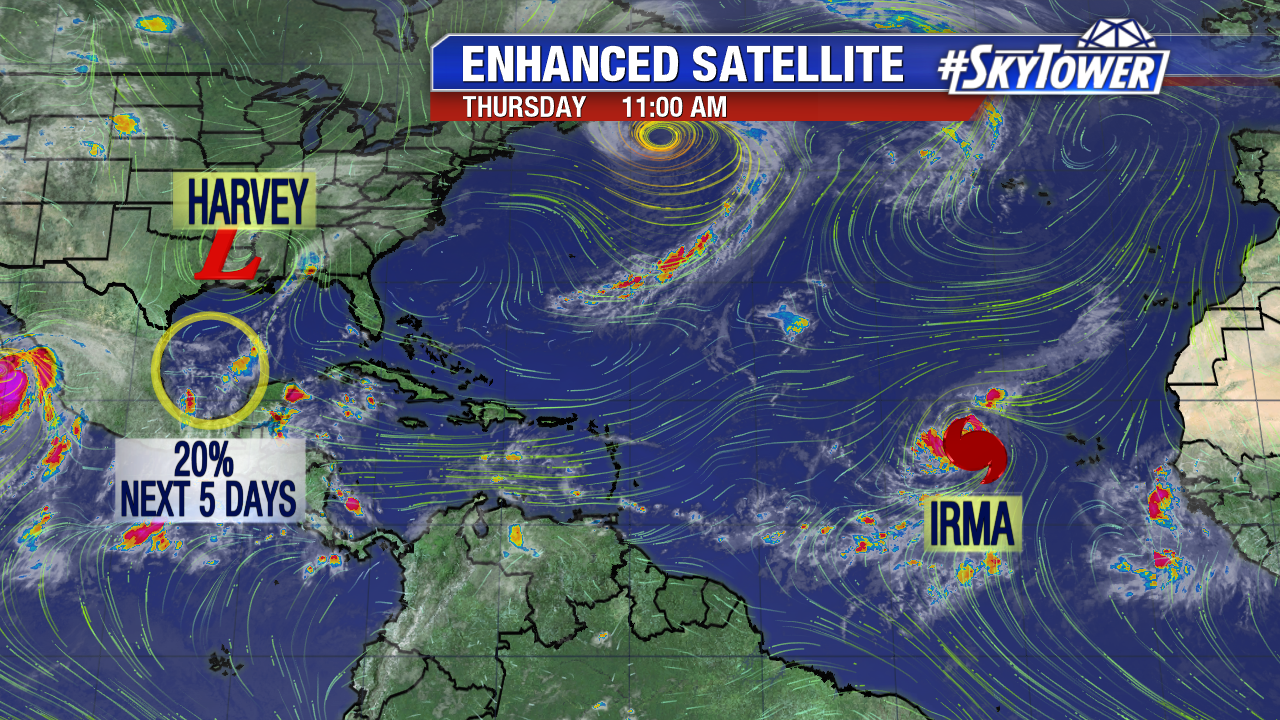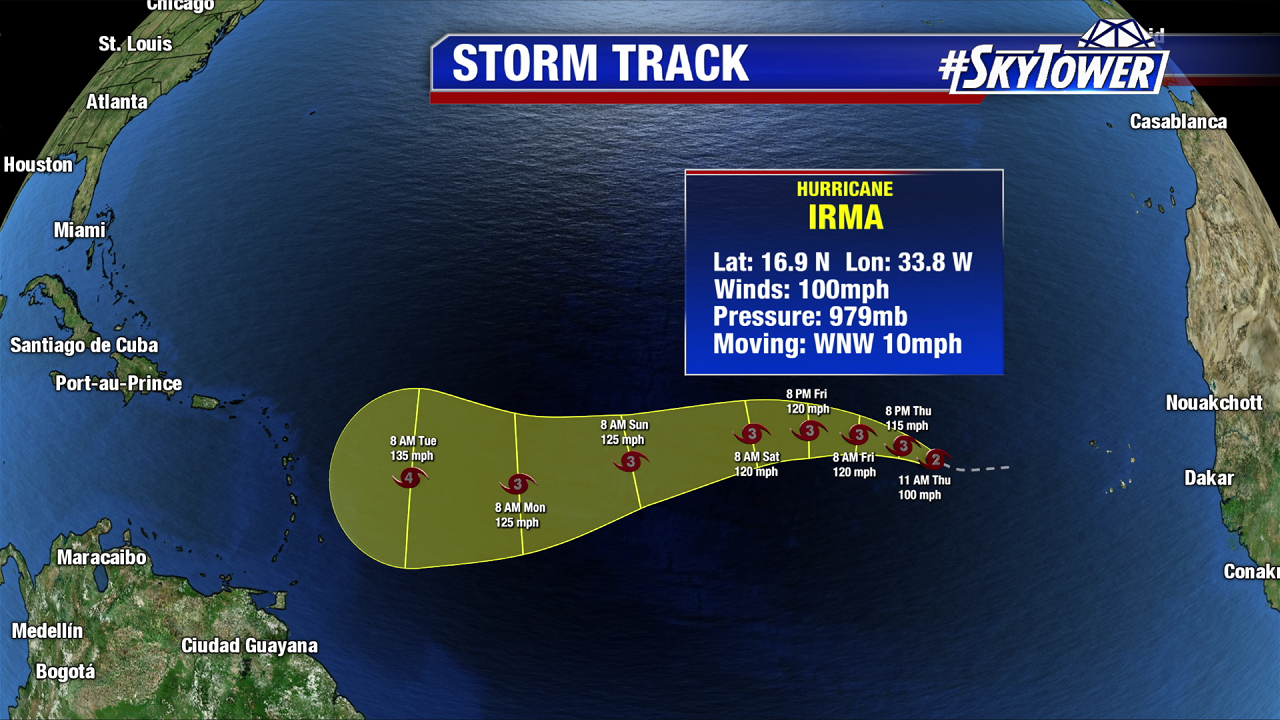 The second system to watch is Irma, which is now our 4th hurricane of the season and continuing to intensify over the central Atlantic. There has been a lot of speculation over the last couple of days about whether or not Irma will have an impact on the United States. The answer right now is it's too early to say, plain and simple. Irma is still over 3000 miles away from the U.S. and at least 9-10 out from any possible impacts for us. At that range, you really can't lend any credence to any one model run.
Typically this far out, what we do look at is ensembles of our two main global models – the GFS and the ECMWF (Euro). An ensemble is essentially the average output of several different runs (ensemble members) of the same model with slightly tweaked variables. For the Euro, there are 51 ensemble members, but only 21 members for the GFS. These ensemble forecasts attempt to quantify the amount of uncertainty by generating an ensemble, or average, of the individual members. Got all that? J
As of Friday morning, the GFS and Euro ensembles (shown below) are still showing very different solutions for Irma, but as we go forward in time we'll get a much better idea of where the system will ultimately head. Over the weekend into early next week is when we should have a pretty good idea.
Images below courtesy of tropicaltidbits.com