Tropical Depression 12 formed on Tuesday evening in the eastern Atlantic. It will be no threat to land, and in fact will likely dissipate in the next day or two thanks to strong southwesterly shear and dry air.
The other area we're watching is a disturbance just north of Venezuela. If that sounds familiar it's nearly identical to where Ian was about two weeks ago before that storm developed. The good news is that the steering flow that lies ahead is totally different and as a result this will be no threat to the U.S.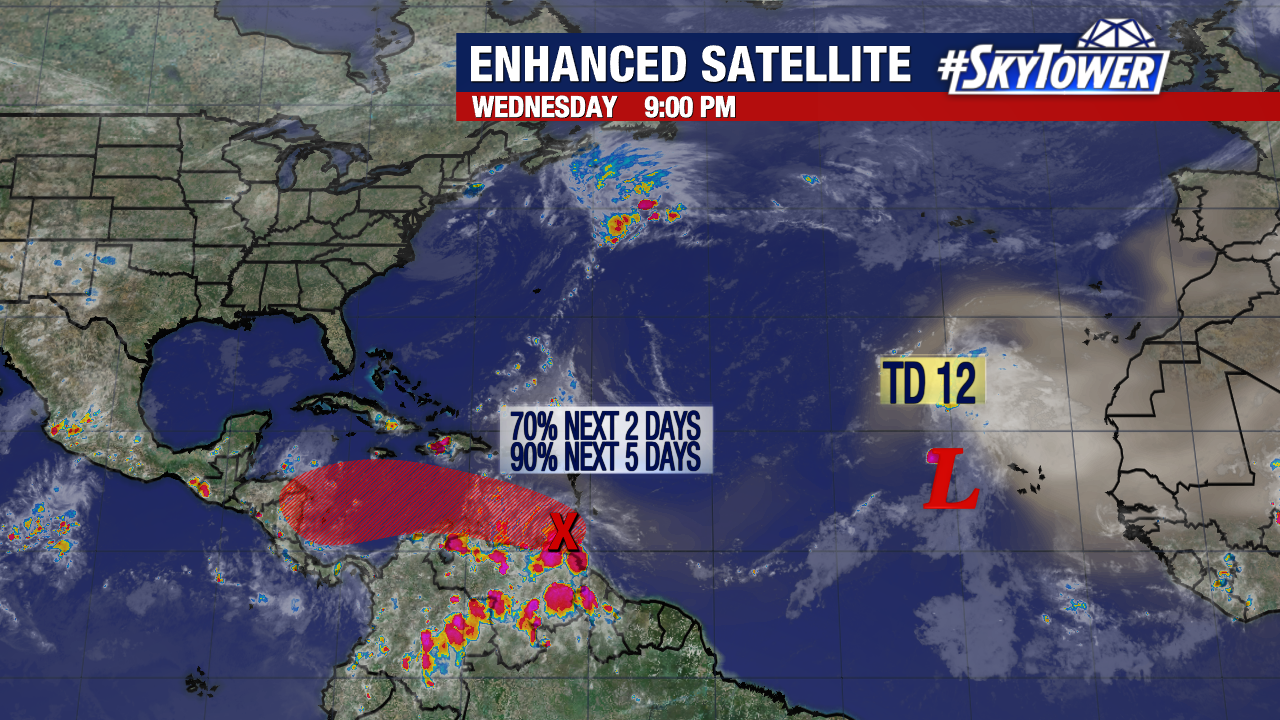 Development is likely though, and odds are we'll be tracking a named storm early next week headed toward Central America or the Yucatan Peninsula.