Heading into the holiday weekend and the first week of September, the odds of tropical development in the western Gulf are trending downward. It still appears as though a weak Gulf low may form, but it will encounter quite a bit of wind shear and should ultimately get absorbed by a front moving across the Deep South and northern Gulf. It's something to keep an eye on, but at this point isn't much of a threat and that National Hurricane Center is no longer giving it any 5-day development odds.
The biggest story across the Atlantic basin right now is Hurricane Irma, which underwent rapid intensification on Thursday. Minimum central pressure dropped 30 millibars as Irma went from a tropical storm to a category 3 hurricane in just 12 hours. It is the 4th hurricane and 2nd major hurricane of the season. On average, those don't form until September 21st and October 3rd respectively.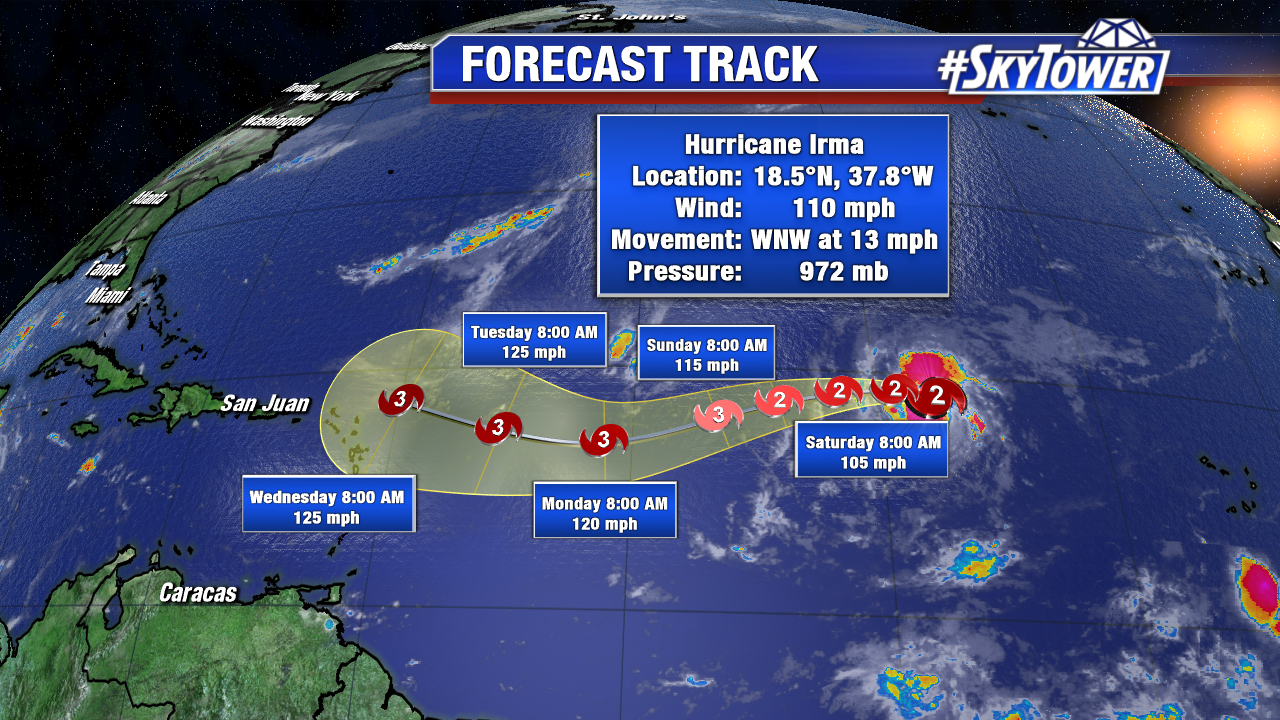 As of 11am ET, Irma was a category 2 storm with winds of 110 mph and was moving WNW at 13 mph. As we explained in our post yesterday , it is still much too early to determine where will Irma will head down the road and whether or not it will have an impact on the United States. Models continue to have quite the spread of solutions for Irma and it's tough to lend any credence to any one model at this time range. As Irma gets closer to the Lesser Antilles in other 3-4 days, we should have a pretty good idea of any possible U.S. impacts.