Over the last 24 hours, Harvey moved far enough east for the heavy rains to finally cease across the Houston area. The flooding across southeastern Texas over the last few days is of epic proportions. It is now the most extreme rain event on record to affect any major city in the United States. As it stands now, the record book for 3-day precipitation in major U.S. cities looks like this:
1)   32.47", Houston Hobby Airport, TX, Aug 26 – 28, 2017
2)   30.32", Hilo, HI, Nov 1 – 3, 2000
3)   28.44", Houston Intercontinental Airport, TX, Aug 26 – 28, 2017
The highest 4-day totals from Harvey topped 45" in several locations across the Houston area. 49.32" at Marys Creek is now the all-time record for continental U.S. rainfall from a tropical cyclone. The Houston area will unfortunately be dealing with the effects from Harvey for months, if not years.
49.32" Marys Creek at Winding Road
48.64" Cedar Bayou at FM 1942
47.20" Clear Creek at I-45
46.08"  Dayton (0.2 mi E)
45.02" Santa Fe (0.7 mi S)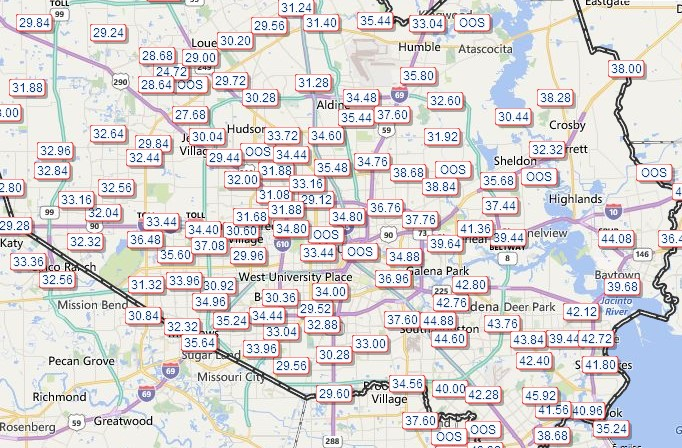 Harvey, still a Tropical Storm as of 11am ET Wednesday, is now bringing heavy rainfall to Louisiana and much of the Deep South. Rainfall totals have already topped 12" in parts of SW Louisiana and more rain is on the way for the region over the next 2-3 days.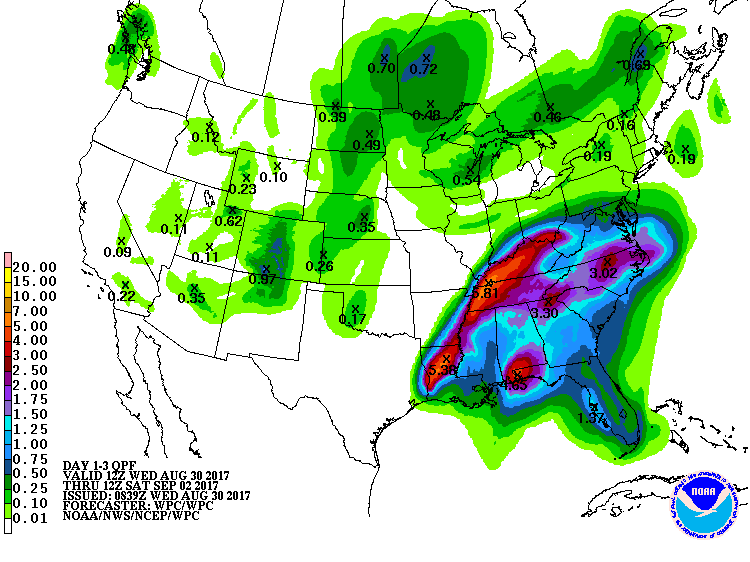 The last thing folks across Texas & Louisiana want to hear is more rain, but looking ahead, many models suggest a new storm may form in the SW Gulf late in the weekend or early next week. There isn't much support for a particularly strong system, but one that would most certainly bring heavy rainfall if it tracked in north into Texas or Louisiana. We'll be watching things closely over the next few days.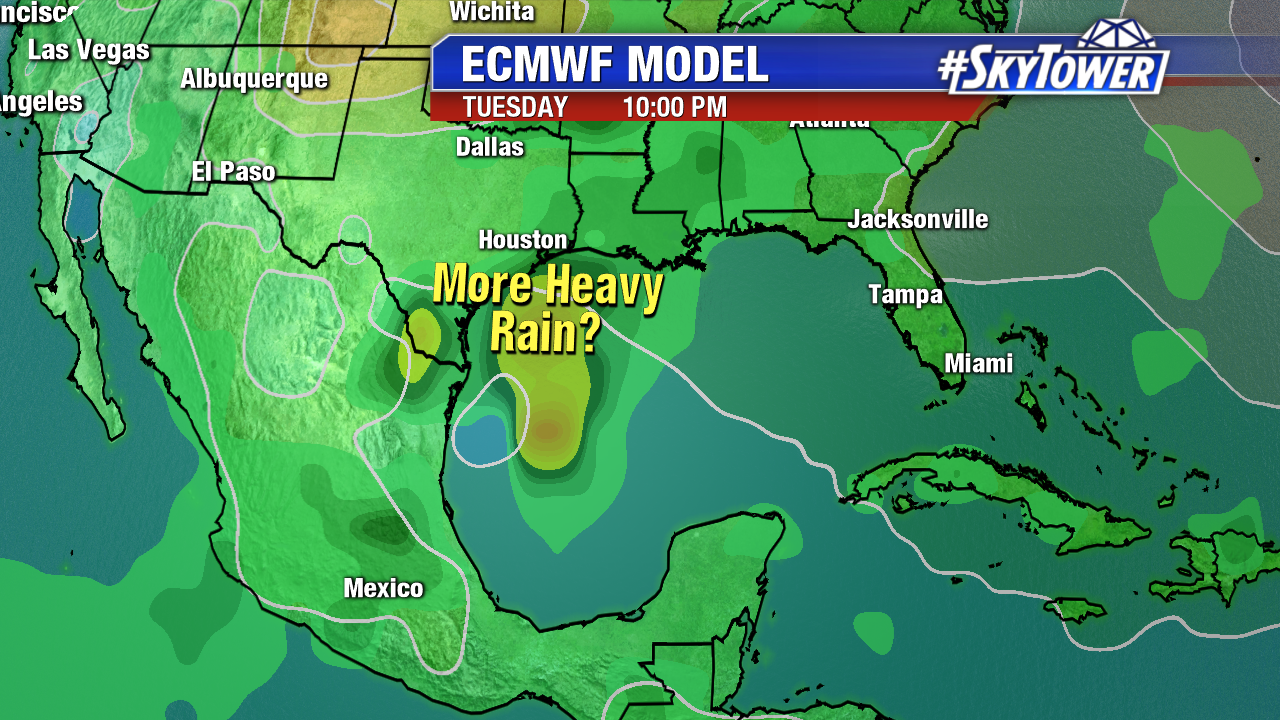 Also, out in the far eastern Atlantic, we have newly formed Tropical Storm Irma a couple hundred miles west of the Cabo Verde Islands. Irma will gradually intensify as moves WNW across the Atlantic over the next several days. It's far too early to speculate whether or not this system will have any impacts on the U.S., but you can expect more updates as it nears the NE Caribbean and Lesser Antilles this weekend.