As of 5pm Thursday, Tropical Storm Fiona was located about 400 miles east of the Leeward Islands. Strong westerly shear continues to take its toll on the system, however slow strengthening has still taken place and max sustained winds are now up to 60 mph.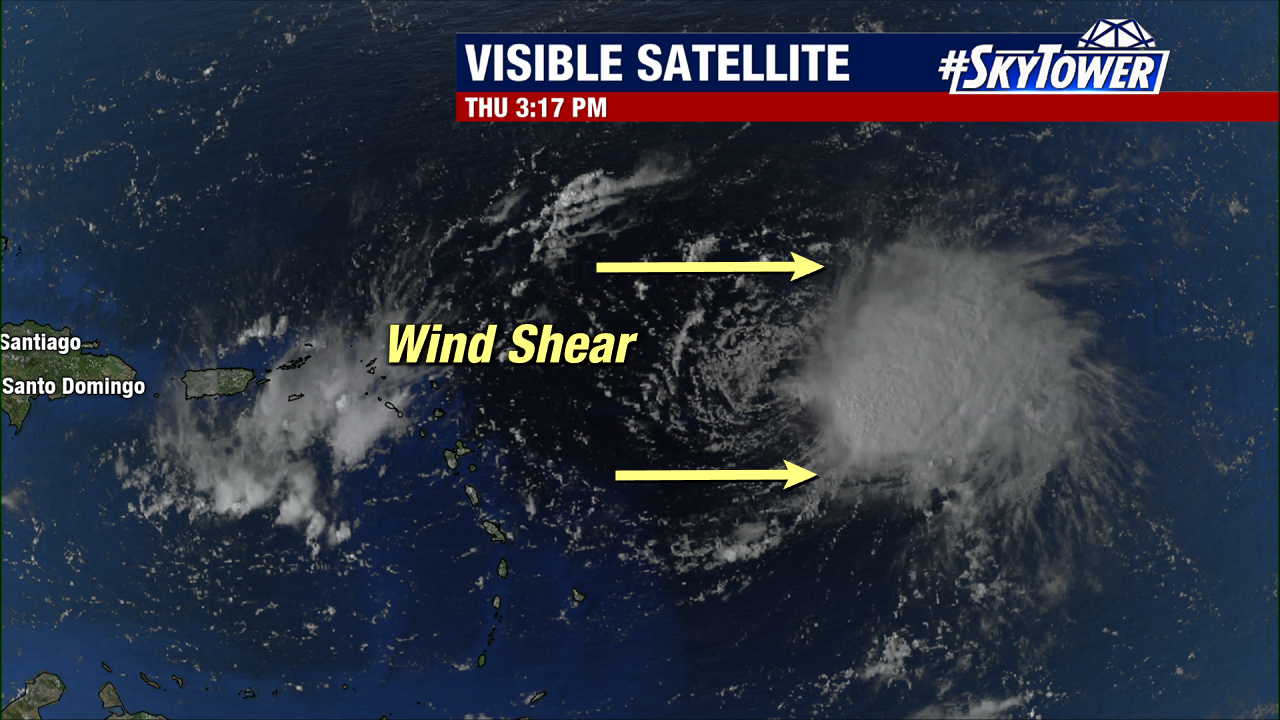 Any further strengthening should be limited as long as shear persists over the next few days. That being the case, forecast confidence is high with respect to both intensity and track over the next 2-3 days. The primary impacts will be gusty winds and periods of heavy rain for Puerto Rico and nearby islands – especially to the east. The Dominican Republic could very well see several inches of rain too by early next week, but that'll be highly dependent on the track of the storm.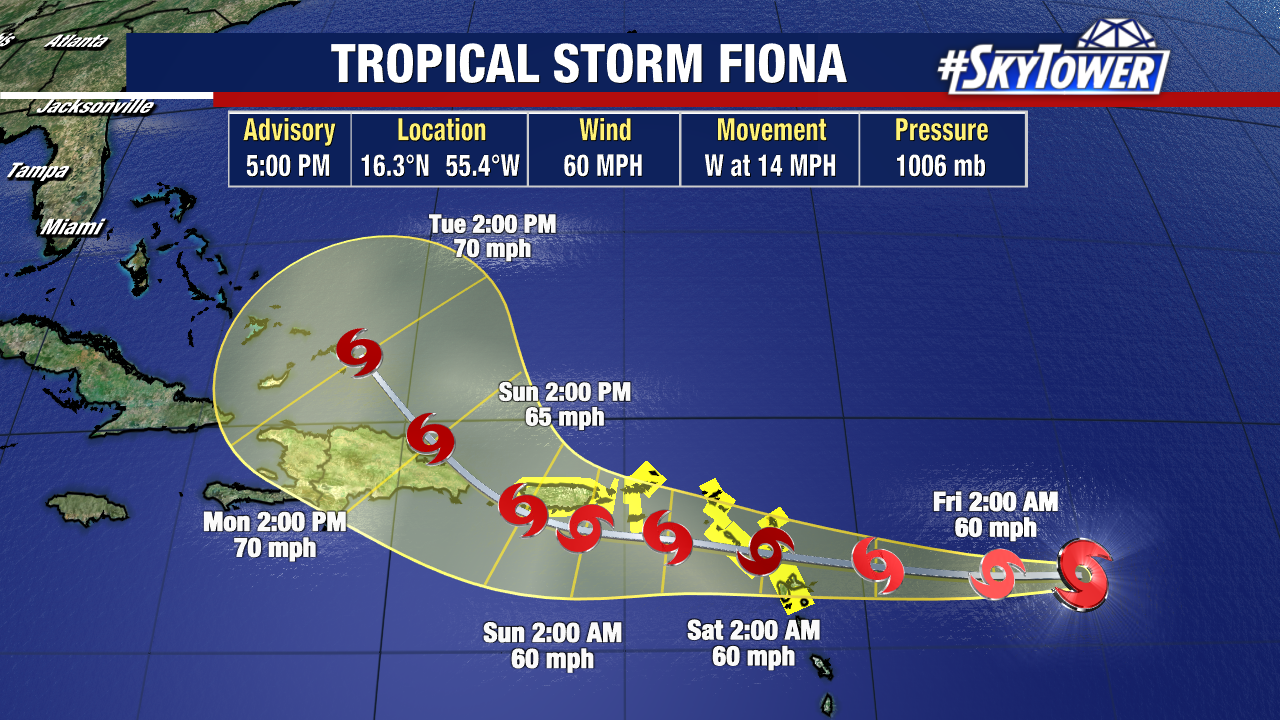 In regards to the future of Fiona beyond the next few days, there are a lot of factors in play. Long range models have a wide range of solution from a storm making landfall in Florida to a stronger storm staying well to the east and curving back out into the North Atlantic. Right now, any of these options are still on the table. Land interaction will play a big role with Fiona, and until we see how the storm navigates through the islands and how it fares with some extremely mountainous terrain it'll be tough to nail down whether or not there will be any impacts for the U.S.
We'll keep you posted!