Fred regenerated on Sunday morning and has been moving northward about 200 miles off the west coast of Florida today. It is far enough offshore that the worst weather has stayed out in the Gulf. Periods of mainly light to moderate rain will continue along Florida's west coast through the night into Monday morning.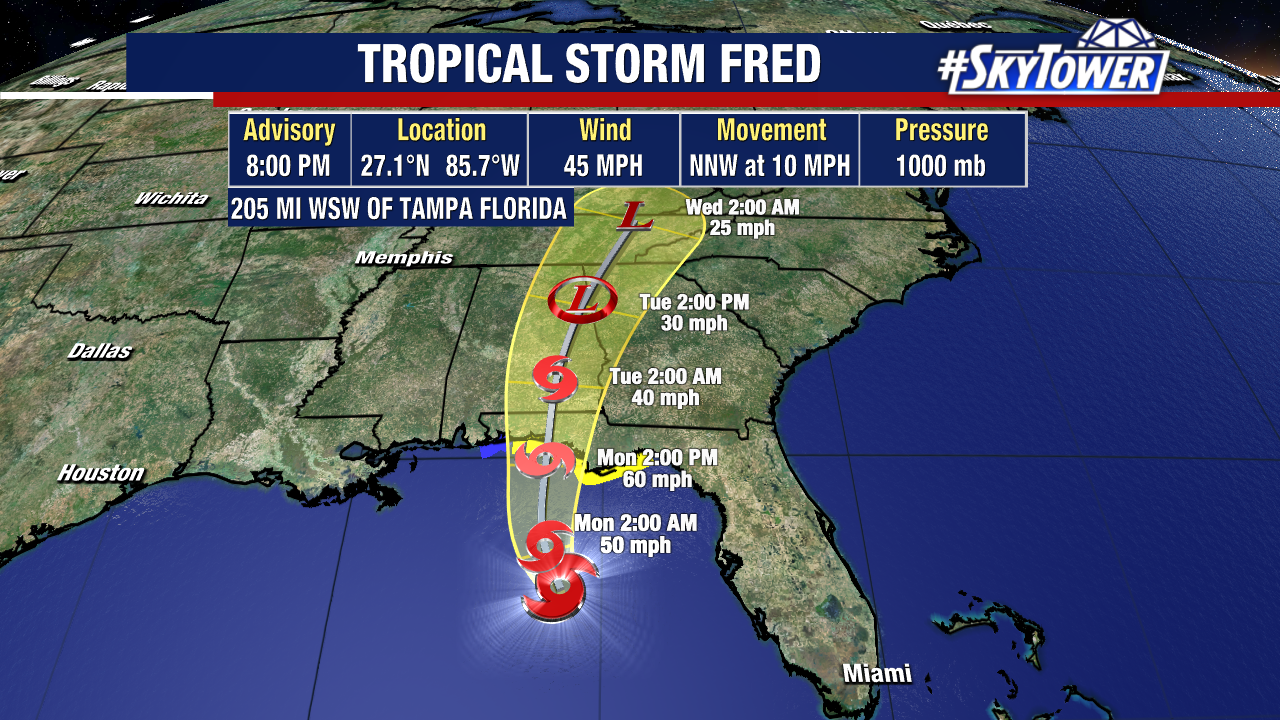 Fred is headed for a Northwest Florida landfall on Monday. As of 8pm Sunday, max sustained winds were at 45 mph and some slight strengthening is forecast up until it comes ashore. Heavy rain will be the biggest threat for much of the Panhandle with widespread 4-8″ totals and isolated amounts up to a foot.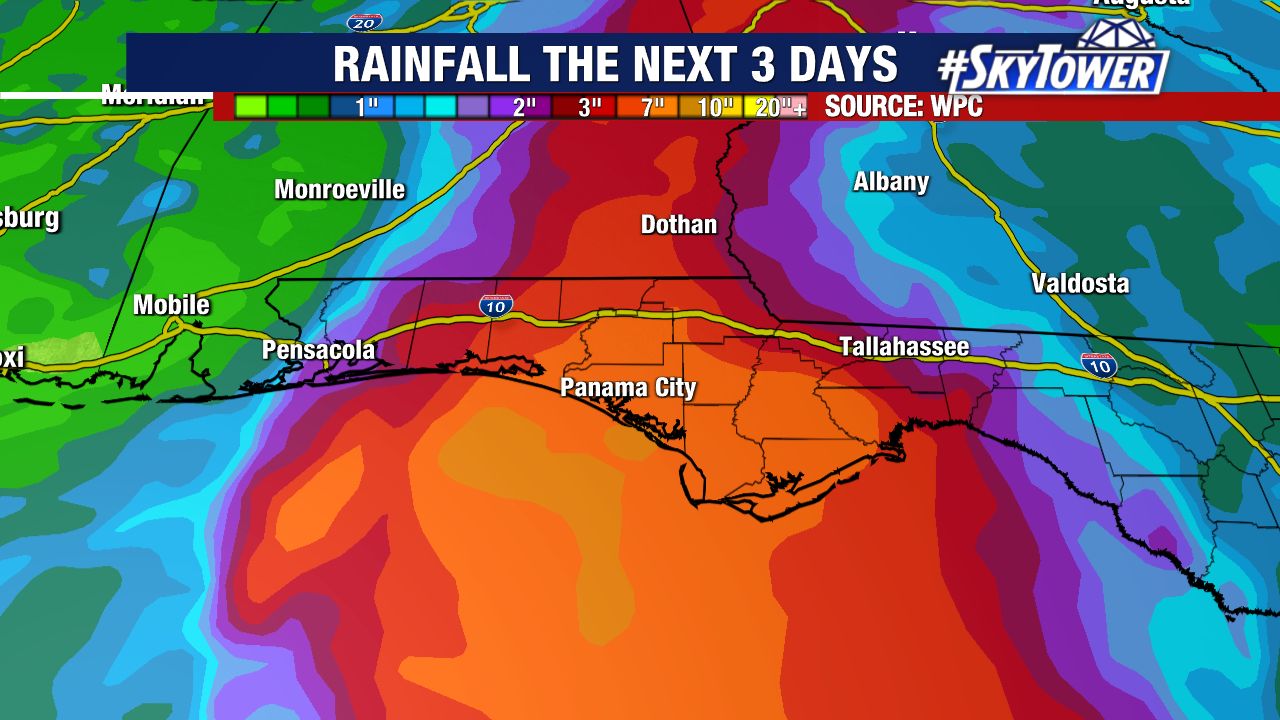 Minor storm surge is also possible along with tropical storm-force winds, especially at the immediate coastline. A tropical storm warning is in effect from Navarre to the Wakulla-Jefferson Co. line.
Tropical Storm Grace is bringing heavy rain to Puerto Rico and the island of Hispanola – areas that received heavy rain from Fred a few days. Not to mention, Haiti is still dealing with aftermath of the massive earthquake that struck recently. The storm will struggle with land interaction in the days to come. We'll see how it navigates the islands, but majority of model guidance is currently not very bullish on future strengthening.