A lot to keep an eye on as we head into the weekend, as both Gonzalo and Hanna will be impacting land areas. On top of that, a tropical wave now rolling off the coast of Africa will likely be one to draw a lot of attention next week.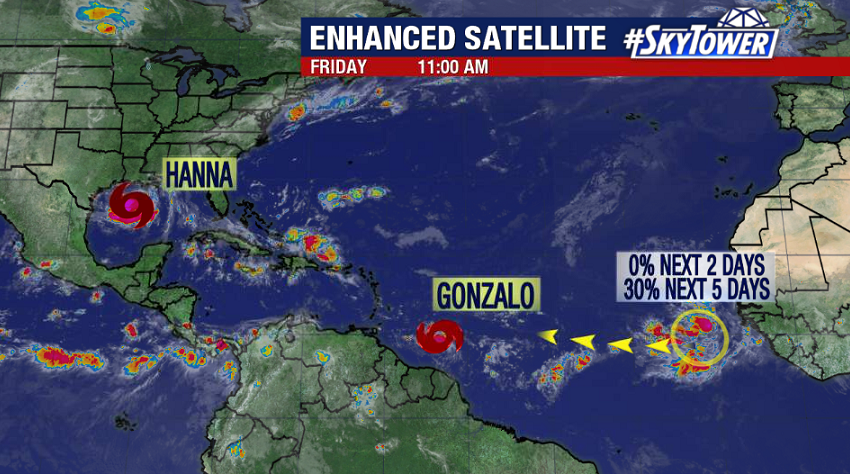 First things first, the newly formed Tropical Storm Hanna is headed for South Texas. The storm was named late Thursday evening, making it the earliest 'H' named storm on record – beating the previous record by 10 days (TS Harvey – 8/3/2005). As of 11am EDT, it was located about 260 miles east of Corpus Christi, TX.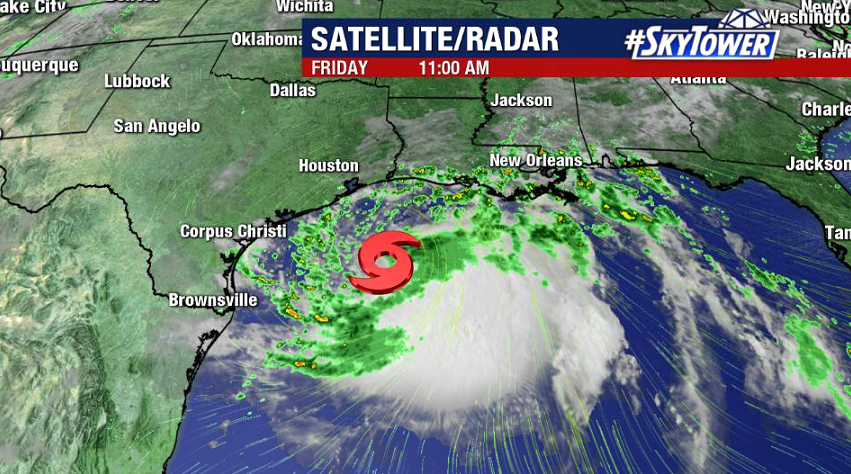 There isn't much that's going to inhibit strengthening up to the point of landfall some time Saturday afternoon. Gulf of Mexico water temperatures are running above normal and shear is low, which should foster strengthening over the next 24+ hours. It's not completely out of the question that Hanna reaches hurricane intensity.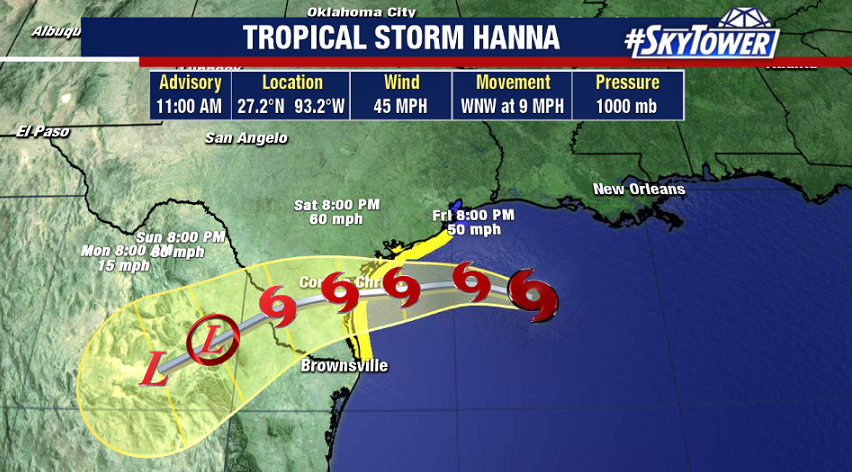 Regardless of storm intensity, the biggest threat from Hanna will be heavy rainfall that will lead to localized flooding. With the storm slowing down at landfall, rainfall totals may exceed a foot in some locations over the weekend.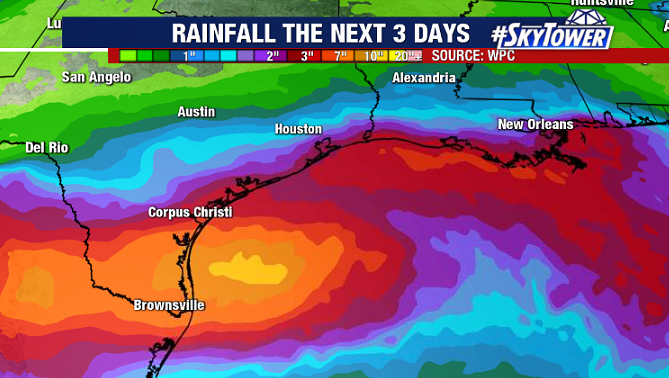 In the Central Atlantic, Tropical Storm Gonzalo continues to struggle with dry air. Although the storm is producing pockets of deep convection, there remains a lack of organization. It's currently about 485 miles east of the southern Windward Islands. The storm has 36-48 hours left before it reaches a harsher environment in the eastern Caribbean. In that time, some strengthening should occur, and it's possible that Gonzalo briefly becomes a hurricane as it impacts places Barbados, St. Lucia, and Grenada.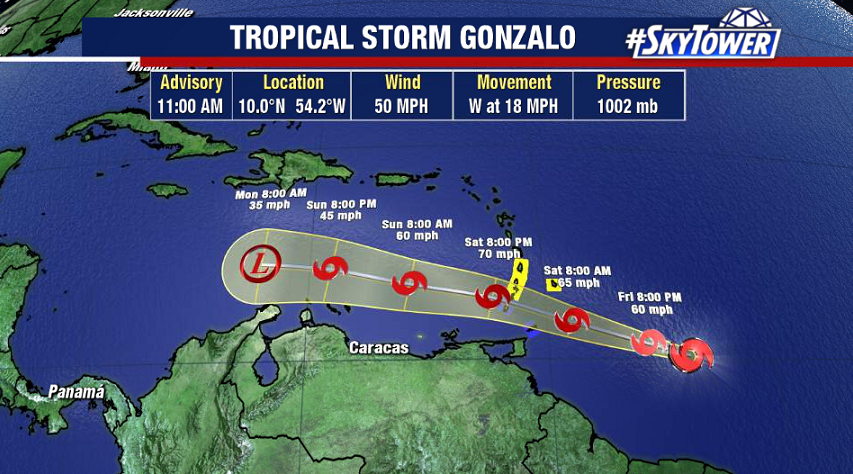 Beyond that, indications are that the storm will lose a battle against high wind shear and eventually dissipate. Therefore, there aren't any concerns for land impacts beyond the southern Windward Islands.
The hurricane season is definitely ramping up in a hurry, and we have to remember it's not even August yet. Be prepared for several more storms in the Atlantic this year. The next may be forming as early as next week, as a tropical wave moving off the coast of Africa will be making its way across the Atlantic. Long-range model indications, especially in recent Euro runs, suggest that it will be one to watch.