The very compact Tropical Storm Gonzalo continues to to head west toward the Lesser Antilles today – located about 885 miles east of the southern windward islands as of 11am Thursday.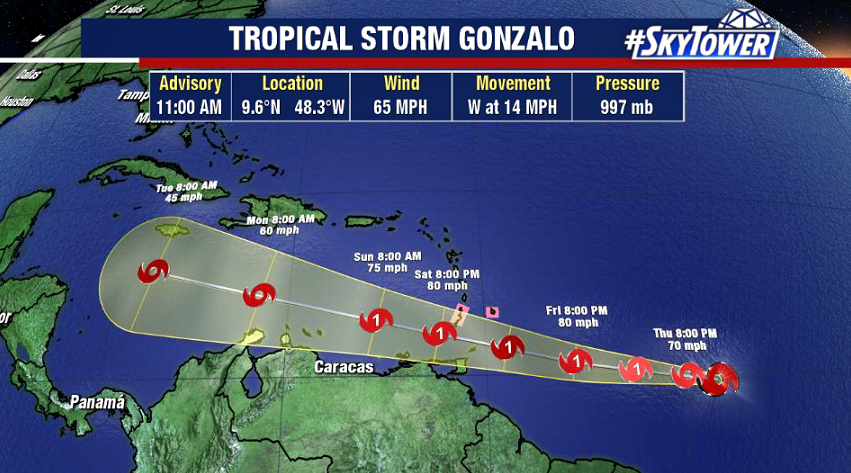 Gonzalo has struggled last night and this morning, but being the small storm that it is, sudden fluctuations in intensity are common. Convection has become very disorganized thanks to dry air being ingested into the circulation from the southwest.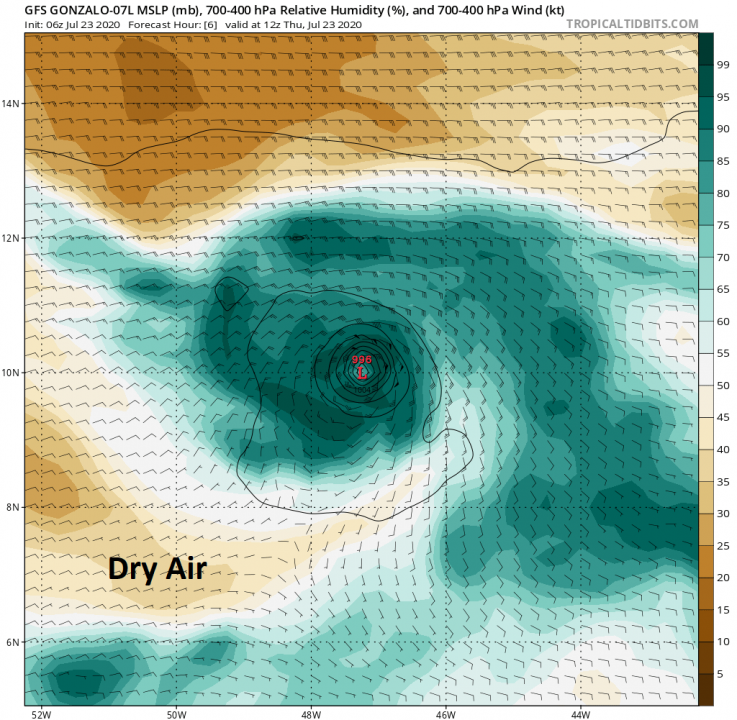 If this continues, I wouldn't expect any further intensification. In fact, if the system can't find a way to get reorganized, then weakening will take place to the point of eventual dissipation – something that various models have hinted at from the beginning. Interests in the southern windward islands still need to be monitoring this closely as we head toward the weekend.
In the Gulf, Tropical Depression 8 formed late Wednesday evening. The current forecast from the National Hurricane Center calls for this to strengthen into Tropical Storm Hanna before landfall in south Texas on Saturday (would be the earliest 'H' storm on record). The system has slowly been getting better organized, and the surrounding environment is favorable for additional strengthening leading up to landfall. A tropical storm watch in effect from Port Mansfield, TX to High Island, TX.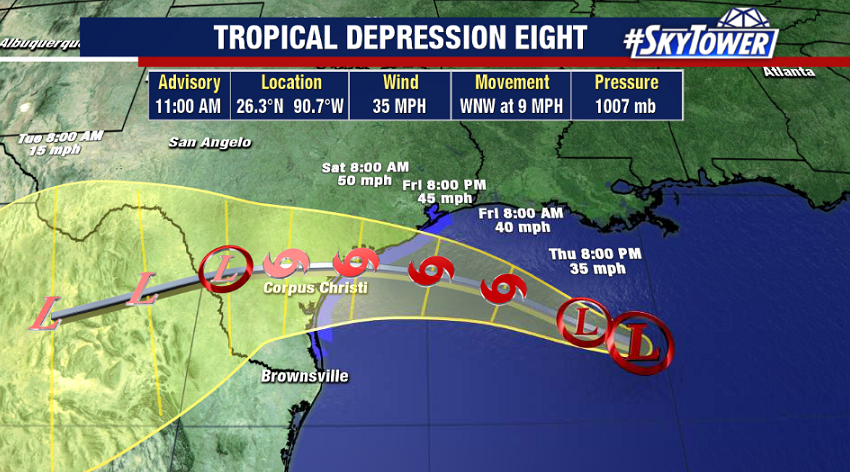 The biggest impact from this system will periods of heavy rain that may lead to flash flooding from Louisiana down through the lower Texas coast.