We now have Tropical Storm Olga in the western Gulf. However, tropical system or no tropical system, the outcome is the same – a lot of rain for parts of the Gulf Coast and Southeast. There are currently no tropical watches or warnings in effect.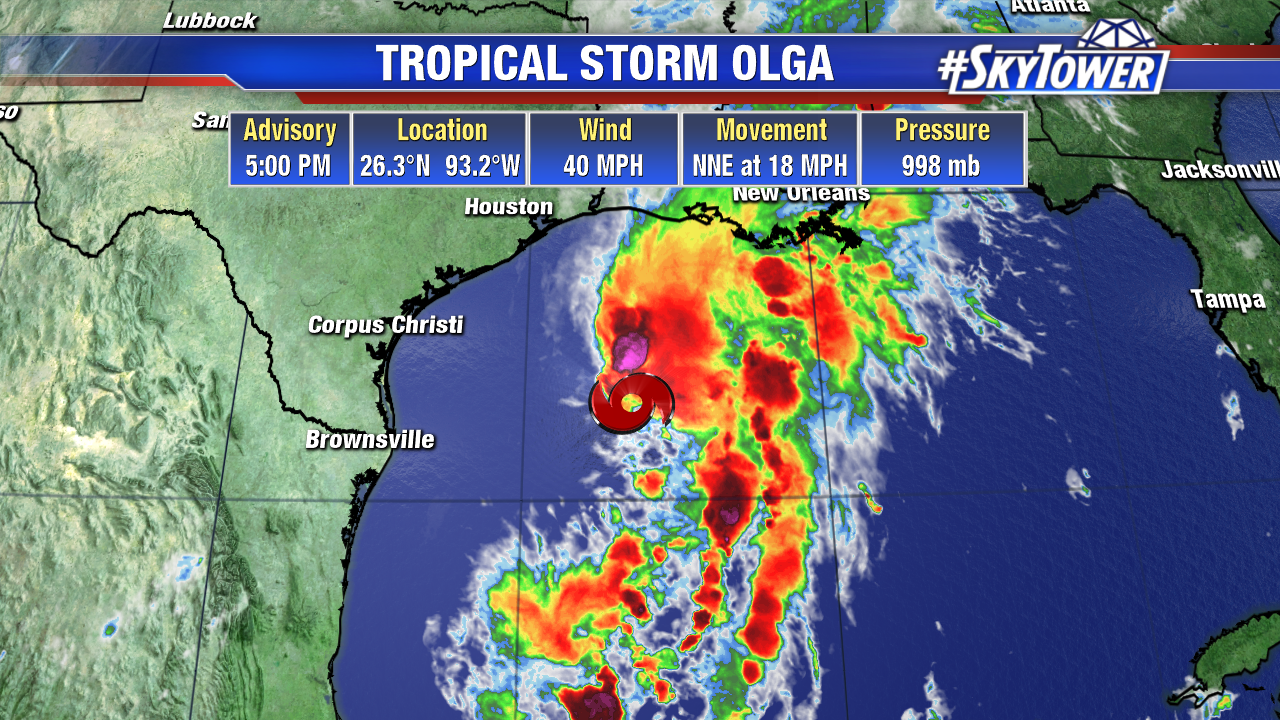 This big slug of moisture will continue to merge with a cold front tonight into Saturday, and continue moving north through the weekend.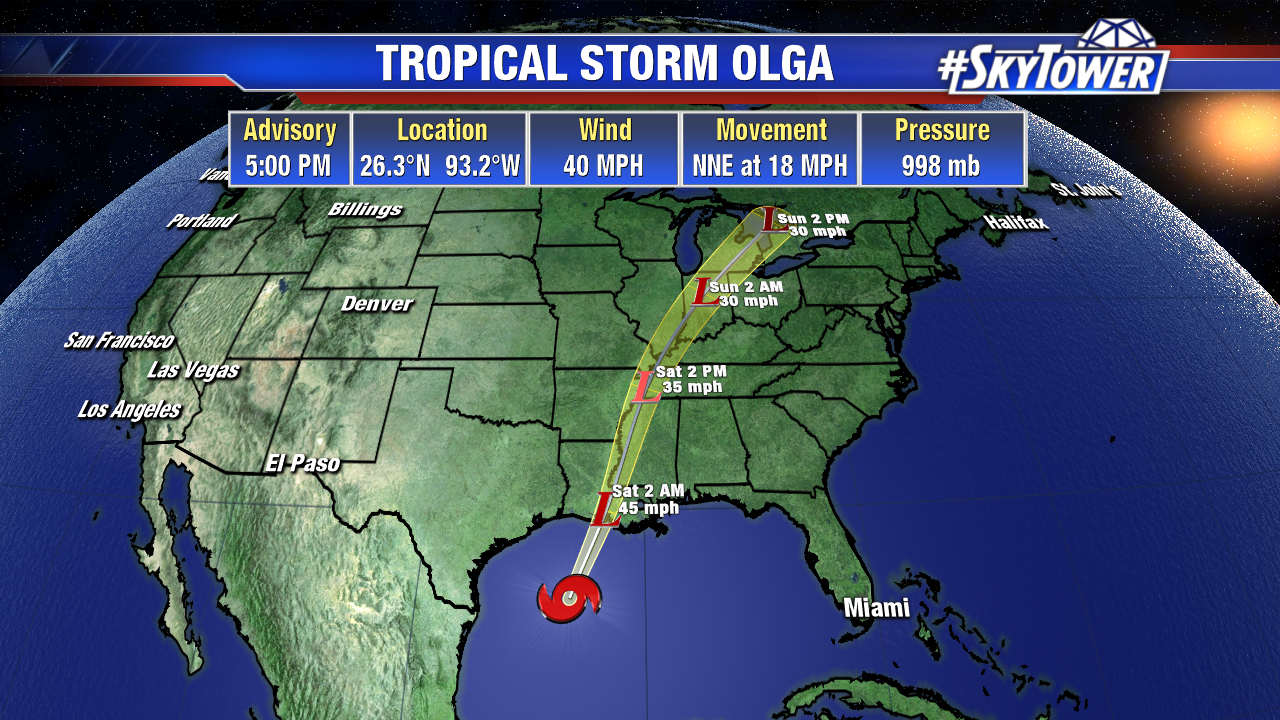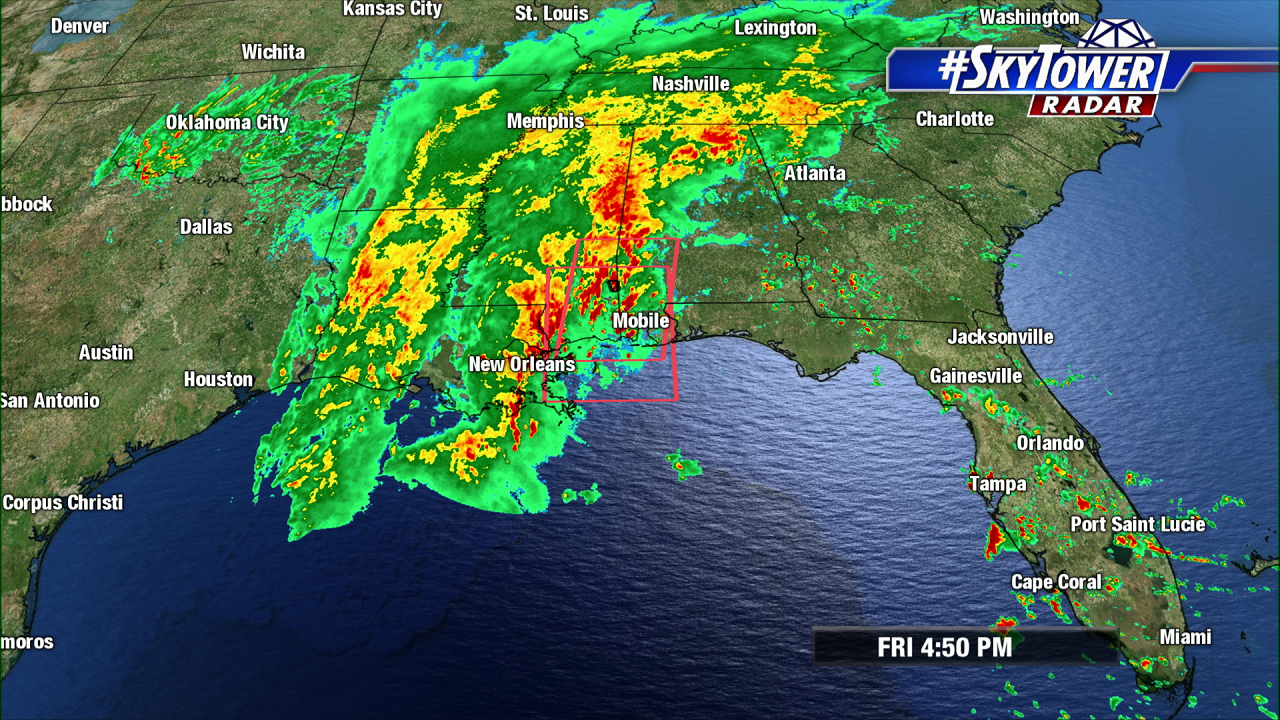 Widespread moderate to heavy rain has been falling for most of the day across the lower Mississippi Valley. As rain continues to fall in these areas over the next 18-24 hours, the flash flooding threat will continue. Rainfall totals may top 8 inches in spots. The cold front should make good eastward progress over the weekend, with many areas getting some much needed dry weather by Sunday.
In addition to Olga, Tropical Storm Pablo was just named in the Central Atlantic. This will present very few issues for any land areas other than some wind and rain in parts of the Azores.