The Atlantic Hurricane season is just around the corner officially beginning on June 1st. For the past 7 years we have had a named tropical system before the start of the hurricane season. Will 2022 be the 8th year in a row? The next few weeks will determine that, but we have been in a weak La Nina and it appears that we will transition into ENSO neutral conditions by summer/fall.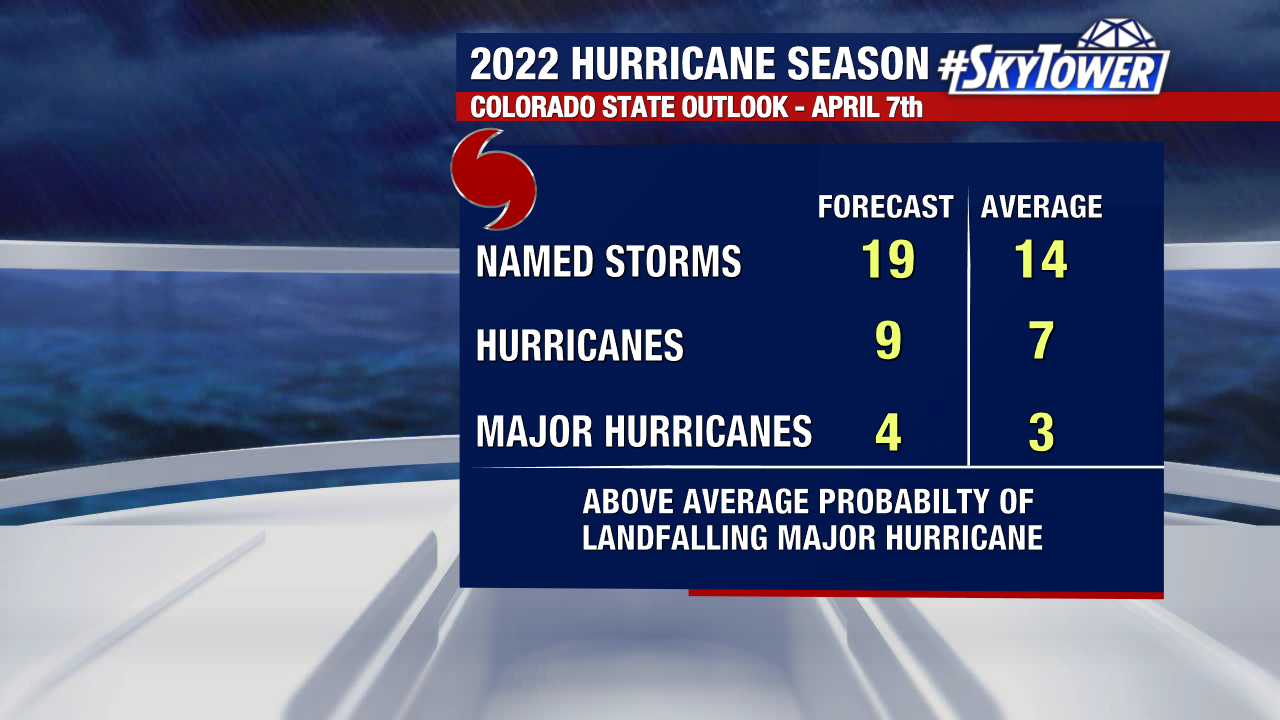 Colorado State issued their initial forecast for the upcoming season on April 7, 2022. They are calling for an above average season. Remember this is with the new updated averages which increased in 2021. They cited the ENSO neutral conditions by summer/fall.
The other factor Colorado State noted was the Atlantic sea surface temperature anomalies. Simply put, are the waters of the Atlantic basin warmer or cooler than average.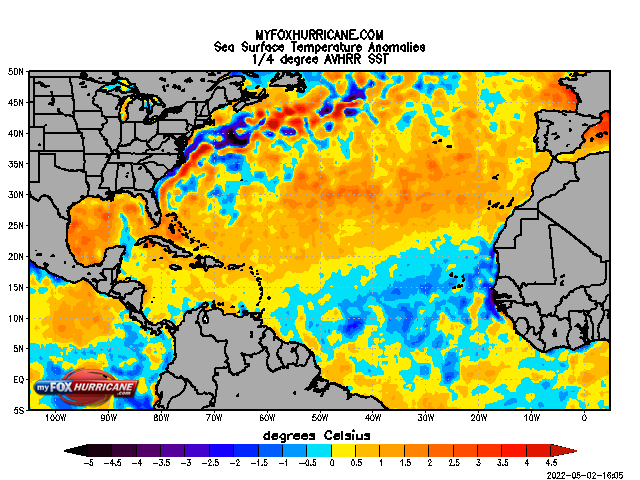 Much of the Gulf, Caribbean, and Atlantic are running warmer than average. The eastern Atlantic is running near to just slightly below average.
This week is also Hurricane Preparedness Week. This is the time of year to review with your family to know the basics for the season. This includes knowing are you in an evacuation zone? If so, where would you go if you needed to evacuate? Have documents such as homeowners insurance ready. Know what they include and do not include. Consider updating if needed. Get your supplies! Do not wait until the rush at the stores when a storm is on its way. Stock up on water, food, and batteries. You want to have enough supplies for at least 3-5 days. Remember the medicines, first aid kit, cash and keep your car full of gas when there is a threat of a tropical system.
The hurricane season runs from June 1st to November 30th. The Tampa Bay area has been largely spared for a long time and there is no way to know how long this will last. You must be prepared each year as if this is the year.