Tropical Storm Elsa formed early Thursday morning east of the Lesser Antilles. Tropical Storm warnings are posted for the southern half the island chain as Elsa is expected to move through on Friday.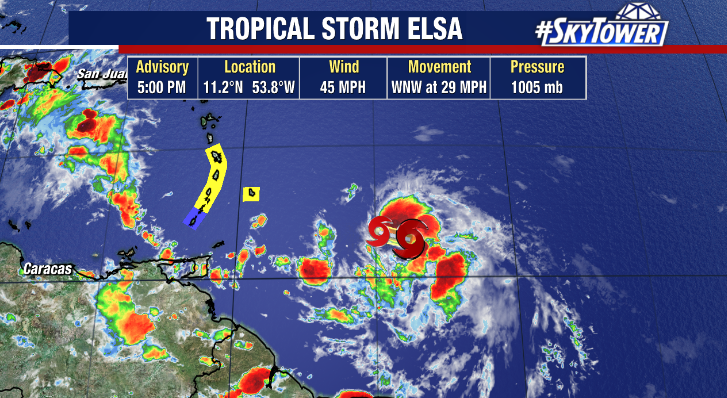 It is a slowly, but steadily developing tropical system, in large part due to fast forward motion – nearly 30mph as of the 5pm Thursday advisory. This fast speed should help keep the storm's intensity in check as it effectively has the same impact as moderate wind shear, preventing the storm from staying vertically stacked.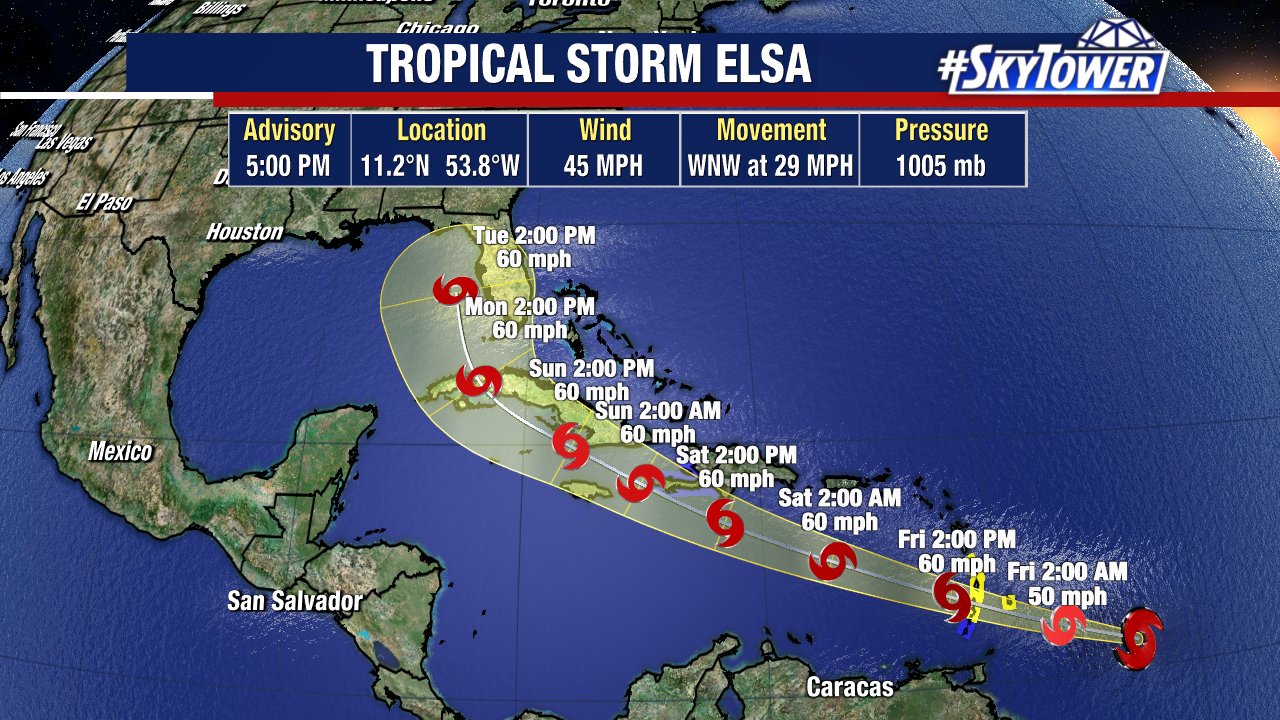 While this 'flat-line' intensity guidance makes a lot of sense for the next 3 days or so, there is a lot of variance in intensity expectations in the 3-5 day time range – when it will be possibly on approach/near Florida. The biggest reason for that is being Elsa's track through the weekend will likely take it very close to the island of Hispanola (Haiti/Dominican Republic) and eventually Cuba. Higher mountain peaks on those islands can take a big toll on storms if they are in the path.
All of this is to say, track and intensity guidance remains highly uncertain beyond day 3. While folks in the Southeastern U.S., particularly Florida, should be monitoring the progress of Elsa closely over the next few days, this isn't something to be overly concerned about the moment. Let's take it day by day for now, we'll keep you updated over the holiday weekend.