The National Hurricane Center began issuing advisories on Potential Tropical Cyclone 3 in the western Gulf of Mexico late Thursday afternoon. This is something they started doing a few years ago, as it allows them to issue tropical storm watches/warnings when a storm is expected to form close to land. A tropical depression is expected to form tonight or on Friday, and it has a good chance of strengthening into Tropical Storm Claudette before coming ashore in Louisiana early Saturday.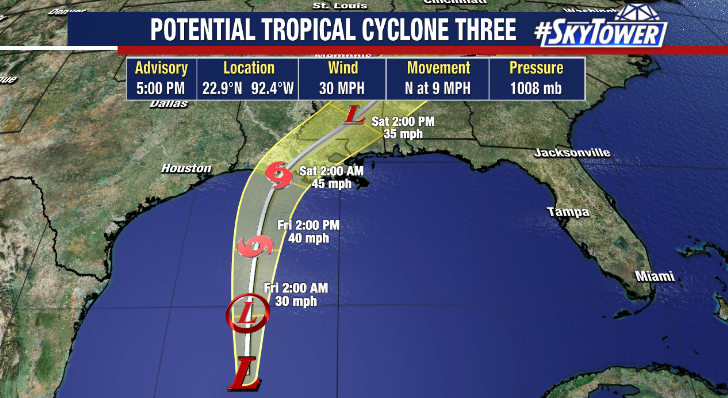 Regardless of strength, the biggest threat is going to be heavy rainfall and localized flash flooding for parts of the northern Gulf Coast up through the Southeast over the weekend. This is going to be a lopsided system with the heaviest rain falling east of the center. Several inches are likely to fall over a widespread area; with isolated maximum amounts up to 12 inches.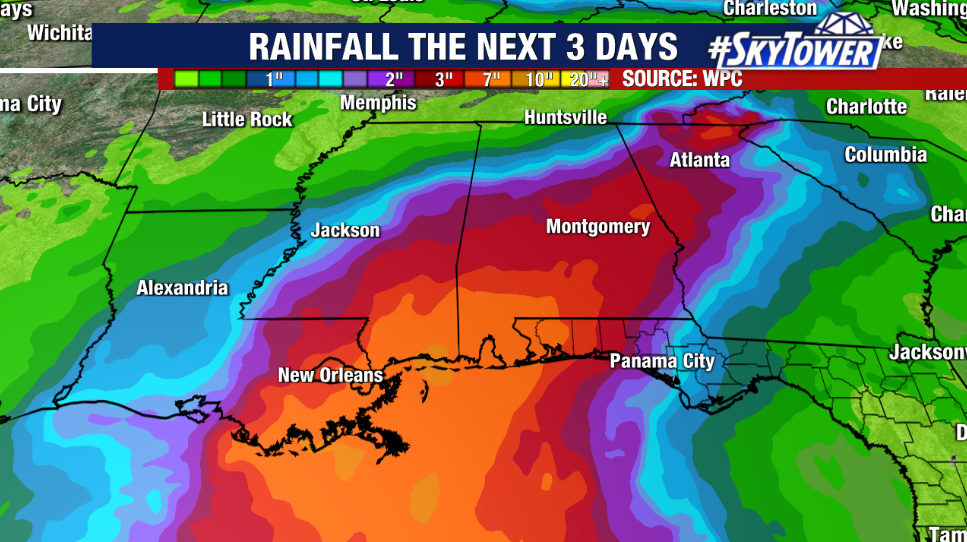 A tropical storm warning is in effect from Intracoastal City, LA to the AL/FL border.