'Eta' made landfall in northeastern Nicaragua as a powerful category 4 hurricane on Tuesday afternoon. Wind damage was catastrophic near the coast, in addition to storm surge flooding. That being said, it has been the heavy rainfall, freshwater flooding, and landslides that have been the most impactful and widespread problem so far.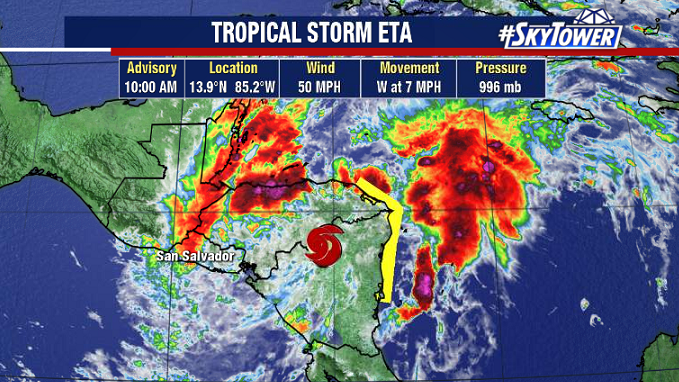 The big reason for that is the storm's painfully slow speed. As of 11am EST Wednesday, Eta is a minimal tropical storm and continues to weaken; but it's inching along at only 7 mph and continues to pound parts of Honduras and Nicaragua with heavy rain. Isolated rainfall amounts could be as high as 40″ when all is said and done.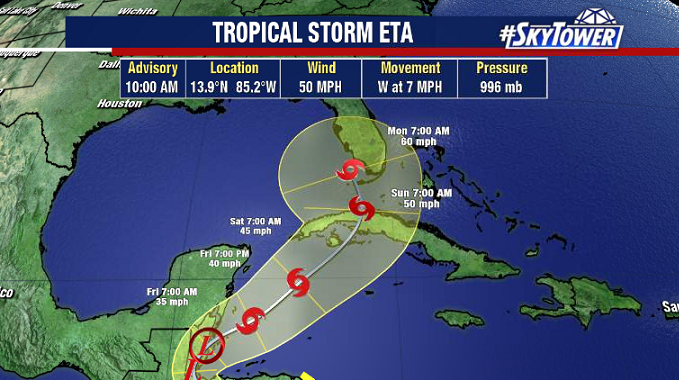 By Friday, Eta (or at least its remnants) will re-emerge over the northwest Caribbean Sea – at which point at least some re-strengthening should occur. With a general northward motion over the weekend, Florida needs to be on guard for potential impacts early next week. At this point, it's still too early to speculate the severity and location of those possible impacts. We'll have updates for you daily here on myfoxhurricane.com, so be sure to check back with us.