The forecast hasn't changed for the tropical wave in the Caribbean. It will continue to move northwest spreading heavy rain to portions of the Greater Antilles, Bahamas and then Florida. There is a very minimal chance of development as the wave turns northeast away from the East Coast early next week.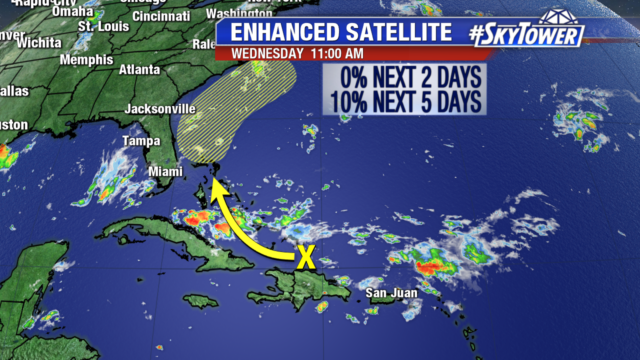 The wave will bring deep moisture to the state Friday into Saturday, increasing rain chances for Tampa. Heavy rain is all we can expect from this wave.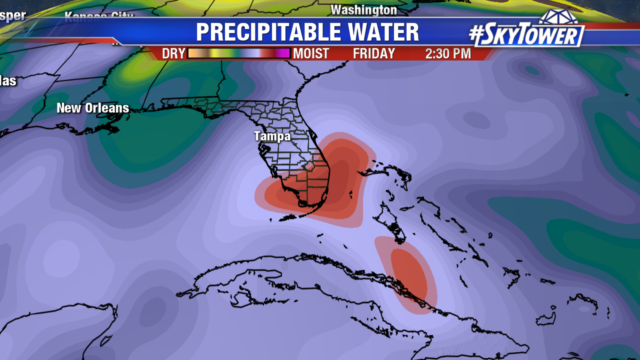 It is looking more likely the tropical wave in the Atlantic may develop early next week. It is currently a disorganized area of showers and storms battling dry air and strong winds. Winds become more conducive for organization about 5 days out as it moves west in the Atlantic. If it does become a tropical depression, it will still be several hundred miles to the east of the Lesser Antilles.