We are watching a disturbance near Belize for potential late week sub-tropical or tropical development. Over the next 48 hours development is not expected as it remains disorganized and in an area of unfavorable wind shear. Later this week as it moves into the gulf waters it may gradually develop.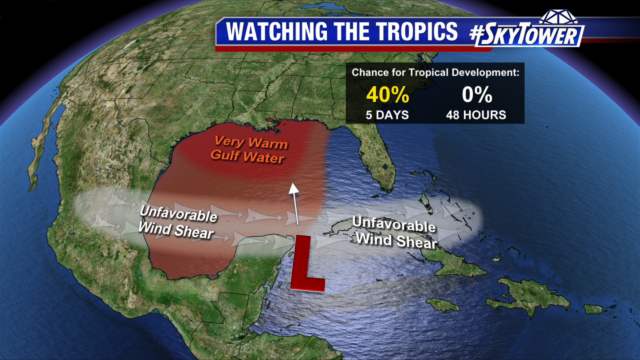 Models still diverge on whether it will take a more northerly or easterly track. Right now, either track will increase showers and thunderstorms through the holiday weekend, bringing more heavy rain to already saturated ground.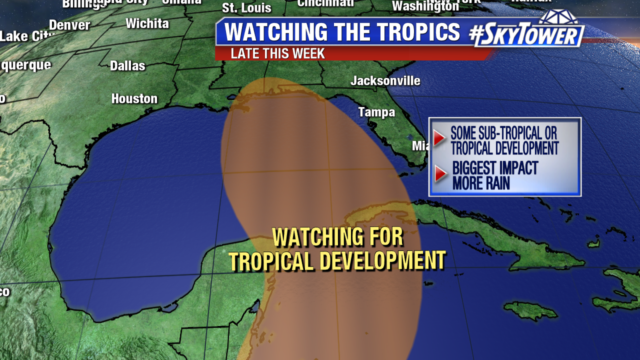 Deep tropical moisture remains over Florida for the next several days with daily rain and thunderstorms continuing. Several more inches of rain are possible, especially where the sea breeze sets up. The Alafia, Manatee and Little Manatee rivers are already above flood stage.