Tropical Storm Rina continues its track northward over the open northern Atlantic Wednesday. As of 11 AM AST max sustained winds are at 60 mph as it races northward at 21 mph. The 17th named storm of the season has likely maxed out in intensity as it starts to transition to an extra-tropical low. Convection will decrease over even cooler waters Thursday. Rina will merge with a frontal boundary and lose tropical characteristics during this time.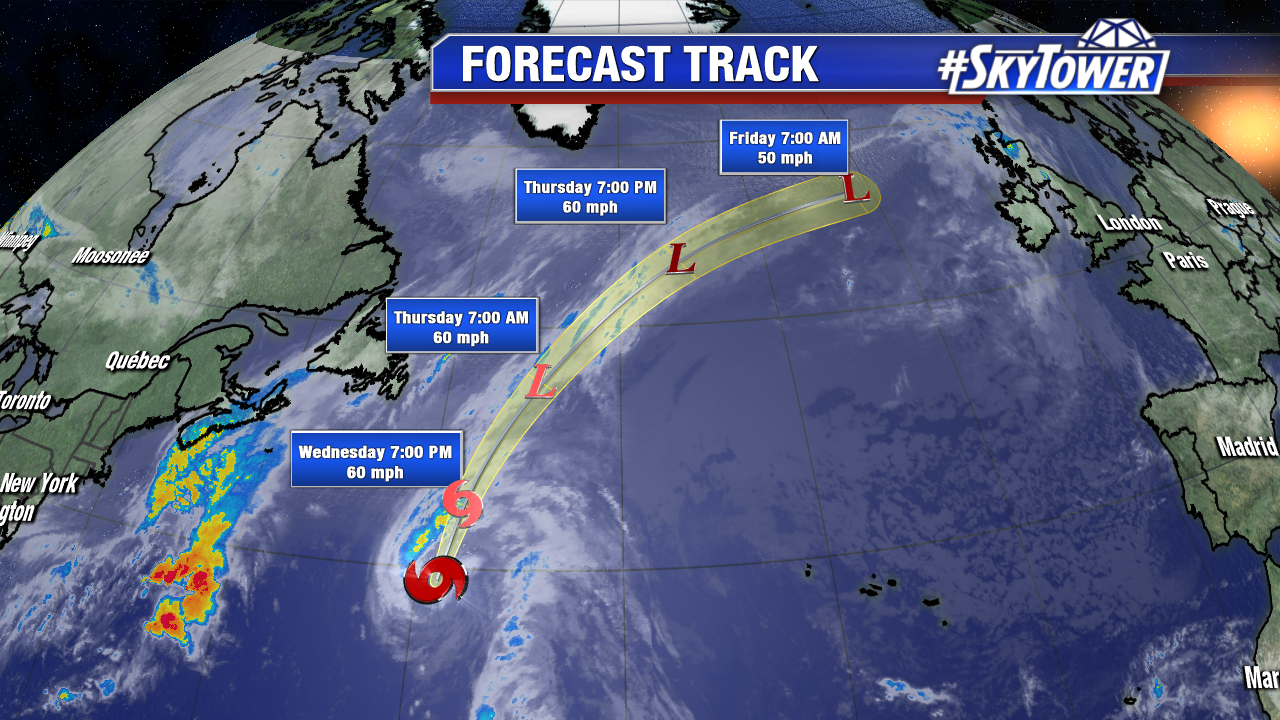 Elsewhere, there are no areas of interest over the next 5 days. The biggest culprit for lack of tropical features is strong wind shear.  On Wednesday high shear covers the Gulf, southwest Caribbean and much of the Atlantic. There is a small pocket of marginally favorable upper level winds in the northwest Caribbean. The image below is courtesy the University of Wisconsin.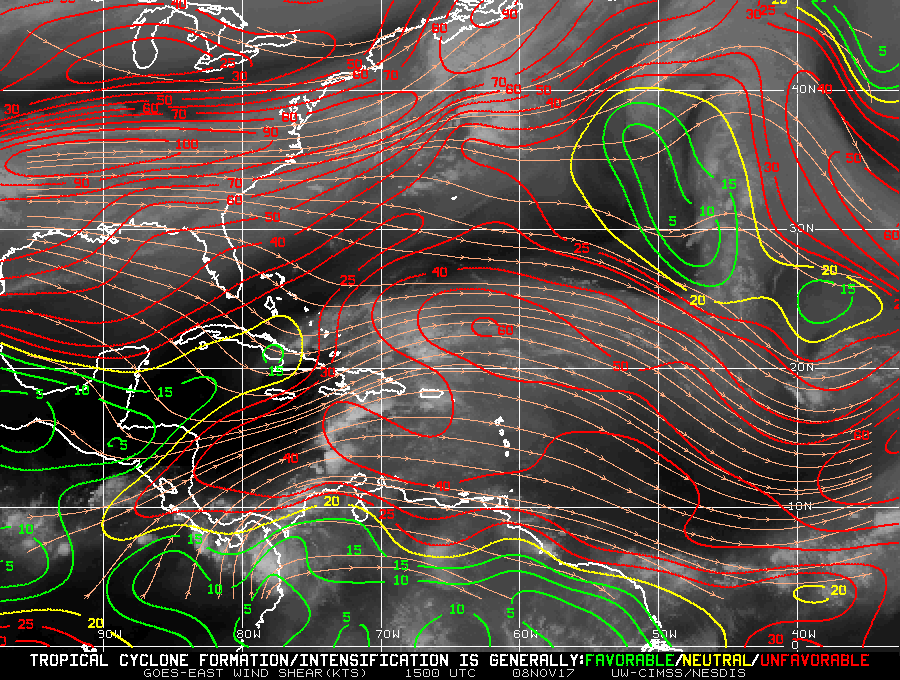 November named storms are less common as the month progresses. Water temperatures are cooling and upper level winds are less conducive for tropical development with fronts on the move.  74 named storms have formed in November since 1850. Here's a look at the named storm origin points from November 1-30th. The graphic below is courtesy Google Earth.