16 named storms, 10 hurricanes, 6 major hurricanes… It's been a historic season in so many ways, and thankfully we're starting to see the light at the end of the tunnel. Here's a look at the storms we've seen through October.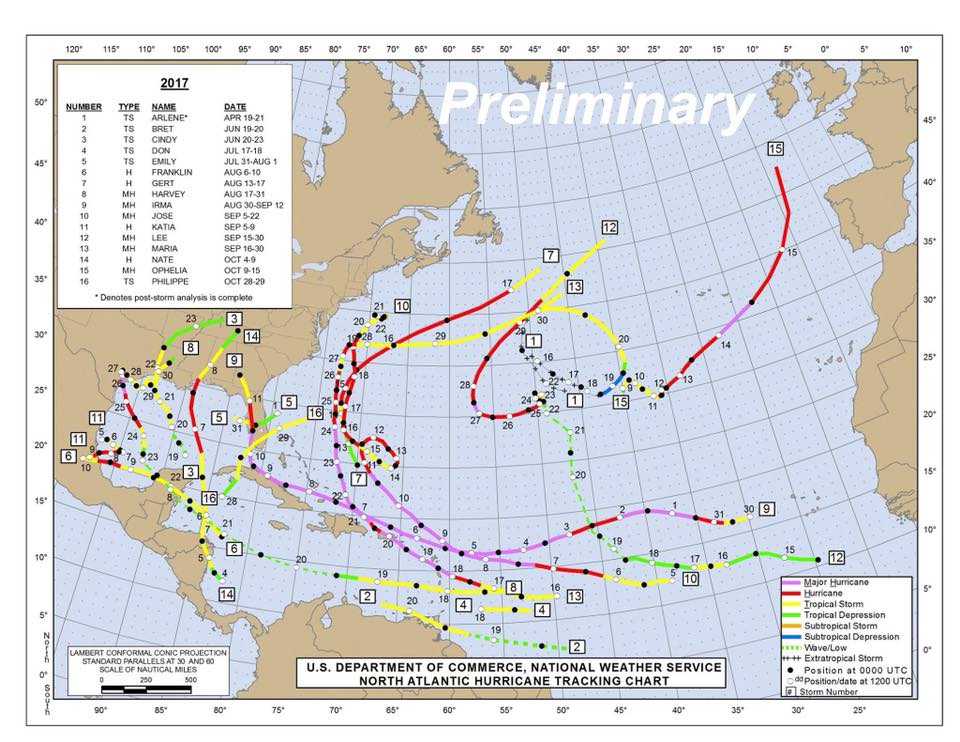 Just 30 days remain in the 2017 Atlantic Hurricane Season and this is the time of year when activity starts to diminish rapidly. In fact, only 5% of named storms since 1950 have formed during the month of November. There are only 3 hurricane landfalls in the continental U.S. on record during the month of November. The most recent being Hurricane Kate (Cat. 2) that hit the Florida Panhandle on November 21, 1985.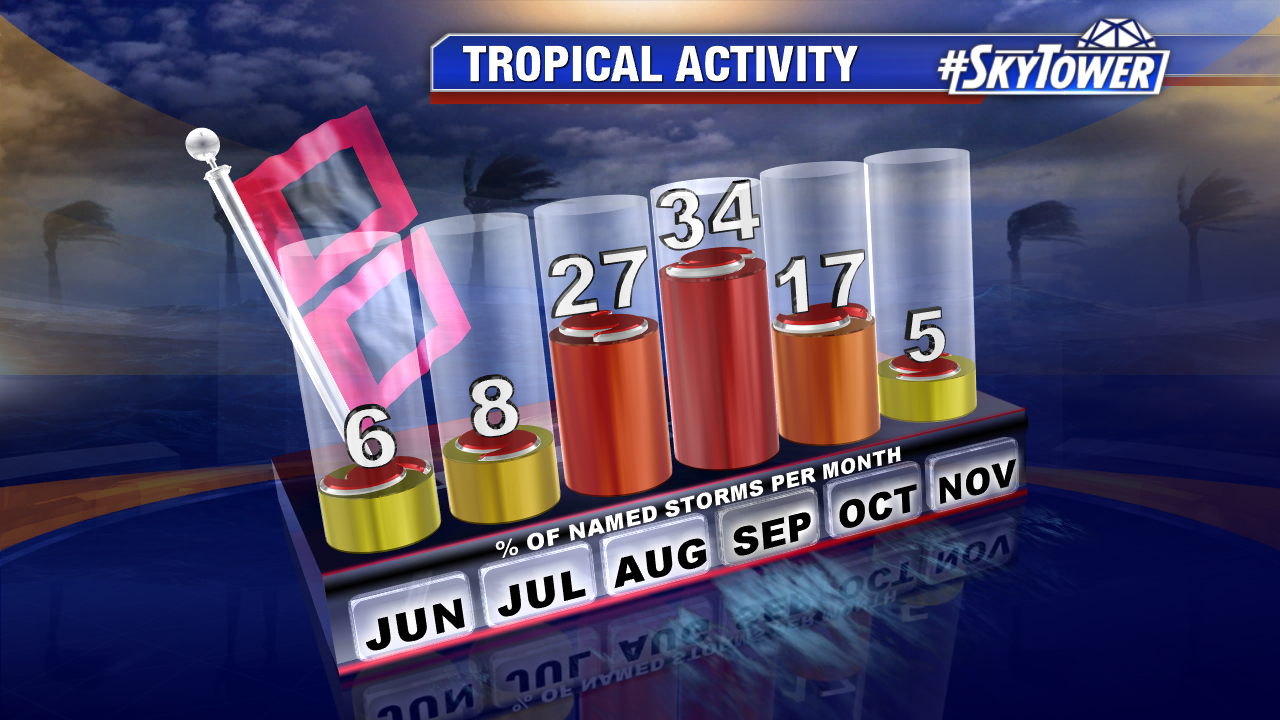 In November, tropical systems usually form either in the WSW Caribbean or in the western Atlantic northeast of Cuba. In these areas, water temperatures are still warm enough for storms to thrive and wind shear is low. Closer to the United States there is some level of protection thanks to 1) rapidly cooling Gulf of Mexico waters and 2) more wind shear being present over the Gulf due to frequent cold fronts dropping south. Most November storms end up being more of a problem for places like Cuba, the Bahamas, and Bermuda.
Graphic below courtesy Philip Klotzbach at Colorado State University.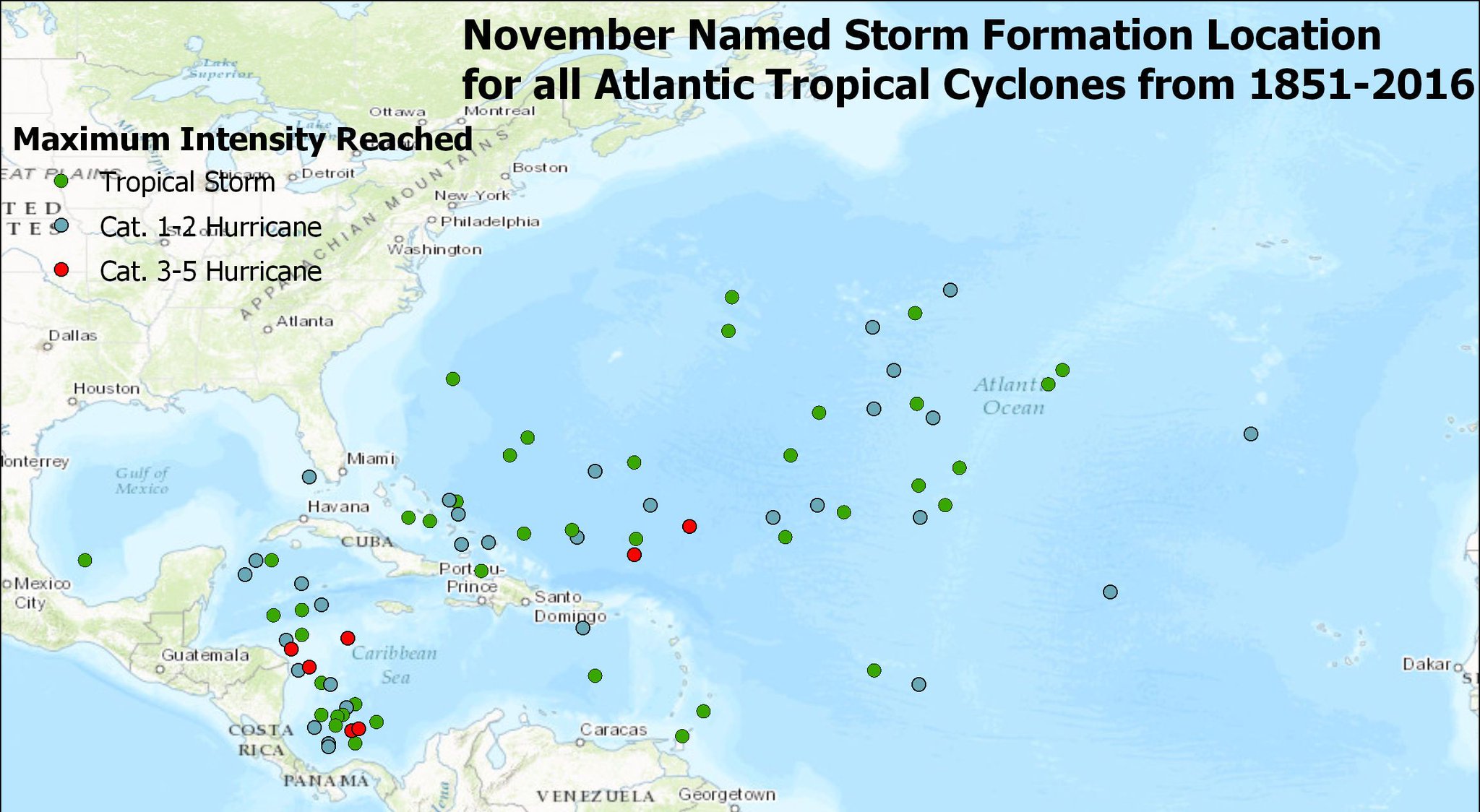 All is quiet across the Atlantic right now, lets hope it stays that way for the next few weeks.