Late Friday afternoon, the National Hurricane Center tagged Potential Tropical Cyclone 18 in the western Caribbean. Lacking a low-level center, it's not yet qualified to be a tropical system, but it's expected that this will become Tropical Storm Philippe later tonight or early Saturday. This system will accelerate to the northeast, moving quickly across Cuba on Saturday and the Bahamas on Sunday.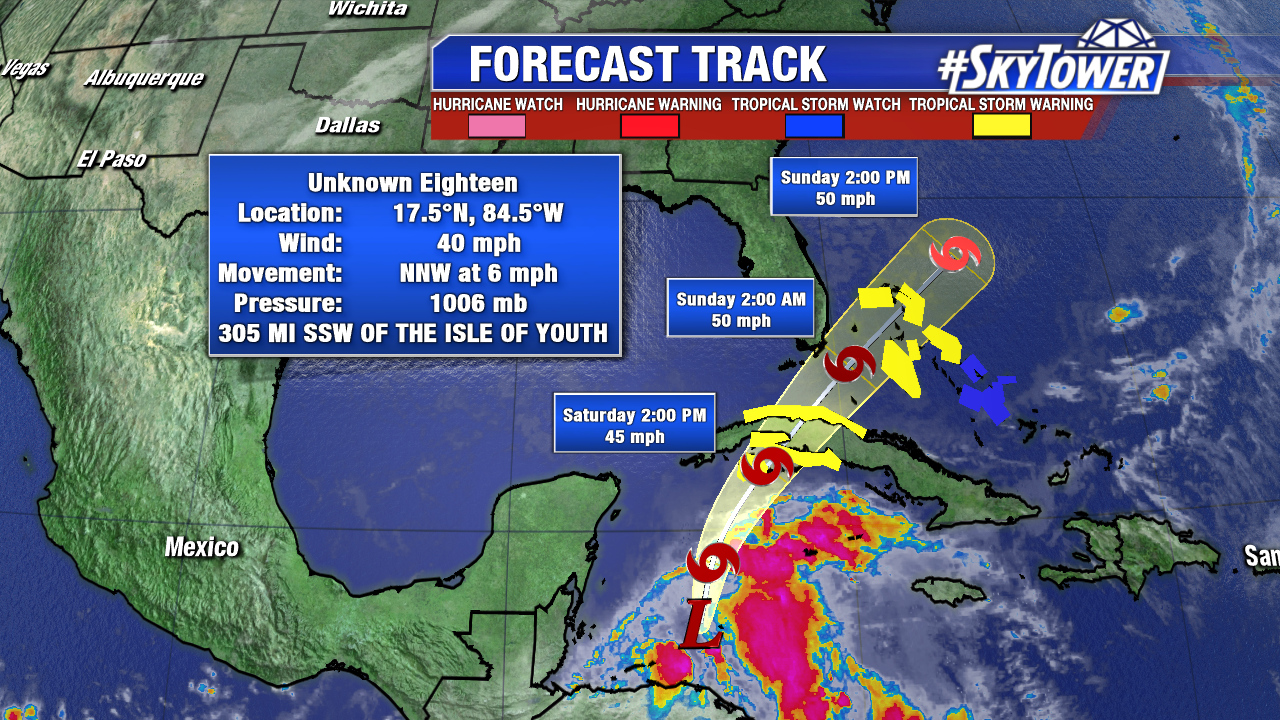 The biggest impact from the quick-moving Philippe will heavy rainfall potential across Cuba, the Bahamas, and South Florida:
Cayman Islands, Cuba and Bahamas:  4-8″ with maximum totals of 10″
South Florida and the Florida Keys:  3-5″ with maximum totals of 8″
A cold front will sweep through these areas quickly Sunday into Monday, bringing cooler temperatures, clearing skies, and windy conditions.