Invest 93L continues to show no signs of further organization Thursday morning. It remains nothing more than a disorganized area of showers and storms with a weak circulation. The disturbance has struggled immensely with land interaction over the last couple of days and that will continue over the next 24 hours. It will however have a narrow window Friday & Saturday over the northwestern Caribbean when some weak development is possible. Beyond that time, upper-level winds associated with our next cold front will create a much less favorable environment for development. A tropical depression, or even weak Tropical Storm Philippe, nearing the Keys or South Florida on this weekend is not out of the question, but it's just not a scenario that models have been favoring as of late.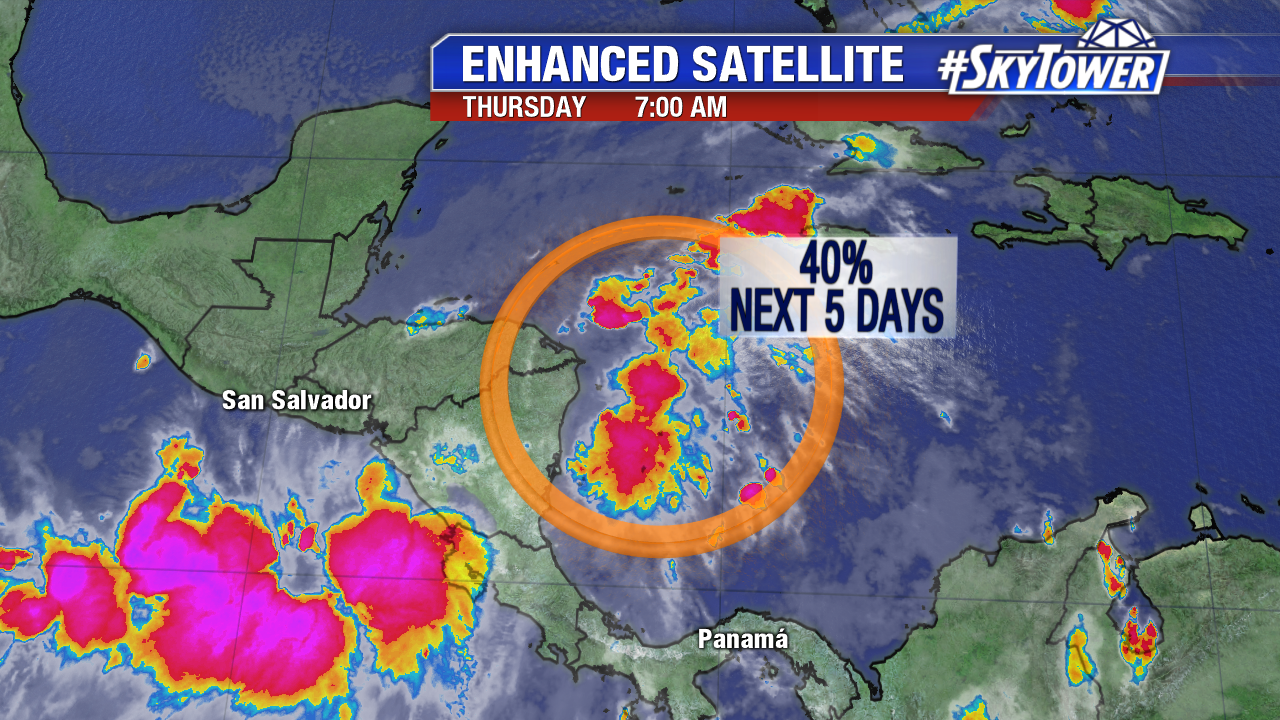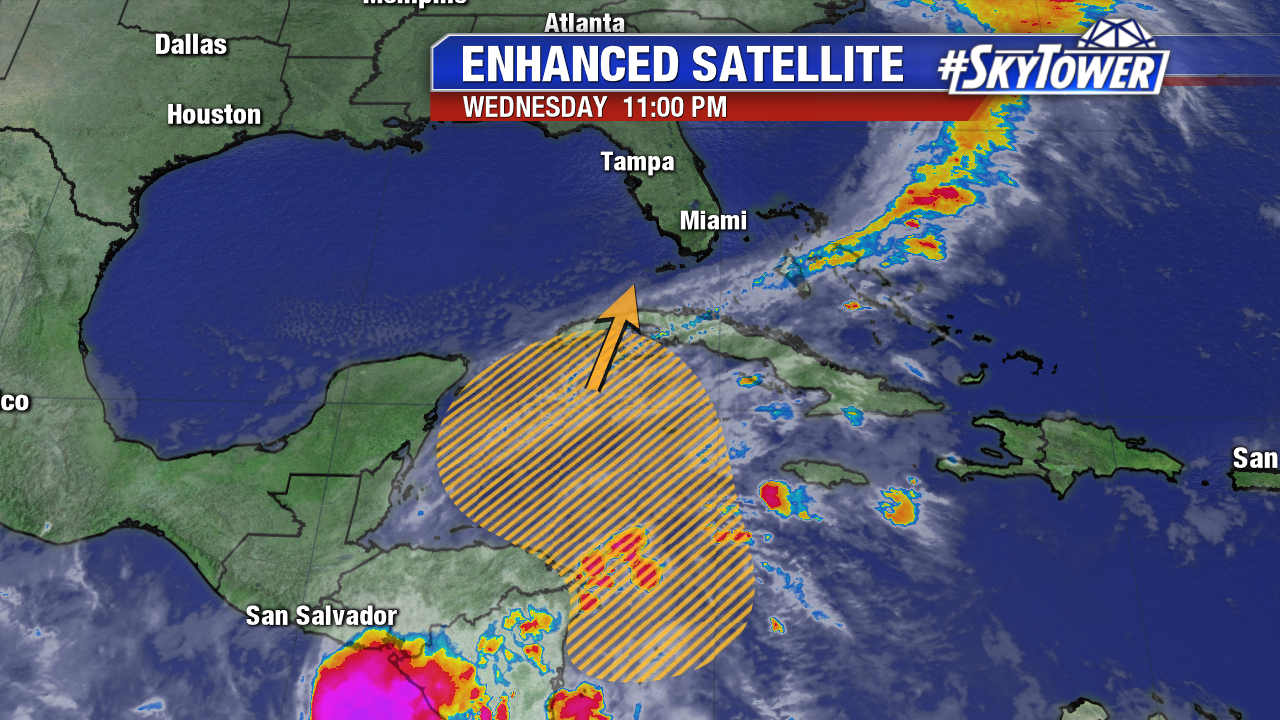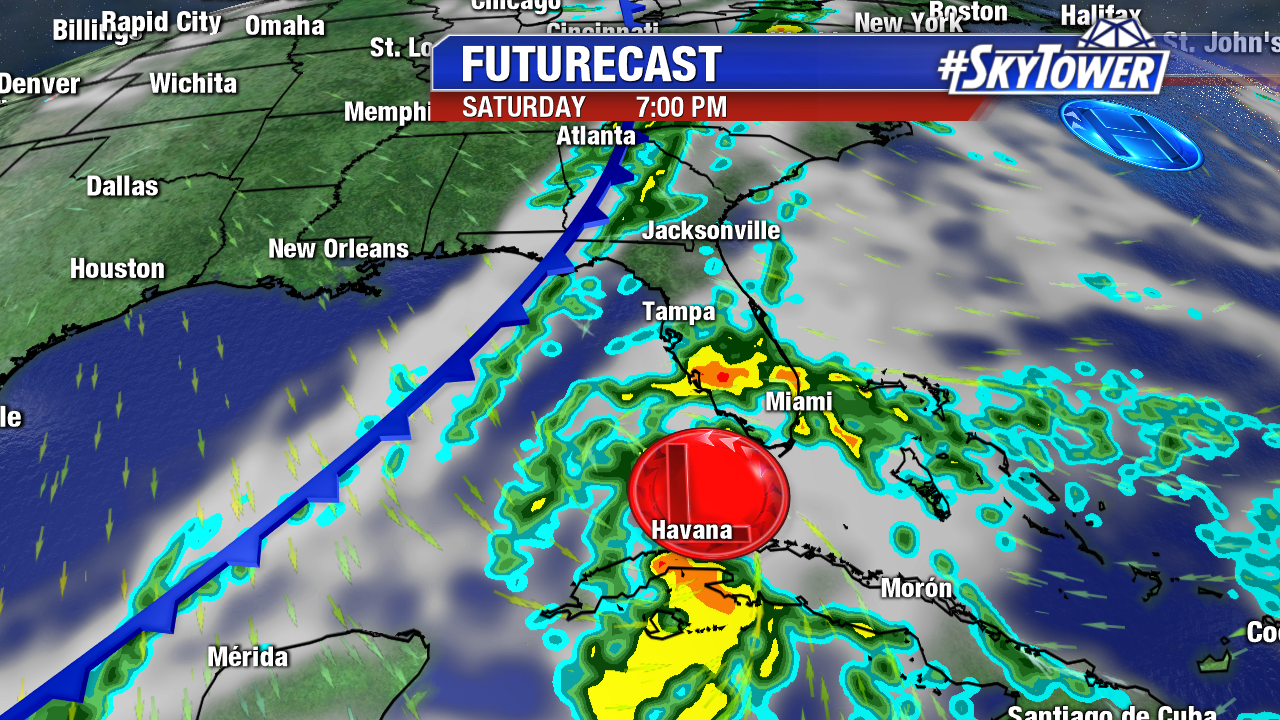 Regardless of development, this disturbance will be a big rain maker for parts of South Florida and the Keys. Widespread rainfall totals of 2-4″ are expected with isolated higher amounts possible. Amounts will taper off quickly further north in the state.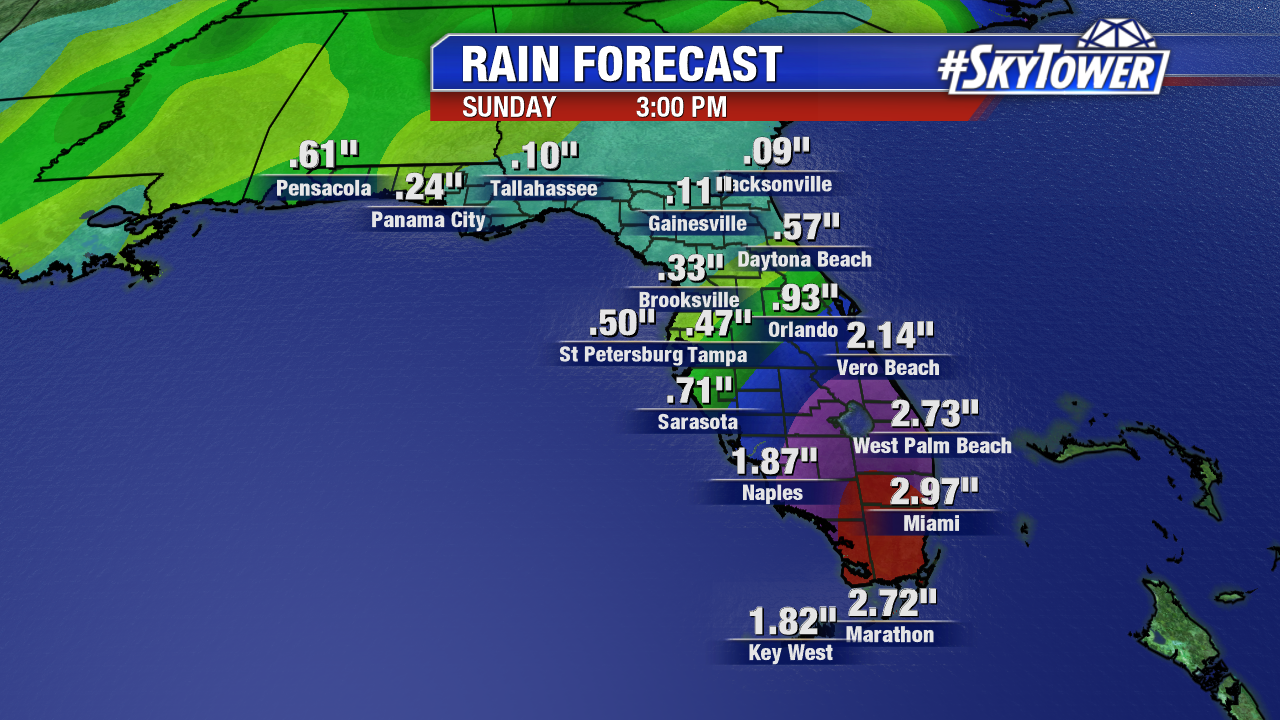 Florida, along with the rest of the Southeast, will clear out quickly behind the front and unseasonably cool weather will set in for Halloween. Meanwhile, 93L will contribute to the development of an intense nor'easter-style storm that will bring very heavy rainfall, localized flooding, and whipping winds to parts of New England Sunday into Monday.
Below: GFS 24 hr rainfall totals valid at 8am Monday morning… Image courtesy tropicaltidbits.com