The second to last month of the 2017 Atlantic season winds down. On Saturday there are no areas of interest and no tropical cyclone development is expected over the next 5 days. A tropical wave in the western Caribbean stirs up convection near Central America. Pressure will stay general slow in this area for the next several days.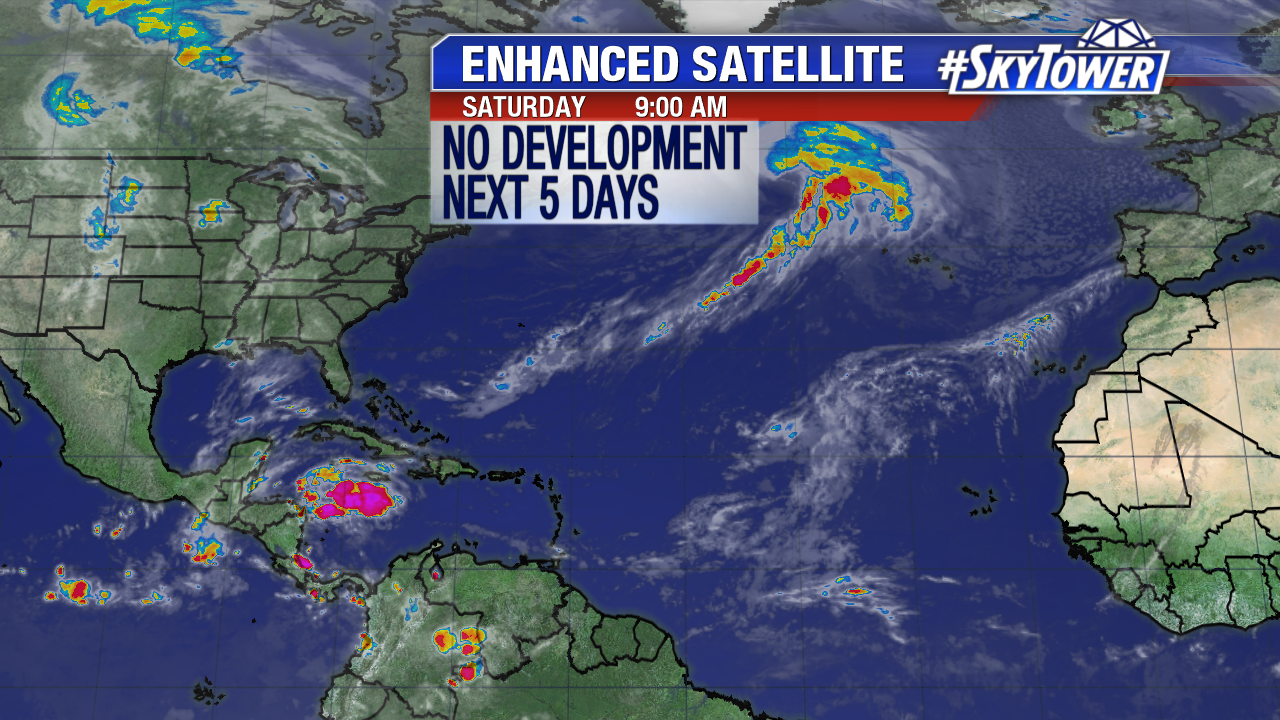 Long-range computer models have been back and forth on possible development in the western Caribbean at the end of October or early November. The 0Z Euro shows no signs of an organized area of low pressure in the southwest Caribbean through Thursday October 26th. The 06Z GFS also shows no sign of tropical depression development.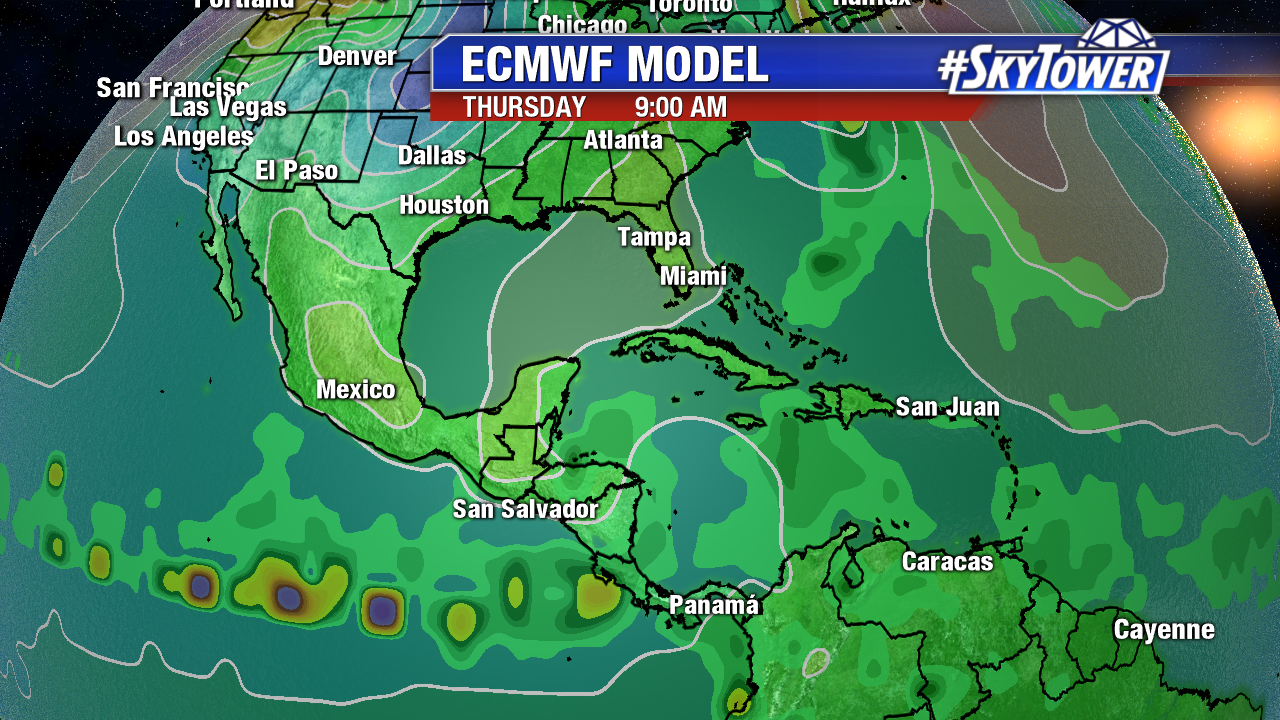 We'll keep an eye on this region over the next 5-10 days. Looking ahead to November, tropical cyclone development is less likely, but not unheard of. Five percent of named storms form in the last month of the Atlantic season. November Climatology shows any activity typically forms in the western Caribbean and drifts northeast.