Former Hurricane Ophelia brought heavy rain, gusty winds, and coastal flooding to Ireland Monday. It is the strongest storm of its kind to hit Ireland since Debby in 1961. The core of the non tropical low moved ashore in southwest Ireland Monday morning EDT. According to the Irish Meteorological Society a gust of 97 mph was reported in Roches Point Co. Cork. Fastnet Rock, about 4 miles offshore of the coast, saw a gust of 109 mph. The remnants of Ophelia will brush the western United Kingdom late Monday EDT.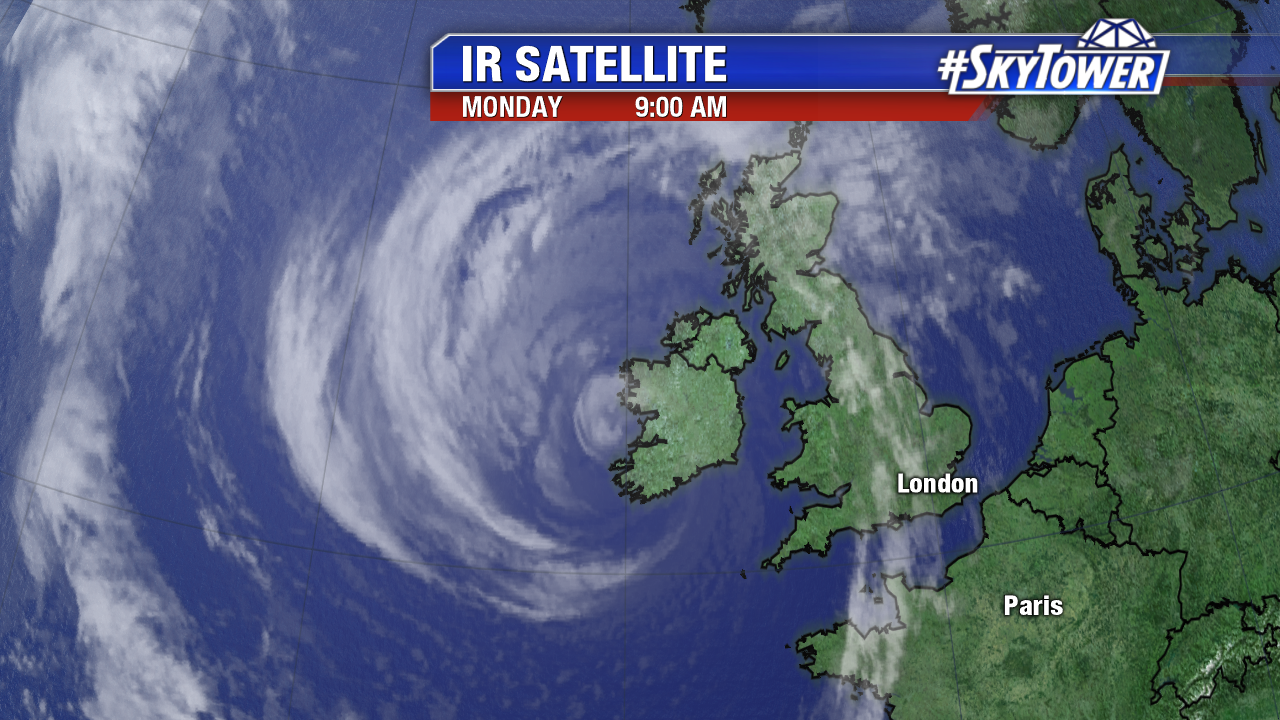 Closer to home Invest 92L shows some signs of life early Monday. The area of low pressure east of the Bahamas is broad in nature, but it is producing wind gusts near tropical storm force. Convection increases early Monday under moderate westerly shear. Upper level winds become even less conducive for development mid-week as Invest 92L lifts northward and merges with a frontal boundary. This energy may pass near Bermuda late Tuesday. If this feature gains tropical characteristics it will called Philippe.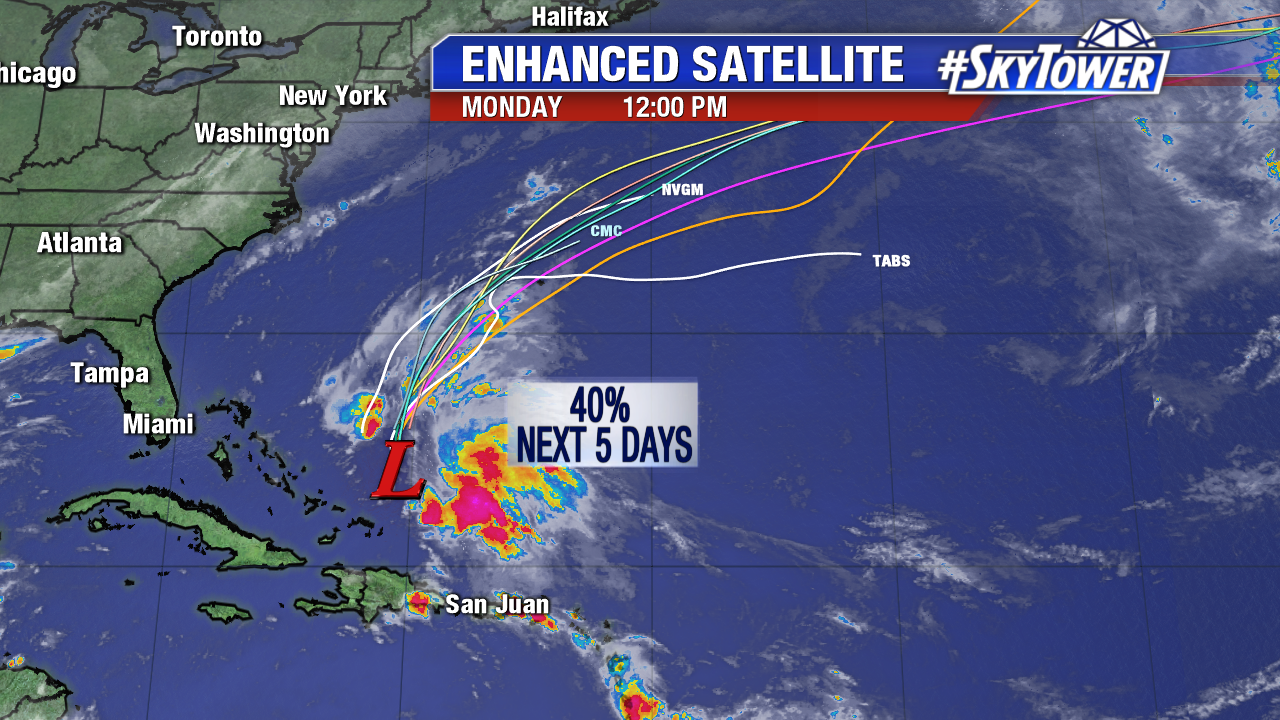 Upper level winds become less favorable for organization of Invest 92L Tuesday and Wednesday. Notice all the red indicating high shear around the southeast U.S.. These hostile upper level winds shift east into the western Atlantic mid-week. The graphic below is courtesy NOAA/The University of Wisconsin at Madison.