Tropical Storm Nate has been back out over open water today and slowly getting better organized. At 8pm Friday, the storm was located about 90 miles NE of Cozumel and racing NNW at 22 mph. It will slide past the tip of the Yucatan Peninsula and into the southern Gulf tonight.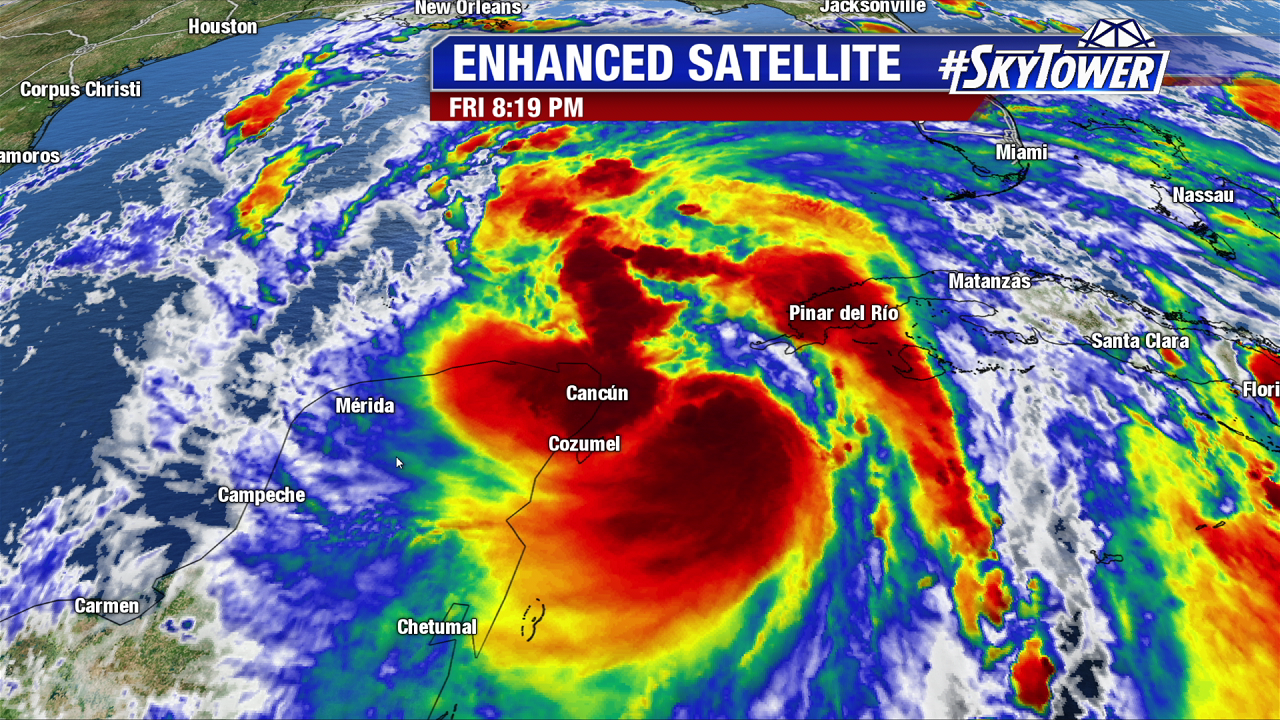 The storm still lacks an inner core, but there is still plenty of time for one to develop. If and when that happens, the environment is favorable for rapid intensification to occur – which the National Hurricane Center made note of in their afternoon discussion. As of now, the NHC is expecting Nate to become a hurricane before making landfall on the LA/MS coast late Saturday night.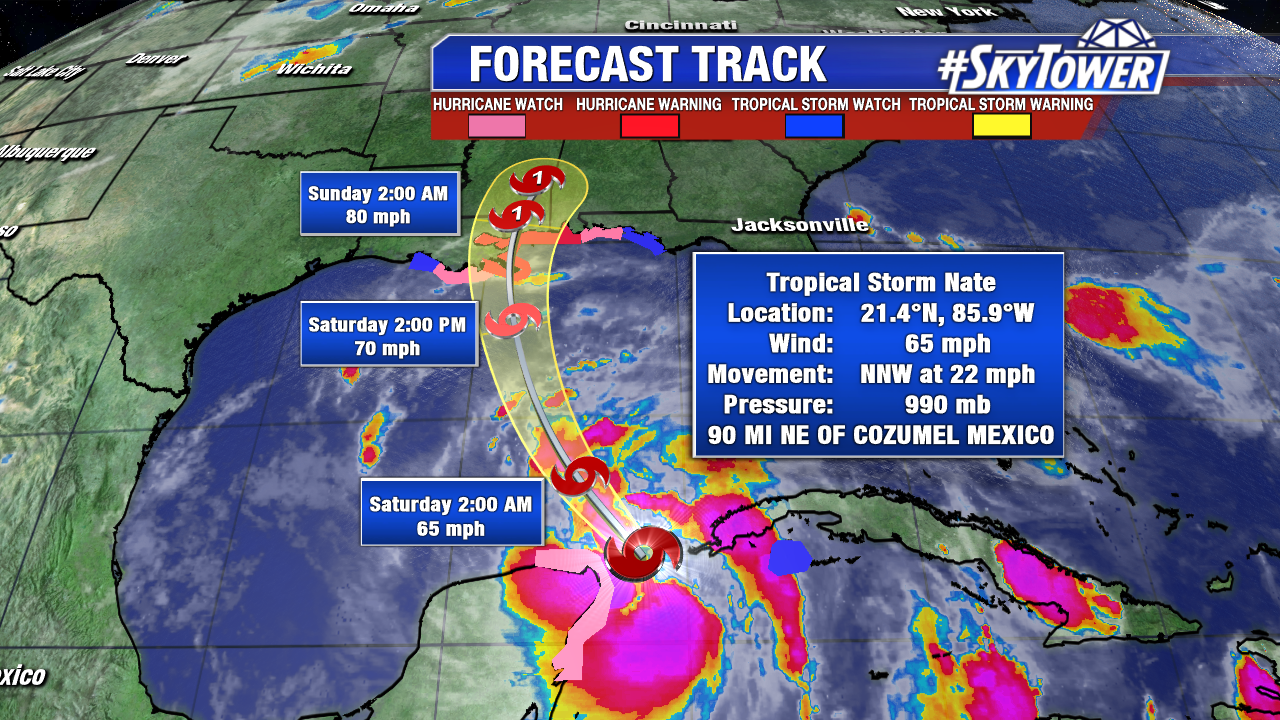 Nate will bring with it the full gamut of impacts that you would expect with a land-falling tropical system.
Heavy Rain:
Nate is a rather fast-moving system, so freshwater flooding is likely to be less of an issue than coastal flooding due to storm surge along the Gulf Coast. 3-6″ with isolated amounts of 10 inches is possible from the central Gulf Coast states into the eastern Tennessee Valley and southern Appalachians through this weekend. This may result in flash flooding in some areas.
Storm Surge:
Life-threatening storm surge flooding is likely along portions of
the northern Gulf Coast. The hardest hit areas will depend on the exact track of Nate as it comes ashore, but right now the highest storm surge numbers are projected to be in coastal Mississippi. Places like Gulfport and Biloxi are all too familiar with devastating storm surge thanks to benchmark storms like Katrina (2005) and Camille (1969). Current projections have 10-12'+ of storm surge in these areas. A storm surge of even 4-6′ may stretch as far east as Pensacola, FL.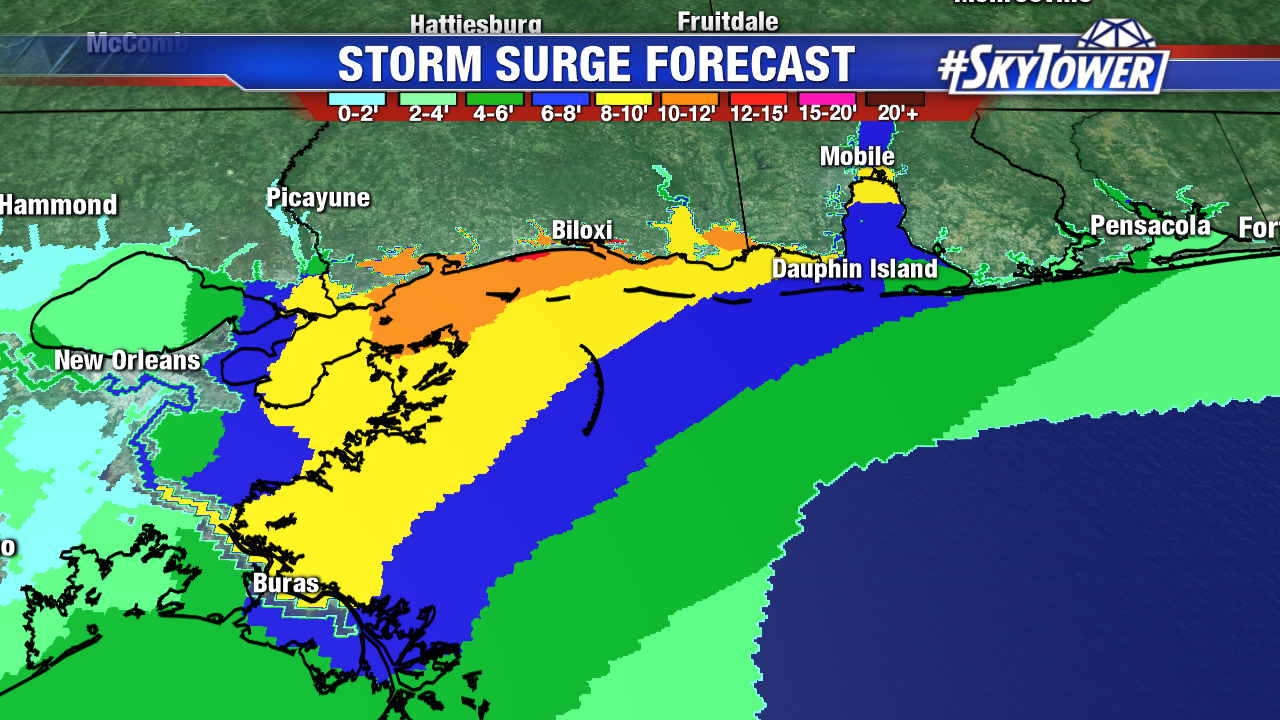 Tornado Threat:
Land-falling tropical systems are notorious for quick-moving, weak tornadoes and Nate will be no different. Tornadoes in tropical systems are most often found in the northeastern quadrant of the storm, so in the case of Nate, that puts areas from extreme SE Mississippi through the Florida Panhandle and much of south Alabama at highest risk.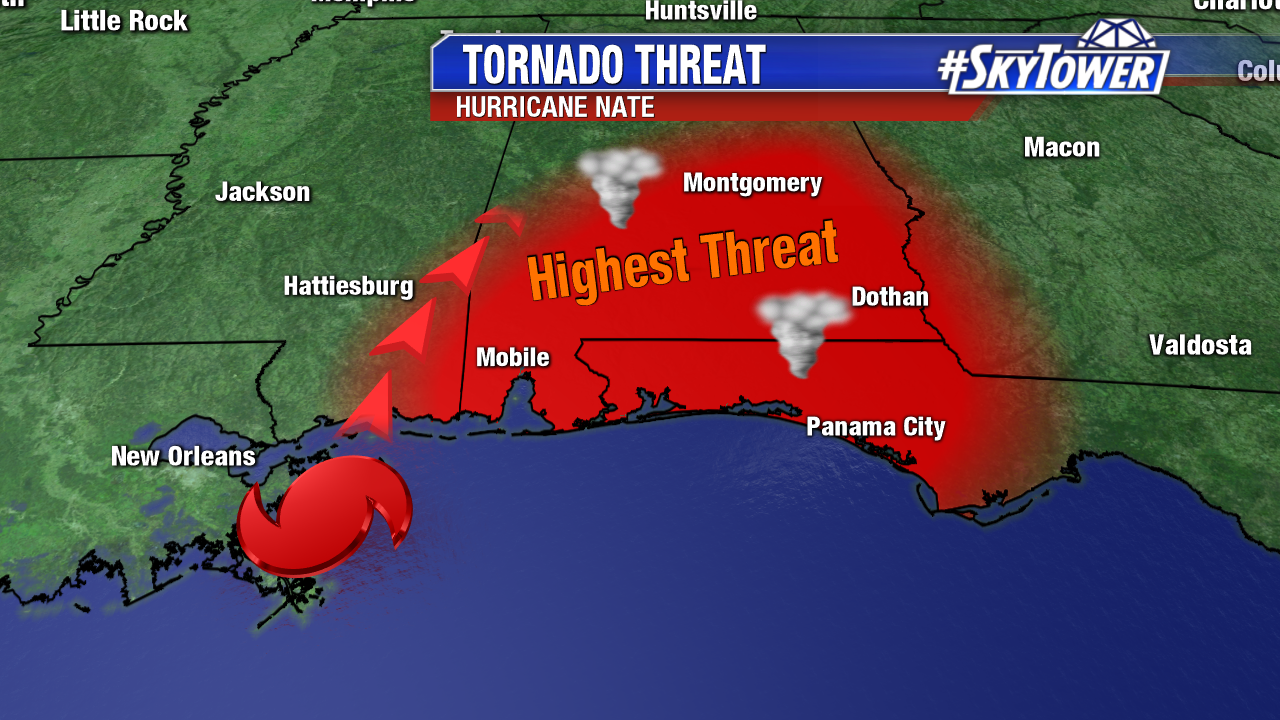 We'll be monitoring the progress of Nate through the weekend, so be sure to check back here for updates.