A weak area of low pressure we've been watching for a few days, Invest 99L, is increasingly unlikely to gain any tropical characteristics over Florida. In combination with a cold front and nearby upper low, the area of low pressure enhances showers and storms this weekend in north central and central Florida. As high pressure builds in over the Northeast U.S., the pressure gradient will tighten. Gusty winds are likely Sunday through mid work week, especially on the east coast of Florida. These strong onshore winds will also bring some minor coastal flooding around high tide to the coastal northeast Florida.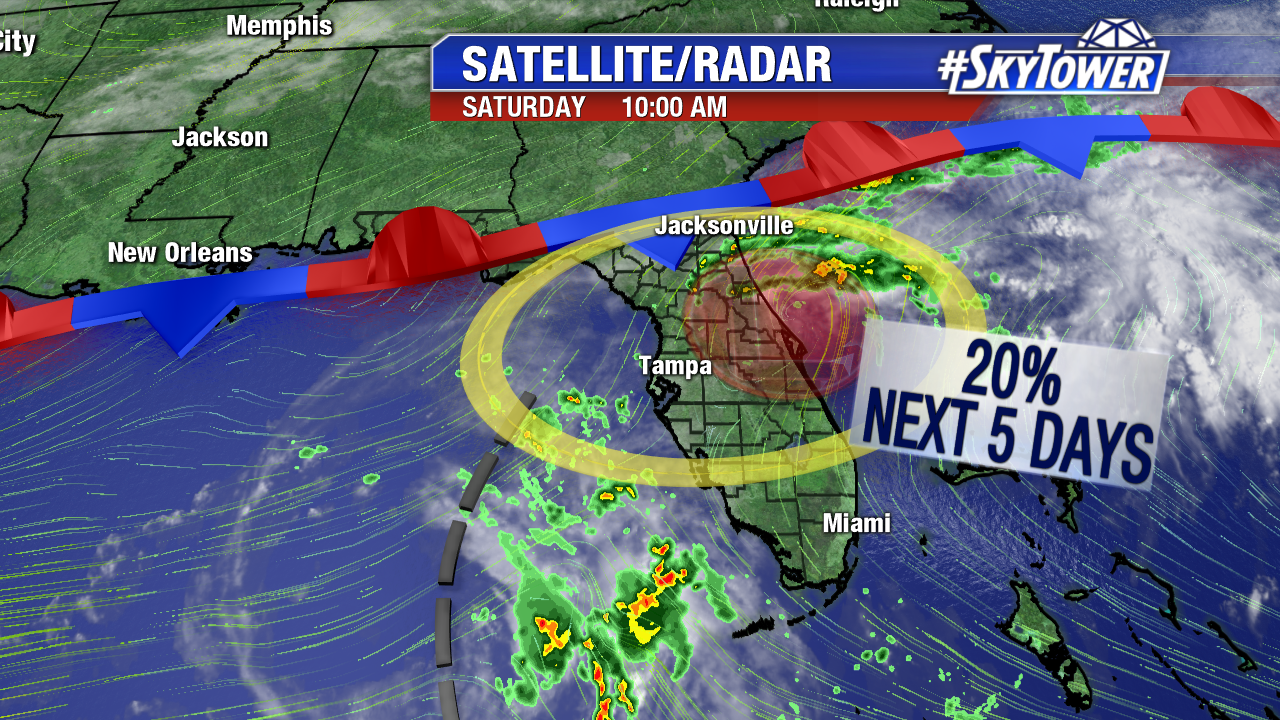 Upper level winds increase across north and central Florida in the wake of a frontal boundary. At the same time, an upper level low in the eastern Gulf enhances wind shear near Invest 99L too . These winds aloft are unfavorable for tropical depression development. Invest 99L merges with a cold front late Saturday and Sunday.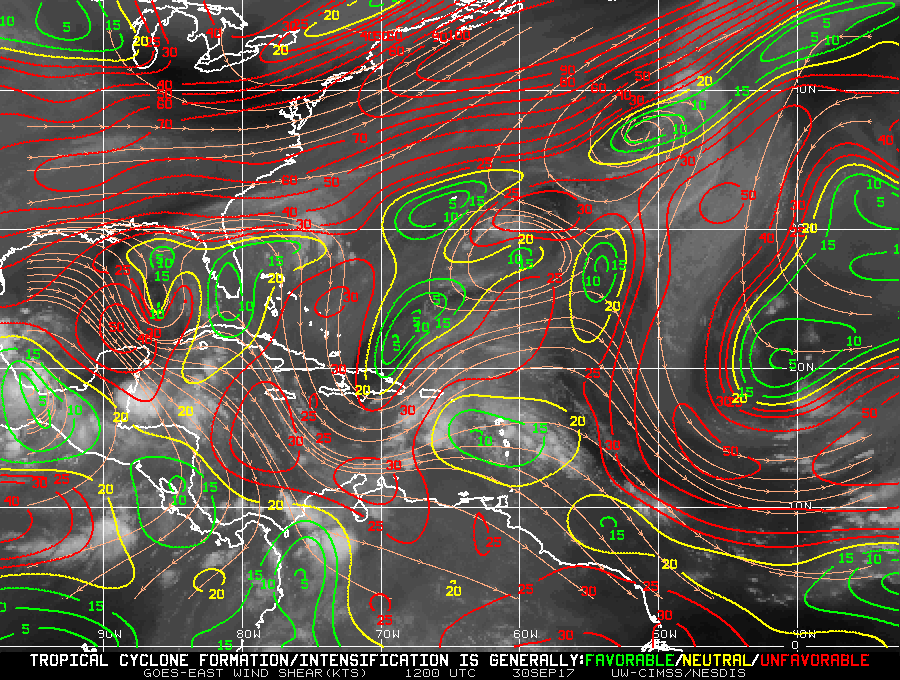 Tropical characteristics or not, the disturbance is a big rainmaker for some. The heaviest will fall across northeast Florida near the coast from Jacksonville to Daytona Beach. The European model estimates 3-4″+ for Jacksonville and Daytona Beach through midday Monday. It will be an unsettled weekend in central Florida too with periods of rain/storms.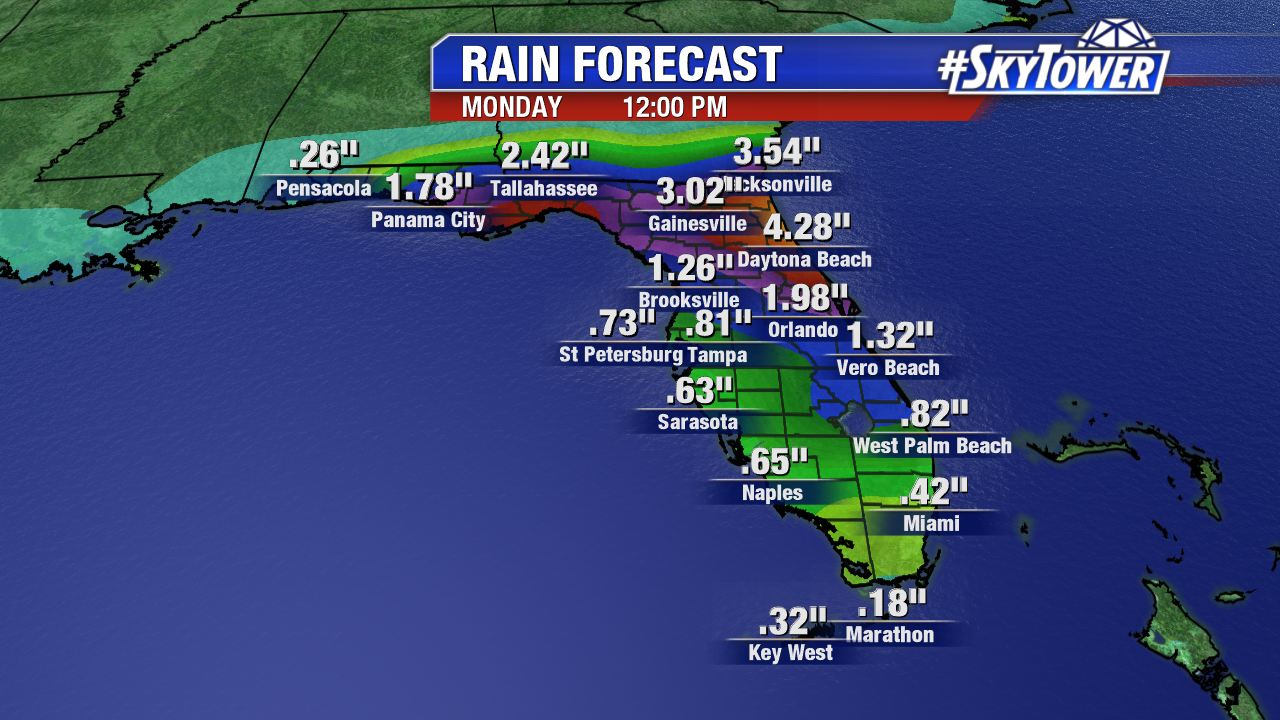 Elsewhere, Lee is no longer tropical in the north Atlantic. Maria transitions to an extratropical system and will become a remnant low by Saturday evening. It races northeast toward the United Kingdom early this work week. Wind shear will keep a tropical wave near the northeast Caribbean from developing. Heavy rain is still likely the Virgin Islands and Puerto Rico through Sunday. A Flash Flood Watch is in effect through late Sunday. Sadly, these areas are recovering from Irma and Maria.
All eyes are on the Gulf of Mexico and Western Caribbean in early and mid October. Long-range models hint that pressure will be lowering late next week. It's too early to pin point exactly where.