The tropics remain hot as we close out the weekend. Tropical Depression Lee is on its last leg though, and fighting a losing battle with increasing wind shear. That should ultimately tear the system apart. That leaves Hurricane Jose and Hurricane Maria, both of which have been looking pretty healthy as of late.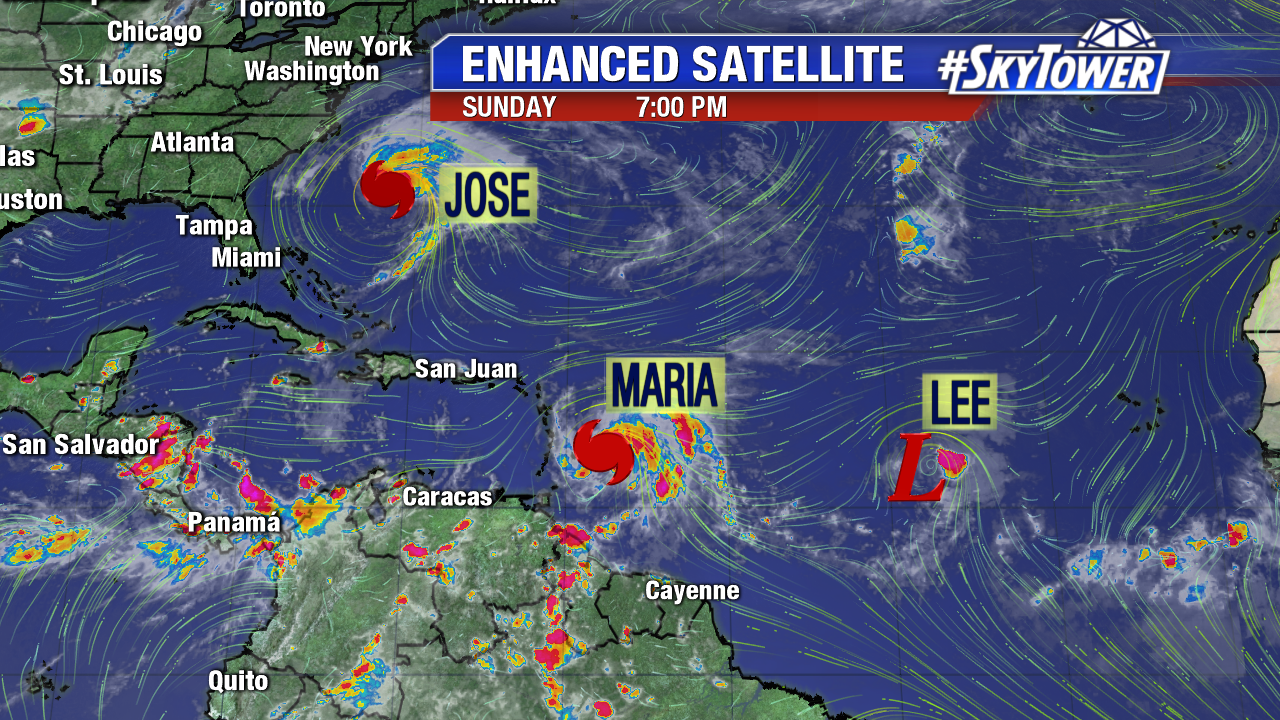 Jose will continue its trek north and remain a hurricane through at least Tuesday. It still looks like a close call for coastal New England, but as of now models are in pretty good agreement that it stays offshore.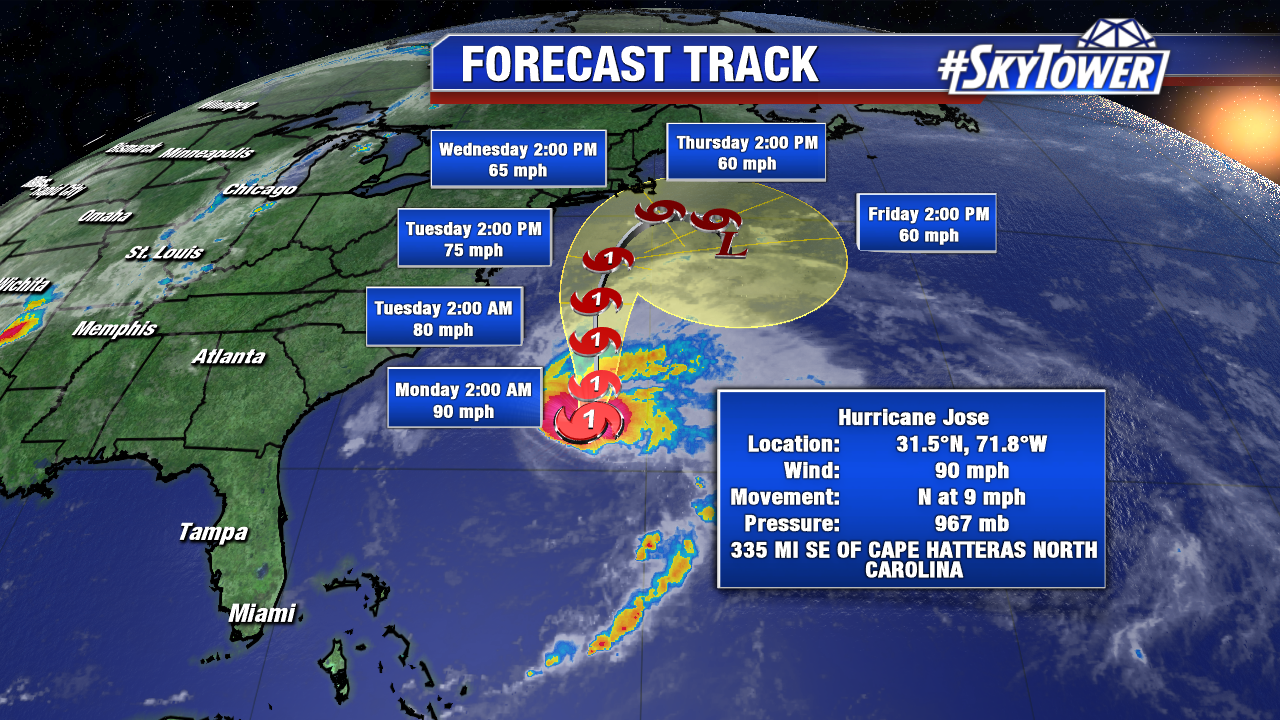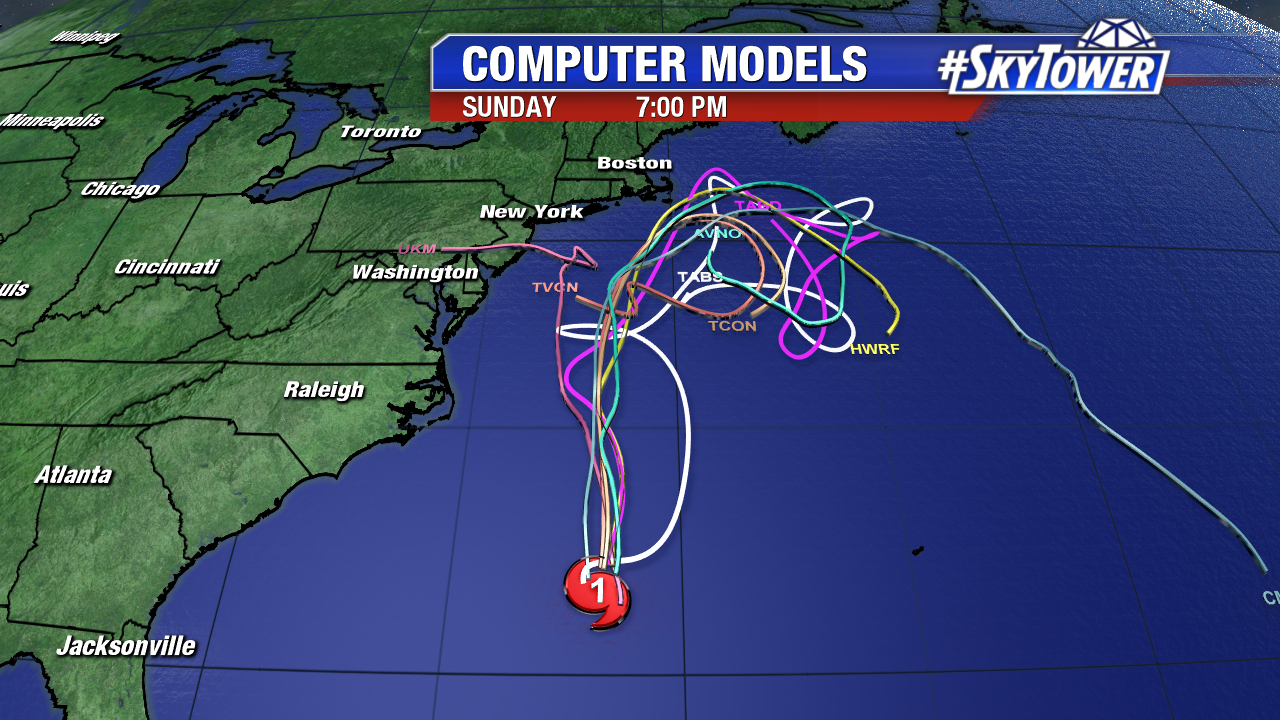 That being said, Jose is still likely to produce tropical storm force winds, large swells/dangerous rip currents, and quite a bit of rain. Expect accumulations of 3 to 5 inches over eastern Long Island, southern Rhode Island, and southeast Massachusetts, including Martha's Vineyard and Nantucket through Wednesday. Further south, accumulations of 1 to 3 inches are possible along the Mid Atlantic coast. This rainfall could cause isolated flash flooding in some areas. A Tropical Storm Watch is currently in effect for Fenwick Island to Sandy Hook, Delaware Bay South, East Rockaway Inlet to Plymouth, Block Island, Martha's Vineyard, Nantucket.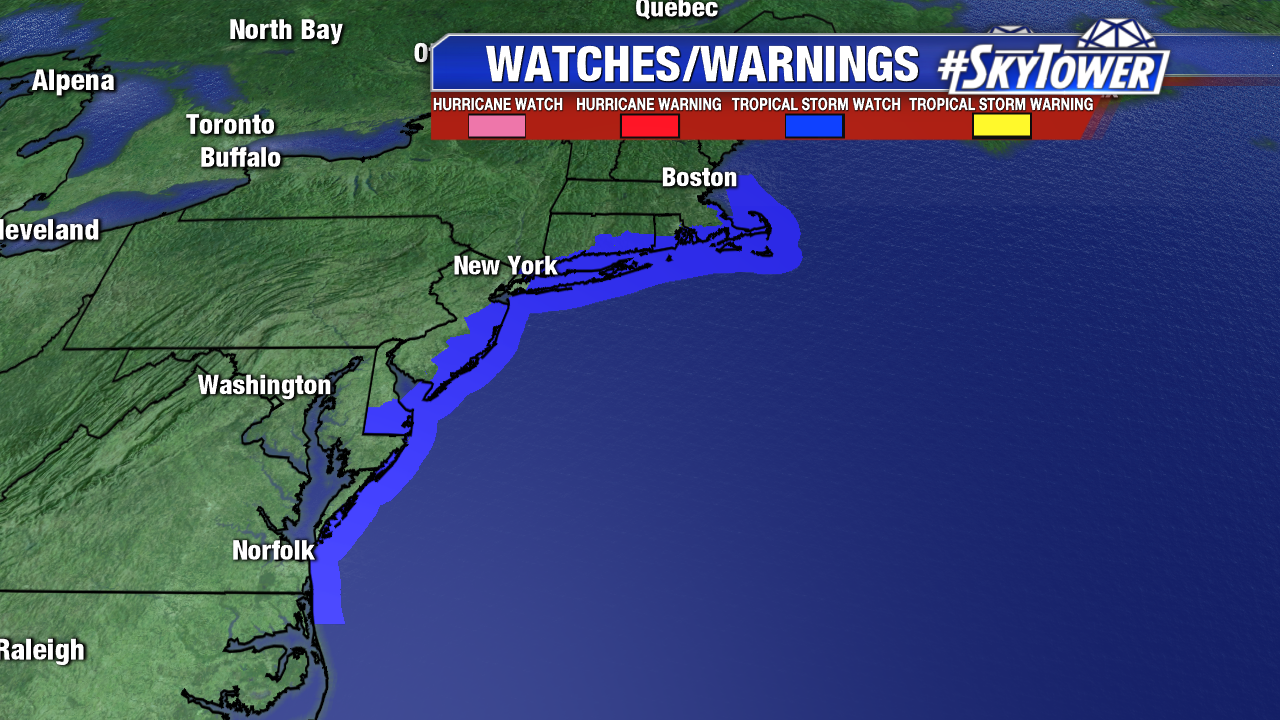 ---
Hurricane Maria continues to intensify as it nears the Lesser Antilles. As of Sunday evening, it's about 140 miles ENE of Barbados and moving WNW at 15 mph. Currently forecast to become a major hurricane by Tuesday afternoon, Maria poses a serious threat to some of the same areas that were hit very hard by Hurricane Irma. A Hurricane Warning is in effect for Guadeloupe, Dominica,St. Kitts, Nevis, and Montserrat. A Hurricane Watch is in effect for the U.S. Virgin Islands, British Virgin Islands, Saba and St. Eustatius, St. Maarten, St. Martin and St. Barthelemy, and Anguilla. Puerto Rico and the Dominican Republic will likely see watches and warnings go into effect over the next day or two, and unfortunately it look as though they'll be staring down the barrel of a major hurricane by the middle of the week.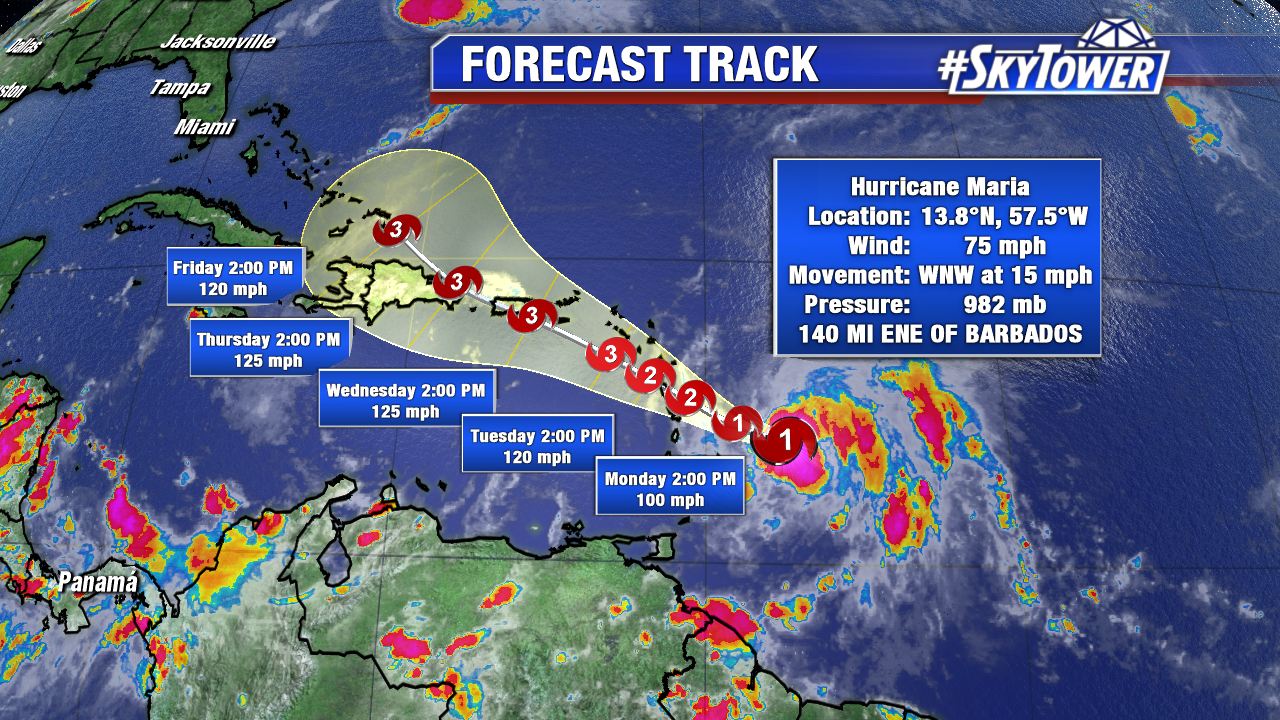 So far we've had pretty good model agreement with the eventual path of Maria as it nears the United States. Trends have been for the system to approach the Turks & Caicos and SE Bahamas by next weekend before making a turn to the north, and perhaps staying out to sea thereafter. That's a comforting trend for the U.S., but as we know we can't lend a ton credence to model output beyond 5-7 days. Early signs are good and there's no cause for concern right now, but you'll want to check back for updates throughout the week as we track Maria across the Caribbean.