Hurricane Jose meanders well east of the Bahamas Wednesday. It interacts with some higher shear and is a minimal hurricane at 11 AM. Jose will make a slow clockwise loop the next few days before paralleling the east coast as a tropical storm. It will not impact the U.S for at least the next 5 days, if at all. The long-range Jose steering is quite complex, so keep an eye on it in the Mid Atlantic and Northeast next week. Interest in Bermuda should also monitor the progress of Jose.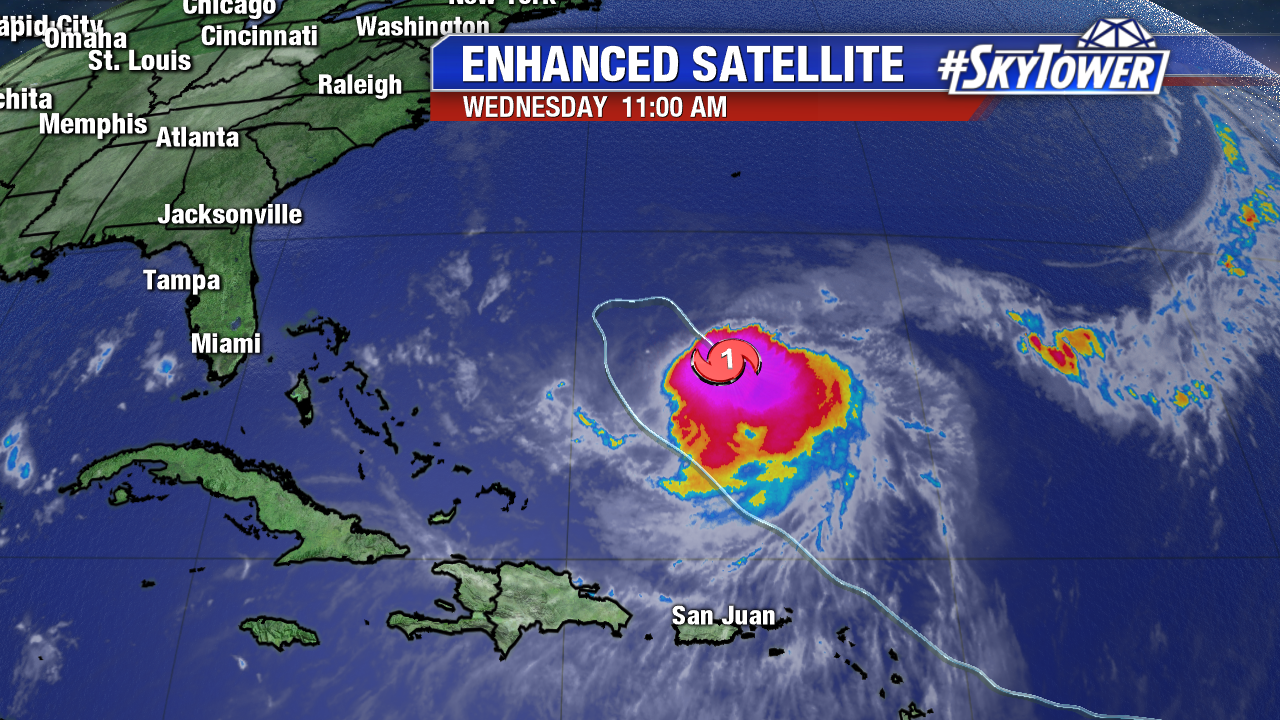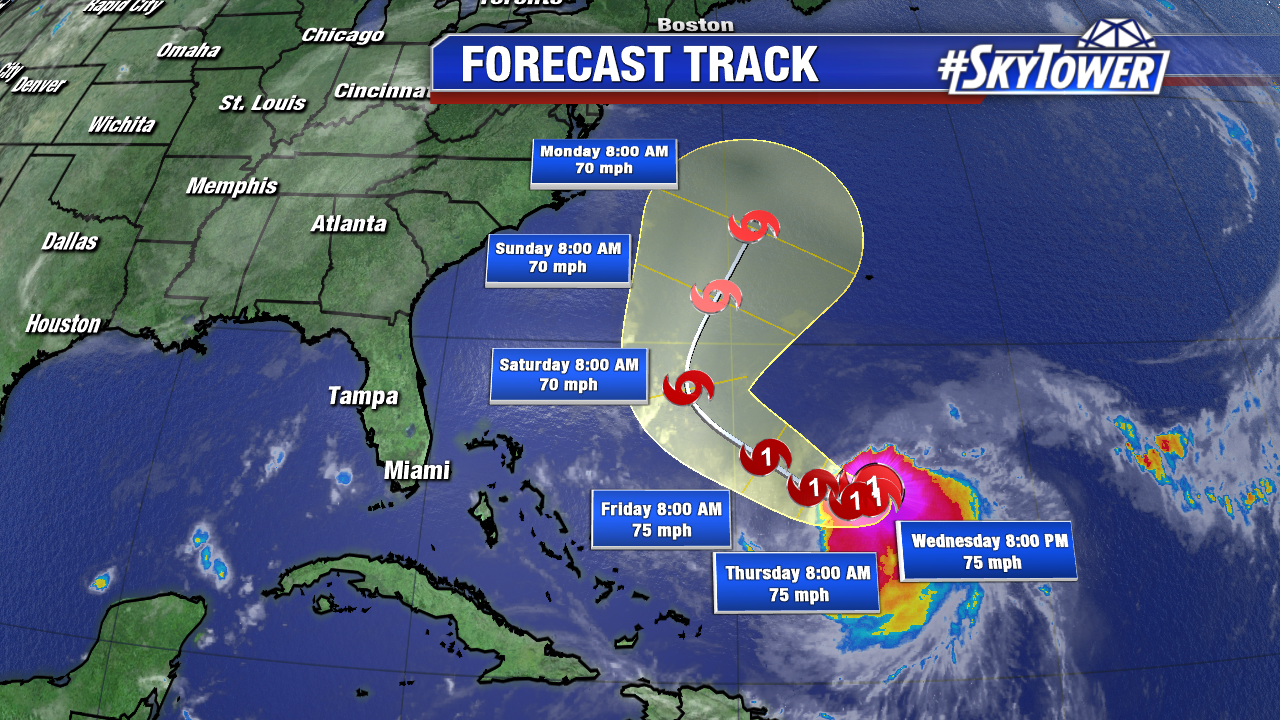 After two back to back U.S. major hurricane landfalls, there are no other areas of immediate concern. The Euro suggests a tropical storm may develop near the Lesser Antilles early next week. Fortunately, wind shear looks to keep this possible future tropical cyclone weak. It's worth watching.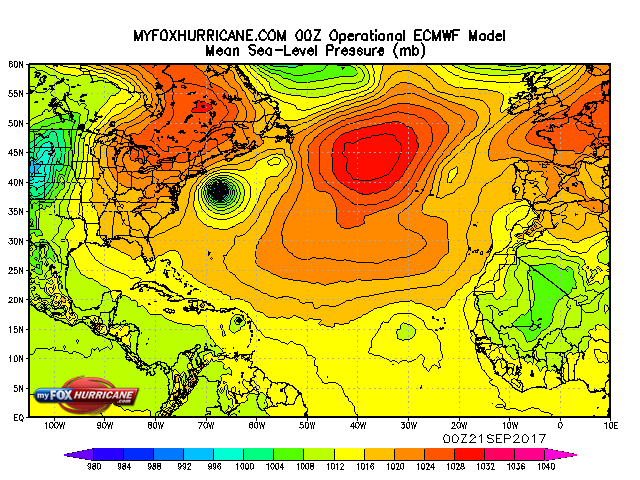 It is the peak of the Atlantic hurricane season and the potential for more strong hurricanes exists. There is a secondary peak in October. Fronts are more active during this time and tropical systems can be guided northward towards Florida/the Southeast U.S..