Irma lashed Tampa Bay late Sunday and early Monday. After landfall in Naples as a major hurricane Sunday afternoon, it stayed on a northerly track. In combination with some higher wind shear and a disruption from Cuba, the storm was weaker than anticipated in Central Florida. The eye wall raked Hardee, Desoto and Polk county late Sunday/early Monday damaging structures with wind gusts of 80-100 mph. Populated areas like Sarasota, Tampa and St Pete missed the eye wall, but still saw hurricane force wind gusts.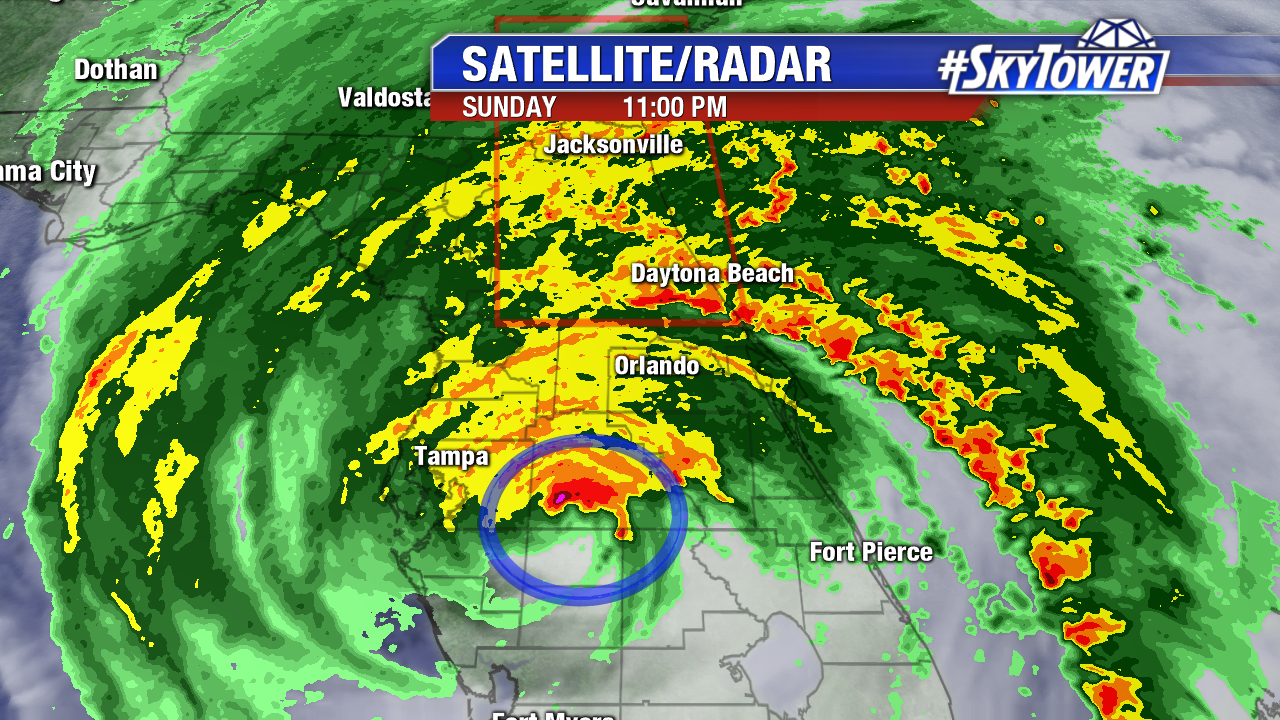 Southwest Florida was slammed with major hurricane force wind gusts. A peak gust of 142 mph was recorded in Naples. Fort Desoto in Pinellas saw a wind gust of 91 mph. Winds gusted 60-80 mph+ through most of Tampa Bay, including a gust of 78 mph in Tampa.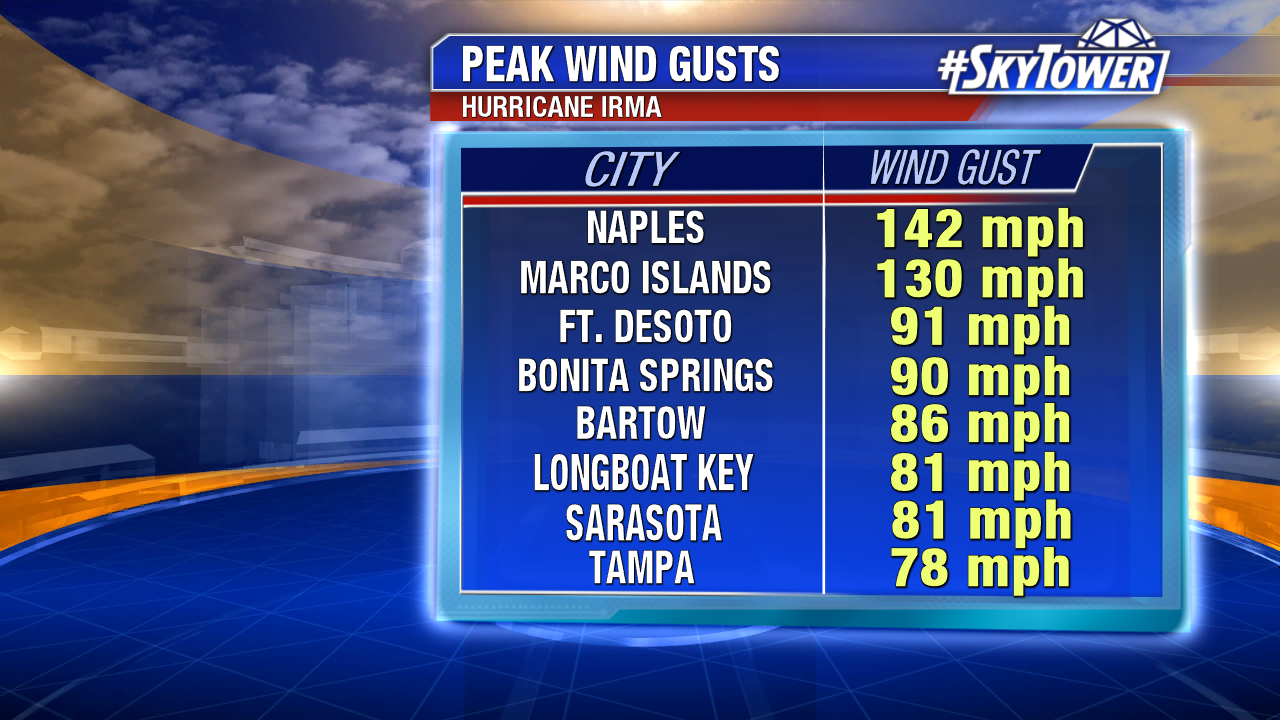 After Irma made landfall, its wind field grew substantially. As of 8 AM Monday the tropical storm wind field is over 400 miles from the center. This includes most of Florida, parts of southeast Alabama, Georgia, and South Carolina.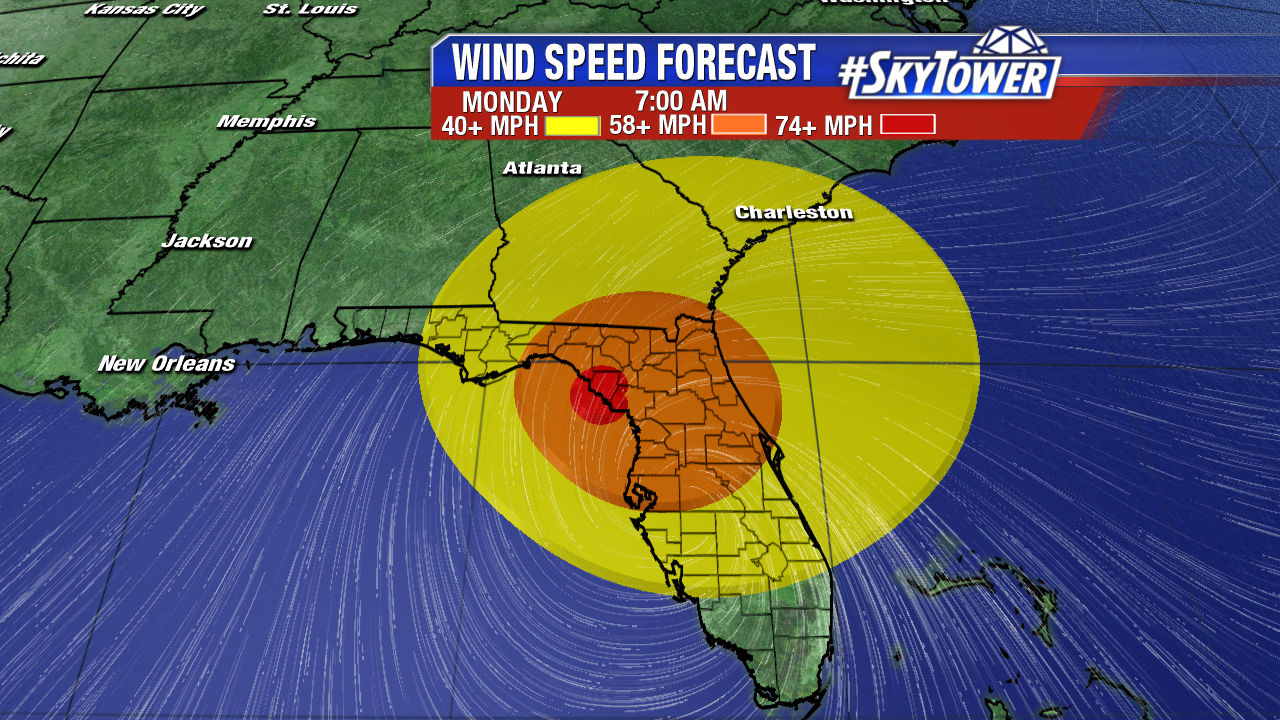 The center of Irma passed well inland, with eye passing through Hardee and Polk county. The massive storm exits and an early Monday morning high tide has passed. Gusty westerly winds stir up the Gulf of Mexico. While a significant storm surge is unlikely, there could still be some minor coastal flooding as waves moves back in (especially when winds veer southwest). As of 9 AM, wave heights build to 6-10 feet near shore. Higher waves settle in throughout the day. It will stay choppy the next few days.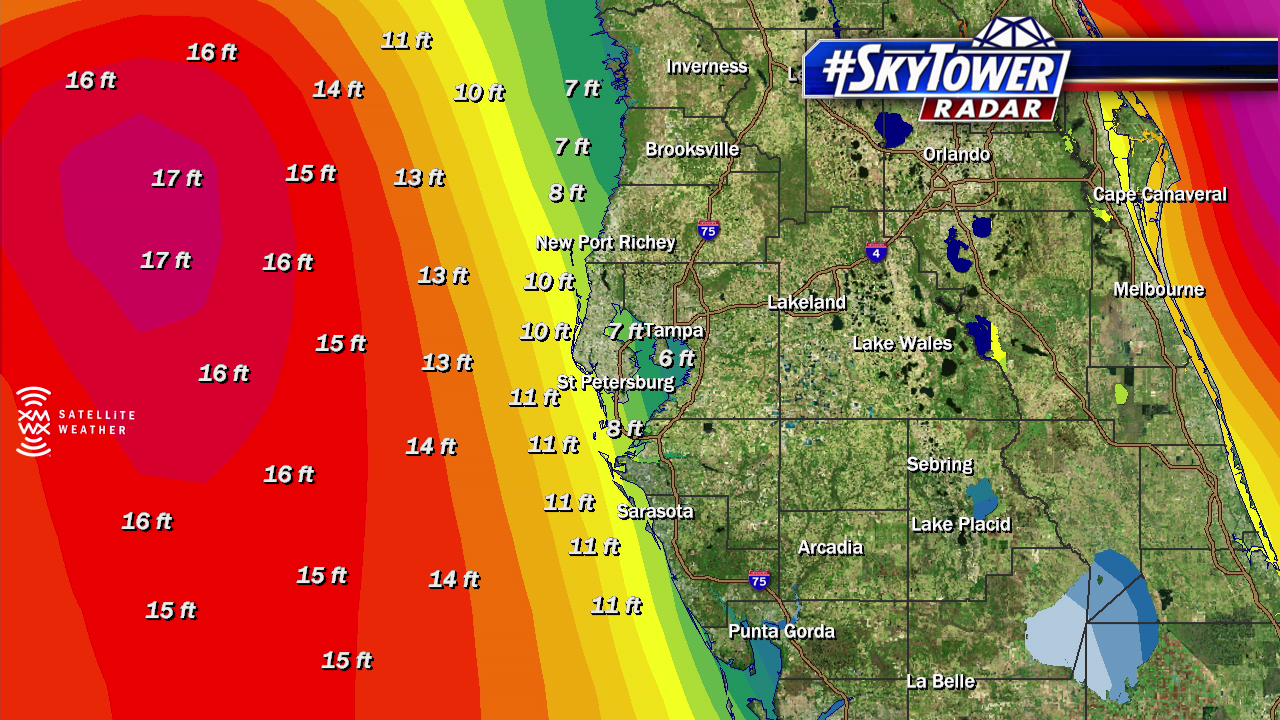 Rainfall totals were substantial around the state, but this was not a long lived rain event. Most of the rainfall from Irma fell within 24 hours. Up to 8-10″ fell in Southeast Florida with 4-8″+ in the Tampa Bay area.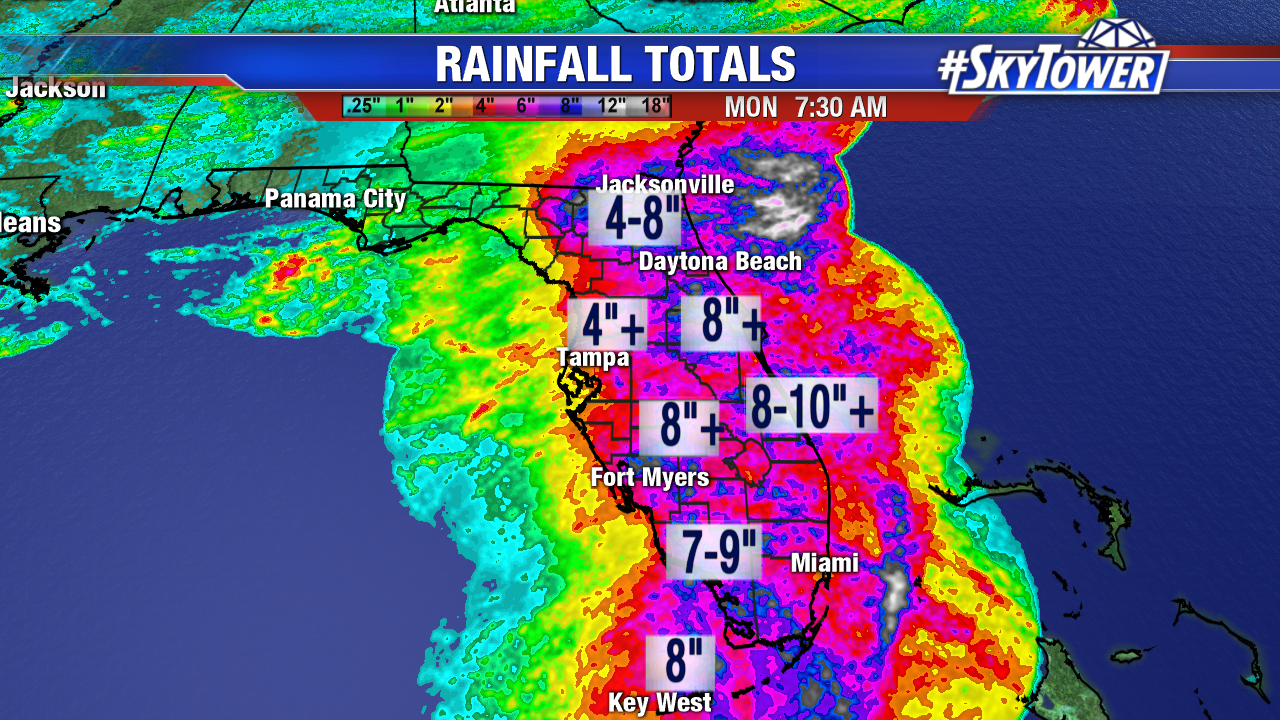 Irma moves into the Southeast the next two days and brings with it gusty winds and steady rain.