Tropical Depression 8 combats some drier air aloft early Sunday. As of 11 AM max sustained winds are 35 mph and it moves NNW at 13 mph. It will strengthen to Tropical Storm Gert by Sunday afternoon or evening under favorable upper level winds as it moves northward. The future 7th named storm of the 2017 Atlantic season will strengthen some through early work week.  A trough across the East coast will guide it out to sea.  It is the no threat to the U.S. or Bermuda, but future Gert will enhance swells and rip currents at some East coast beaches through mid work week.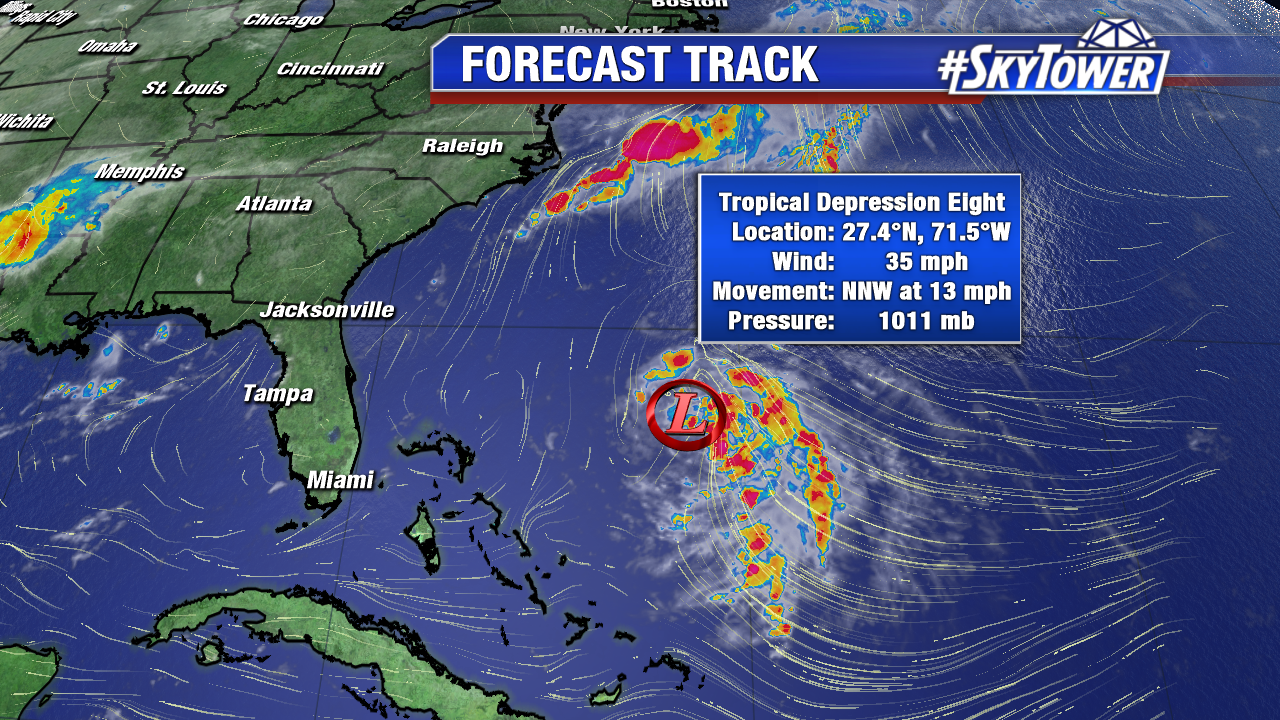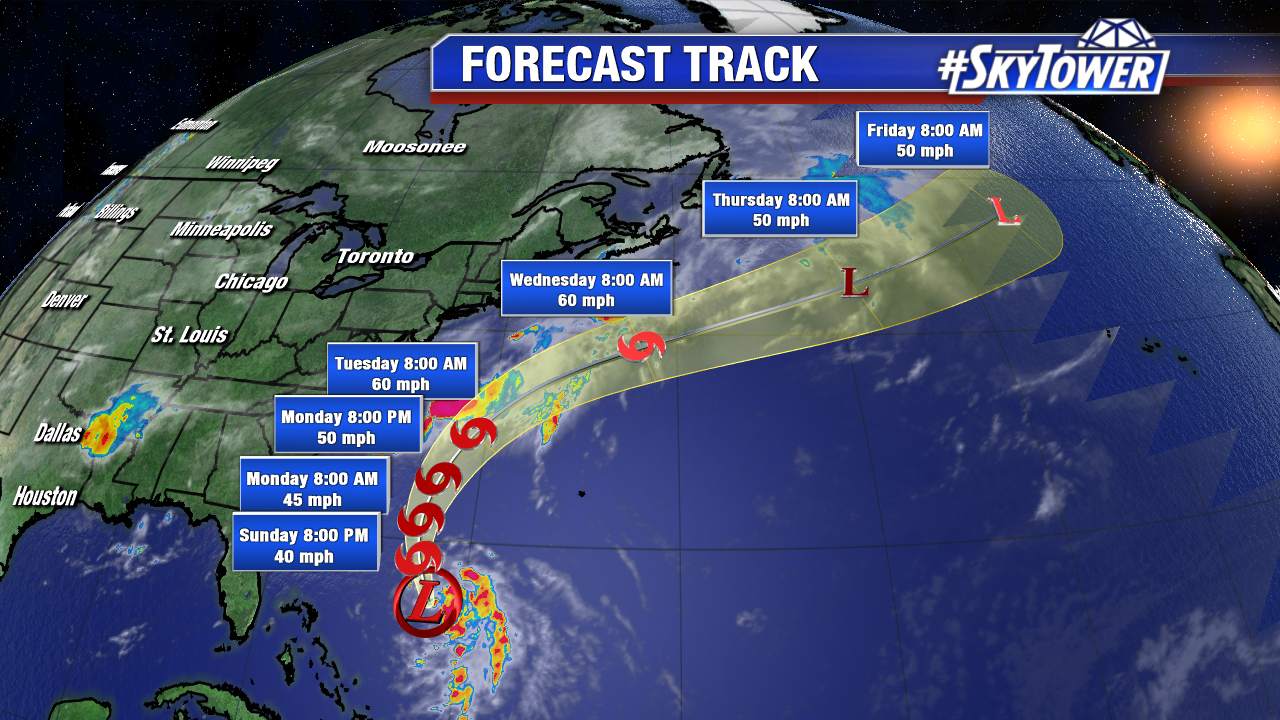 A healthy African tropical wave is pinned Invest 91L Sunday morning. This is one to watch in the long-run.  Gradual development is expected over the next few days as it moves west or west-northwest into the Main Development Region at about 10-15 mph. At this pace it will approach the Eastern Caribbean on Friday. Here are early 12Z computer models showing the general westward track through the work week.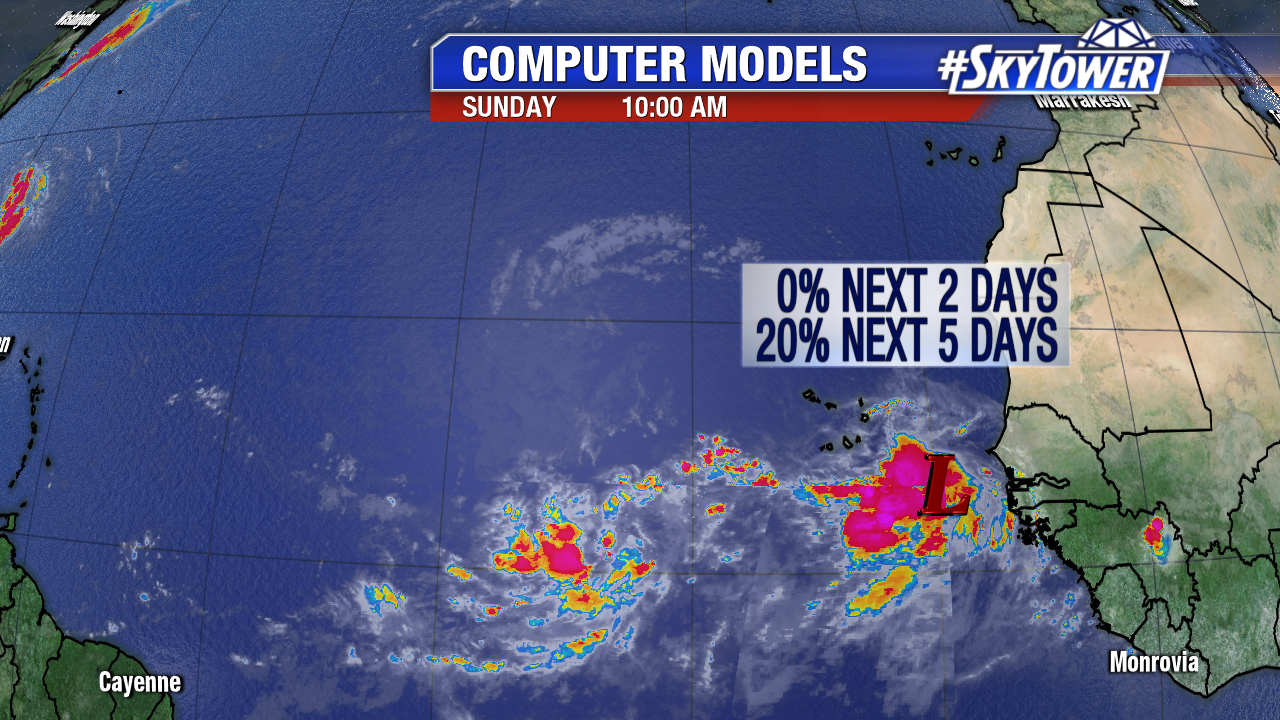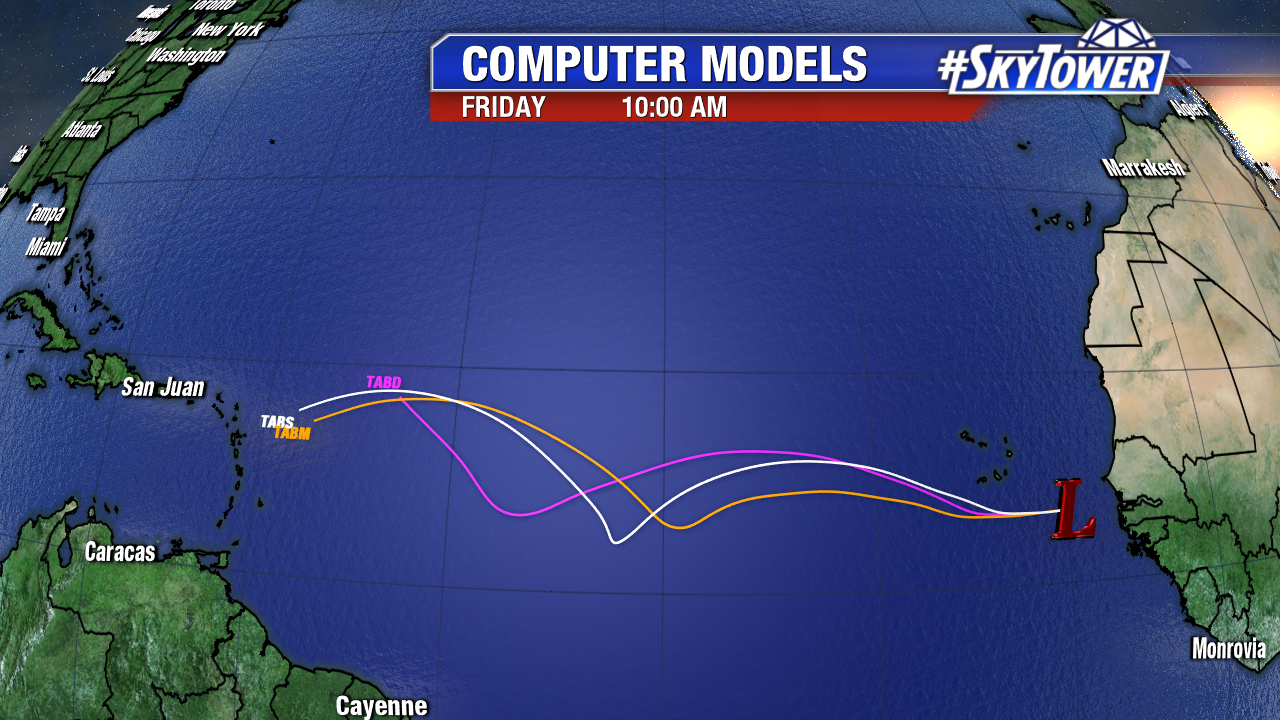 While the GFS is pretty aggressive on tropical cyclone development (Harvey) in the days ahead, the ECMWF is a little more bullish. It puts a tropical storm north of Puerto Rico by next Sunday morning. We'll have to watch the positioning of the Bermuda high in 7-10 days for possible U.S. impacts. There is plenty of time to watch Invest 91L.
Tropical wave activity will increase in the weeks ahead as the Main Development Region moistens up.  By next weekend the ECWMF suggest there are 3 areas worth watching in the Atlantic. Now is the time to update your hurricane kits and stay tropical weather aware. The climatological peak of hurricane season is less than one month away on September 10th.