Invest 99L shows signs of life early Saturday. Wind shear in the vicinity has dropped and the area of low pressure organizes some east of Turks and Caicos and the Bahamas. Convection increases over warm Atlantic waters, but there is still some dry air in its path. Invest 99L has a high chance of becoming a tropical depression over the next couple of days. If it reaches tropical storm strength it will become Gert.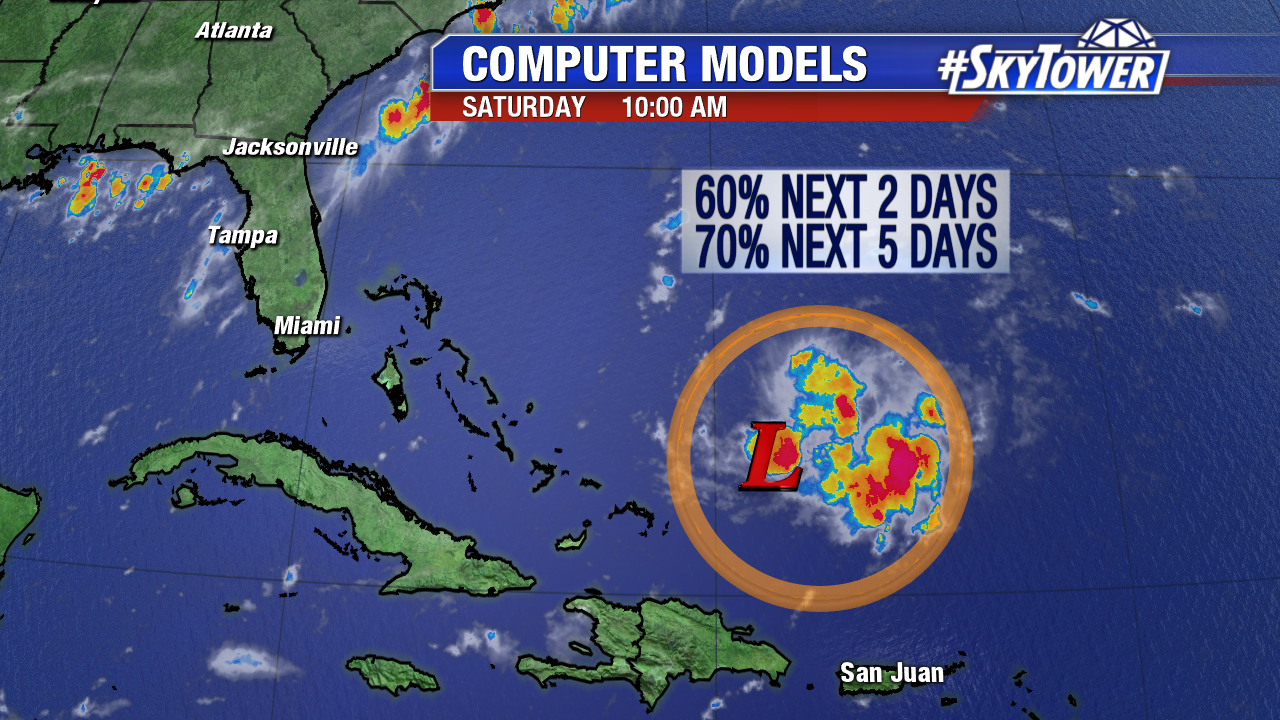 A northwest/northerly track is expected through early Monday. A trough will safely guide it east of the U.S. early this work week. Swells and an increase in rip currents are possible at some East coast beaches early in the week.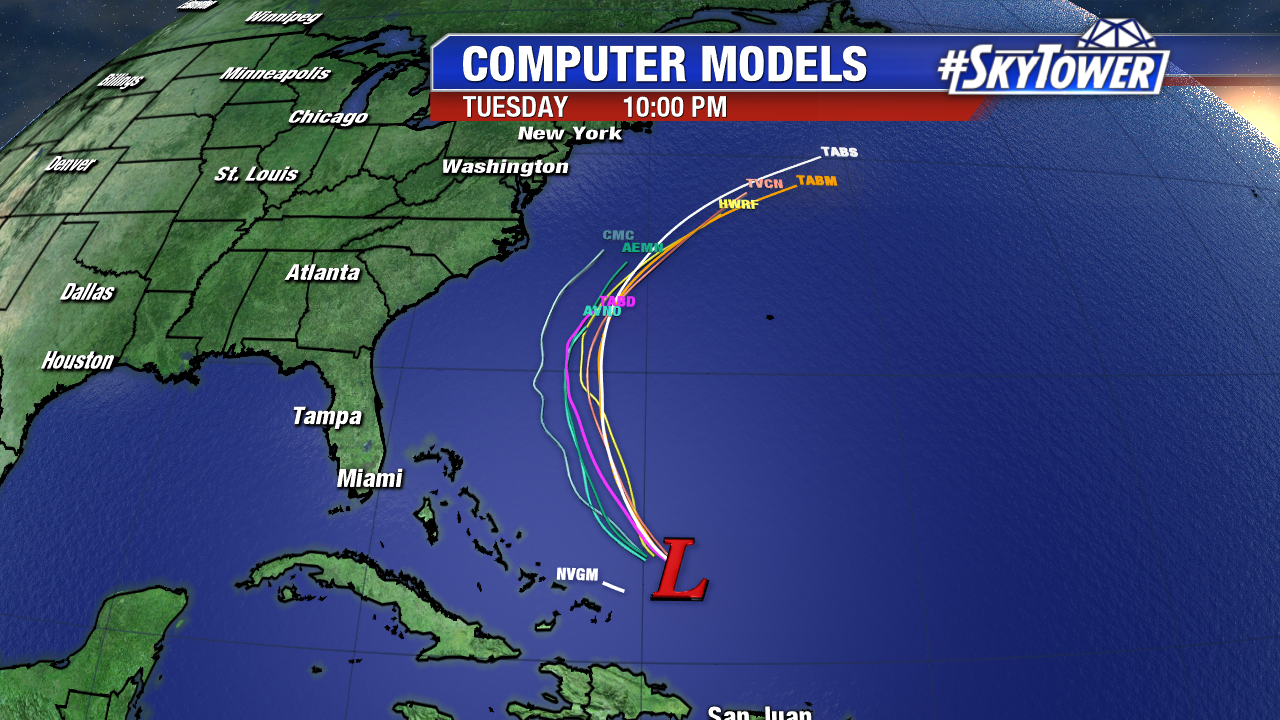 Elsewhere the Atlantic is quiet overall. A new tropical wave coming off of Africa is worth watching. There is some model support for development. This is the time of year that low pressure can spin up quickly. All eyes are on the ITCZ in the coming weeks. This is where the strongest storms of the season often originate in August and September.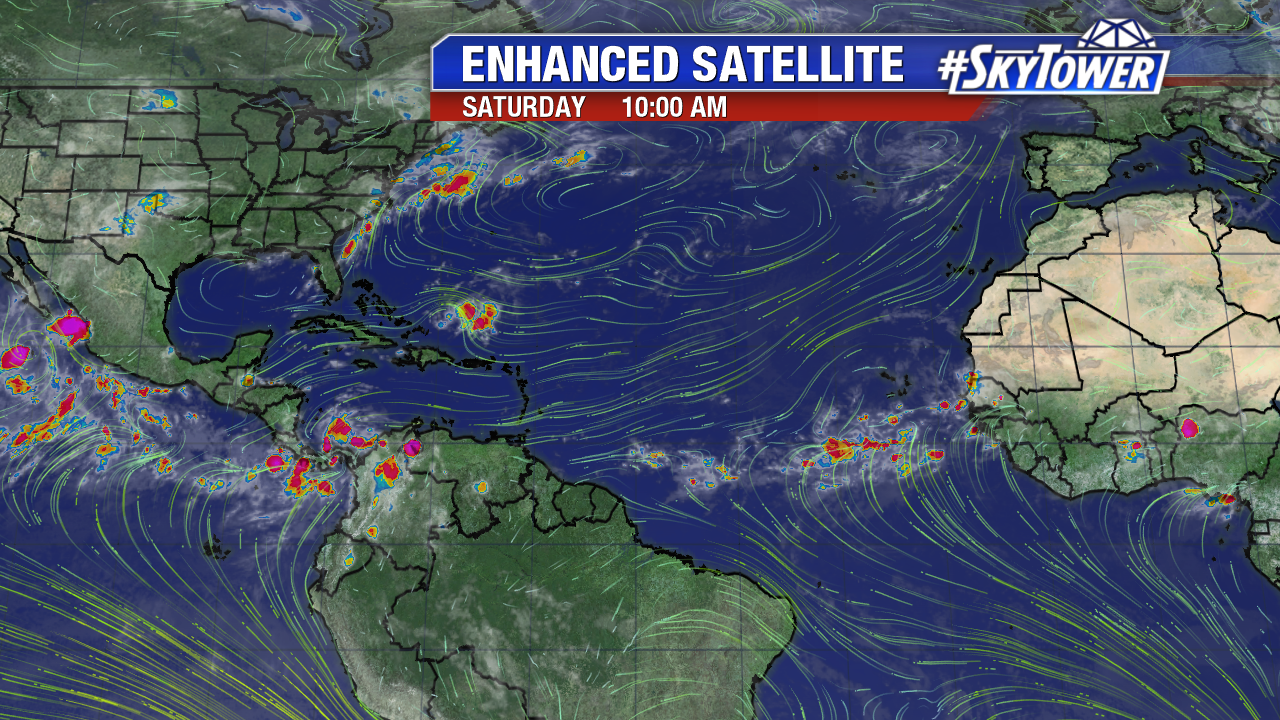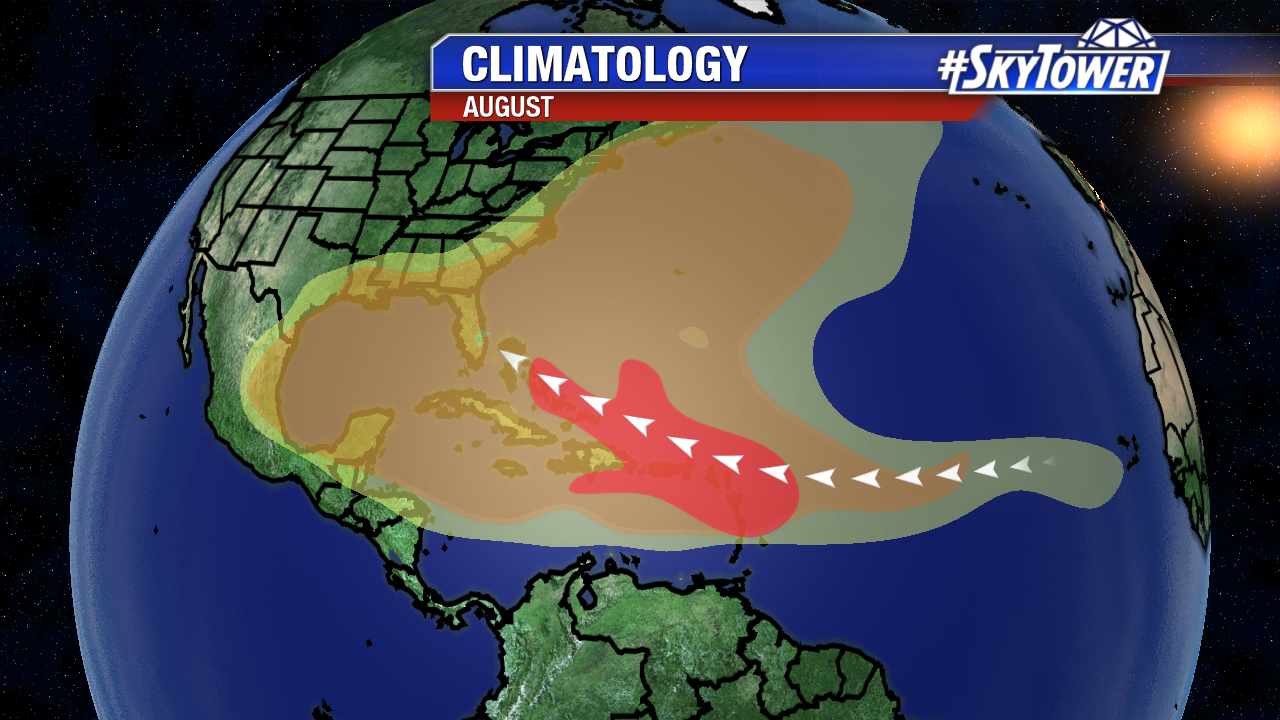 Some of the remnants of Franklin crossed over into the East Pacific Basin Friday and became Tropical Storm Jova. It will stay a minimal tropical storm and dissipate due to a combination of drier air and cooler waters in a few days.