At 5pm Wednesday afternoon, Franklin became the first hurricane of the 2017 Atlantic Hurricane Season. Sustained winds were at 75 mph and it was moving W at 12 mph. The system continues to thrive in a very favorable environment over the Bay of Campeche with very warm sea-surface temperatures, plenty of moisture, and only moderate wind shear. As a result, a little more strengthening is possible before landfall late tonight. This system doesn't pose any threat to the United States, but it will bring very heavy rainfall, as much as 15″, to the mountainous terrain of eastern Mexico over the next 48 hours.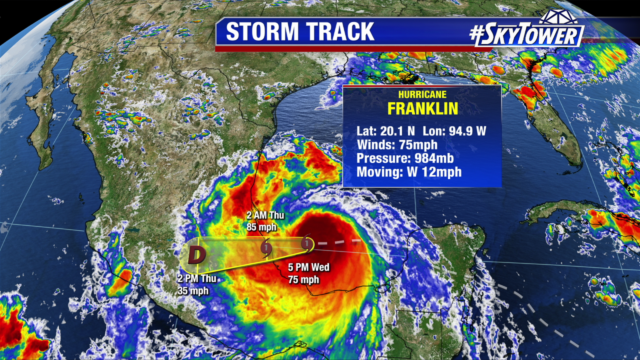 Meanwhile, about 350 miles east of the northern Lesser Antilles, Invest 99L continues to struggle to get organized thanks to strong mid-upper level winds and an abundance of dry air. That being said, conditions should become a little more favorable by this weekend as this system moves WNW.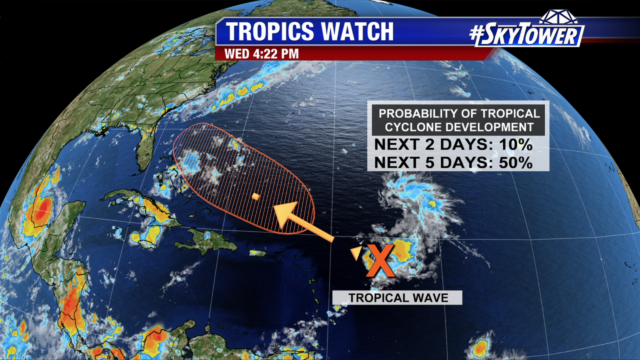 Even if 99L develops into Gert, steering flow over the western Atlantic and eastern U.S. should steer it north/northeast and keep it offshore. We'll continue to watch it closely.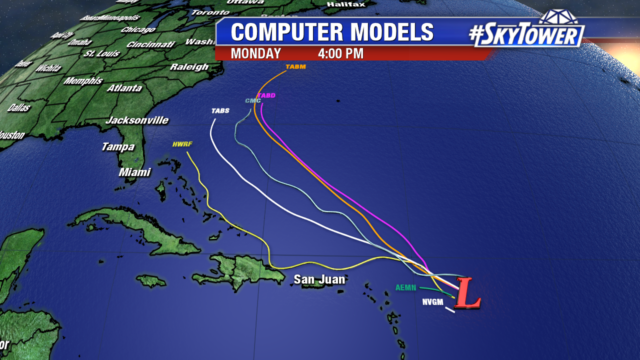 In other news, today NOAA released their final update for the 2017 Atlantic Hurricane Season Outlook – further increasing the amount of activity expected over the next few months. The 2017 season could end up being the most active since 2010, now with a 60% chance of an above-normal season.