Tropical Storm Franklin made landfall late Monday night on the east coast of the Yucatan Peninsula with 60 mph. As of 2 PM Tuesday max sustained winds are down to 40 mph. While it has weakened over land since then, deep moisture still fuels torrential rains. 4-8 inches of rainfall, with isolated amounts near a foot are possible through Wednesday. Franklin will recharge over the southern Gulf of Mexico Tuesday night and early Wednesday. It will get close to hurricane strength before wind shear ramps up. A second landfall is likely by early Thursday in mountainous east Mexico. Mudslides and flash flooding are possible in this region. Up to 15 inches of rain is possible through late work week. Below is the 11 AM official track from the National Hurricane Center.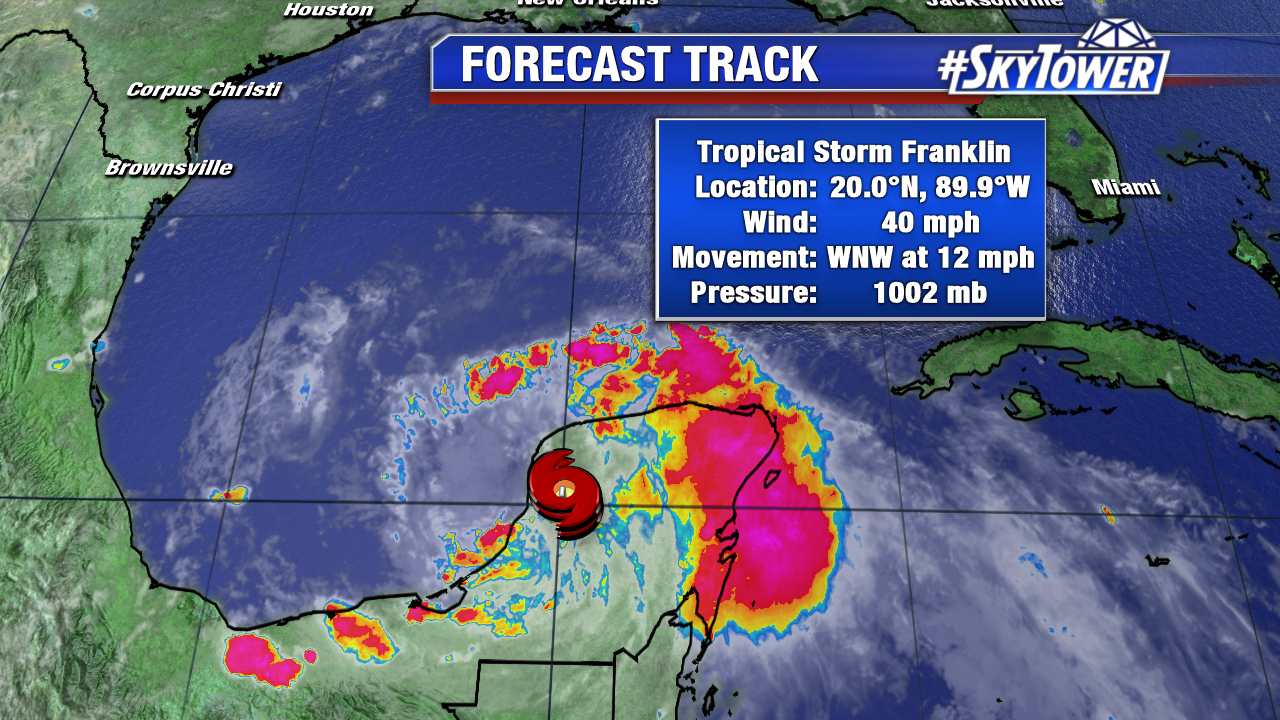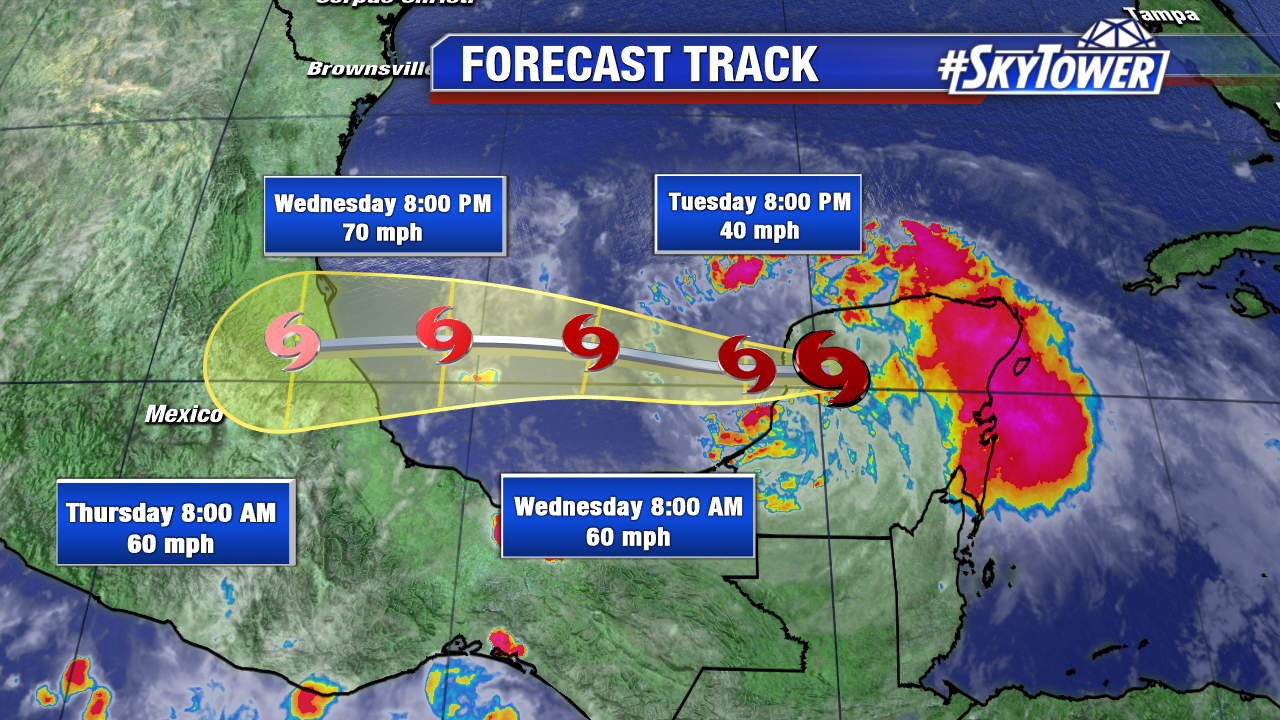 As mentioned the past few days, Invest 99L struggles east of the Lesser Antilles with dry air and increased upper level winds. Tropical cyclone development is highly unlikely over the next few days as the weak area of low pressure moves west-northwest at about 15 mph.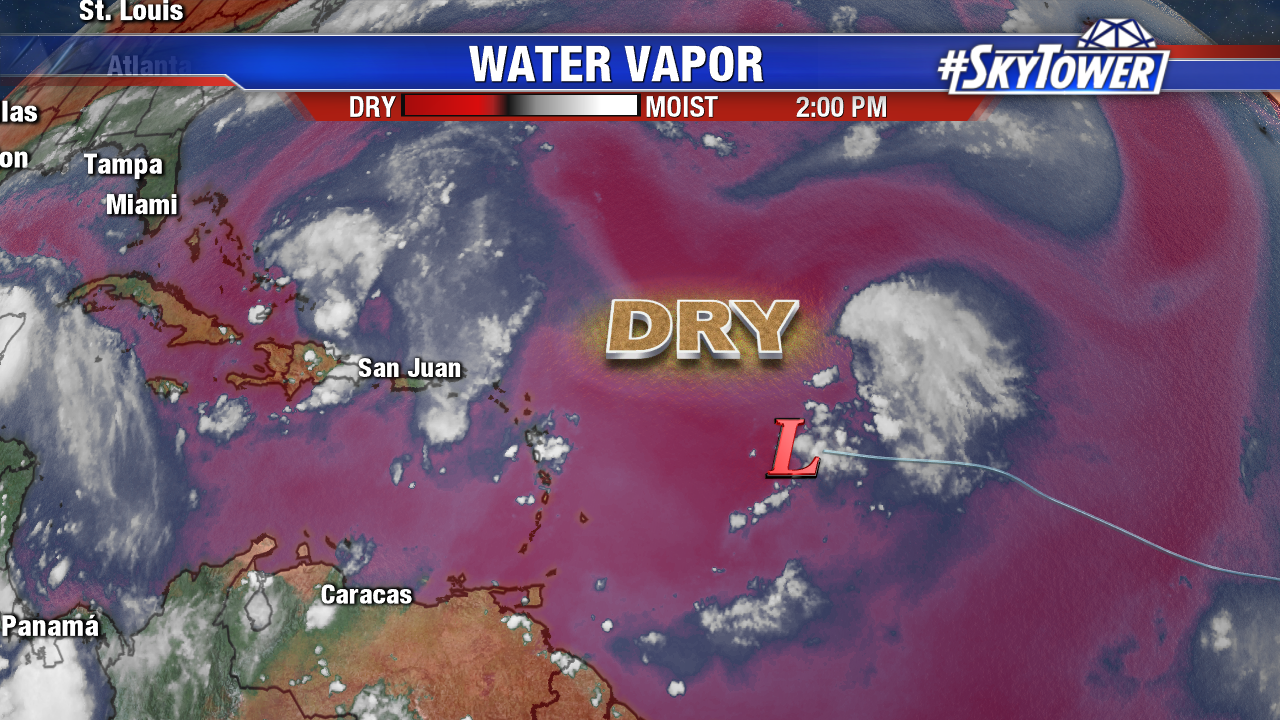 By Friday or the weekend the disturbance moves over the warm waters east of the Bahamas. The past 3 runs of the ECMWF suggest Gert will develop and strengthen during this time, possibly as a hurricane, by late in the weekend east of the Southeast U.S.. A developing trough could keep possible future Gert just off the East coast, but it's too early to say for sure. The CMC is also on board. Meanwhile the GFS. It's a wait and see situation late in the week.