There are two areas of interest Sunday in the Atlantic. Invest 90L south of Jamaica has organized some the past 24 hours. While convection blossoms early Sunday, moderate northwesterly shear displaces it on the eastern side of the tropical wave. Sunday's Hurricane Reconnaissance mission was rescheduled for Monday afternoon. During this time upper levels will favor further organization, and there is a high chance Invest 90L becomes a tropical depression/Tropical Storm Franklin over the next 5 days. It is moving west-northwest towards Belize and the Yucatan Peninsula Monday.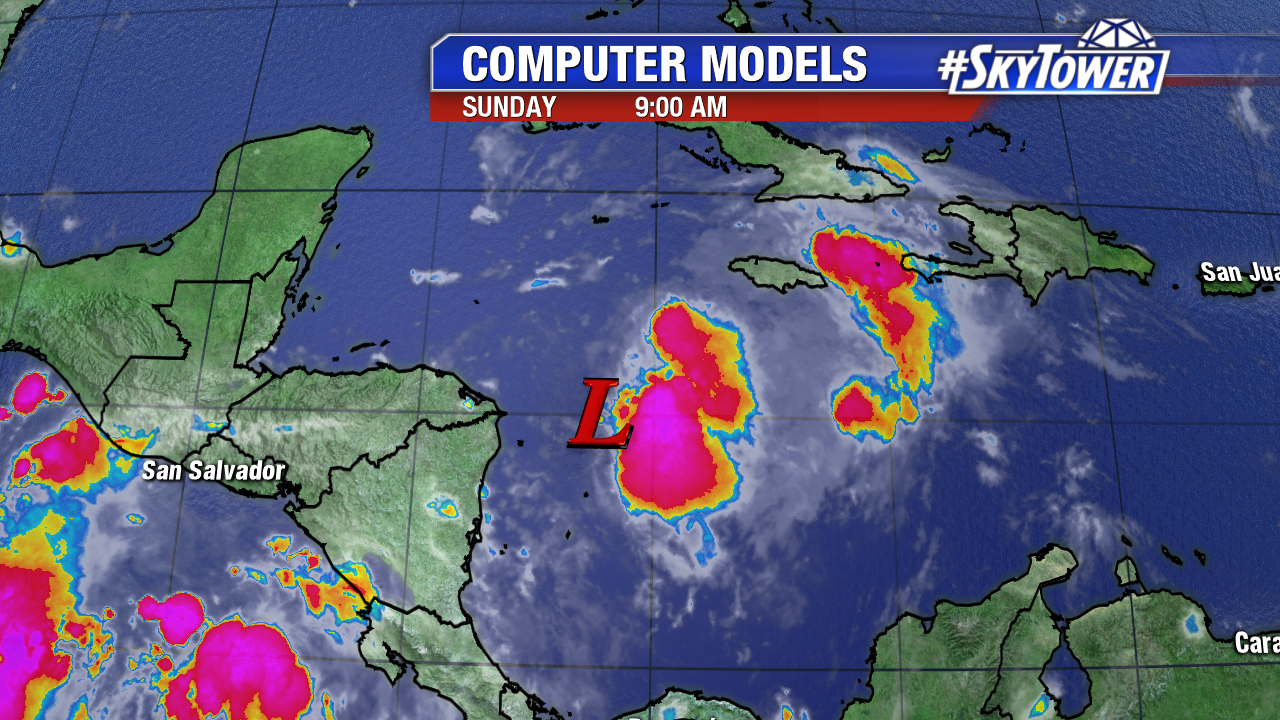 Beyond Monday/early Tuesday models are in line with a track into the Bay of Campeche. This area is known for its very warm waters. Tropical cyclones often strengthen rapidly here. Many models are on board with a Hurricane Franklin (GFS/ECMWF/HWRF) by Wednesday or Thursday moving onshore in mountainous East Mexico. Models have trended a bit further north, so interest in extreme southern Texas should keep a watchful eye.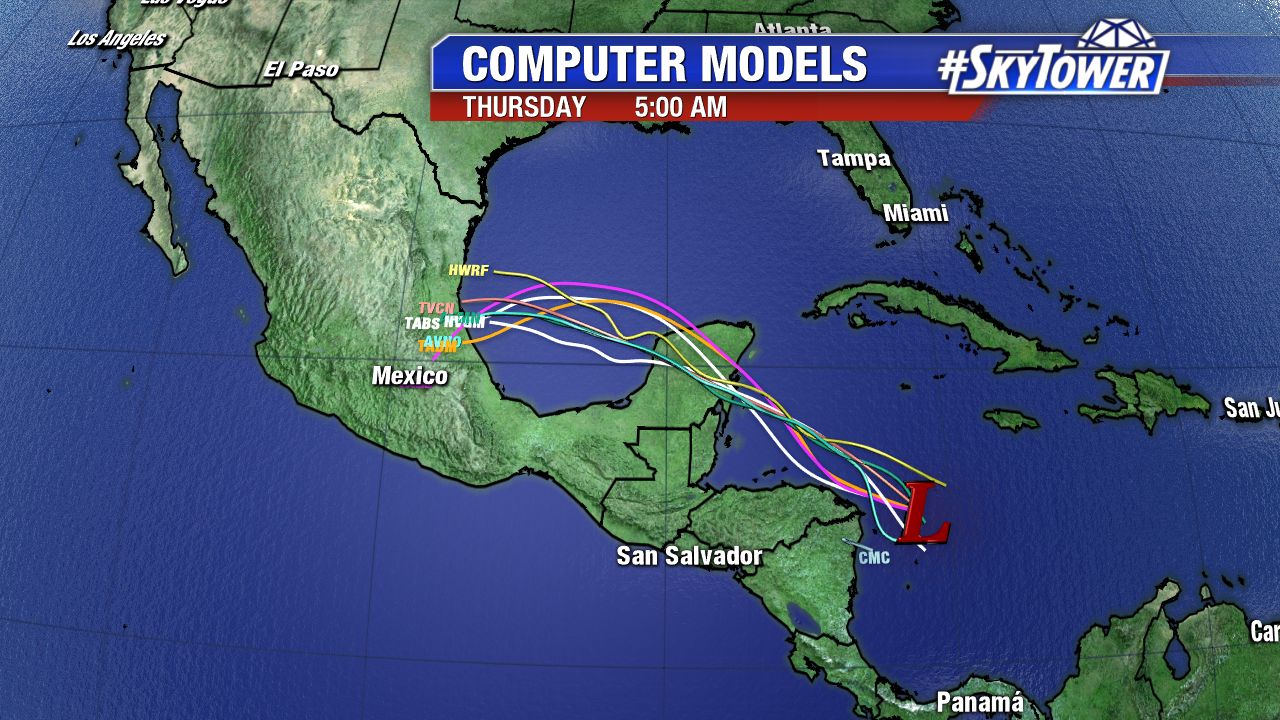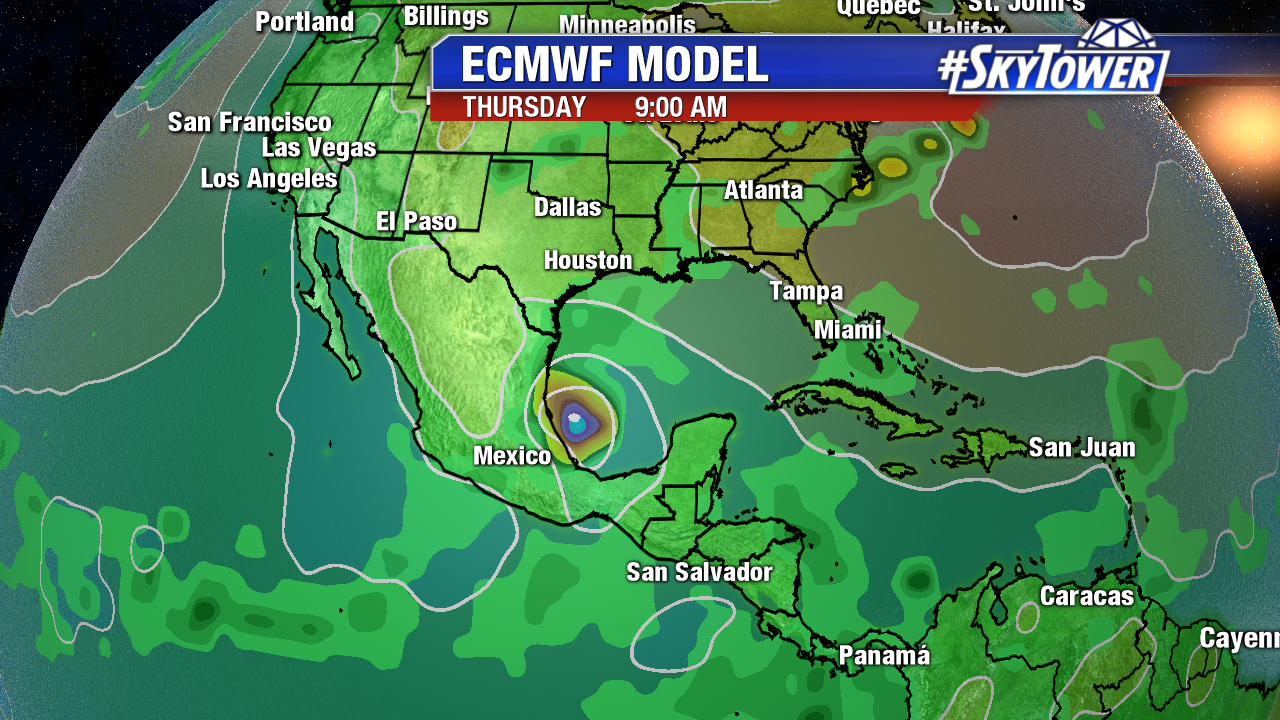 Invest 99L has not organized in the Atlantic. Some dry air in the mid levels of the atmosphere keeps convection disorganized early Sunday. The area of low pressure is elongated due to some marginally favorable upper level winds. Wind shear increases as Invest 99L moves west-northwest at 15 mph towards the Lesser Antilles. There is a medium chance it becomes a tropical depression over the next 5 days.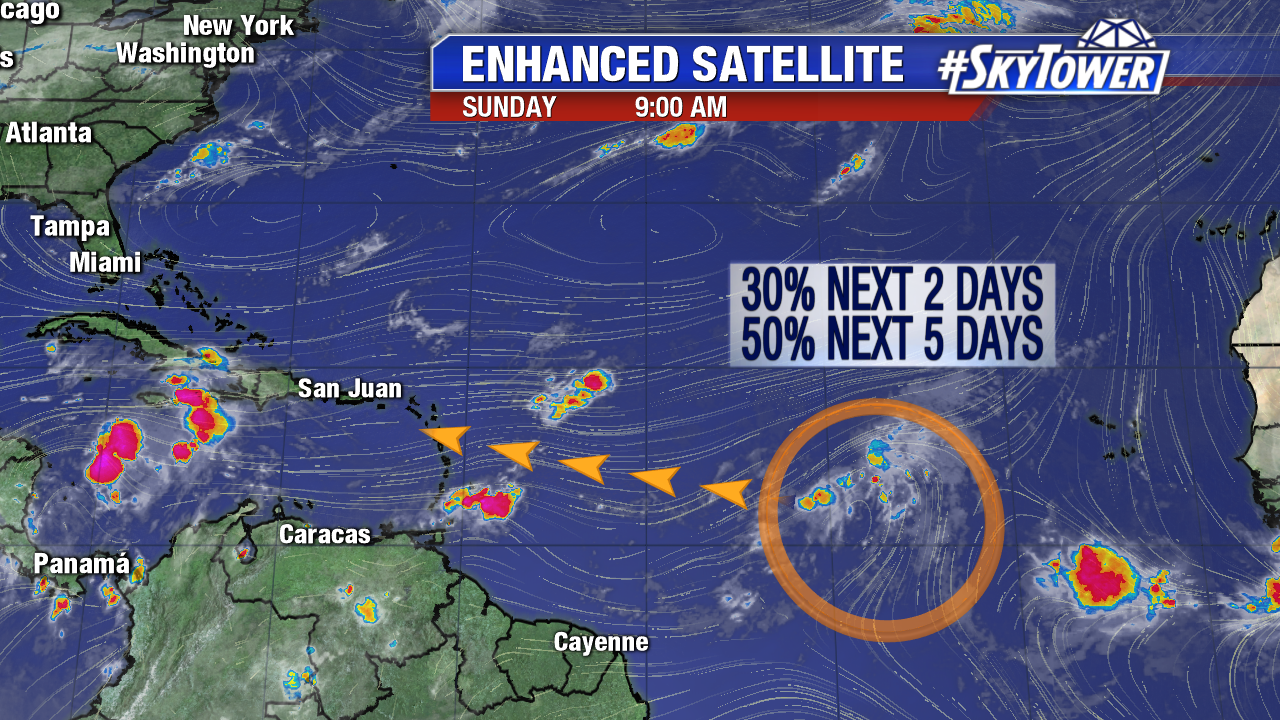 12Z computer models have really backed off on the intensity of Invest 99L. A few days ago some were anticipating a hurricane in the long run. More models are trending towards a west-northwest path north of the eastern Caribbean.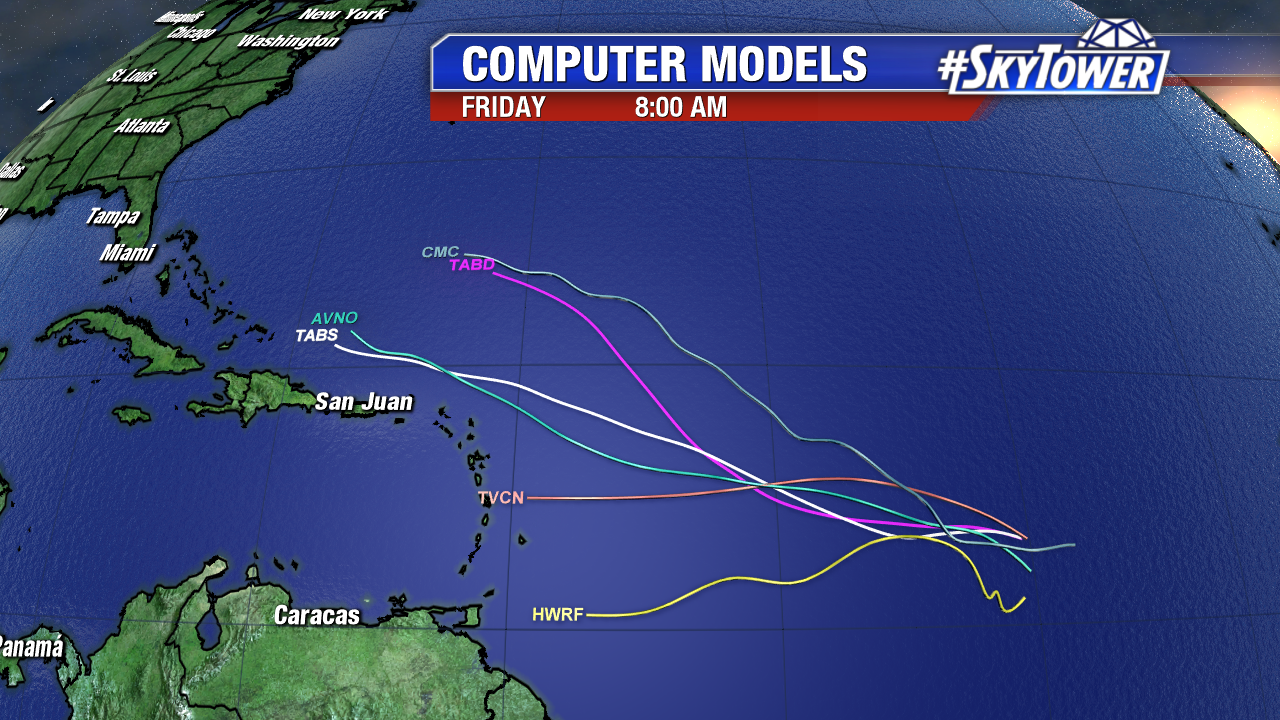 Even if Invest 99L does not become a tropical depression/named storm over the next 5 days it will still be monitored late in the week. Water temperatures are plenty warm for tropical cyclone intensification in the Eastern Caribbean and near the Bahamas.