The Atlantic Basin is active Saturday. Invest 90L in the Caribbean and Invest 99L in the Atlantic are worth keeping an eye on in the days ahead. Invest 90L is a little more organized early Saturday. Scattered convection trying to consolidate under lighter upper level winds circled in orange. It has a medium chance of development the next 5 days, especially if it survives the track across Central America/the Yucatan and enters the Bay of Campeche Tuesday or Wednesday.  This is a hot spot for tropical cyclone development this time of year. Meanwhile Invest 99L southwest of Cabo Verde Islands still battles some dry African air and is disorganized. The likelihood is still high a depression forms over the next 5 days. It moves northwest at 15 mph and approaches the Lesser Antilles mid work-week. The next named storms are Franklin and Gert.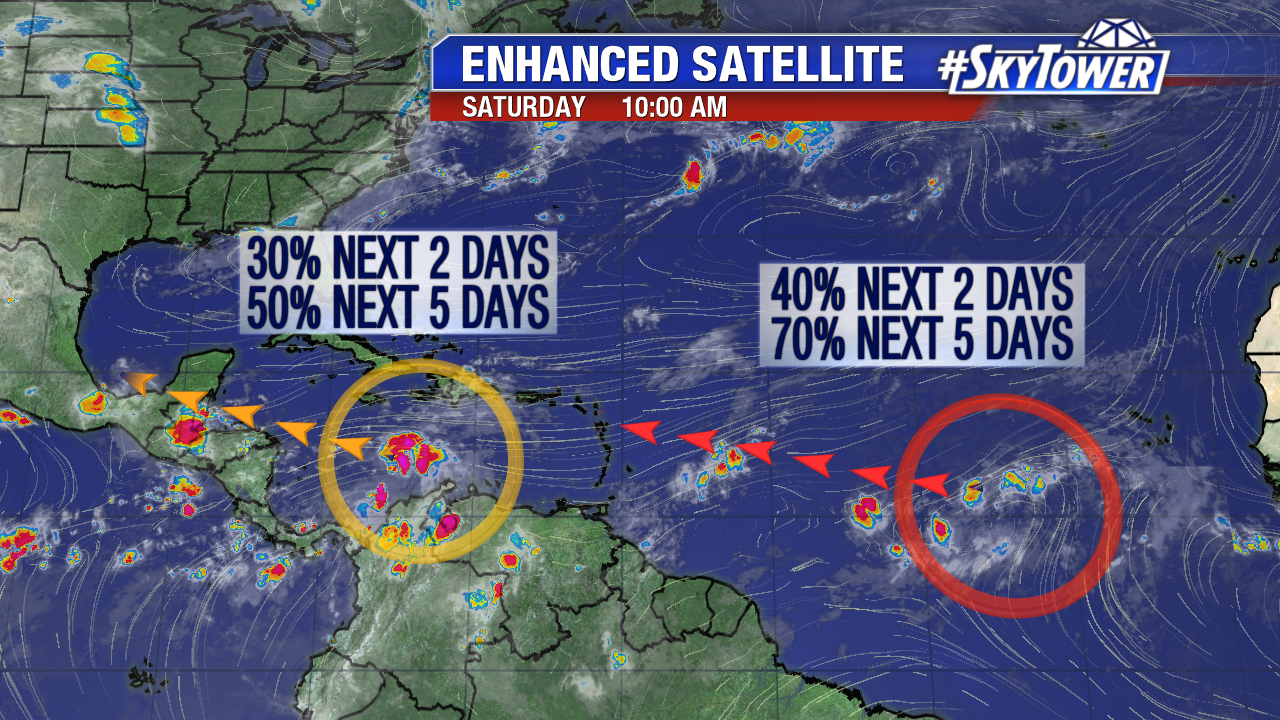 As is always the case with a disorganized, developing tropical disturbance there are some model discrepancies with the forecast track and intensity. The Bermuda High guides Invest 99L on a  general west-northwest track towards the Caribbean over the couple of days. The European model is not impressed at all with Invest 99L and does not develop a tropical depression. The GFS is trending weaker too, but shows some development in the days ahead. A weaker system would tend to head more westerly towards the Caribbean while a stronger system would head more northerly. It is way too early to speculate possible U.S. impacts, if at all.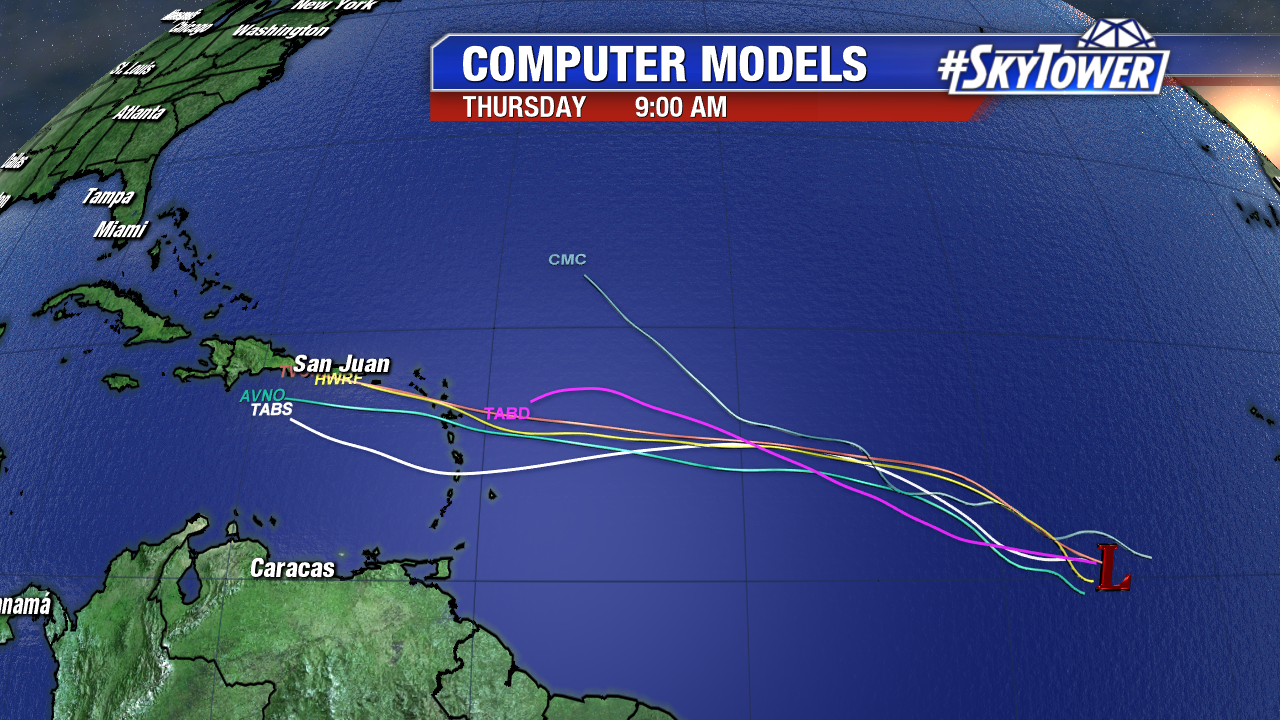 If Invest 99L survives the track into the Eastern Caribbean/interaction with some of the islands we need to keep an eye on it.  Water temperatures are in the mid to upper 80s. Some areas are running 0.5°C-2°C above average, especially in the western Caribbean. Also of note is an incredibly warm Bay of Campeche where Invest 90L may head.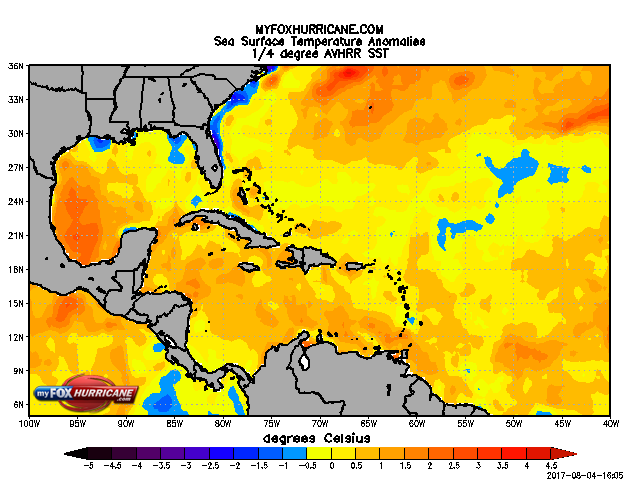 Upper level winds favor further organization of Invest 90L as it moves west-northwest at 10-15 mph. If some of the energy holds together and spills in the southern Gulf of Mexico mid to late work week it could rapidly intensify.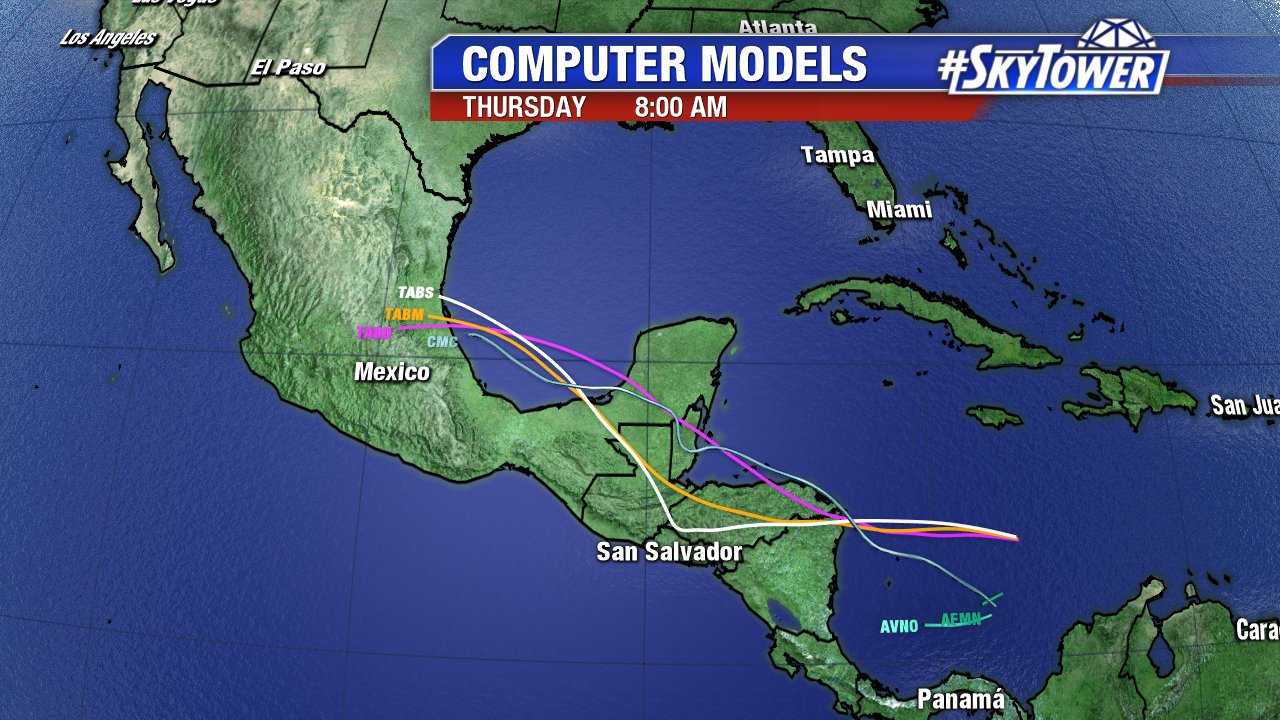 The ECMWF wind shear model shows favorable upper level winds over a very warm Bay of Campeche next Thursday morning. The Euro still suggests a strengthening named storm late work week. The 0Z brings a strong tropical storm into mountainous East Mexico Thursday. (either Franklin or Gert). The GFS also spins up a low, albeit weaker, in the southern Gulf Wednesday. It also suggests a track into East Mexico.