Emily barely hangs on as a Tropical Depression Tuesday over the warm western Atlantic. The sheared disturbance combats drier air aloft and will stay disorganized as it heads northeast and out to sea. Wind shear near a stalled frontal boundary will take a toll on Emily and it will lose tropical characteristics mid week, if not sooner. It is no threat to land in the days ahead.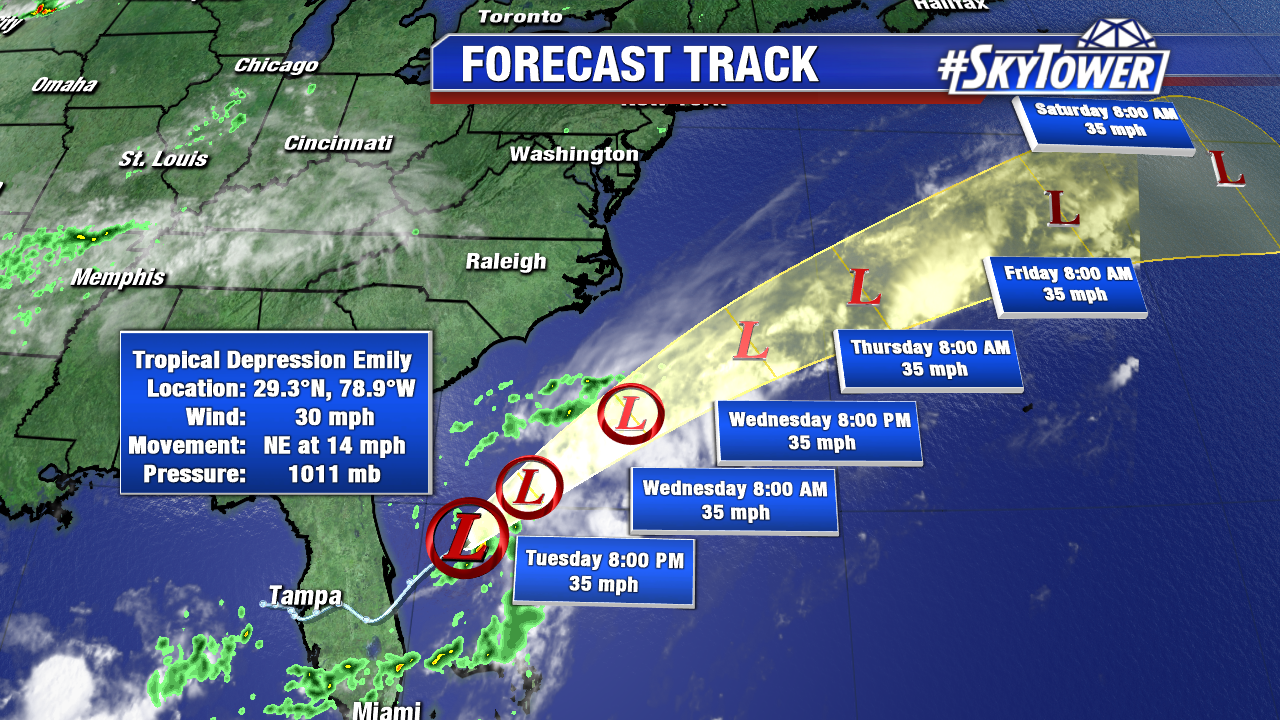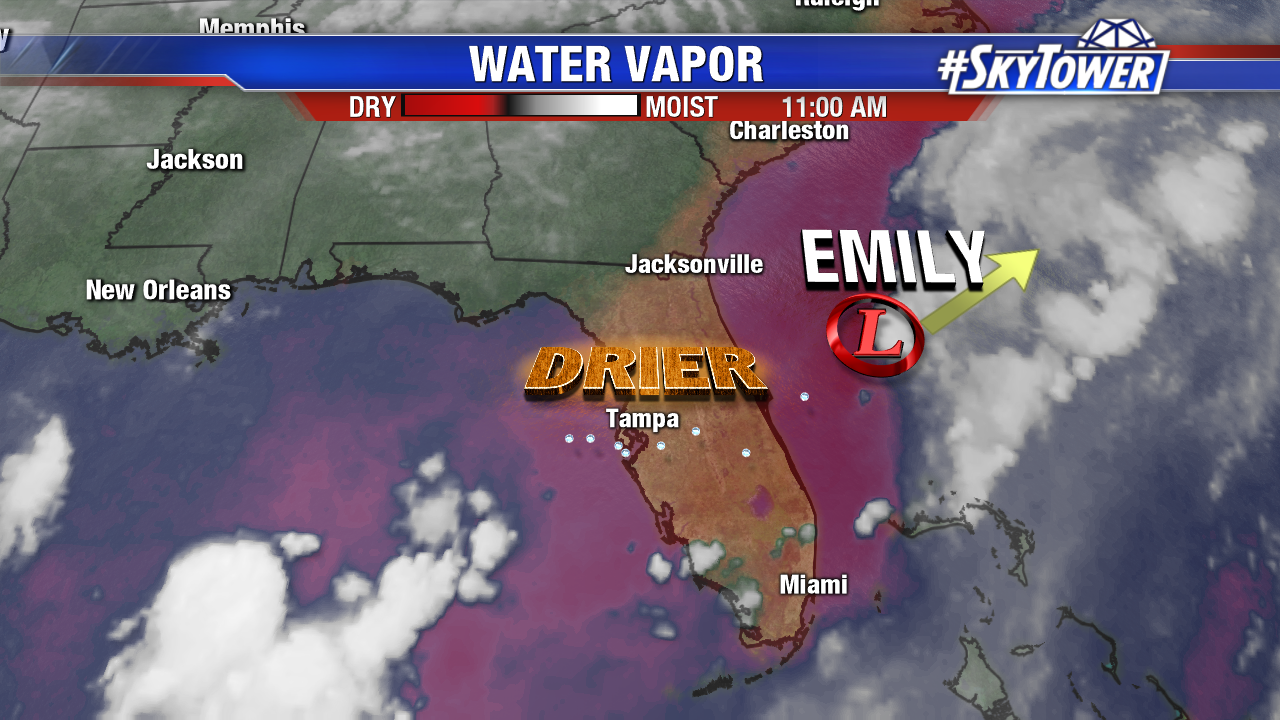 As we saw with Emily, any areas of convection sitting over Gulf of Mexico temperatures in the mid to upper 80s are always worth keeping an eye on. An area of disturbed weather has flared up early Tuesday over the central Gulf of Mexico. While there are no signs of tropical development, we will monitor this feature. An old frontal boundary across the north central Gulf could guide these showers and storms toward Florida in the days ahead.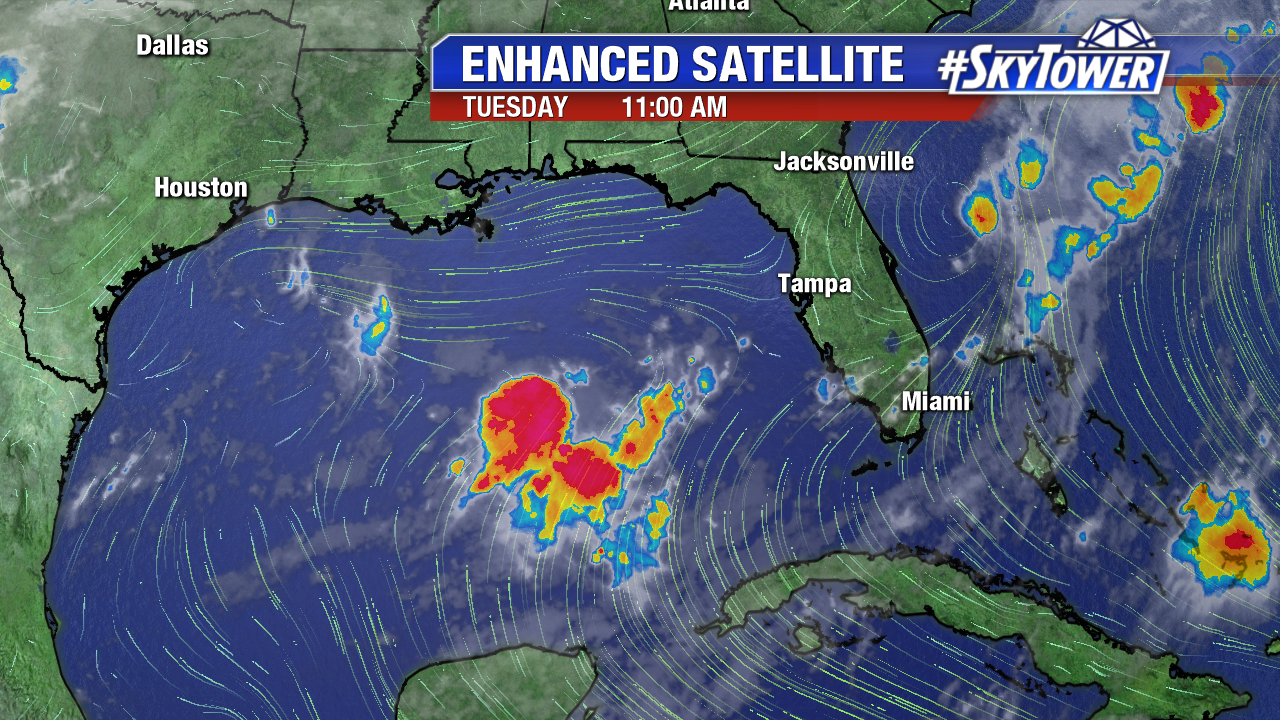 Tuesday is the start of the third month of the Atlantic hurricane season. On average, the first hurricane in the Atlantic forms on August 10th. It is a month where tropical wave activity ramps up off the coast of Africa and moistens the Main Development Region between the Caribbean and Africa. The Gulf of Mexico, Caribbean, western Atlantic and central and eastern Atlantic are all fair game for tropical cyclone development. While on average only 8% of named storms form during July, 27% of named storms form in August.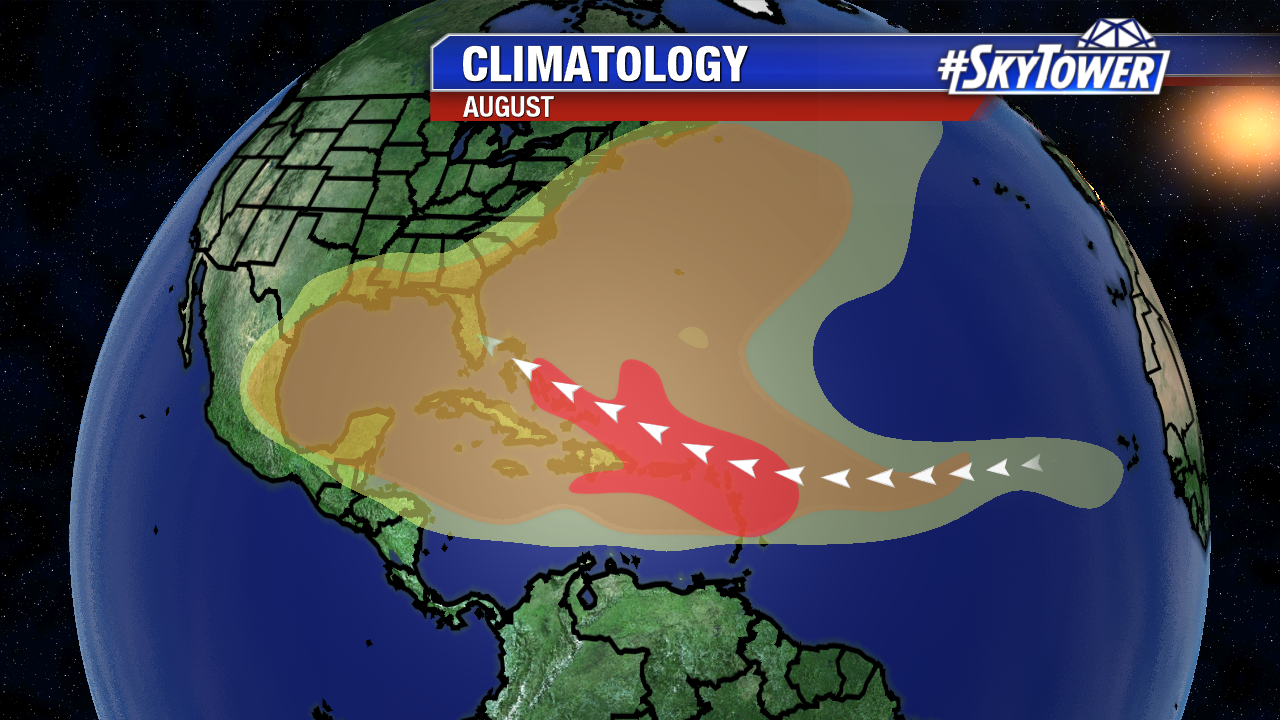 We're watching a few disorganized tropical waves in the south central Atlantic Tuesday. They are all situated just south of the most extensive dry Saharan air and are headed westward. Some gradual development of the tropical wave circled in white is possible over the next day or two.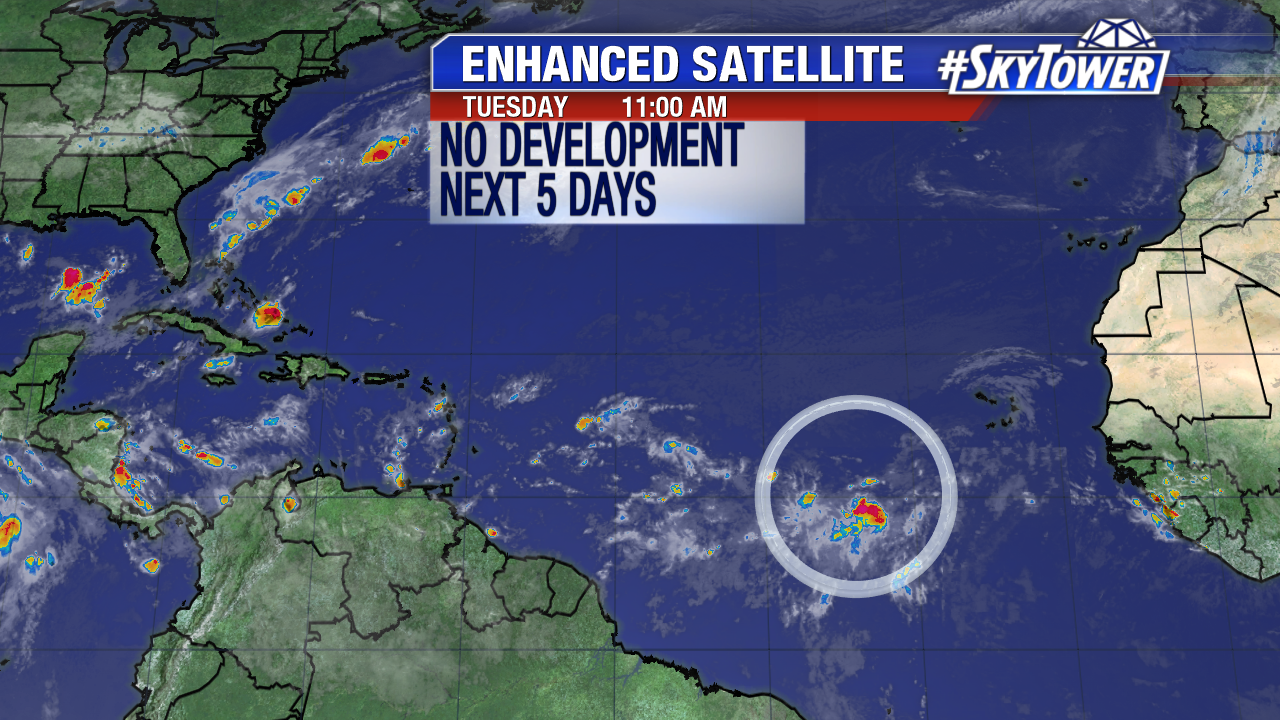 Long-range computer models have been back and forth the past 2 days . A tropical wave in the next week/week and a half could strengthen as it approach the Caribbean. Below is the 0Z Euro for next Thursday. It shows a healthy tropical wave southwest of the Cabo Verde Islands. The latest GFS shows a disturbance enters the Caribbean mid-week next week and eventually dissipates. The bottom line is we are entering the time in hurricane season to be tropical weather aware, especially as storms enter the Caribbean.