Tropical Storm Emily made landfall on Anna Maria Island at 10:45 AM Monday morning with 45 mph winds. Strong rotation northeast of the center was spotted near the Sunshine Skyway Bridge during the time, which prompted a Tornado Warning for Manatee county, including Bradenton.  As Emily moves further east away from the Gulf, it will weaken further Monday afternoon and evening.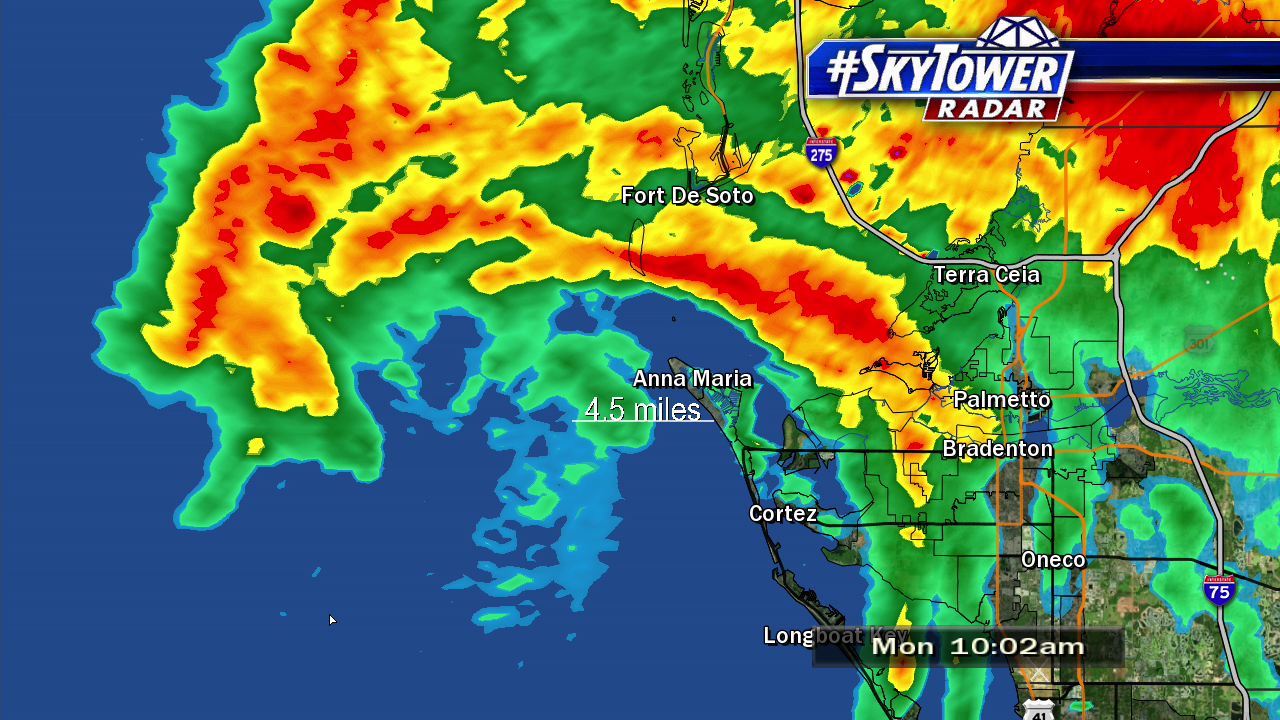 Emily drenched the I-4 corridor southward early Monday.  As of midday Valrico in eastern Hillsborough county saw over 8 inches of rain. St Pete had almost 6″ of rain and Bradenton had nearly 5″.The hardest hit areas were eastern Hillsborough, southern Pinellas, coastal Manatee and coastal Sarasota county. Wrap around moisture will fuel additional downpours through Monday evening as Emily moves east across the area. A Flood Watch is in effect until 8 PM for Hilllsborough, Pinellas, Manatee, Sarasota, Hardee, Desoto and Highlands county. Some rainfall totals may surpass 6″ through Monday evening.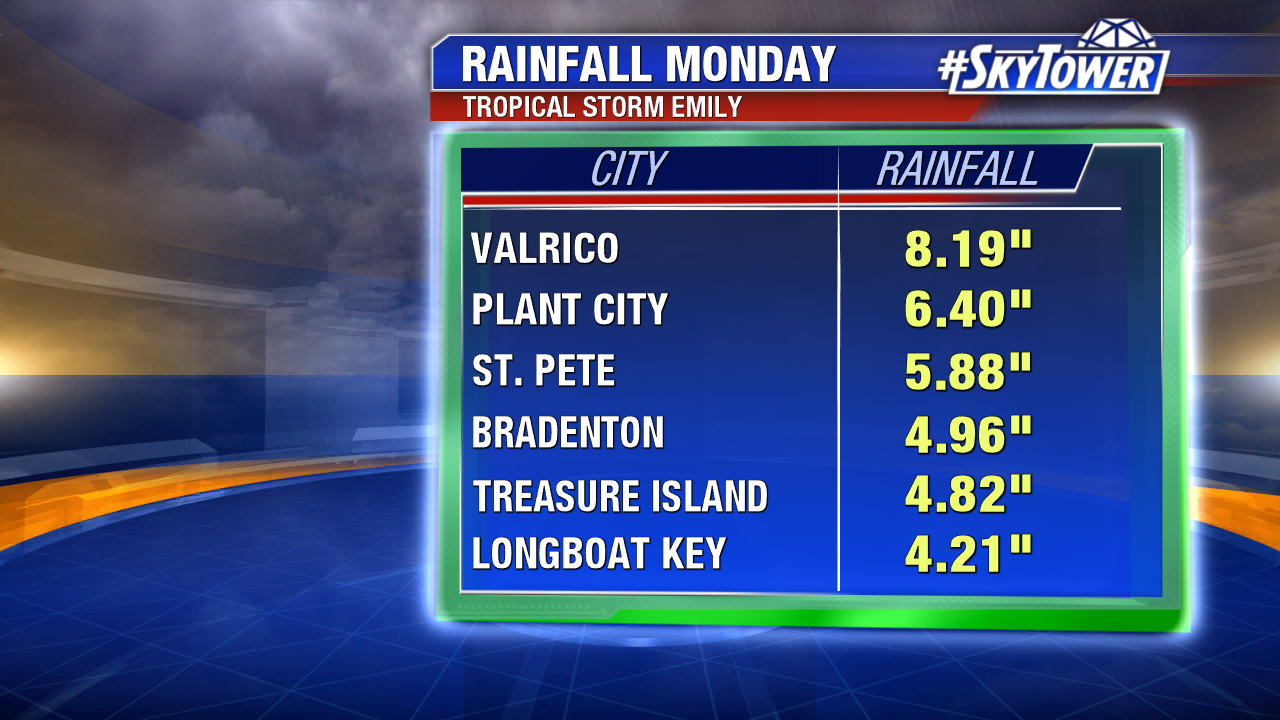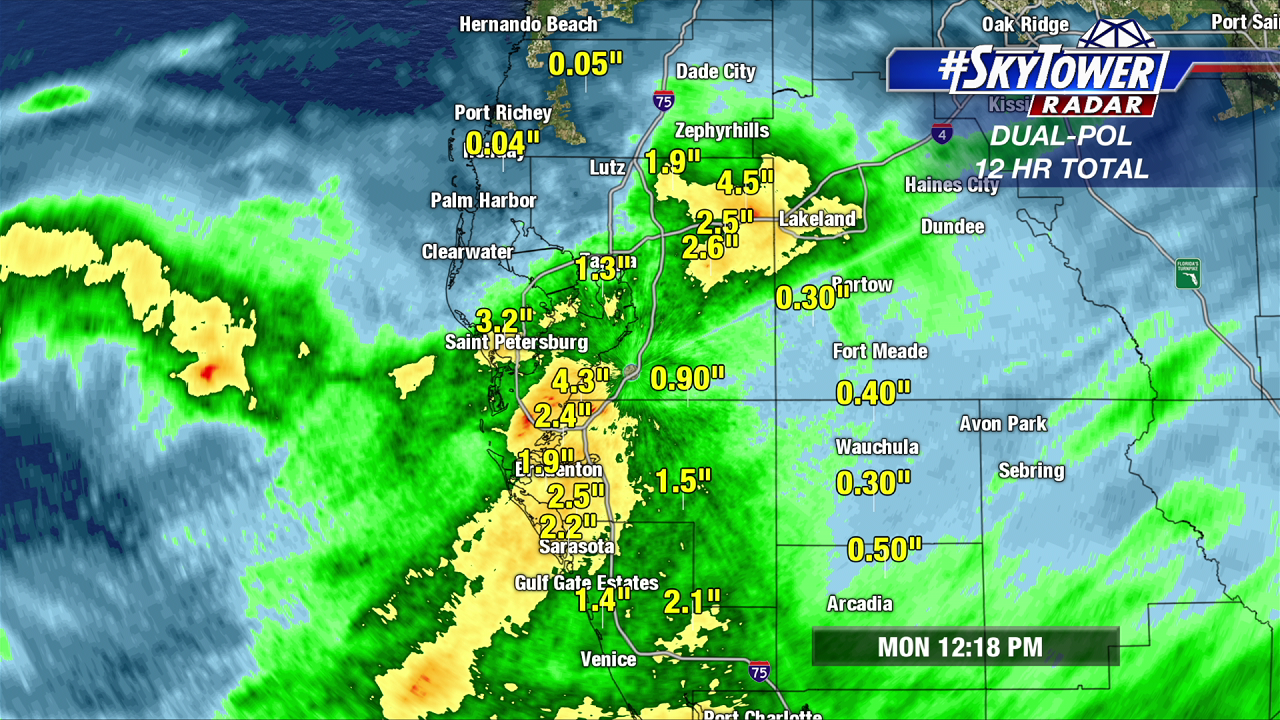 The strongest winds were felt northeast and east of the center of circulation late Monday morning into midday. A wind gust of 57 mph was record at the fishing pier near the Sunshine Skyway Bridge. The Bradenton and Sarasota areas saw gusts near 50 mph, while further north in Tampa wind gusts were less than 20 mph. Wind gusts 30 mph+ are possible through Monday evening as Emily weakens over land and emerges back in the Atlantic early Tuesday.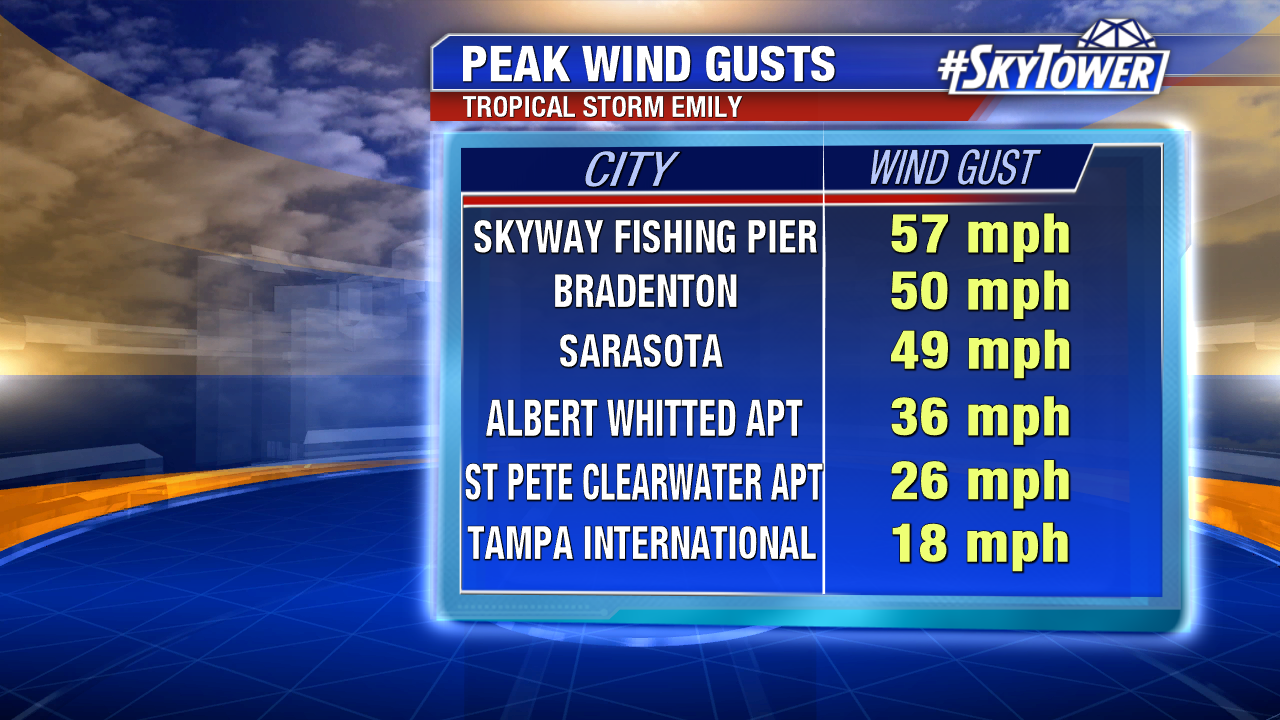 The 11 AM advisory from the National Hurricane Center shows Emily weakening to a tropical depression Monday evening.  It will re-strengthening to a tropical storm and accelerate northeast along a stalled frontal boundary over the warm Gulf Stream waters of the western Atlantic. Wrap around moisture and lingering tropical moisture will fuel scattered tropical downpours in Central Florida Tuesday and Wednesday.