Anytime an area low pressure sits over the Gulf of Mexico during the summertime tropical cyclone development can never be ruled out. Despite marginally favorable wind shear, the area of low pressure thrived off of the warm eastern Gulf waters and gained tropical characteristics early Monday. Tropical Depression 6 was quickly upgraded to Tropical Storm Emily at 8 AM. As of 8 AM max sustained winds are at 45 mph. Emily moves east at 8 mph. Tropical storm force winds extend out up to 60 miles for the center. As of 8:45 AM the center is less than 25 miles from the Sunshine Skyway Bridge. Tropical Storm Emily will cut across Central Florida Monday. Training/flooding is likely is spots, especially for Tampa Bay South near the coast. Winds 30-40 mph+ are possible in the strongest squalls. A Tropical Storm Warning is in effect for the Anclote River southward to Bonita Beach. Emily will weaken to a depression and move into the Atlantic early Tuesday.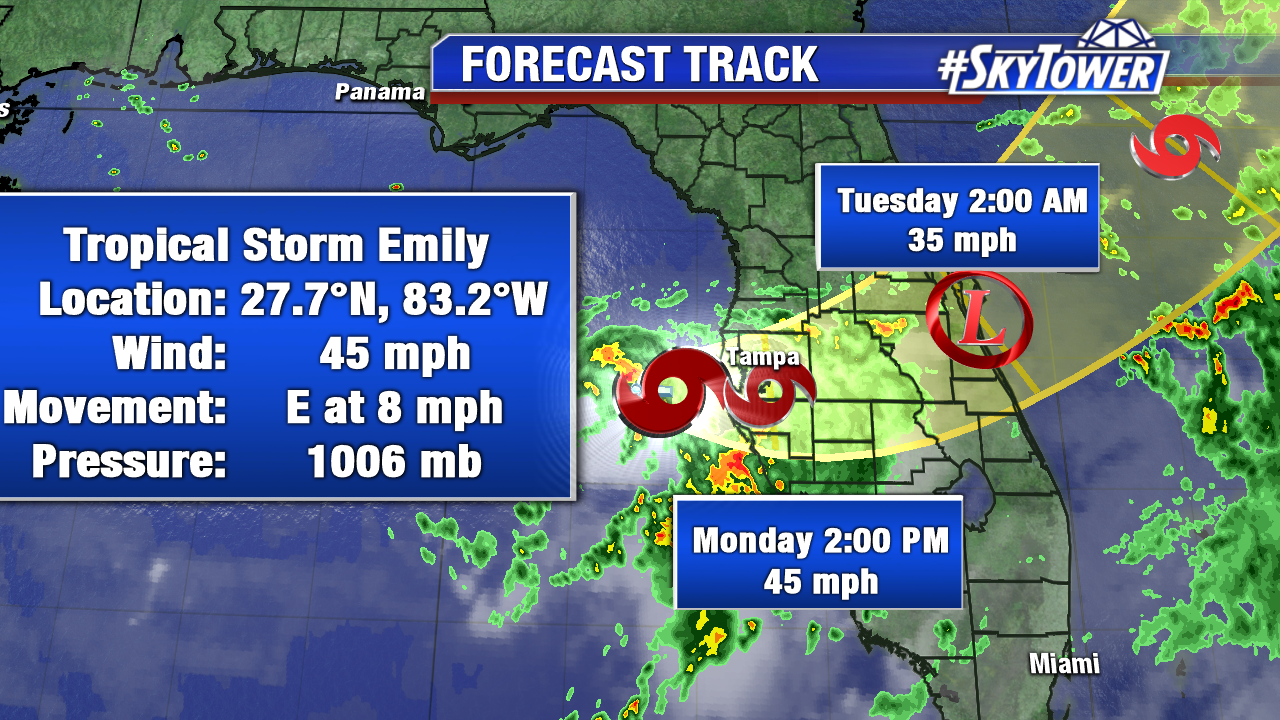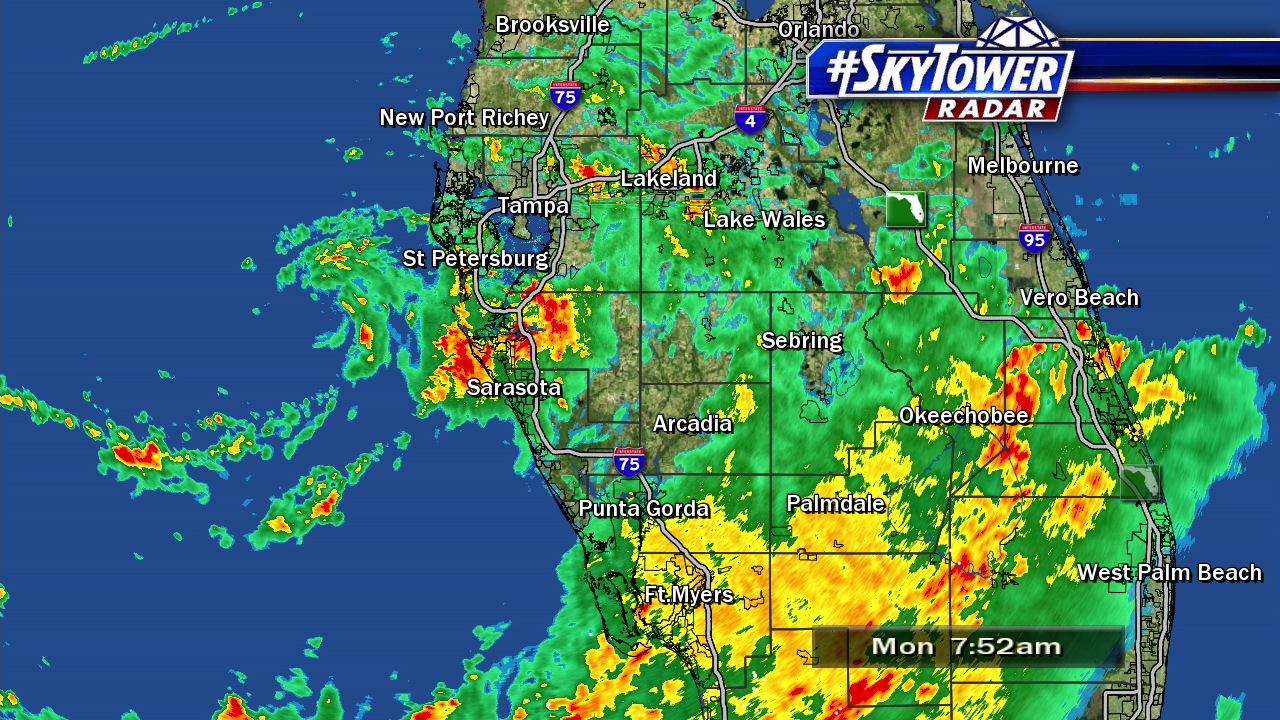 Heavy rain/the potential for flooding is the primary threat from Tropical Storm Emily. A Flood Watch is in effect for Hillsborough, Pinellas, Manatee, Sarasota, Hardee, Desoto and Highlands county until 8 PM Monday. 3-6″ of rain are likely. Some coastal areas will pick up well over 6 inches of rain Monday.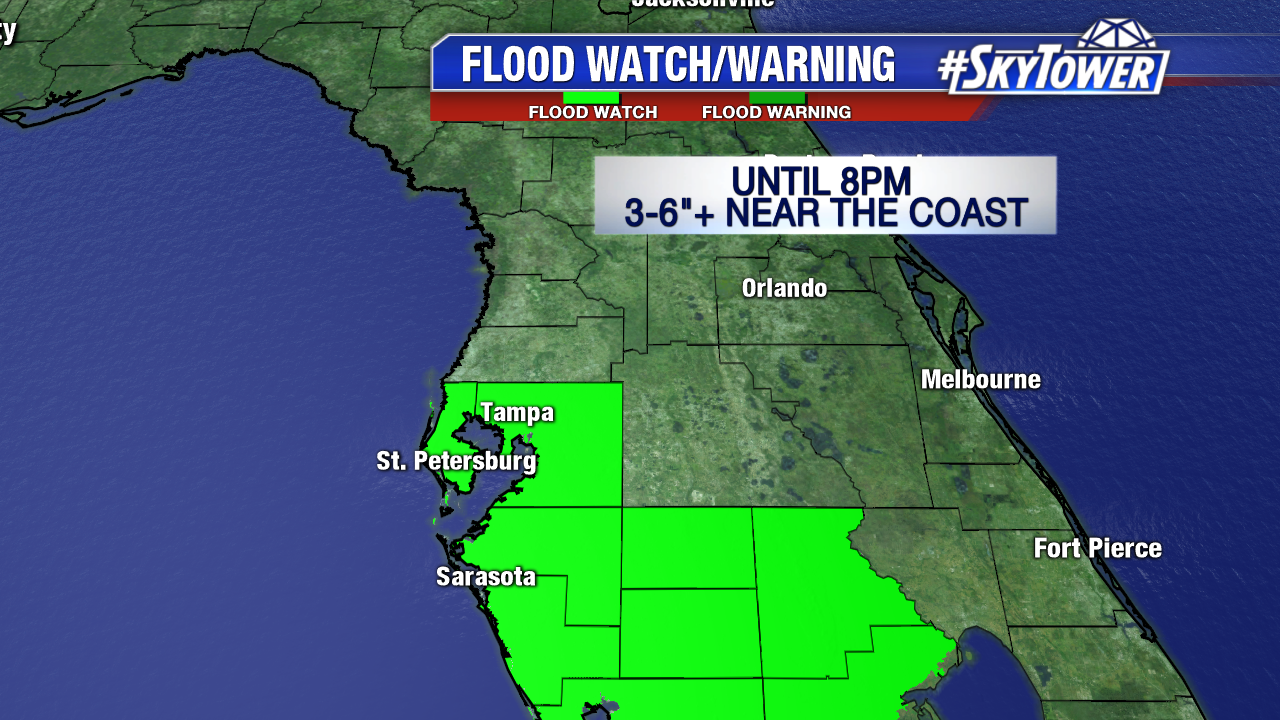 At times it will be gusty, especially for Tampa Bay South Monday morning and afternoon. Wind gusts will be much lower than they are in a severe thunderstorm in the summertime. Gusts up 30-40 mph+ are possible through Monday afternoon. The strongest wind field is limited to an area around the center.