Satellite imagery today has shown a very well developed and dangerous hurricane. Even before the Hurricane Hunter arrived inside the storm earlier today we knew this hurricane had undergone rapid intensification, it was just a matter of just how much had it grown by.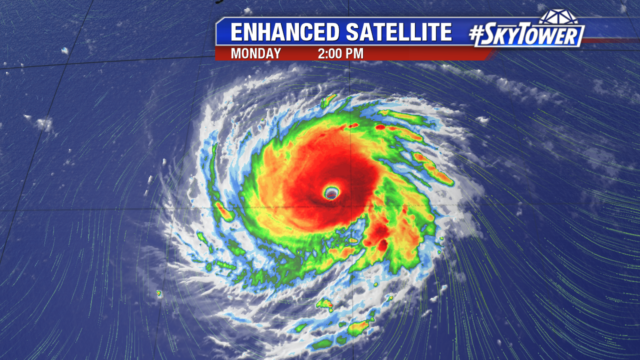 The Hurricane Hunter aircraft left this morning from Bermuda and flew south into Hurricane Florence. What they found was a major hurricane with winds up to 130mph sustained and a pressure that had fallen significantly from their previous flight on Sunday. The plane made two passes through the storm. On their first pass they recorded a central pressure at 947mb. On their second pass through the center they recorded an even lower pressure at 943mb which indicates the storm is continuing to strengthen.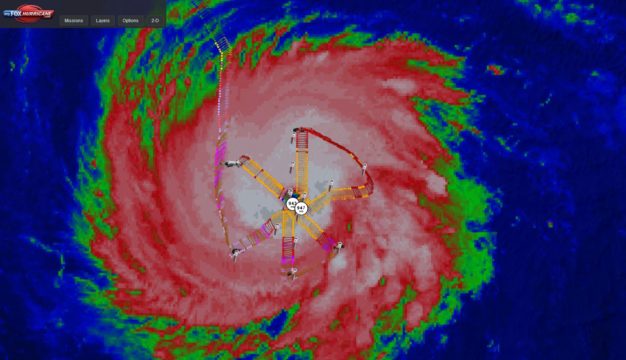 Water temperatures will continue to support more intensification over the coming days as SST temperatures are approaching 85° F.  Wind shear will remain light over the system as well giving a very favorable environment to support a major hurricane.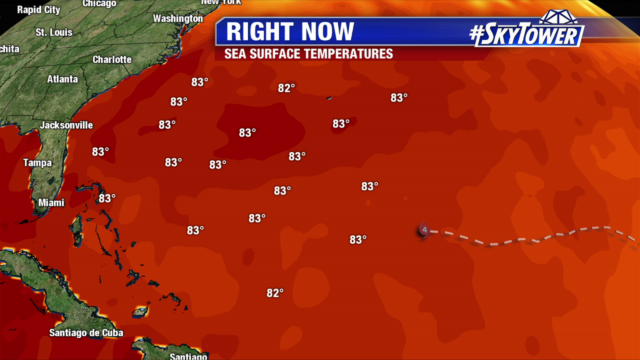 Models have been showing more consistency from run to run but there still remains some differences between some of the major models. The ECMWF ensemble members continues to zero in with a landfall along the Carolina coastline with only a handful of ensemble runs going either north or south of the Carolina coast. There is growing indication also that once this storm makes landfall that steering currents will weaken and this storm could linger for days causing devastating flooding.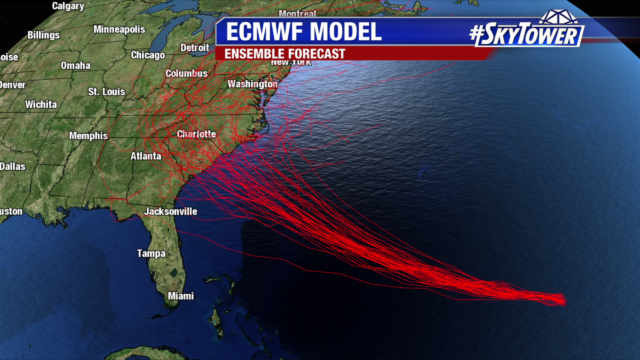 For the short term the strong ridge that has formed in the northwest Atlantic will remain in place keeping Florence on a westerly track with a gradual turn NW as it nears the western edge of the ridge. With the warm waters and low wind shear Florence should be able to maintain its major hurricane status with fluctuations in wind speeds mainly due to eyewall replacement cycles that it will begin to experience over the next couple of days.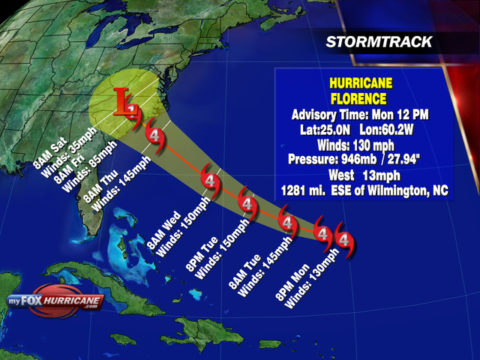 The tropics continue to show more activity with Hurricane Isaac heading in the direction of the Leeward Islands. Once it reaches the Caribbean the wind shear will increase and most model guidance suggest a steady decrease in intensity there after.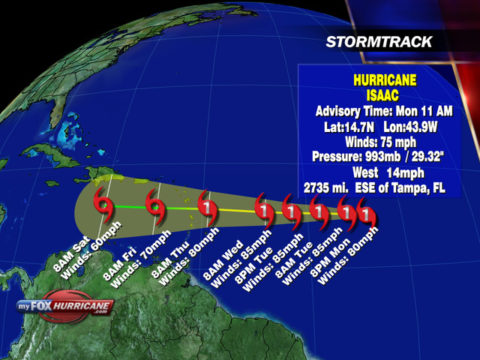 Further out into the Atlantic we have Helene which is should be of no concern to anyone as it turns and heads north over the open waters of the Atlantic.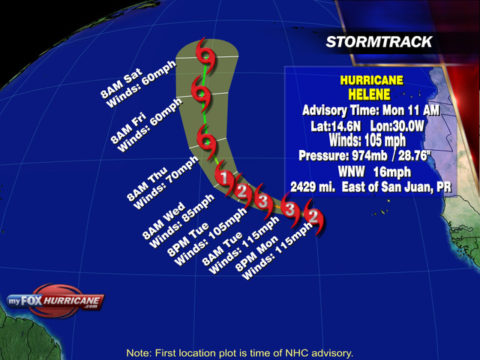 Today Invest 95L was designated in the western Caribbean. NHC is putting a 50% chance development on this area over the next 5 days. This disturbance will continue moving westward toward Texas by the weekend.