Hurricane Matthew made its closest pass to Cape Canaveral at 6 AM Friday morning. While the center stayed 25 miles offshore the outer eyewall lashed Brevard and Volusia counties with hurricane force winds for several hours. A few miles made all of the difference with Matthew, and as of 8 am Friday morning, the center has stayed offshore. This was in line with the latest National Hurricane Center forecast and the 18Z, 0Z, and 06Z computer models. Heavy rain and damaging winds will lift northward into northeast Florida late Friday. Matthew went through an eye wall replacement cycle overnight and it continues early Friday. As of 8 AM Matthew is a category 3 hurricane with 120 mph winds. Major hurricane Matthew moves NNW at 14 mph and pressure has risen to 944 mb.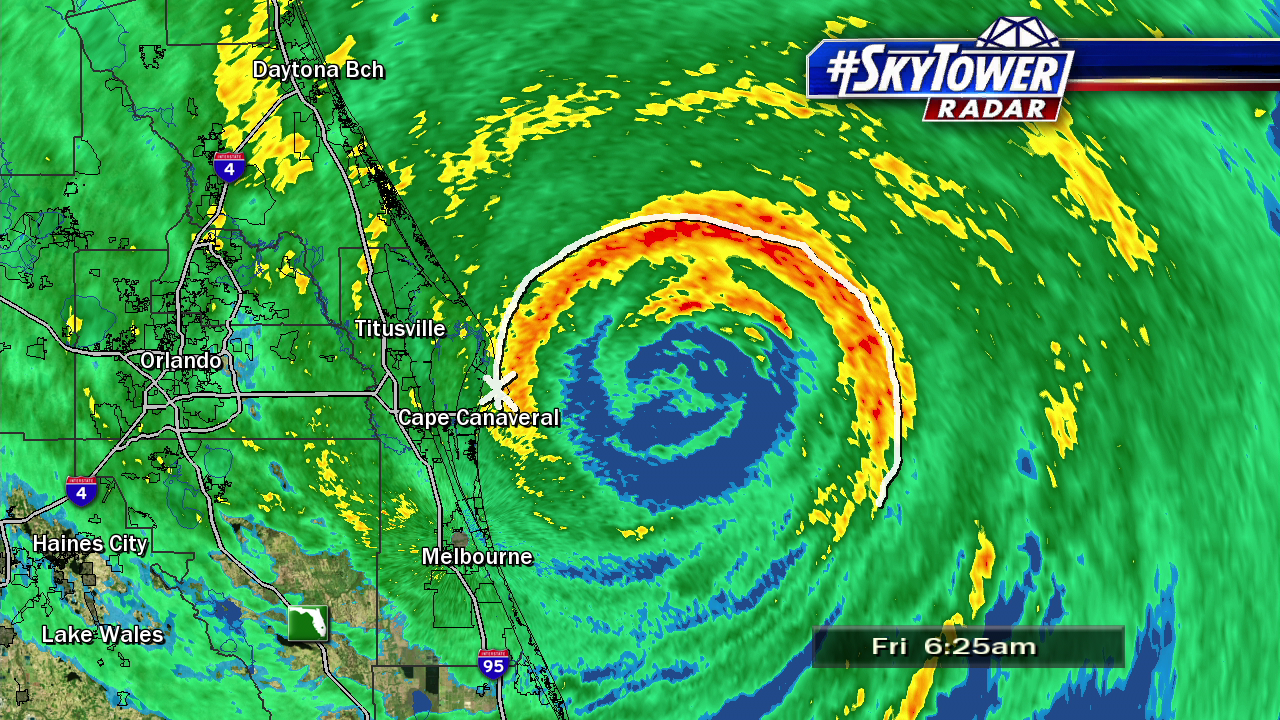 As of 8 AM here are peak wind gusts in east central Florida. Multiple wind gusts of 100 mph+ were recorded at the top of the Cape Canaveral tower. Keep in mind this is 50 feet above the ground. Hurricane force winds were felt in Vero Beach, Playalinda Beach and Satellite Beach with inland counties experienced tropical storm wind gusts.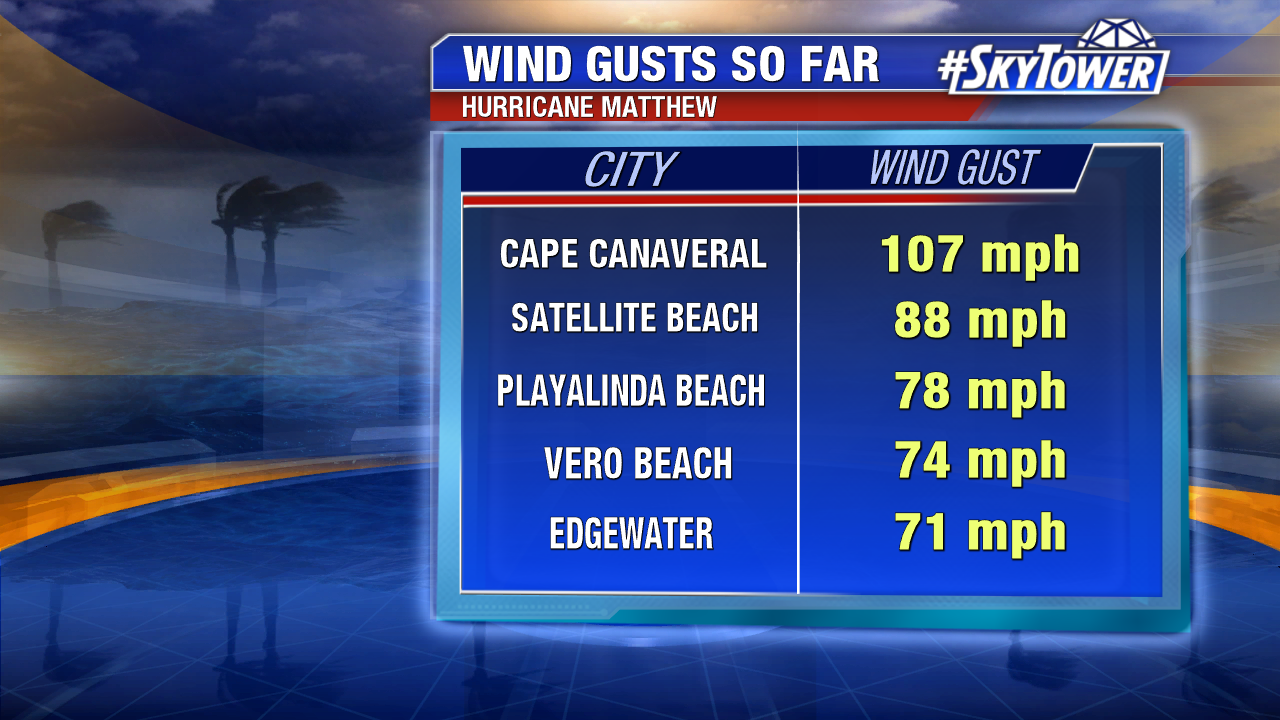 Wave heights batter east Florida Friday morning. Seas build up to near 20 feet north of Cape Canaveral and up to 33 feet offshore. Beach erosion will be significant. Storm surge is a major threat for northeast Florida and southeast Georgia.  A dangerous storm surge of 7-11 feet is possible during high tide in this region.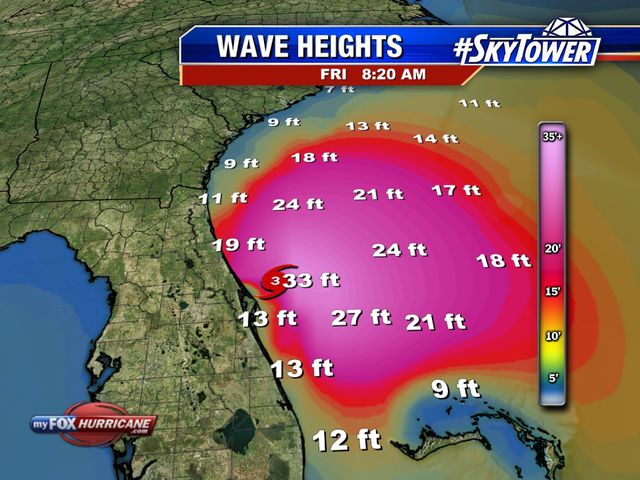 As of 5 AM Matthew will pass incredibly close to northeast Florida Friday afternoon and evening, but at this point, the center looks to stay just offshore. Landfall or not, the major hurricane will still bring hurricane force wind gusts to some as hurricane force winds extend out 60 miles from the center of Matthew. It will be a close call for landfall in southeast Georgia and South Carolina, but most models keep Matthew just offshore. With that being said, heavy rain and strong winds are still likely along the immediate coast. Matthew will gradually weaken in the days ahead as wind shear increases. A loop back towards the Bahamas and southeast Florida is still a good possibility early next week. Fortunately, Matthew will be much weaker at this point due to wind shear and upwelling from its track near Florida and the Bahamas. The official forecast brings Matthew near the Bahamas as a minimal tropical storm early Wednesday morning.