Hurricane Hunters found a closed low Saturday morning. Potential Tropical Cyclone 18 is upgraded to Tropical Depression 18 with 35 mph  at 11 AM. Squalls drench western Cuba and a wet late Saturday and early Sunday is in the cards for South Florida and the Northwest and Central Bahamas. As of 11 AM the National Hurricane Center anticipates strengthening to Tropical Storm Philippe by Saturday evening. This will pass close to extreme Southeast Florida overnight Saturday into Sunday with winds of 45 mph. A Tropical Storm Watch is in effect for the upper Florida Keys and Southeast Florida. Wind shear will keep future Philippe a weak tropical storm. It merges with a cold front and transitions to an extra-tropical system by early Monday over the western Atlantic. A stronger area of low pressure in conjunction with that same front drenches New England late Sunday and Monday. Winds could gust up to near hurricane force near the coast.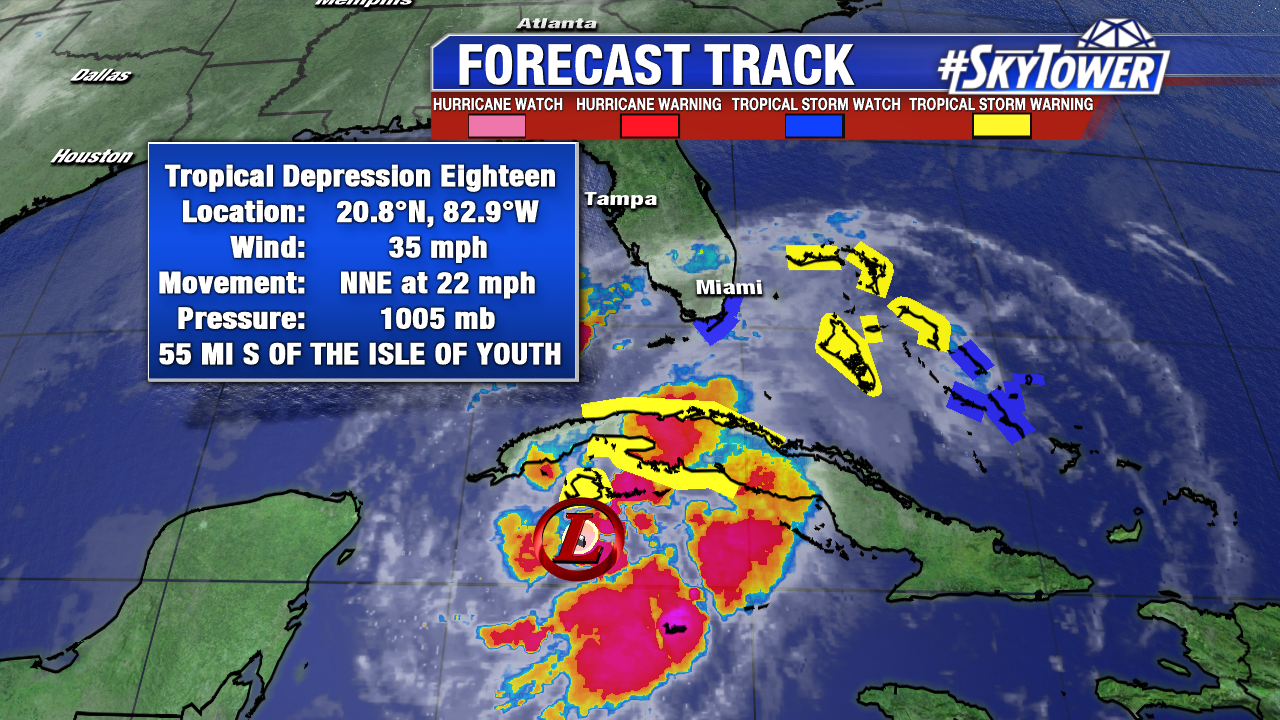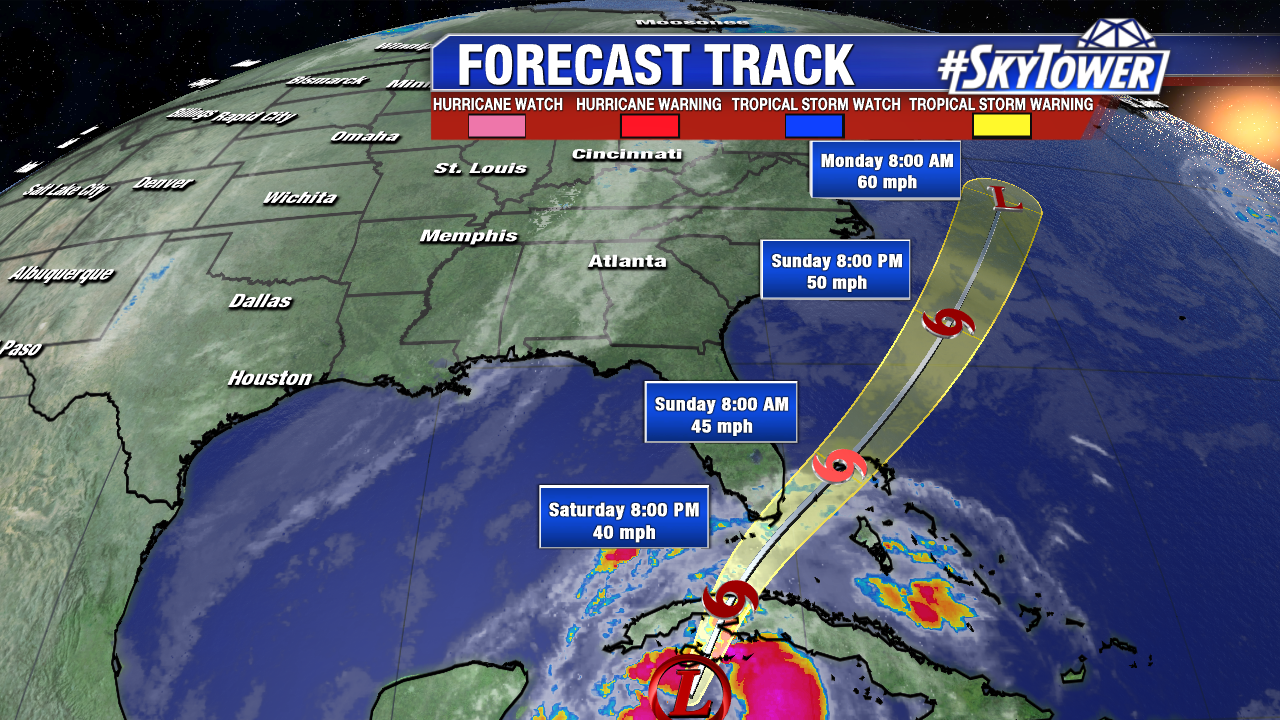 Future Philippe brings the threat of flooding to South Florida and the Keys through early Sunday. While widespread 2-4″ of rainfall is likely, isolated areas could pick up 6-7″ of rain. Below is the RPM rainfall accumulation forecast through Sunday.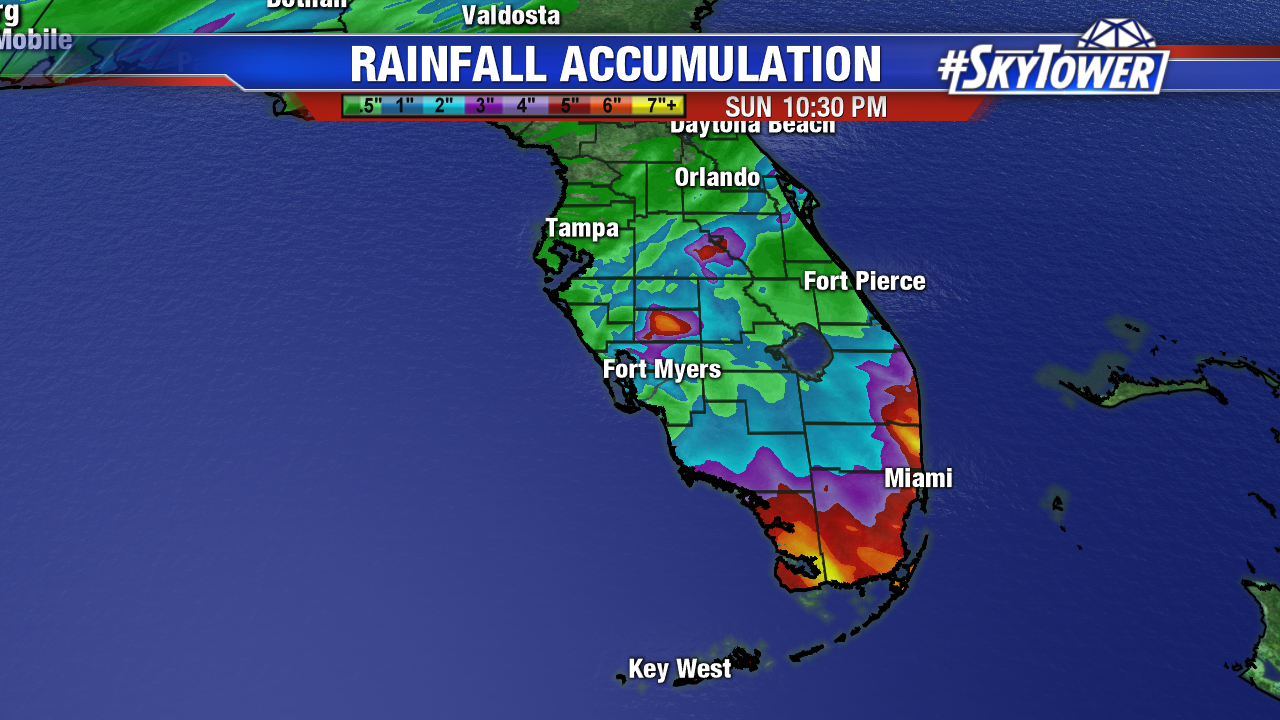 Wind  gusts near tropical storm force are possible in the Florida Keys and in South Florida Saturday evening and overnight Saturday into Sunday. Below is the GFS wind gust forecast at 10 PM Saturday. Wind gusts are stronger in a severe summertime thunderstorm.