Irma lost tropical characteristics Monday evening, but cleanup efforts are only beginning. The massive former category 5 hurricane brought flooding, storm surge, hurricane force winds, isolated tornadoes, and off course millions of power outages to Florida and parts of the Southeast. Impacts were felt well from the center of circulation due to the massive size of Irma. The remnants of Irma bring lingering showers to the south central U.S. Tuesday.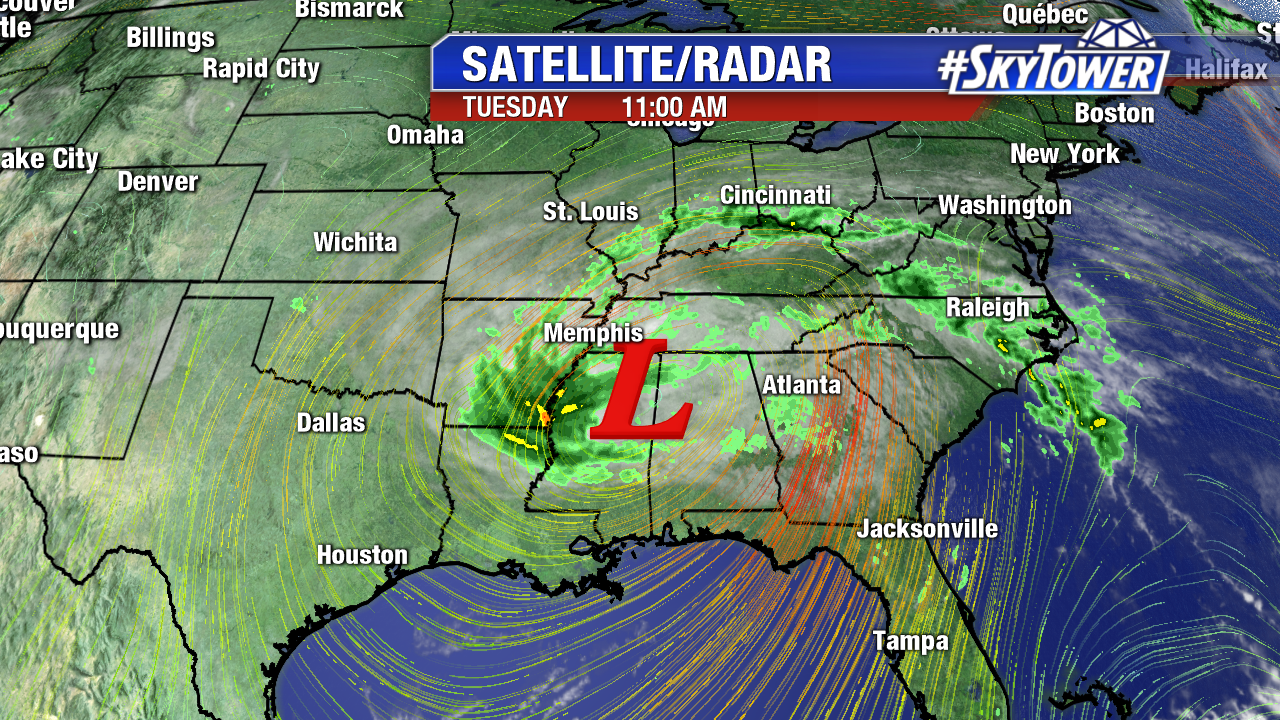 Here are some of the peak wind gusts across Florida.  Gusts well over hurricane force were felt throughout two-thirds of the state. A max gust of 142 mph was reported in Naples. Winds gusted to near 100 mph at Miami International Airport and to 77 mph in Clearwater.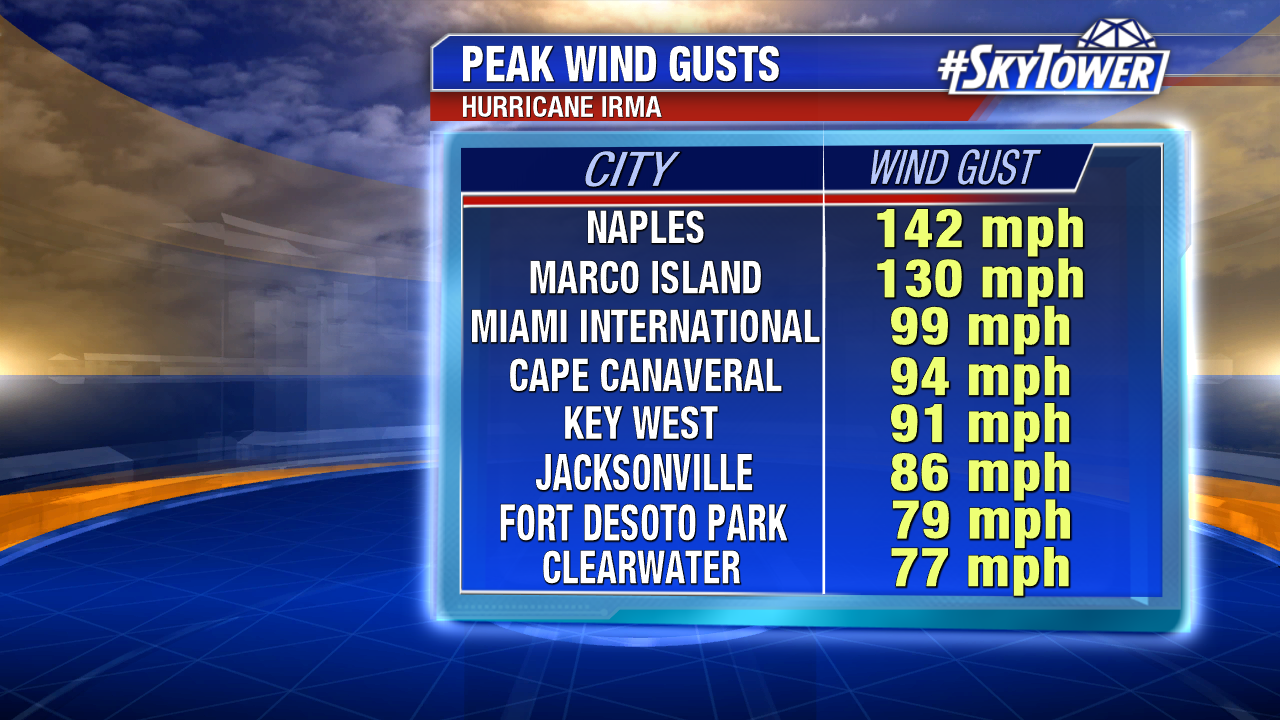 Freshwater flooding is ongoing due to tremendous rainfall. In combination with coastal flooding from storm surge, many river levels are at record heights. Fort Pierce, Florida saw nearly 16 inches of rain.  On the east side of the powerful former major hurricane West Melbourne and Jacksonville International Airport saw 11″+ of rain. Flooding also occurred in coastal Georgia and South Carolina Monday. The St Johns River near Downtown Jacksonville rose to a record 5.57 feet. According to the National Weather Service in Jacksonville, storm surge surpassed levels previously set during Hurricane Dora in 1964. Downtown Charleston, South Carolina was under water too. A surge of 9.92 feet was recorded there; it's the third largest storm surge in the city's history. Southeast Florida, including Miami, still recovers from coastal flooding too.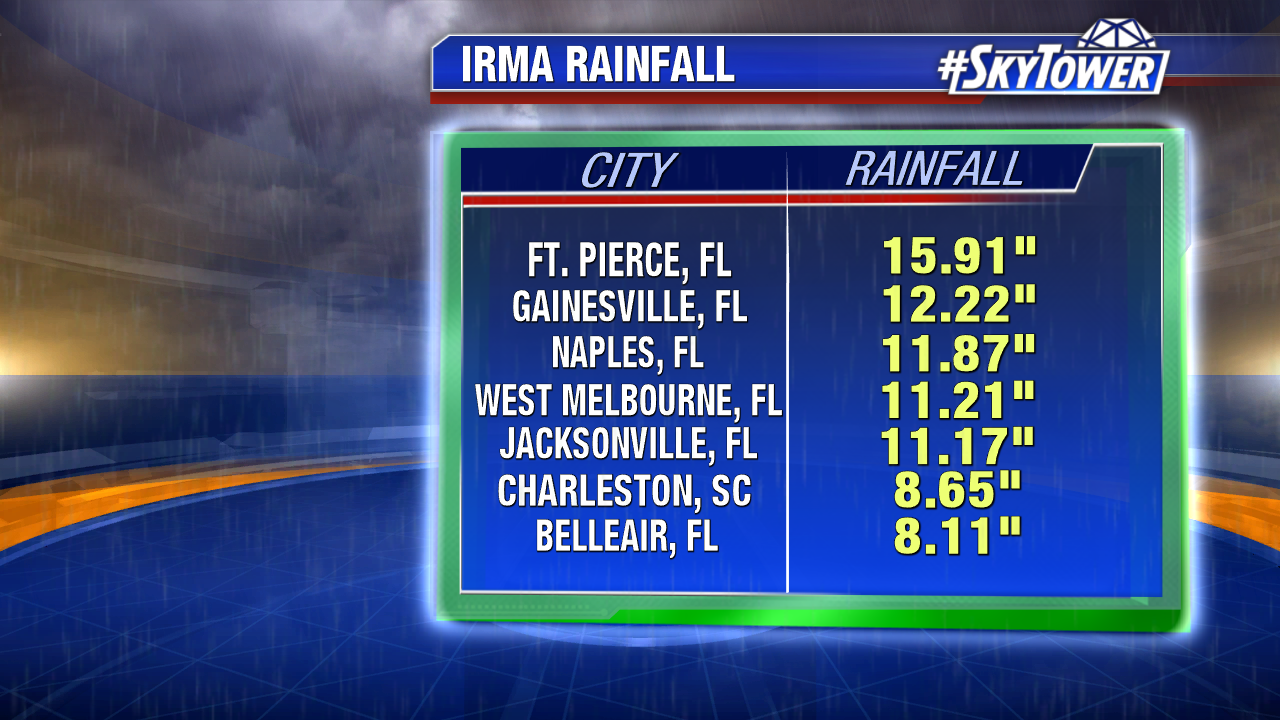 The 2017 Atlantic season is well above average. Two major hurricanes, Harvey and Irma, have made landfall in the U.S. in just two weeks. So far there are 11 named storms, 6 hurricanes, and 3 major hurricanes. That is pretty much the average number of storms we typically see in an entire Atlantic season.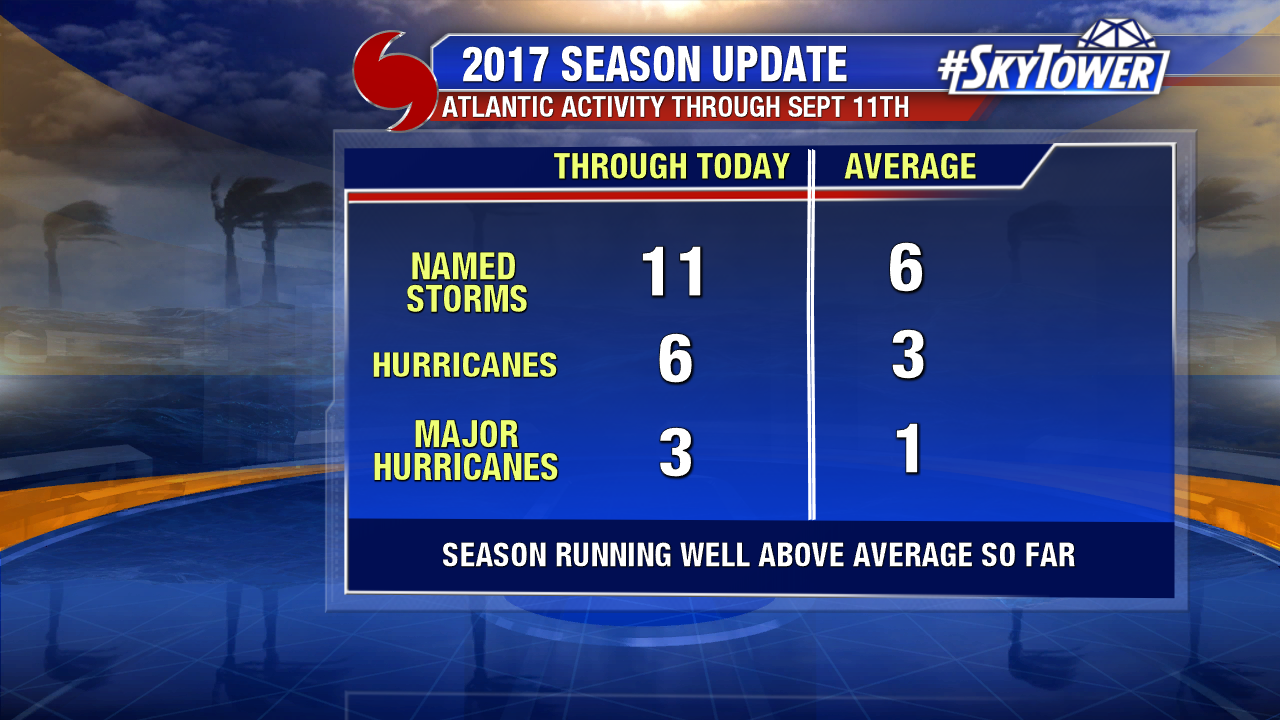 We are down to one named storm, Hurricane Jose in the Atlantic. There is not much to steer Jose in the coming days. Models keep Jose well east of the Florida over the weekend. As it lifts northward, it is likely to stay out to sea, but could bring some swells to the Mid Atlantic by mid-week. We'll keep an eye on it.