Irma made landfall in the lower Florida Keys near Cudjoe Key at 9:10 AM Sunday with 140 mph sustained winds. It is the first major hurricane to hit Florida since Wilma in 2005. It is also the first category 4 hurricane to hit the Sunshine State since Charley in 2004. A second landfall was in Marco Island as a category 3 hurricane with 130 mph winds at 3:35 PM. The eye wall hammered the Seven Mile Bridge and storm surge was extreme too. Wind gusts well over hurricane force are felt far from the center, including in 92 mph wind gust Miami at 1 PM. Unfortunately, for Marco Island and the Naples area an extreme storm surge event will occur alongside winds in excess of 115 mph. The massive hurricane will weaken after landfall due to some higher wind shear and interaction with land. The Tampa Bay area will see sustained winds of 70-90 mph, and higher gusts overnight Sunday into Monday. Widespread power outages are felt across the state.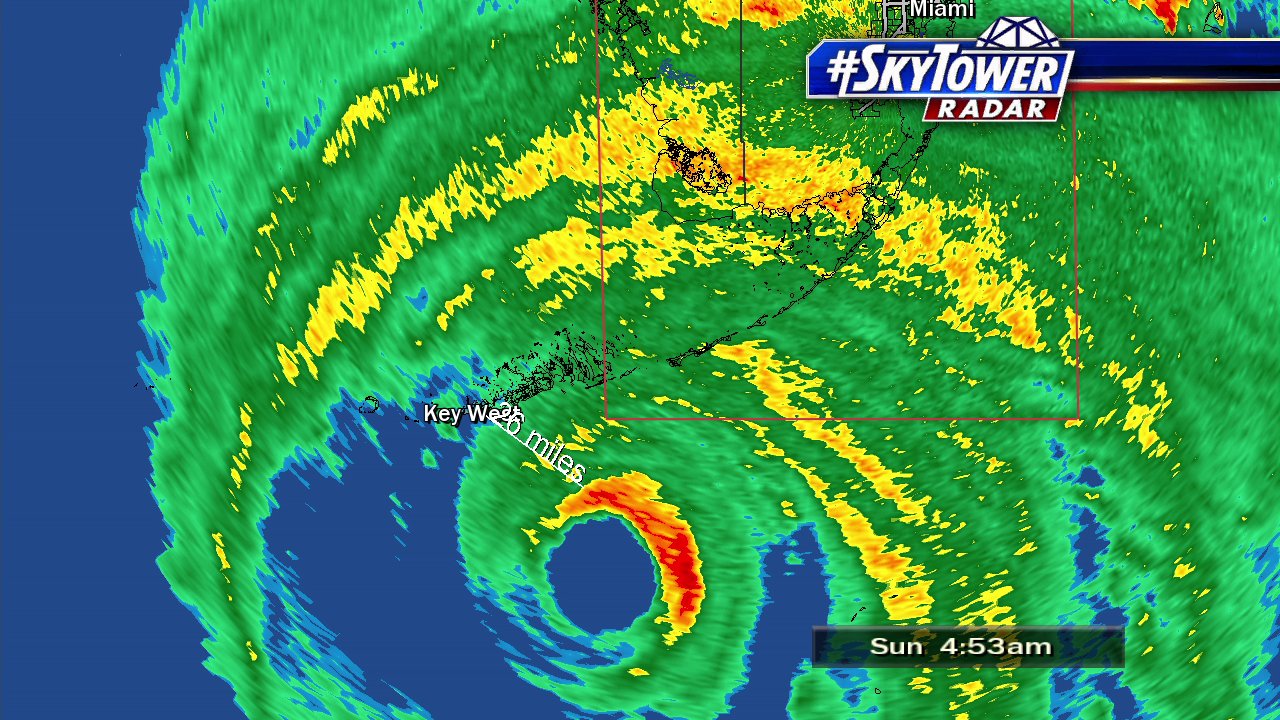 Storm surge and extreme waves are felt well from the center of Irma. As of 2 PM waves build to 20-30 feet in Southeast Florida. These lift north through central and northeast Florida Sunday night and Monday morning.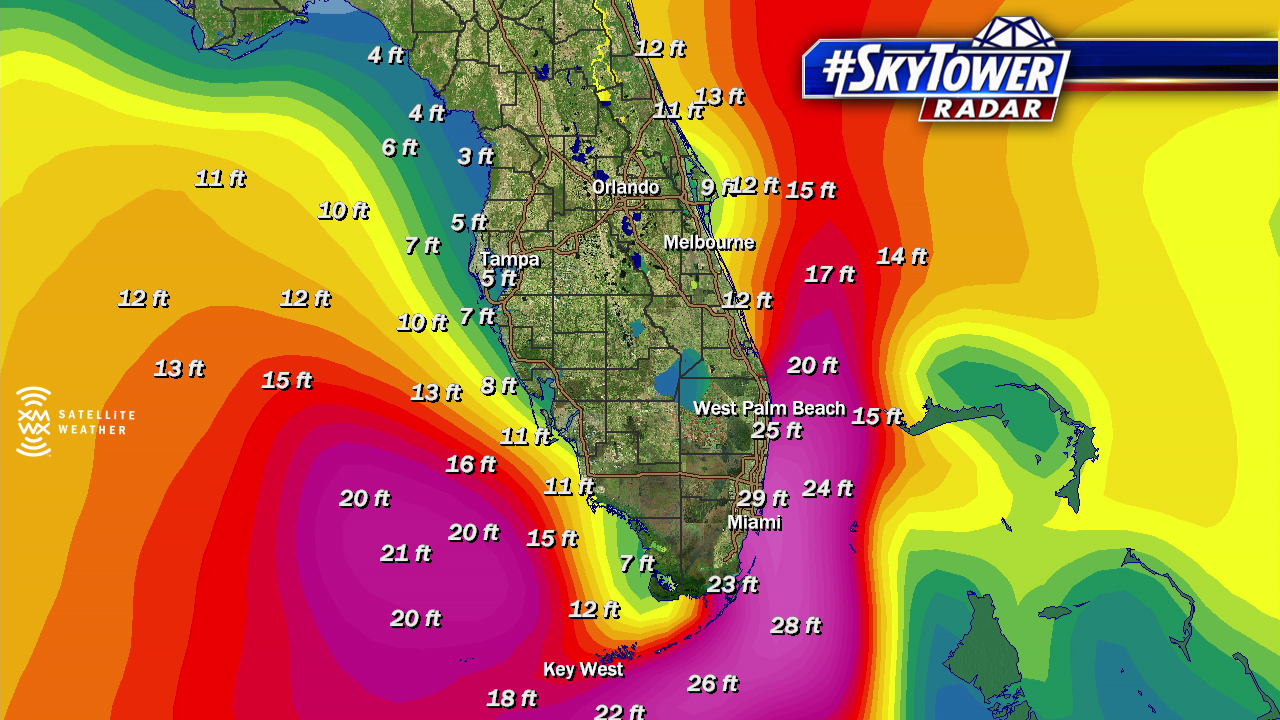 A catastrophic storm surge will felt in Southwest Florida, which coincides with high tide. Storm surge is expected in the Tampa Bay area once Irma passes. This will occur during an early Monday morning high tide cycle.
Here is the official storm surge forecast:
Cape Sable to Captiva:10 to 15 ft
Captiva to Ana Maria Island:6 to 10 ft
Card Sound Bridge through Cape Sable, including the Florida Keys: 5 to 10 ft
Ana Maria Island to Clearwater Beach, including Tampa Bay: 5 to 8 ft
North Miami Beach to Card Sound Bridge, including Biscayne Bay: 3 to 5 ft
South Santee River to Fernandina Beach:4 to 6 ft
Clearwater Beach to Ochlockonee River:4 to 6 ft
Fernandina Beach to Jupiter Inlet:2 to 4 ft
North of North Miami Beach to Jupiter Inlet:1 to 2 ft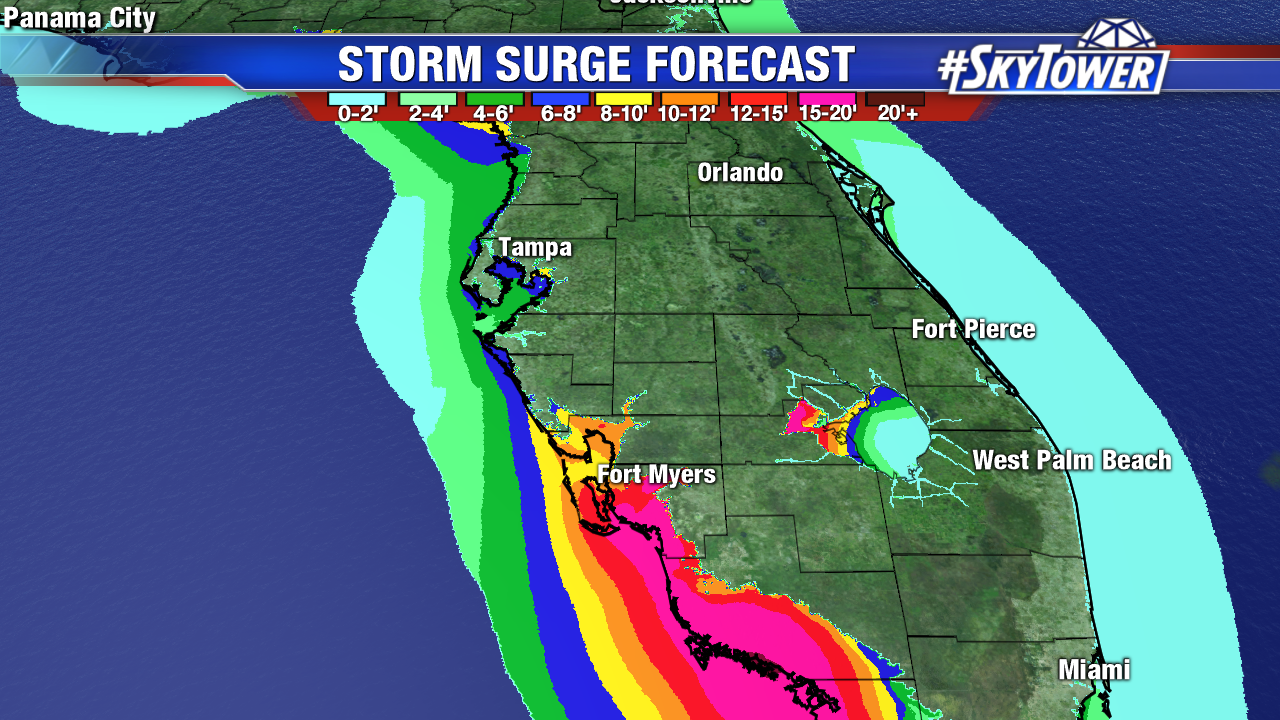 Here is the 11 AM Irma track. Irma will rake the Tampa Bay area overnight Sunday into Monday. It will steadily weaken over land. Irma moves into southeast Georgia by Monday night.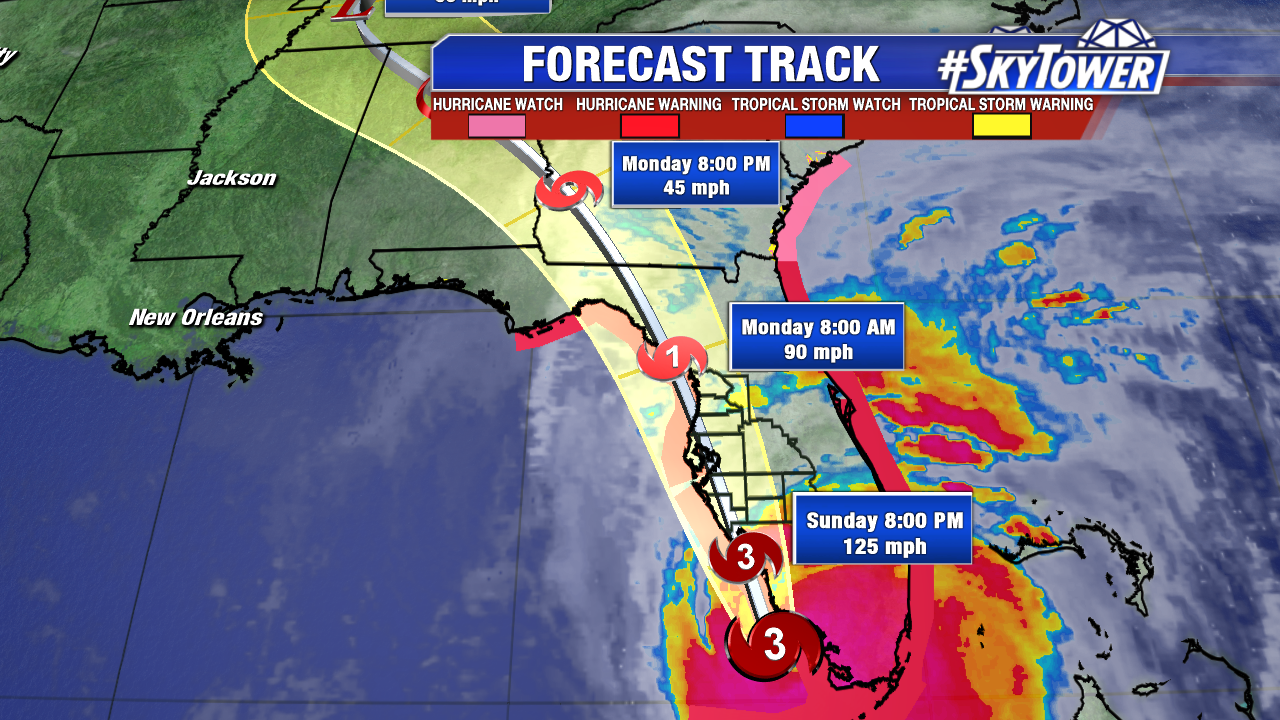 While Irma is a 24 hour rain event for most across the Sunshine State, hefty rainfall totals are likely. 10-15″ are likely from Southwest Florida up through Tampa Bay. Flooding is likely, especially in combination of storm surge.