With two weeks left in the 2023 hurricane season, the tropics are still spinning up areas of interest.
Tropical Storm Watches are in effect for Jamaica, eastern Cuba, Haiti, Turks and Caicos and the southern Bahamas. The storm is expected to strengthen as it approaches these areas, bringing impacts mainly Friday – Saturday.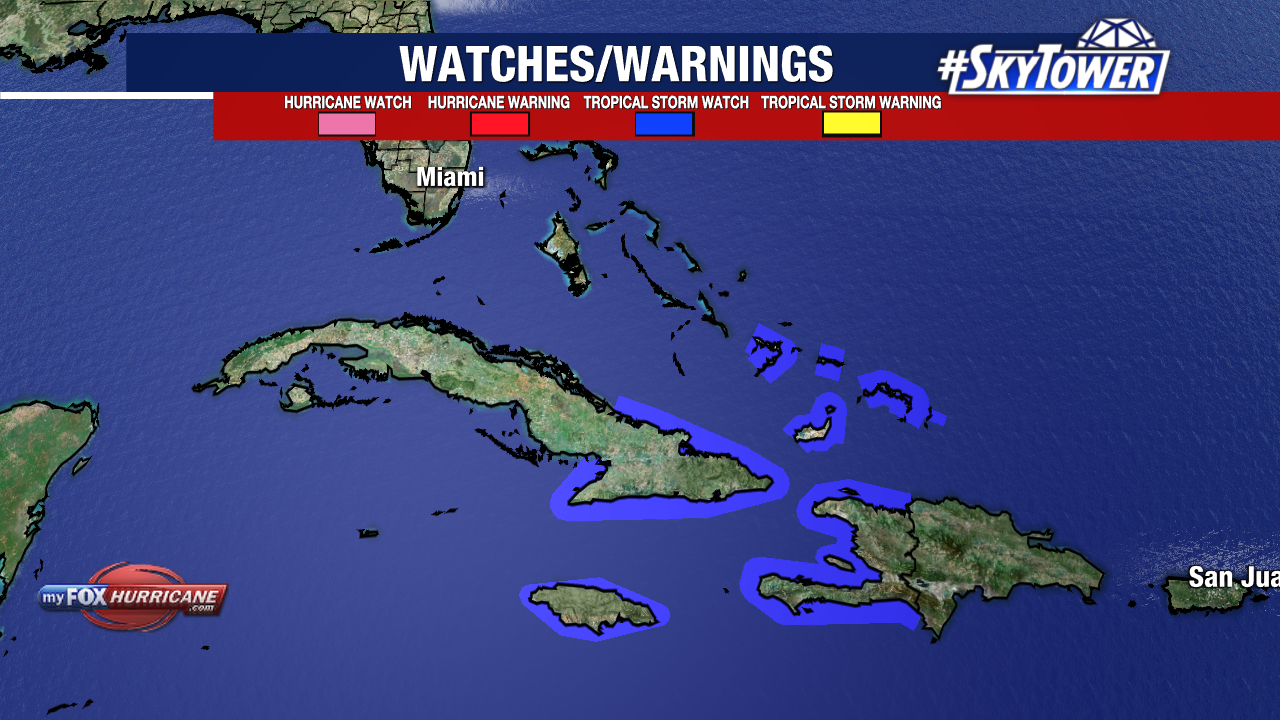 Potential Tropical Cyclone Twenty-Two has been gaining strength in the southern Caribbean the last few days. As of Thursday evening, it became an area of interest with sustained winds of 35mph.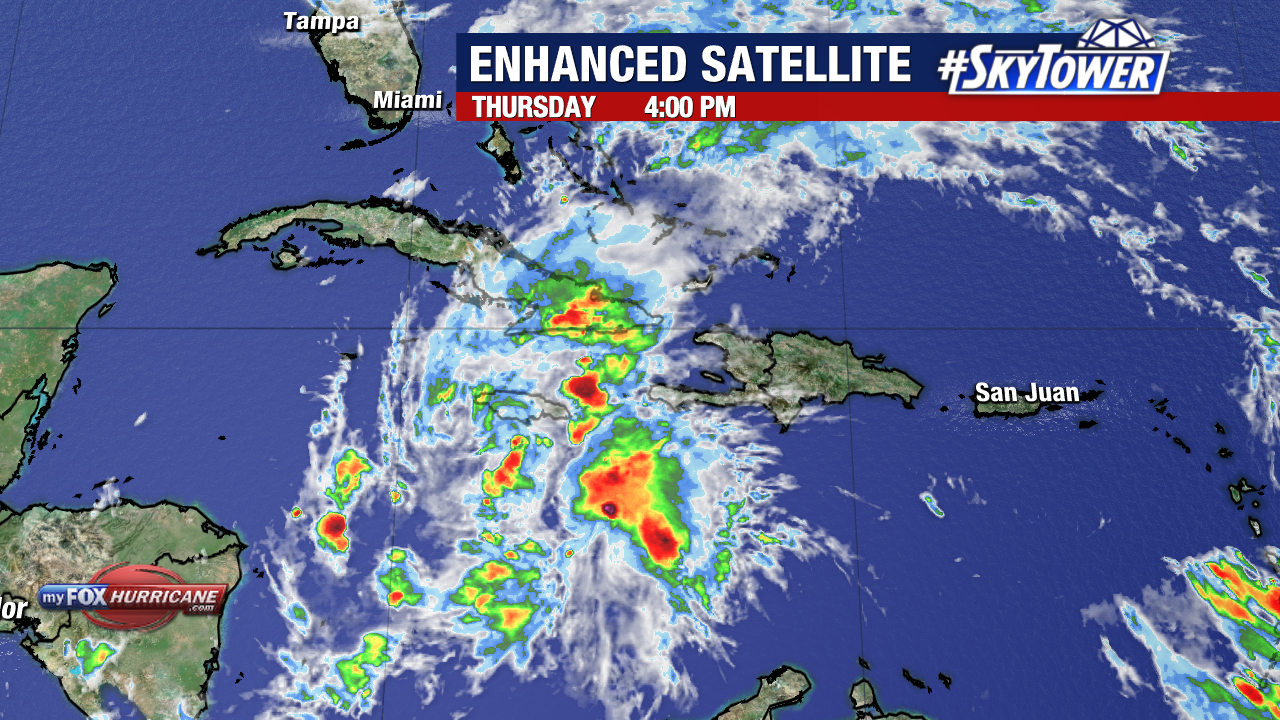 Potential Tropical Cyclone Twenty-Two could become our next named storm of the season Friday, taking on the name Vince if it reaches tropical storm strength.
The storm's track takes it right over Jamaica Friday, before moving into southeastern Cuba early Saturday, and across the Turks and Caicos Islands Saturday night.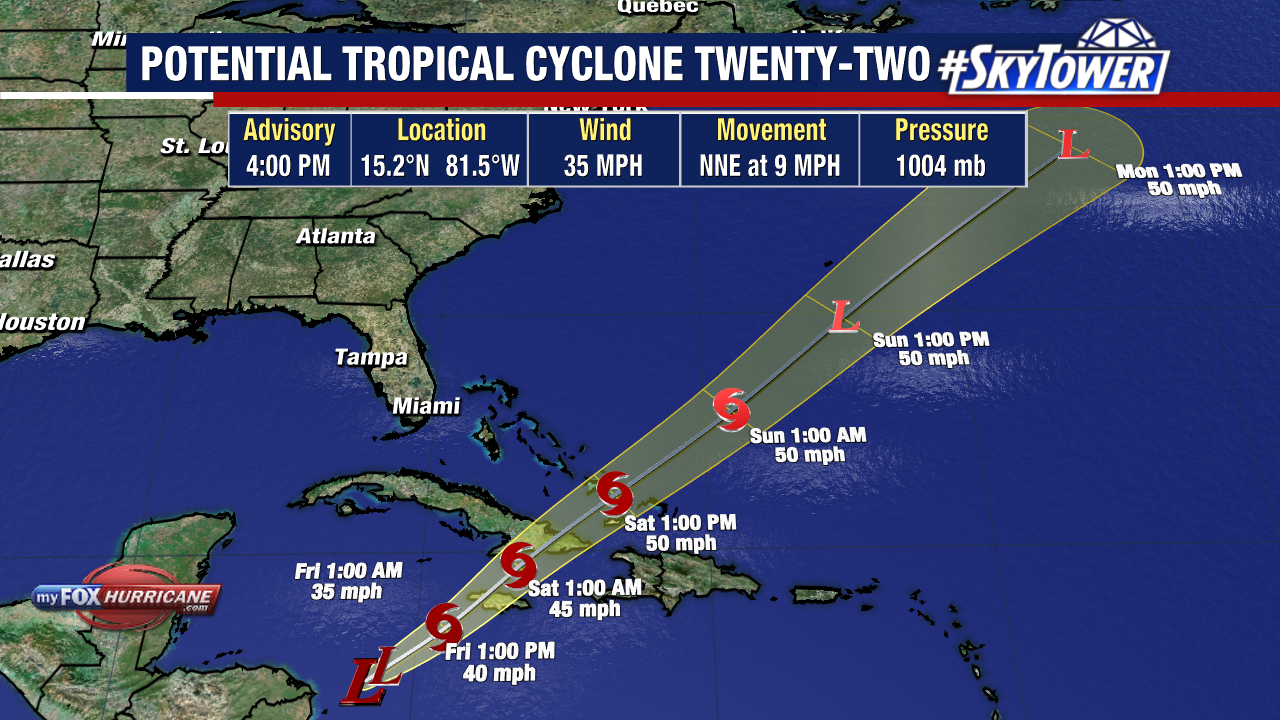 Jamaica and parts of Cuba will start feeling impacts from this storm later on Friday with tropical downpours and tropical-storm-force winds into the weekend. Heavy rains and damaging winds will move through Haiti, the Dominican Republic, and the Bahamas Saturday.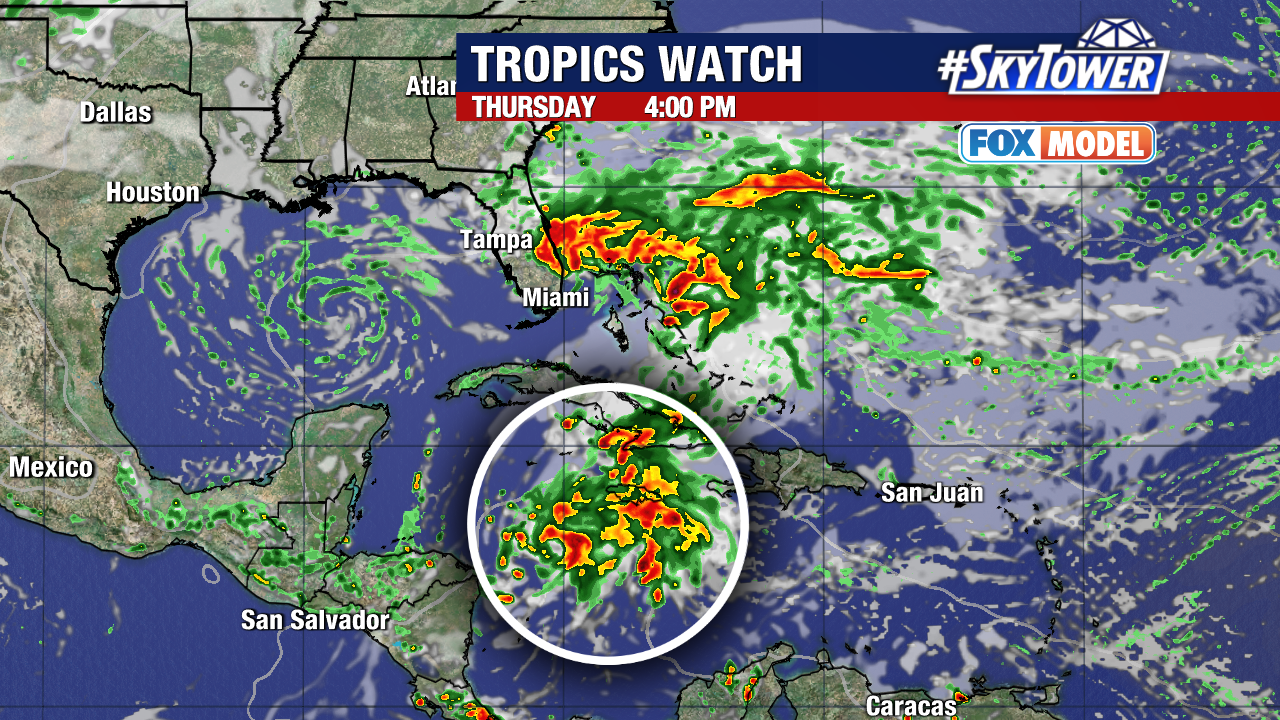 This storm could produce rainfall of 5-10″, with locally higher amounts up to 16″. Coastal flooding and dangerous storm surge is possible along the southeastern coast of Cuba, Bahamas and Turks and Caicos over the weekend.
Currently, Potential Tropical Cyclone Twenty-Two is just off the coast of Central America moving north-northeast at about 10mph. The storm will likely pick up some speed tonight as it approaches Jamaica.