Saturday marks the end of a very unusual Atlantic Hurricane season. The season wraps up with 13 named storms, 2 hurricanes and no major hurricanes.  While 2013 had an above average number of named storms, most were short-lived and didn't maintain high intensity for a long period of time. The accumulated cyclone energy (ACE) measures the total energy output of all tropical systems during the hurricane season. In 2013 the ACE is just 33% of the 1981 – 2012 average. 2013 is the 6th least active Atlantic season (measured by ACE) since 1950. 2013 has the fewest hurricanes since 1982 and is the first time since 1994 there are no major hurricanes.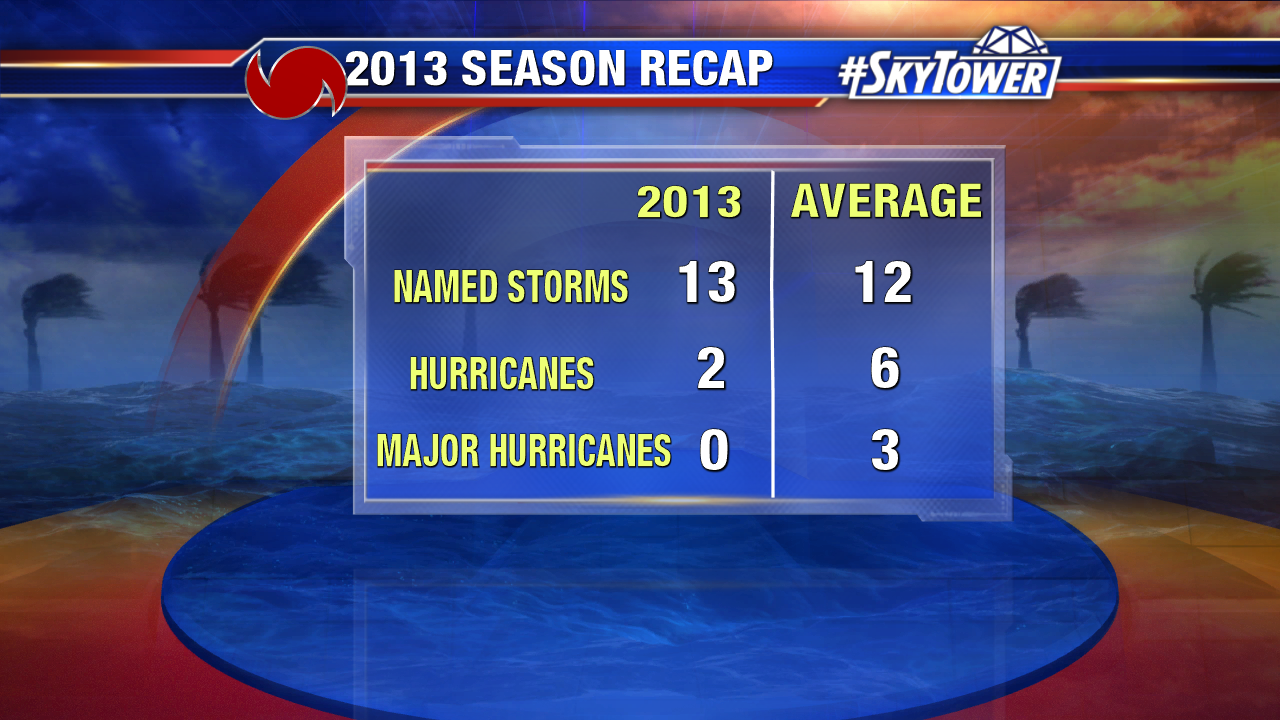 The season started out quite active. Four named storms formed before August 1st. The Cape Verde Season was halted by extensive periods of dry air associated with the Saharan Air Layer (SAL). Upper level winds were also quite hostile leading up to the peak of the Atlantic season. For the first time since 2002 September arrived with no hurricanes. 2013 is the 6th time since 1960 there are no hurricanes by September 1st. The first hurricane of 2013, Humberto, formed on September 11th. If it formed three hours later Humberto would have tied Gustav as the latest forming first hurricane in over 60 years.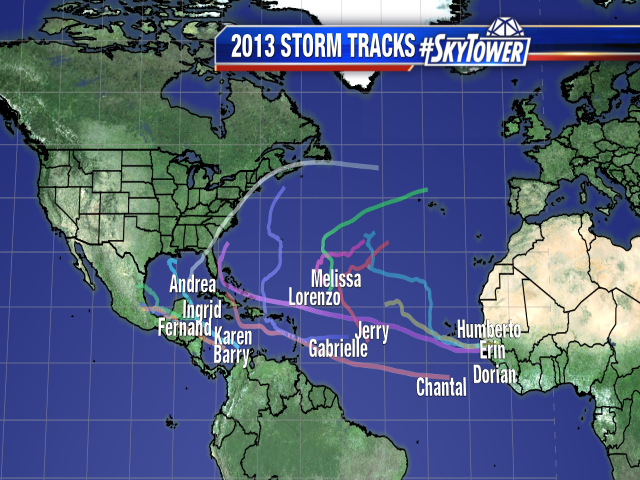 Tropical Storm Andrea, the first named storm of 2013, is the only one to make landfall in the U.S. in 2013. It formed in the east Gulf of Mexico on June 5th just a few days into the Atlantic season. It made landfall with 65 mph sustained winds in coastal Dixie county Florida on June 6th pulling deep tropical moisture across the Sunshine State. While much of the Tampa Bay area received 2-5″ North Miami Beach had a record 14.27″. Andrea spawned 4 EF-0 tornadoes around Tampa Bay.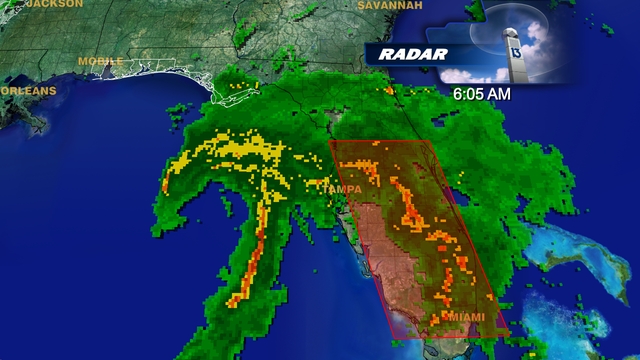 Barry is the first of four tropical cyclones to drench and make landfall in east Mexico. The second named storm formed in the Bay of Campeche and made landfall near Veracruz on June 20th. Up to 10″ fell in Belize as Barry passed over the Yucatan peninsula. A few weeks later Chantal formed in early July in the east central Atlantic. Climatology was never on its side and it dissipated due to high shear over mountainous Hispaniola. Chantal was a big rainmaker for the Lesser Antilles. In late August Tropical Storm Dorian organized near the Cape Verde Islands. As with many Atlantic systems in 2013 it struggled with dry air. Cooler Atlantic waters and hostile upper level winds lead to dissipation. Dorian regenerated east of Florida on August 3rd. It survived less than 24 hours and stayed out to sea. Dorian never directly impacted any land masses. Erin is another Cape Verde storm. The tiny tropical storm dissipated over the open Atlantic.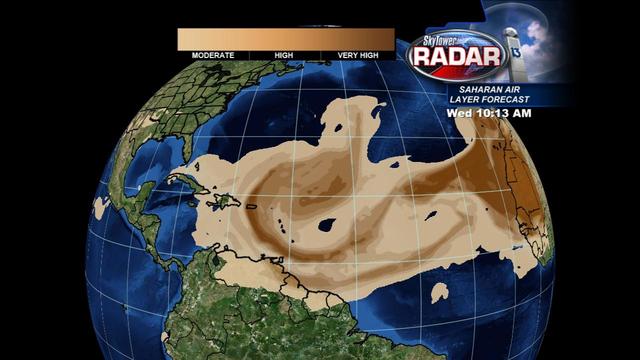 In late August Fernand quickly spun up in the Bay of Campeche. It slammed right into east Mexico with a landfall near Veracruz. September arrived with no hurricanes but a few days later Tropical Storm Gabrielle formed in the eastern Caribbean. It tracked northward between Puerto Rico and the Dominican Republic and lost its tropical characteristics in the western Atlantic. It gained tropical storm classification for a second time on September 12th before it fizzled at sea. The third tropical cyclone in the Atlantic to affect east Mexico is Tropical Depression 8. It made landfall on September 8th near Tampico Mexico and brought flash flooding and mudslides to the Veracruz region. The long-awaited first hurricane of 2013, Humberto, formed on September 13th near Africa. It brought squalls to the Cape Verde Islands. Humberto was choked by dry African air and fell apart on September 14th. A few days later convection reorganizes as it become a tropical storm again. Humberto is one of many fish storms in 2013.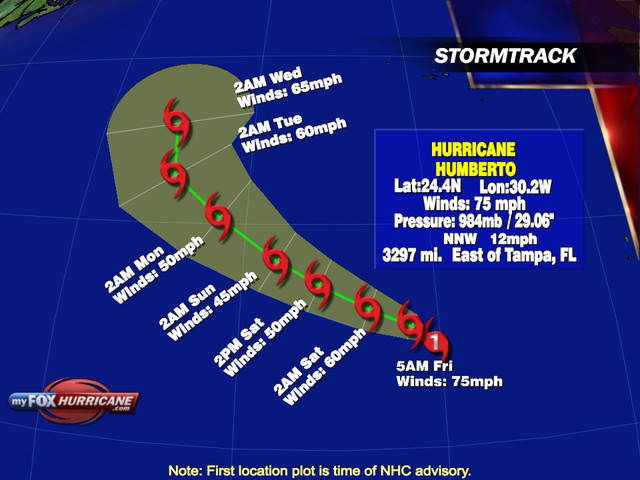 Ingrid is the 4th tropical cyclone to make landfall in east Mexico. It became the 2nd hurricane of the Atlantic season on September 14th. Mexico had a one-two punch with extensive flooding on the east coast from Ingrid and on the west coast with Manuel in the Pacific.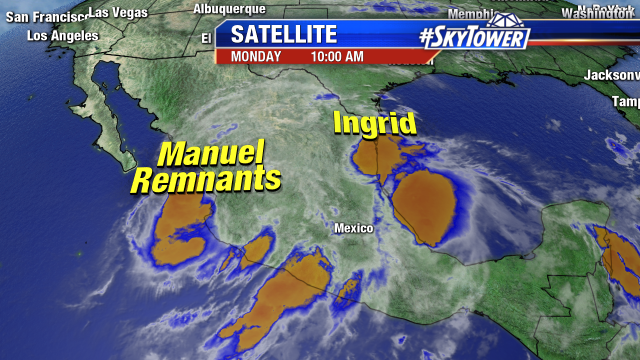 At the end of September Tropical Storm Jerry formed in the Central Atlantic. Strong wind shear and dry air displaced convection from its center. It dissipated before reaching the Azores. The southwest Caribbean is a "hot spot" for tropical development in October. Right on cue an area of low pressure spins up. Tropical Storm Karen forms in the southern Gulf of Mexico on October 3rd. Wind shear ripped Karen apart before landfall along the northern Gulf coast. Karen brought several inches of rain to the deep South including Florida. Remnants of Karen formed an early season nor-easter over the Mid Atlantic region.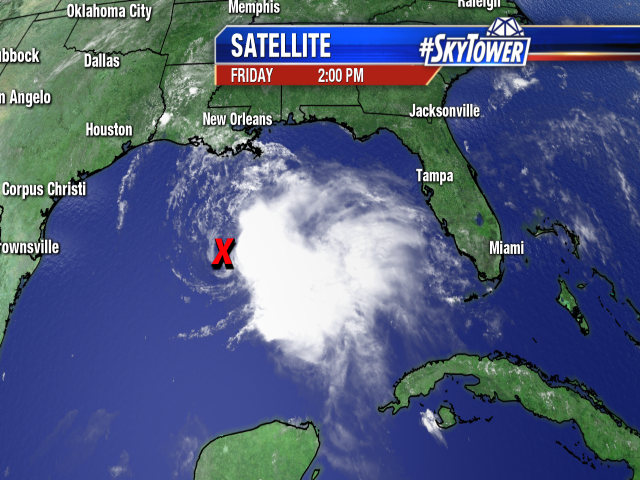 After 2+ weeks of no tropical activity Tropical Storm Lorenzo forms in the open central Atlantic. It only survived a couple of days due to unfavorable atmospheric conditions. Tropical Storm Melissa is the only November named storms. It developed along an old frontal boundary in the central Atlantic on November 18th.