Confidence is increasing that Invest 99L/future Hermine could pose a threat to Florida by early next week. On Tuesday convection and outflow increases some as it erodes dry air. Hurricane reconnaissance aircraft investigated the disturbance early Tuesday. Data from the mission showed an elongated area of low pressure and a poorly define circulation. They are scheduled to re visit Invest 99L Wednesday afternoon. Data from these missions is essential. It will help computer models fine tune the future strength and track of this system when it may approach the U.S. by early next week. As of Tuesday afternoon the odds that a tropical depression/Tropical Storm Hermine may form since at 60% over the next 5 days per the NHC. Convection reaches the Lesser Antilles Tuesday night, Puerto Rico mid-week, and possibly Hispaniola, Turks and Caicos and the southeast Bahamas Thursday and Friday. A Flash Flood watch is in effect for the Virgin Islands and Puerto Rico late Tuesday night until noon on Thursday.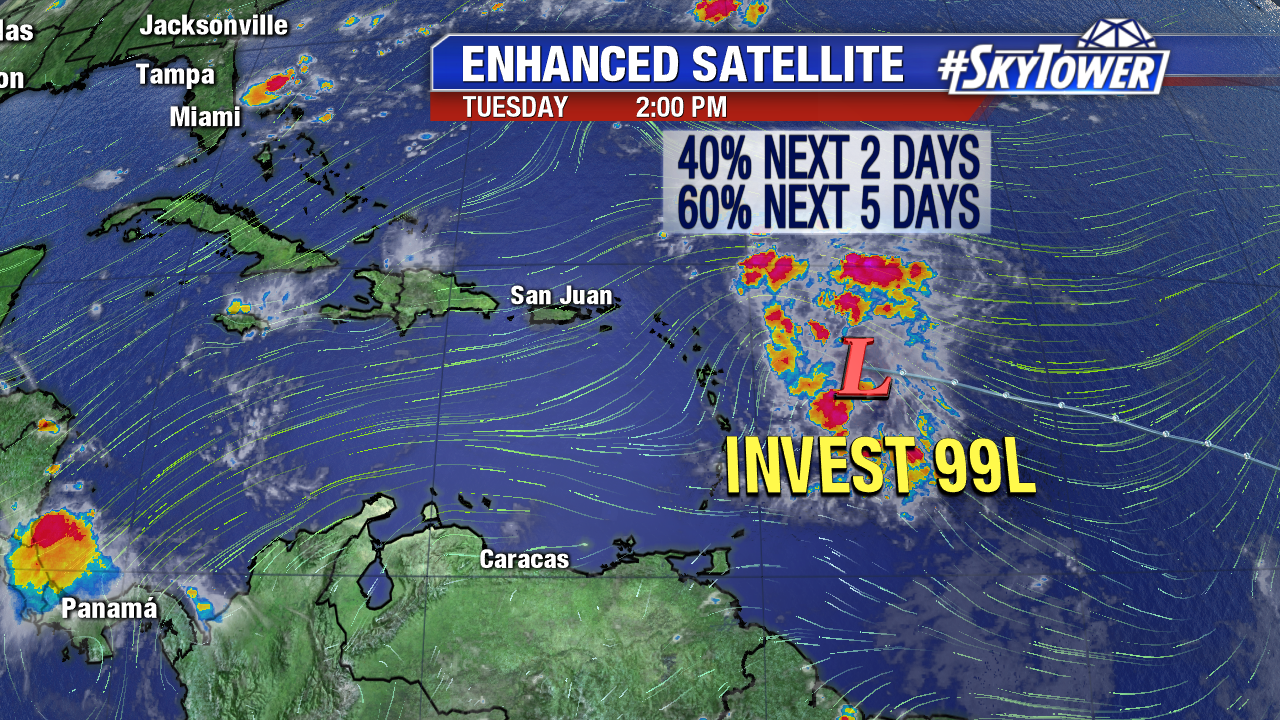 When you look at the big picture of 12Z computer models there is an obvious trend in the track by Sunday, Monday and Tuesday. Models focus in on a path over the Bahamas and towards south Florida. With this west or west north track a trip into the warm Gulf of Mexico is not out the question early to mid-week next week.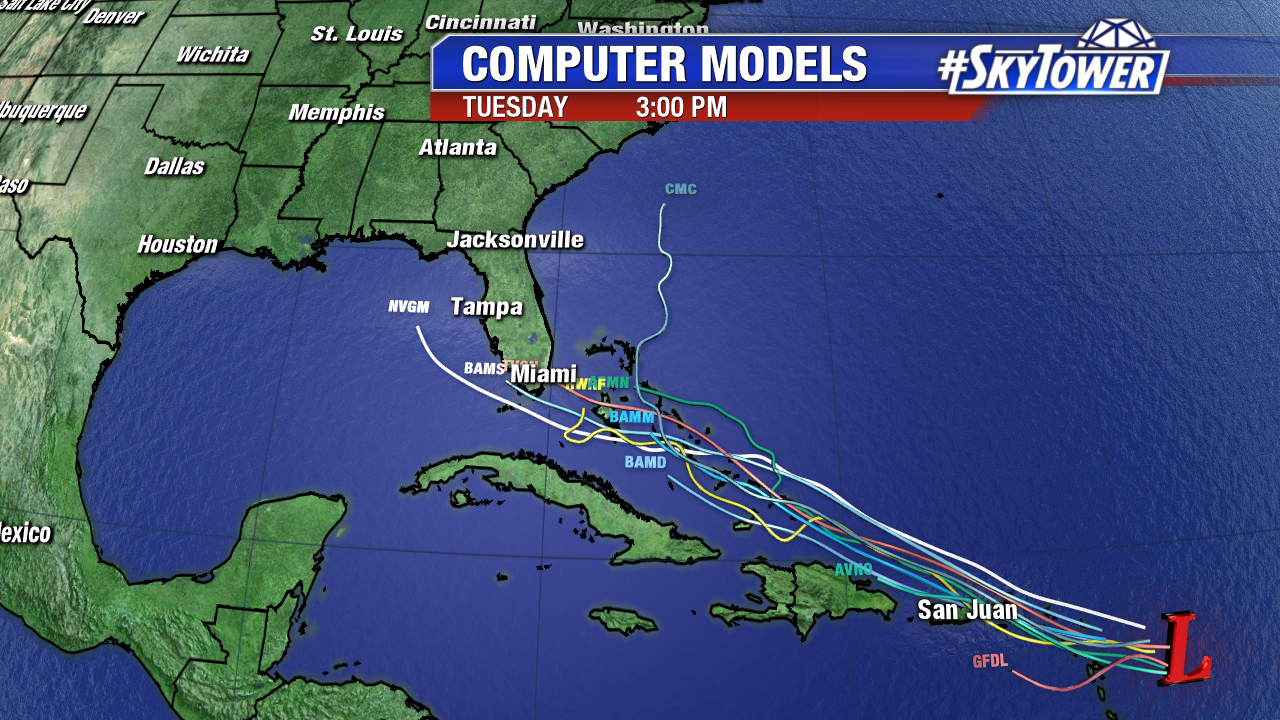 With strong high pressure settling into the eastern U.S. early next week this pattern favors a westerly track towards south Florida. Before a future possible landfall rapid strengthening is possible over the very warm waters near the Bahamas. It's still a wait and see situation and margin for error remains high since landfall isn't likely for 5-6 days (if at all). If the storm makes landfall in the Florida or the U.S. it wouldn't be until Sunday. The last hurricane to make landfall in the U.S. is Wilma. It made landfall in October 2005, so it's been almost 11 years.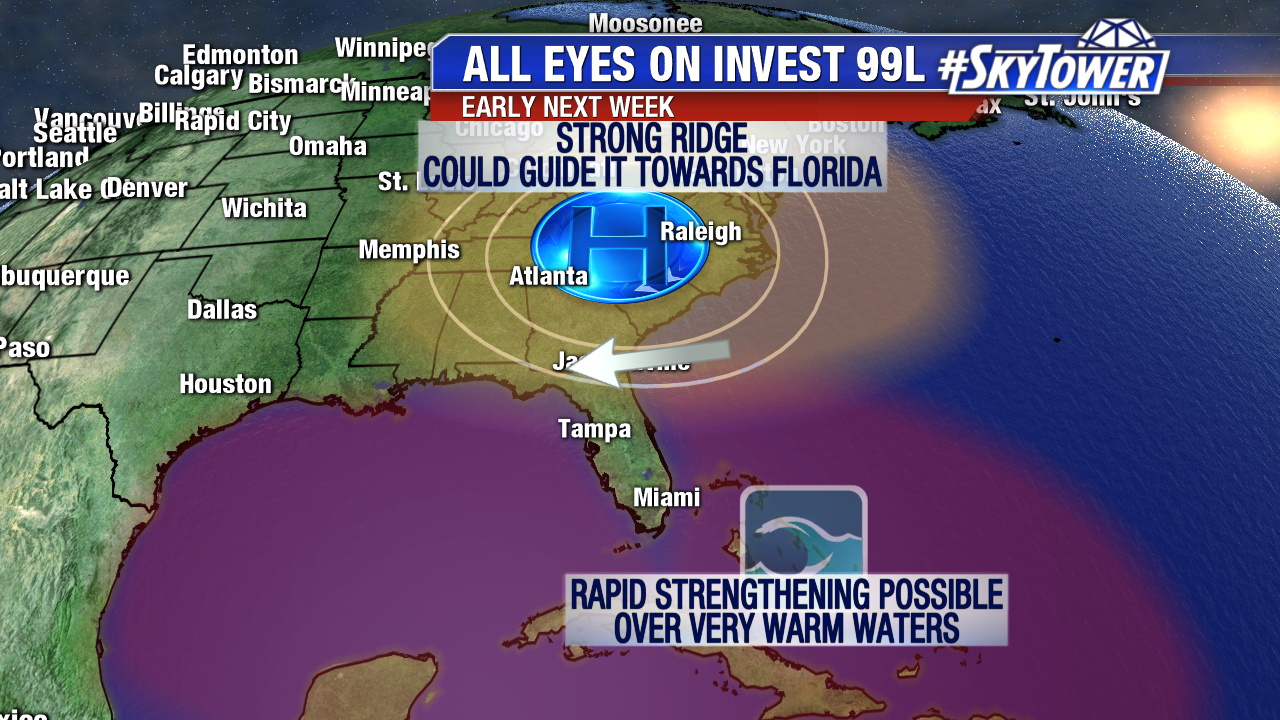 The GFS has been wishy-washy and the model isn't sold on development in recent runs. The more reliable European model has a trend of its own. The past few runs show a strengthening tropical storm over the Bahamas late week/early weekend with a b-line for Southeast Florida Sunday or Monday as possible Hurricane Hermine. That's the thought with the latest 12Z Euro. Here's its forecast for Sunday morning. This is similar to the past two runs but the timing has sped up. The Euro suggests a weak hurricane and southeast Florida landfall. Beyond a possible Florida landfall a trip into the warm Gulf of Mexico is possible. A major hurricane is not off the table too as hinted by the European model. If future Hermine makes it into the Gulf it wouldn't be for another 7 or 8 days. There is plenty of time to keep an eye on things but it's important to stay tropical weather aware.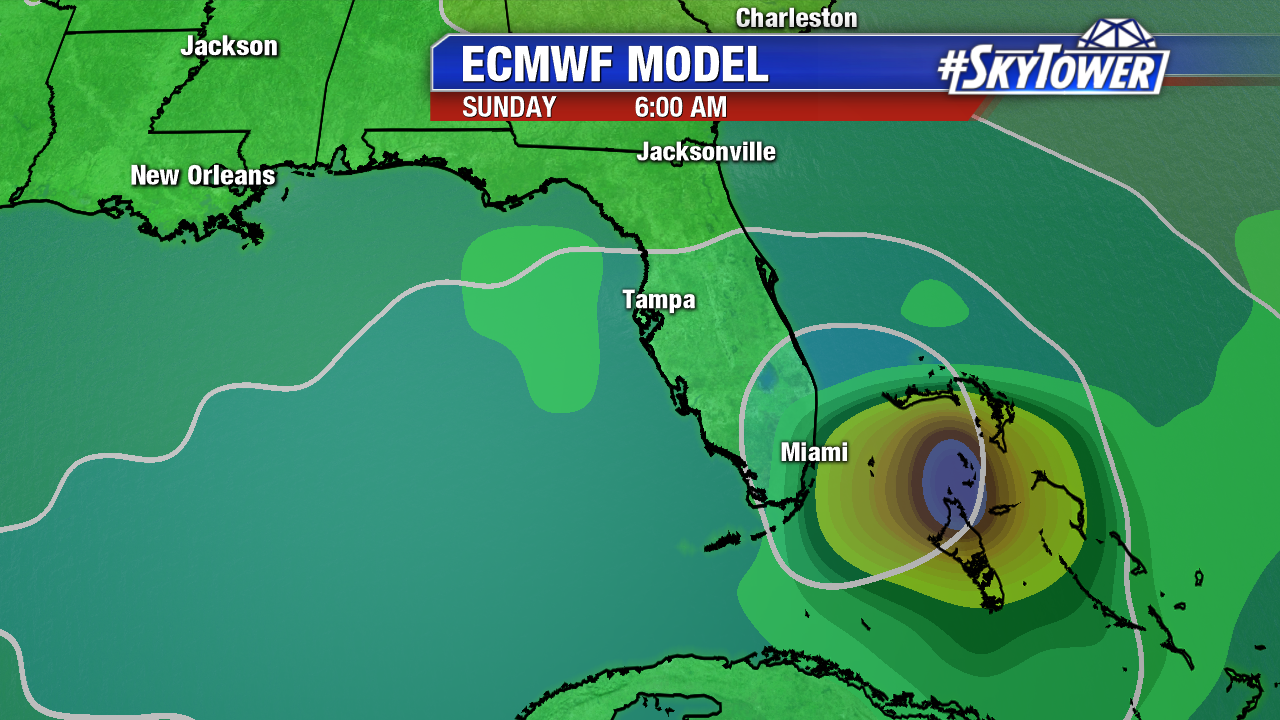 Elsewhere in the Atlantic Fiona dissipated at 11 AM. Meanwhile Gaston continues to get its act together and will likely become the next hurricane of the season by Wednesday. At 5 PM Gaston approaches hurricane strength with winds up to 65 mph. It will stay well east of the U.S. and possibly Bermuda too.