TD # 9 has formed in the Bay of Campeche. It is still disorganized, and it moving to the east very slowly.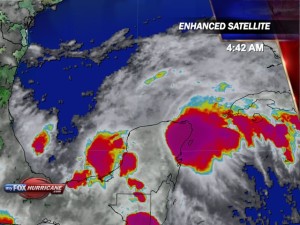 Before it moves onshore, it could become Tropical Storm Hanna. The short term forecast is simple, but the log term becomes more complicated. As it moves into the Western Caribbean, a piece of it may be left behind.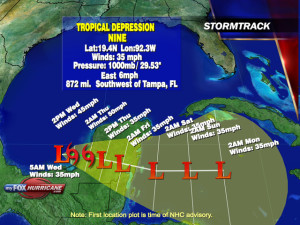 So keep it right here for the very latest.