It's looking more and more likely that July 2017 will wrap up with no additional named storms in Atlantic Basin. Only one named storm formed this month, Don. It was shredded apart by wind shear in the Caribbean and dry air kept it short-lived and weak.  Dry air has a firm grip on the Caribbean and central Atlantic Tuesday, and there are no areas of interest for at least the next 5 days.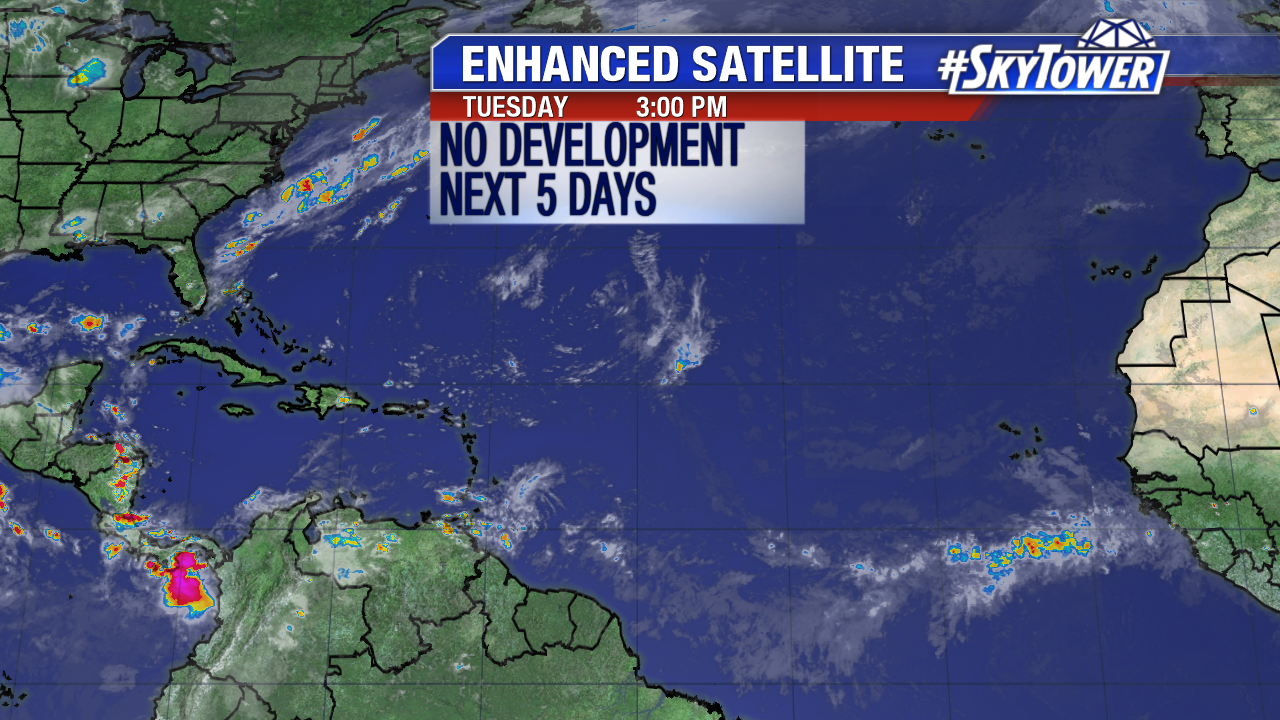 A fresh batch of Saharan air is situated over the south central and eastern Atlantic near Africa. All four tropical waves between the Lesser Antilles and Africa will stay disorganized due to this feature. The graphic below is courtesy NOAA/the University of Wisconsin.

Fast forward to the weekend and the Saharan Air Layer (SAL) remains quite active, especially in the Main Development Region. Dry, dusty stable air sticks around through at least next Sunday. Long-range computer models are pretty quiet. The 12Z Euro attempts to close off weak low pressure late next work week as a tropical wave approaches the eastern Caribbean. The latest GFS shows absolutely no tropical cyclone formation for the next 2 weeks+.  Activity will likely ramp up at some point in August.  Once dry air erodes, there is the potential for stronger storms to thrive off of warm sea surface temperatures.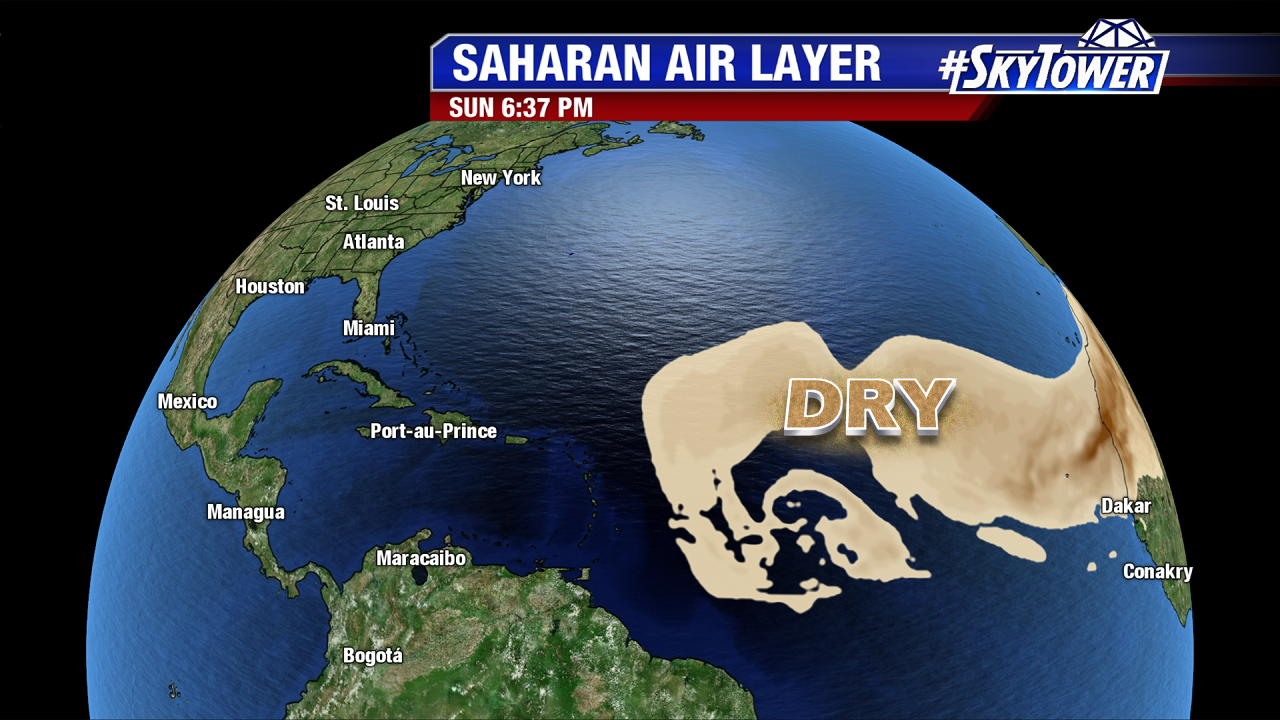 The eastern Pacific is especially active. 5 named storms have formed over the past two weeks. On Tuesday there are three named storms: Hurricane Hillary, Hurricane Irwin and Tropical Storm Greg. All three will stay over the open Pacific waters. Greg could dissipate by Wednesday but Irwin and Hillary strengthen. Due to proximity, Hurricane Irwin and Hurricane Hillary will interact with, and possibly rotate around each other later this work week. This is called the Fujiwara Effect. Irwin may eventually be absorbed by Hillary southwest of the Cabo Peninsula over the weekend or early next week.