The peak of hurricane season is fast approaching – officially September 10th – and right on cue, things are very active in the tropics. After Idalia slammed into the Big Bend of Florida last week as a major hurricane, we've seen Jose and Katia form in the Atlantic. Meanwhile, Gert remains a weakening tropical storm. Thankfully, none of those systems will pose a threat to land.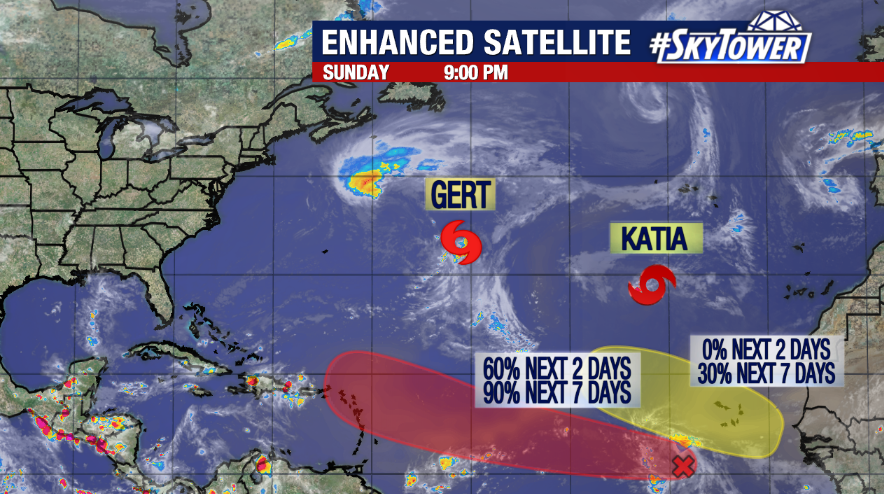 However, more easterly waves coming off the coast of Africa will need to be monitored as conditions appear favorable for development across much of the Atlantic. While the area furthest east will likely remain a fish storm and won't pose a threat, Invest 95L is moving into an area with warm water, weak wind shear and is poised to organize.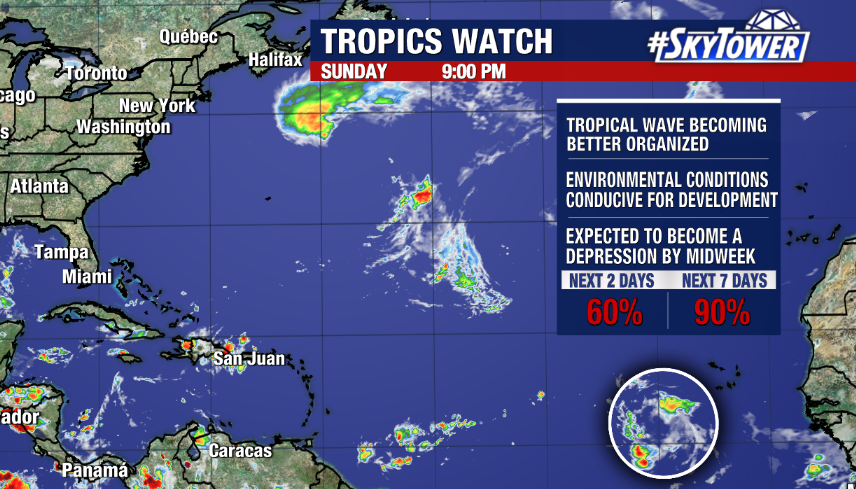 Right now, Invest 95L is located several hundred miles southwest of the Cabo Verde Islands. The National Hurricane Center is giving it a 60% chance of development over the next 2 days and 90% chance over the next 7 days as of Sunday evening.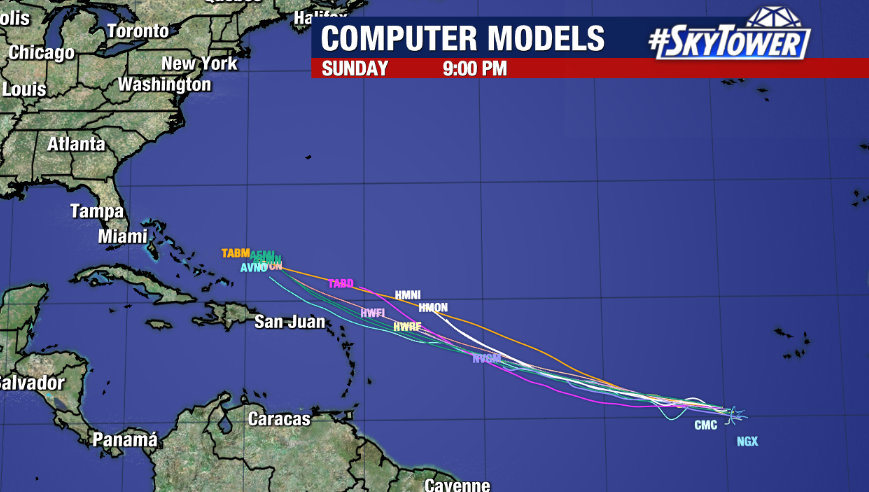 A depression is likely to form by midweek in the central Atlantic and if it becomes a tropical storm, it would be named Lee. While most models do show a strengthening storm in the medium to long range, it is still too early to accurately determine where Invest 95L will ultimately go. We will continue to watch it closely and encourage you to keep checking back in for updates.