The fourth named storm of the Atlantic season, Dolly, closes in on the western Gulf coast of Mexico Tuesday afternoon. Climatologically the fourth named storm of the Atlantic hurricane season forms on August 23rd, so this is about a week and a half behind schedule. Moderate 10-20 kt north northwesterly shear exposed its center Tuesday morning but as of 2 pm EDT it has reformed further south closer to the deepest convection. Tropical Storm Dolly has a small window to further strengthen before the center makes landfall in Mexico late Tuesday night or early Wednesday. Hurricane Reconnaissance Aircraft and the Global Hawk investigate Dolly Tuesday afternoon and will accurately be able to access the strength and location of the storm prior to official landfall.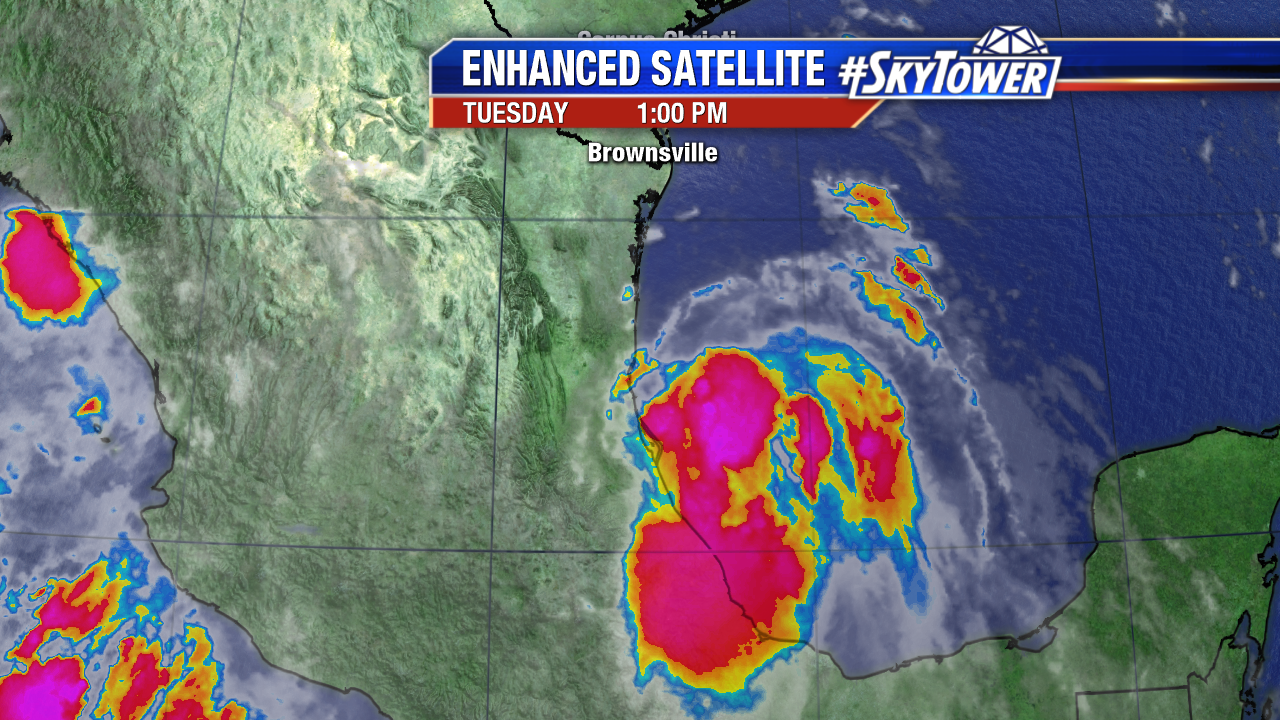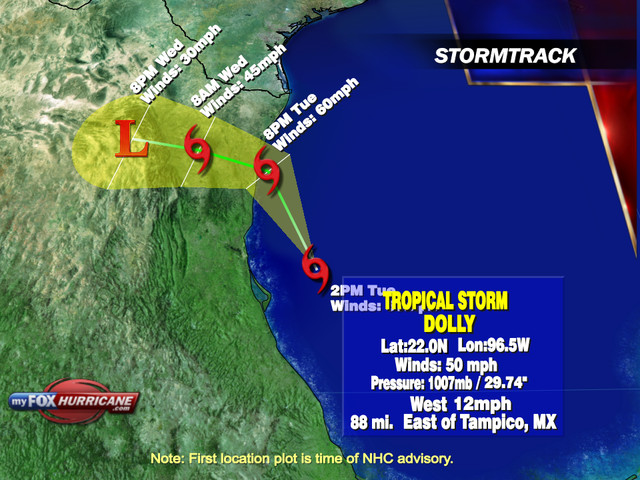 Tropical Storm Dolly brings a big flooding threat to the western Gulf coast of Mexico, including the Tampico region. The mountainous terrain also enhances the threat for mudslides, especially near and south of the landfall location. 5-10″ is possible but isolated areas could receive up to 15″ of rainfall. The ECMWF estimates a bullseye of 7″+ is possible by 8 AM Friday.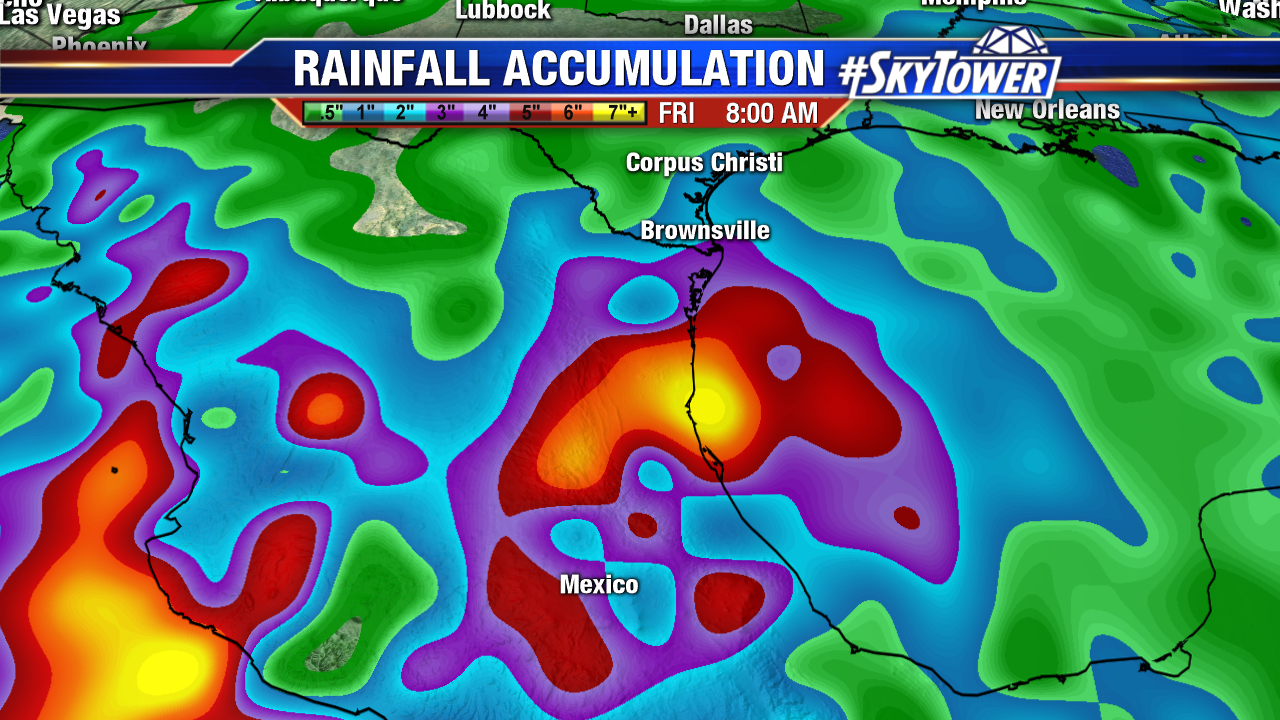 The most active month of the Atlantic season began Monday and the Caribbean and Atlantic are generally quiet. However, many reliable computer models suggest a healthy tropical wave will emerge off of Africa Thursday or Friday near the Cape Verde Islands and track westward at about 15 mph. The National Hurricane Center puts these odds at 30% over the weekend.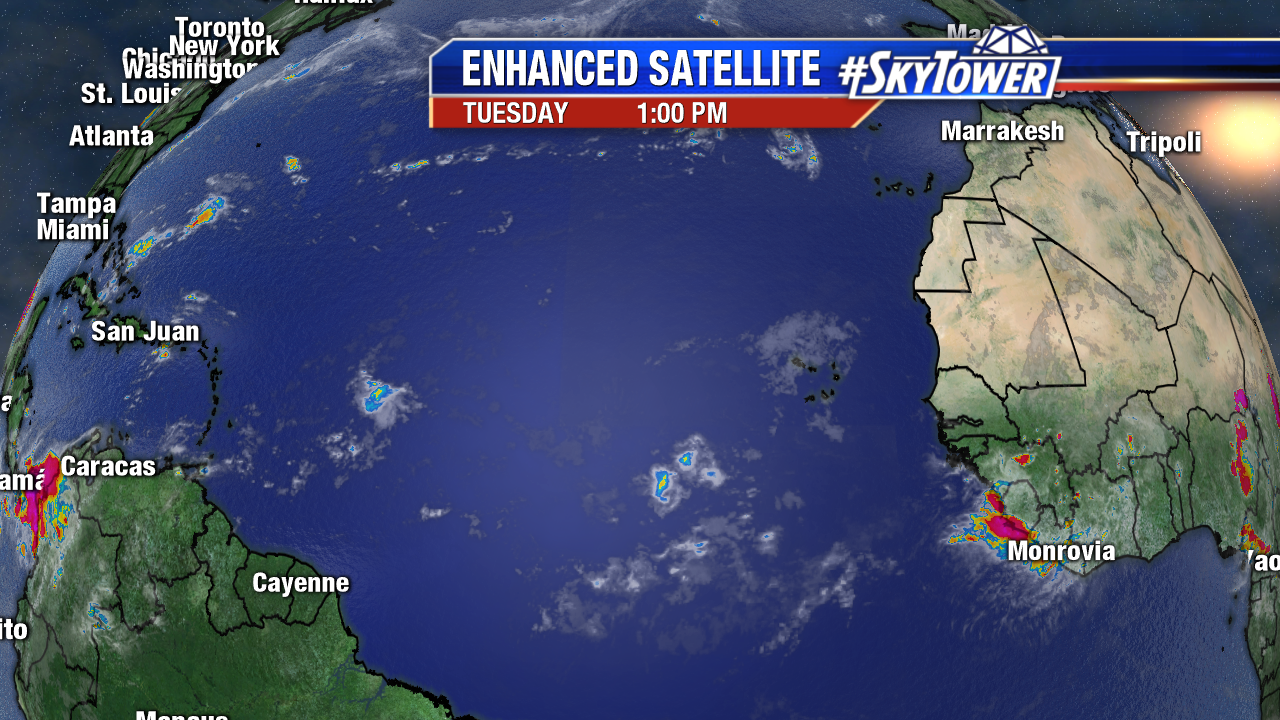 The 12Z GFS suggests low pressure will bring squalls to the Cape Verde Islands Friday afternoon. This model is aggressive on tropical cyclone development and Tropical Storm Edouard could form as early as Saturday near the Cape Verde Islands. The GFS takes the tropical storm on a northwest track through the open Atlantic (well north and east of the Lesser Antilles) through mid-week next week.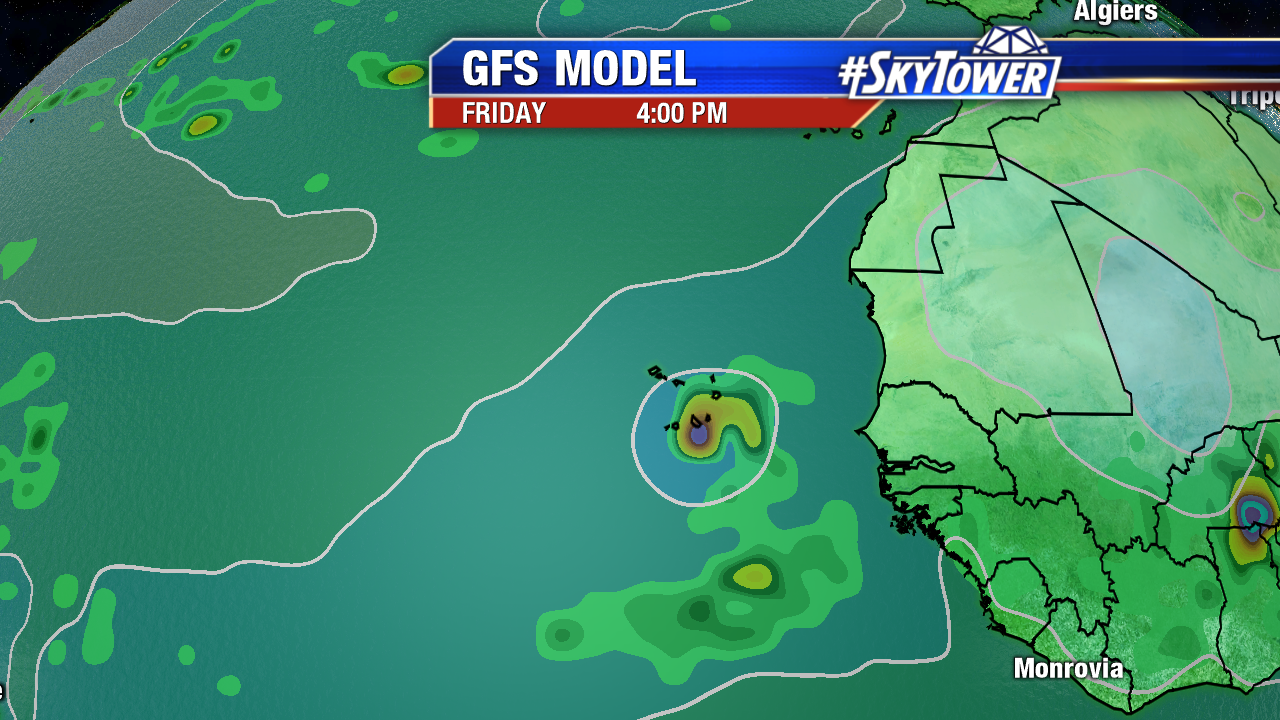 The 12Z ECMWF doesn't strengthen this particular tropical wave much but does develop a second stronger easterly wave on Monday or Tuesday. The graphic below is the previous model run, which also is more aggressive on development of the second tropical wave next Tuesday. Stay tuned.