It took its time but Ana officially made landfall as its center moved inland between Myrtle Beach and North Myrtle Beach South Carolina at 6 AM EDT Sunday. During this time max sustained winds were 45 mph. As expected the first named storm of the season weakened overnight over cooler shelf waters however the structure of the storm remained impressive. While the center is cut off from its moisture source the east side of the storm maintains its tropical connection into Sunday afternoon. Tropical downpours continue for the northern Grand Strand and east of the center of Ana in eastern North Carolina Sunday. The GFS model suggests an additional 2+" in spots (see the graphic below).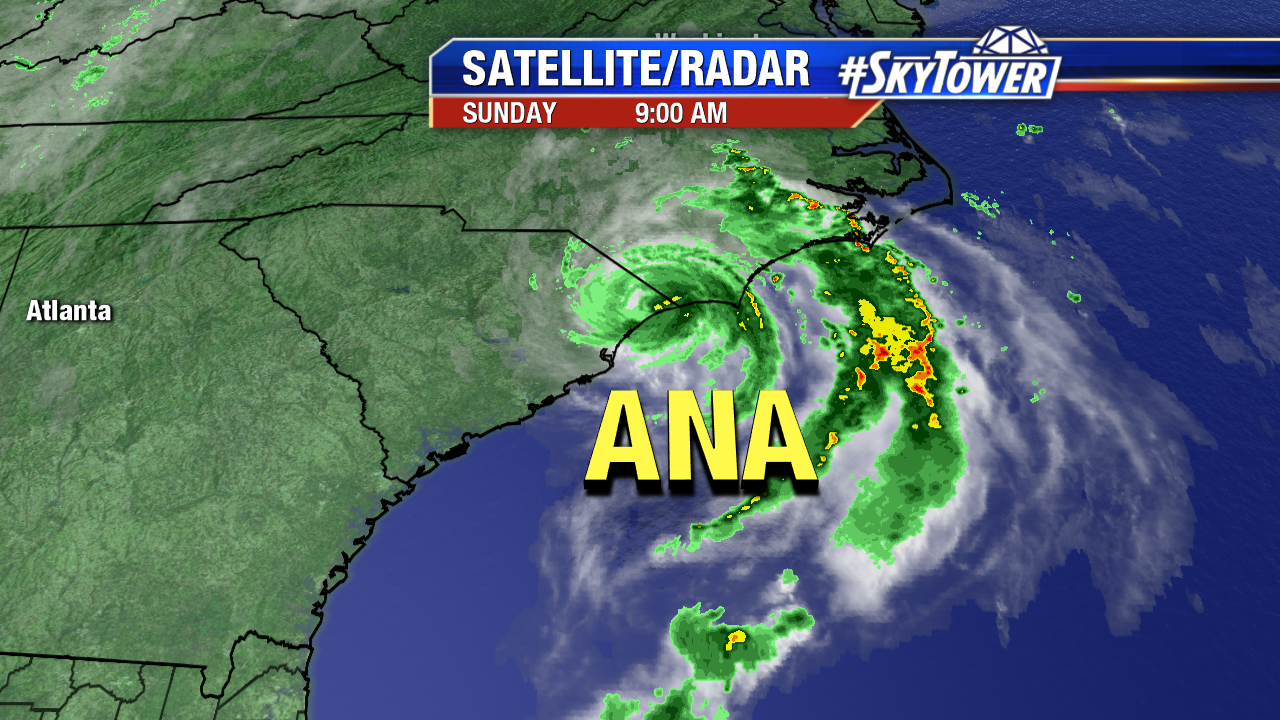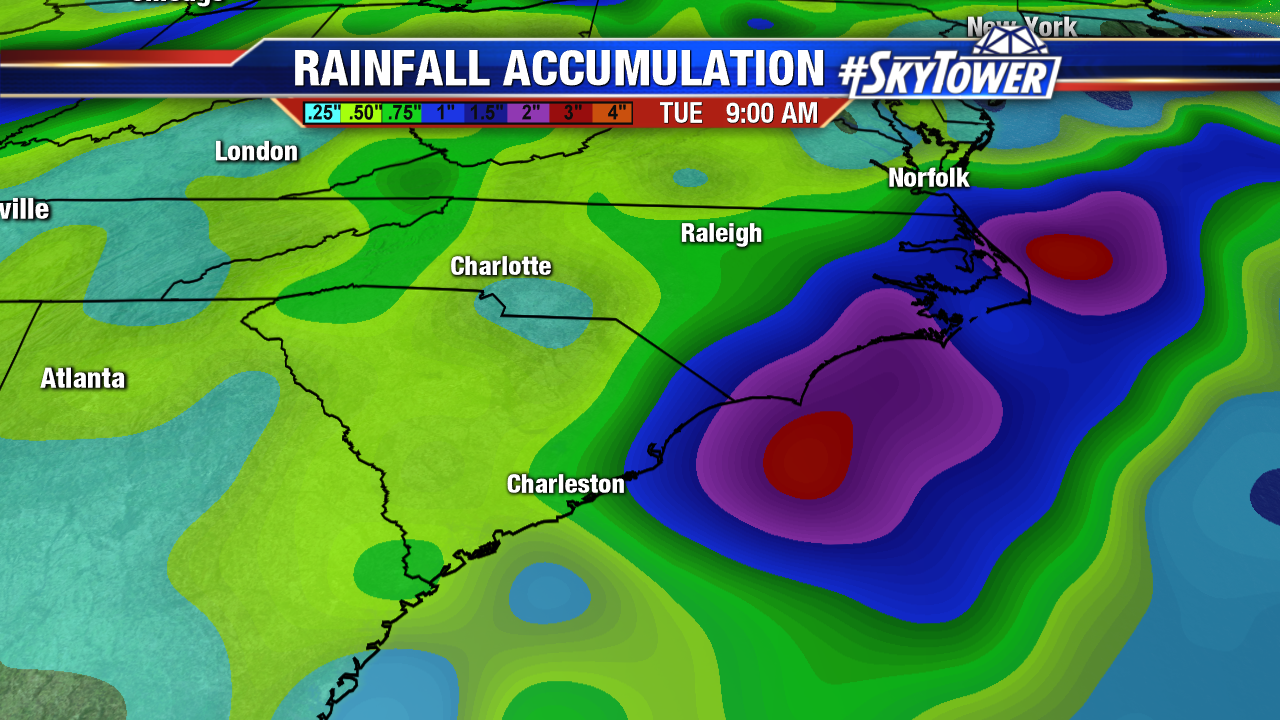 As of the 5 AM advisory Ana weakens over east central North Carolina to a tropical depression overnight into Monday. It loses its tropical characteristics by late Monday or early Tuesday (if not sooner). Lingering moisture keeps the chance for showers around for the mid Atlantic into early work week. Winds stay gusty (in 30-35 mph range) in the coastal Carolinas especially along the immediate coast into Sunday afternoon. A wind gust of 58 mph was recorded at the Frying Pan Shoals buoy late Saturday.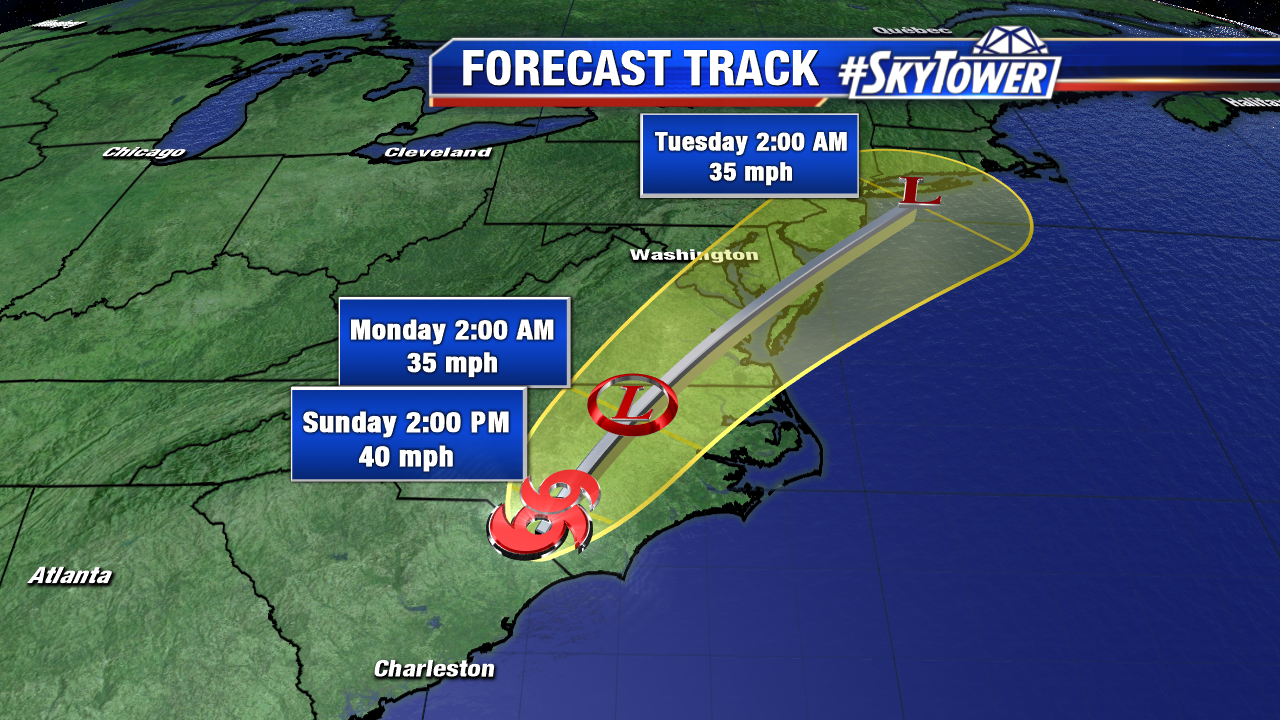 Surf impacts have been the biggest culprit with Ana. Wave heights remain impressive early Sunday with seas up to 10 feet offshore. Seas remain rough Sunday and the risk for rip currents stays high. Seas subside Monday and Tuesday.