There are just 8 days remaining in the 2014 Atlantic hurricane. The month of November has been uneventful and it will likely wrap up with no named storms. That puts the official 2014 total at 8 named storms, 6 hurricanes and 2 major hurricanes. The last named storm, Hanna, dissipated in late October over Central America. While November storms are rare (only 5% of named storms typically form this month) late November storms are even rarer. Since 1851 only 16 named storms formed in the Atlantic Basin from November 21-30. The minimal storms that did form originated mainly in the western Caribbean and open Atlantic. This map is courtesy Google Earth.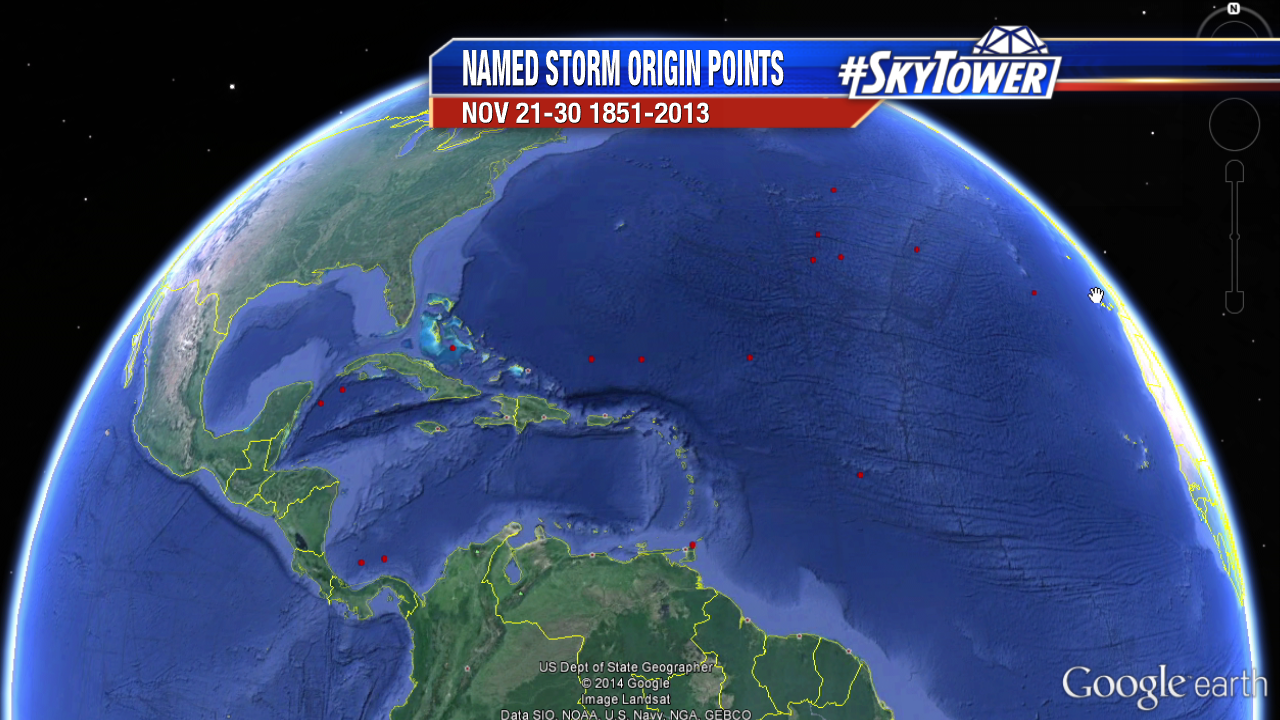 The western Caribbean has been exceptional dry this month. That's the case Saturday morning. Water vapor imagery shows a huge batch of dry air in the western Caribbean and another batch over the western Atlantic behind a frontal boundary. The only feature of note is a weak upper drifting west over the Lesser Antilles and Puerto Rico.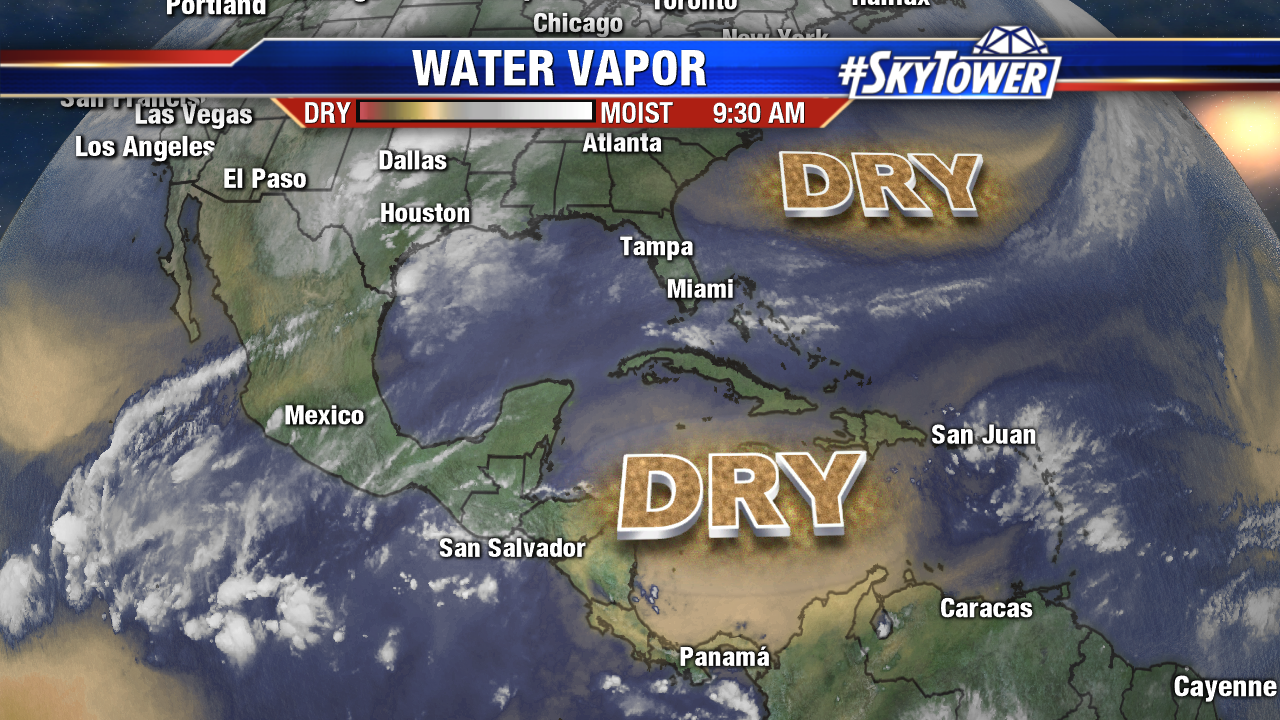 Upper level winds have also been hostile with active fronts this month. Tropical cyclone development is nearly impossible over the Gulf and west Atlantic with high wind shear values Saturday. The only area with favorable upper level winds is the southwest Caribbean. There is a bone dry air mass in this region of the Caribbean squashing chances of even any/much convection.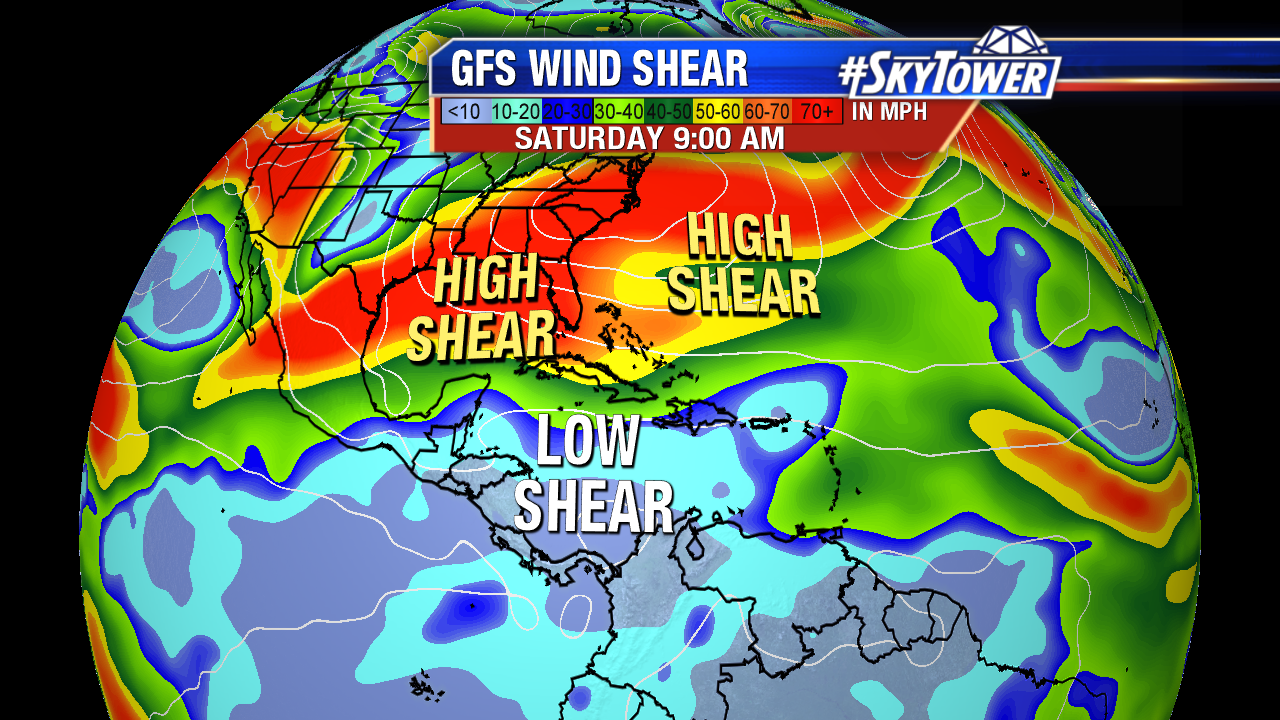 As we fast forward to Friday of the upcoming work week upper level winds stay hostile behind yet another strong front. Wind shear values stay low in the southwest Caribbean but not of our reliable computer models hint at tropical development.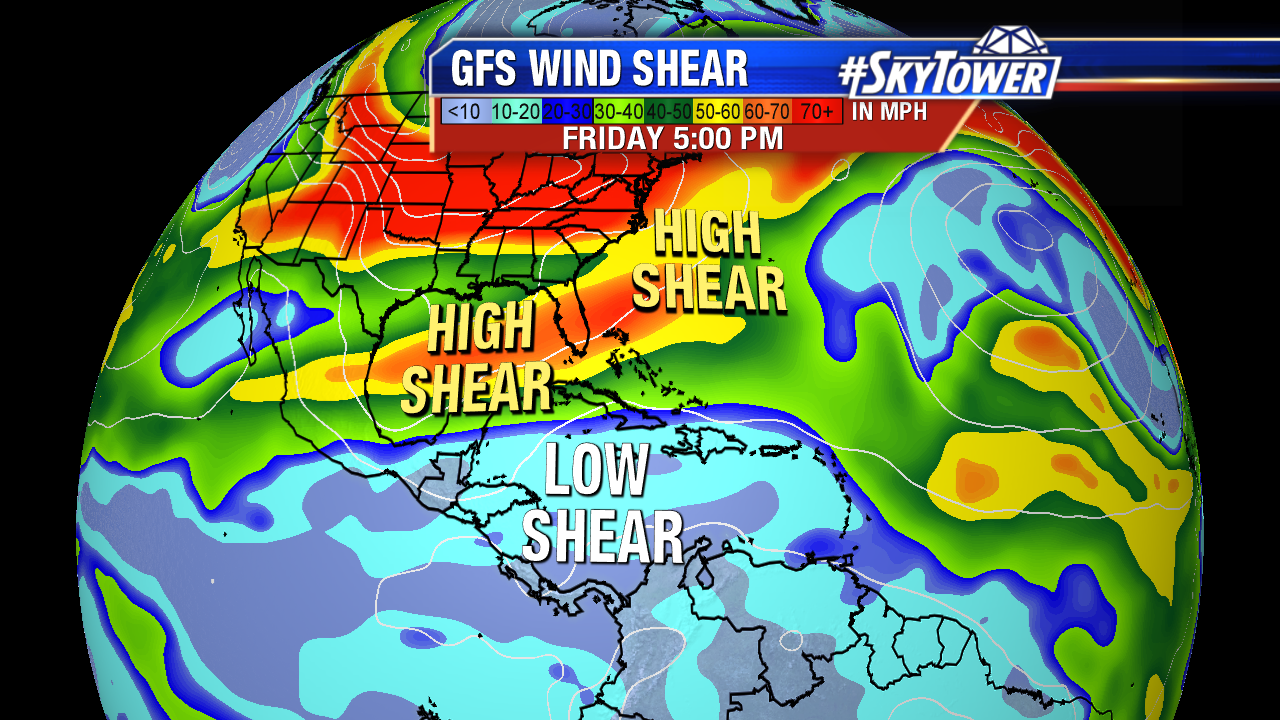 The long-range reliable Euro model shows no areas of tropical concern through the end of the month/end of the 2014 Atlantic hurricane season.