There are only a few areas of interest in the Atlantic Basin Tuesday. Joaquin still maintains minimal hurricane strength but it is gradually set it weaken over the cooler north Atlantic. It will likely become post tropical by Thursday, if not sooner as it races northeast under the influence of the westerlies.The official 11 AM advisory brings the non tropical low near the British Isles late in the weekend. It could bring tropical storm force winds and heavy rain to this region during this time.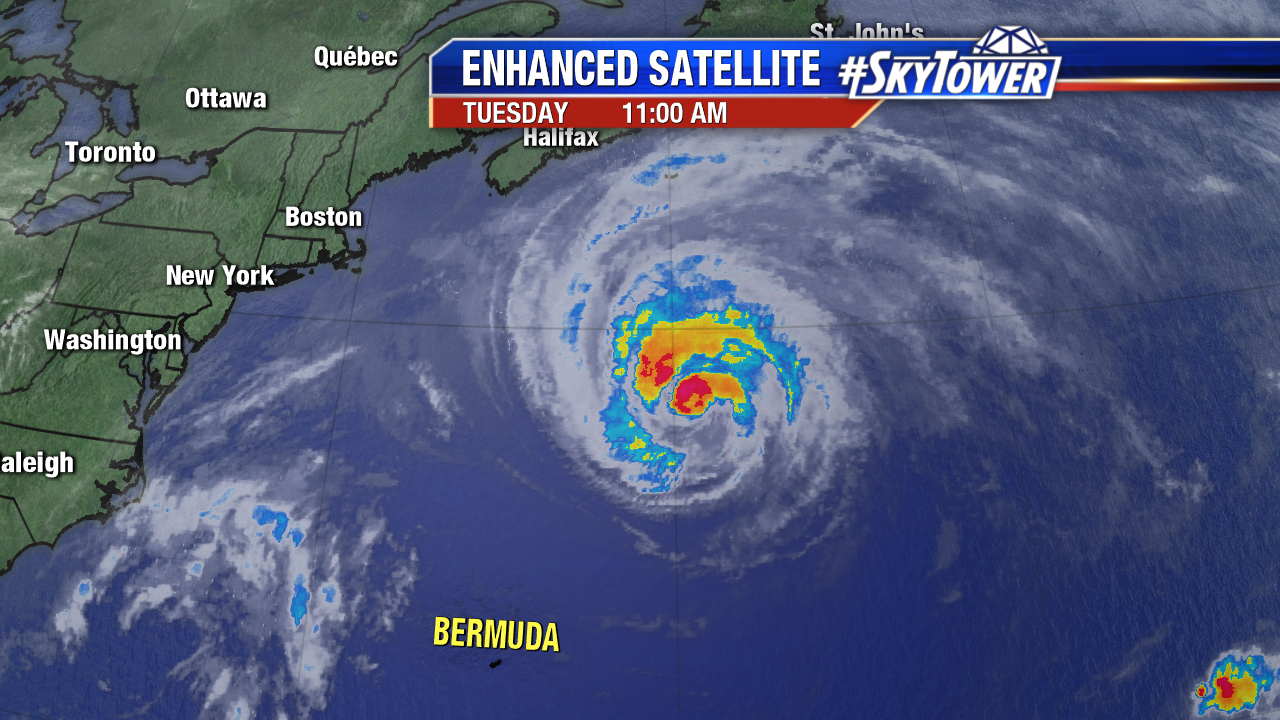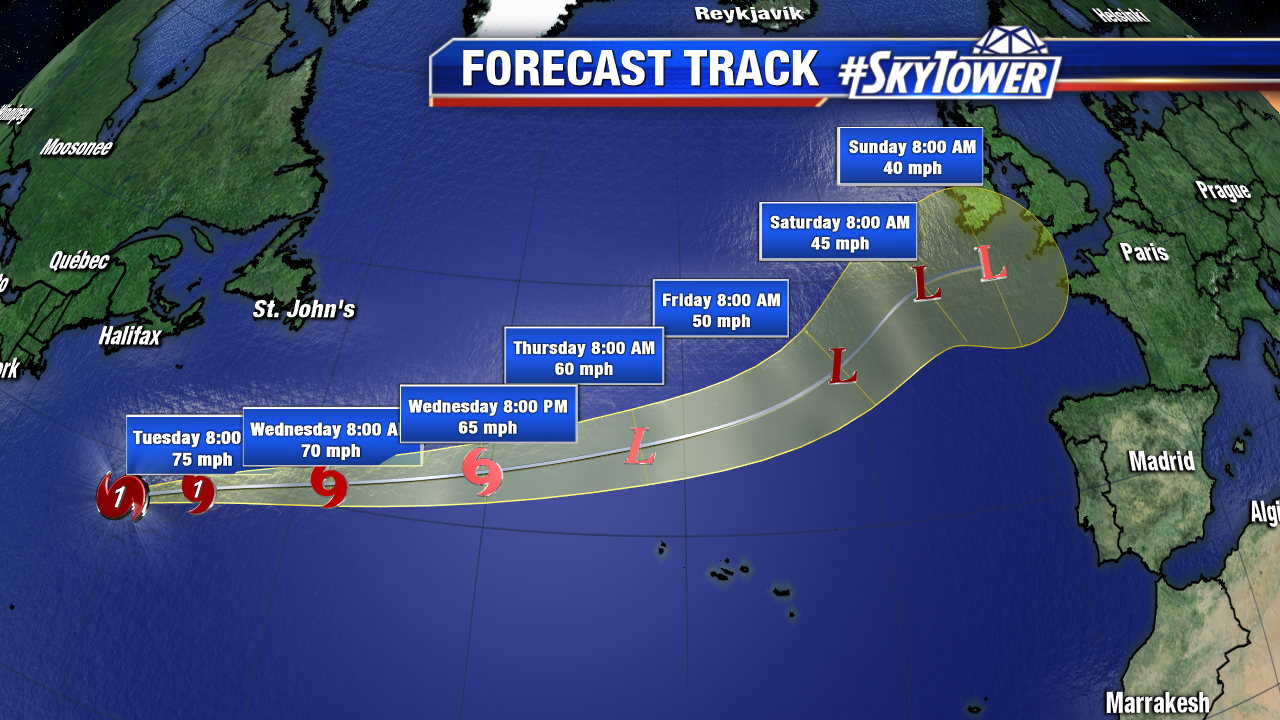 Invest 91L battles moderate to high wind shear well east of the Lesser Antilles  and convection is disorganized early Tuesday. While wind shear values will drop a bit Wednesday and Thursday as the disturbance moves through the Lesser Antilles most reliable computer models keep it as an open wave during this time. The Euro does develop a weak area of low pressure east of Bermuda late in the weekend. The odds of tropical depression development over the next 5 days sit at 20% per the NHC.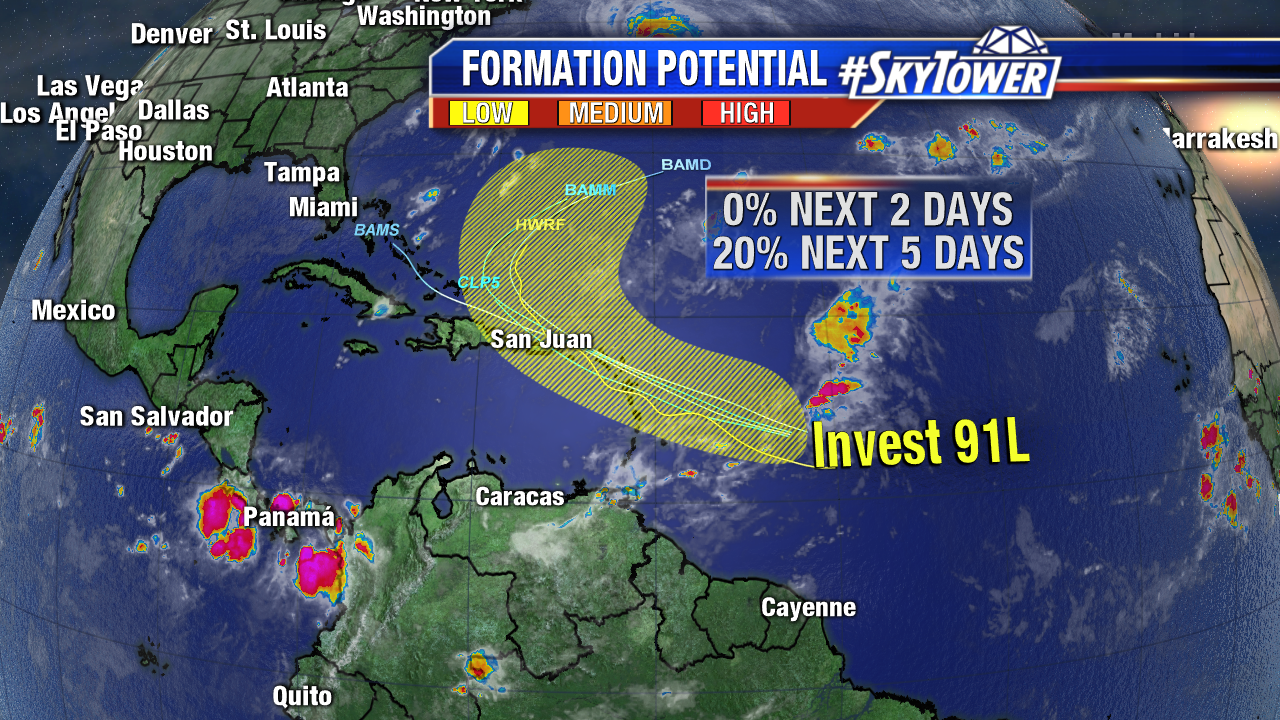 It's a ways off but the long-range GFS hints that low pressure may spin up in the western Caribbean in about a week and a half to two weeks. The graphic below is the 06Z GFS next Thursday morning. If this becomes a trend in models it is worth keeping an eye on. Climatology in mid to late October favors a northerly track possibly towards. There is plenty of time to watch.