The tranquil spell continues in the Atlantic Basin with no tropical cyclones on the horizon for least the next week. A very weak area of low pressure develops near a stalled front east of Florida but this boundary should dissipate over the next 24 hours. Overall, dry air and moderate wind shear keep convection limited in the Gulf, Caribbean and western Atlantic. While there are already 4 named storms in the Atlantic in 2016 the east Pacific is off to a slow start. So far there are no named storms. By late June typically there are already 2 named storms, one of which reaches hurricane strength. A tropical wave over Central America has a low chance of tropical depression development as in emerges in the east Pacific in the coming days.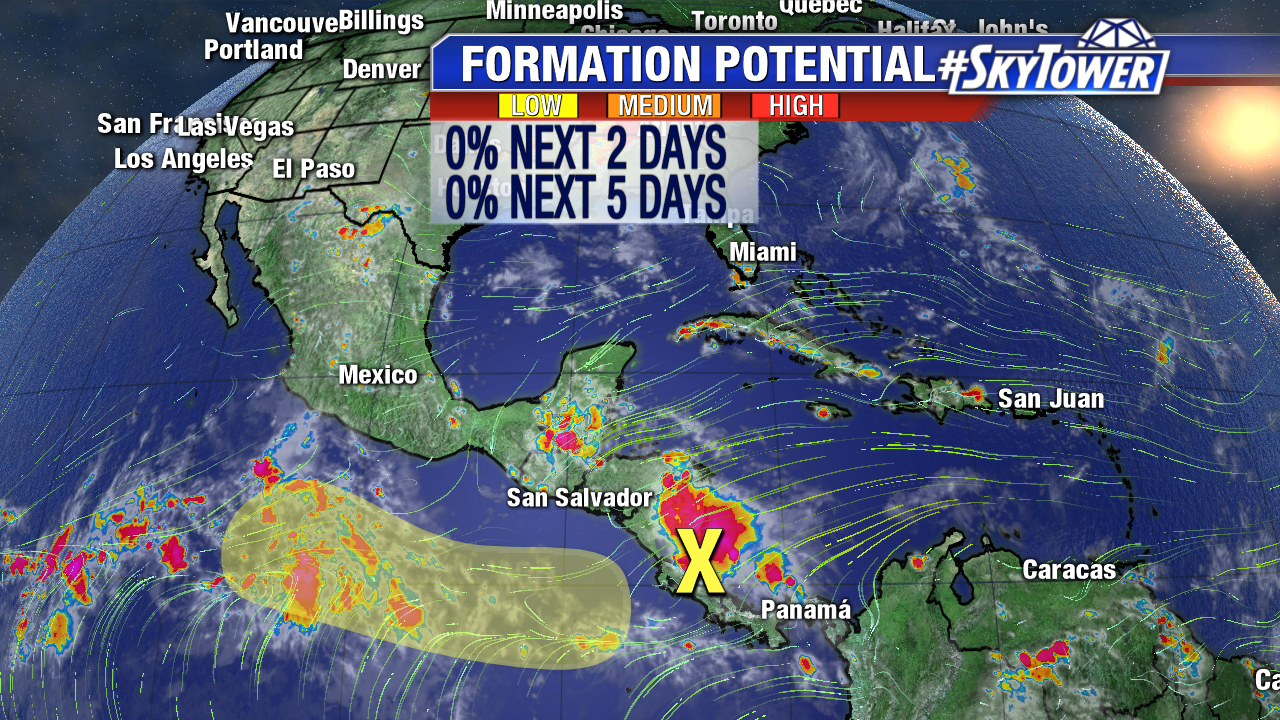 As we approach the beginning of the July the breeding grounds for tropical development shift some. In July storms tend to ride the Atlantic Bermuda High and can track northwest into the western Atlantic or westward through the Caribbean and up into the Gulf of Mexico. Keep in mind only 8% of named storms form during the entire month of July. The season sees peak activity in August and September when the Cape Verde season gets going.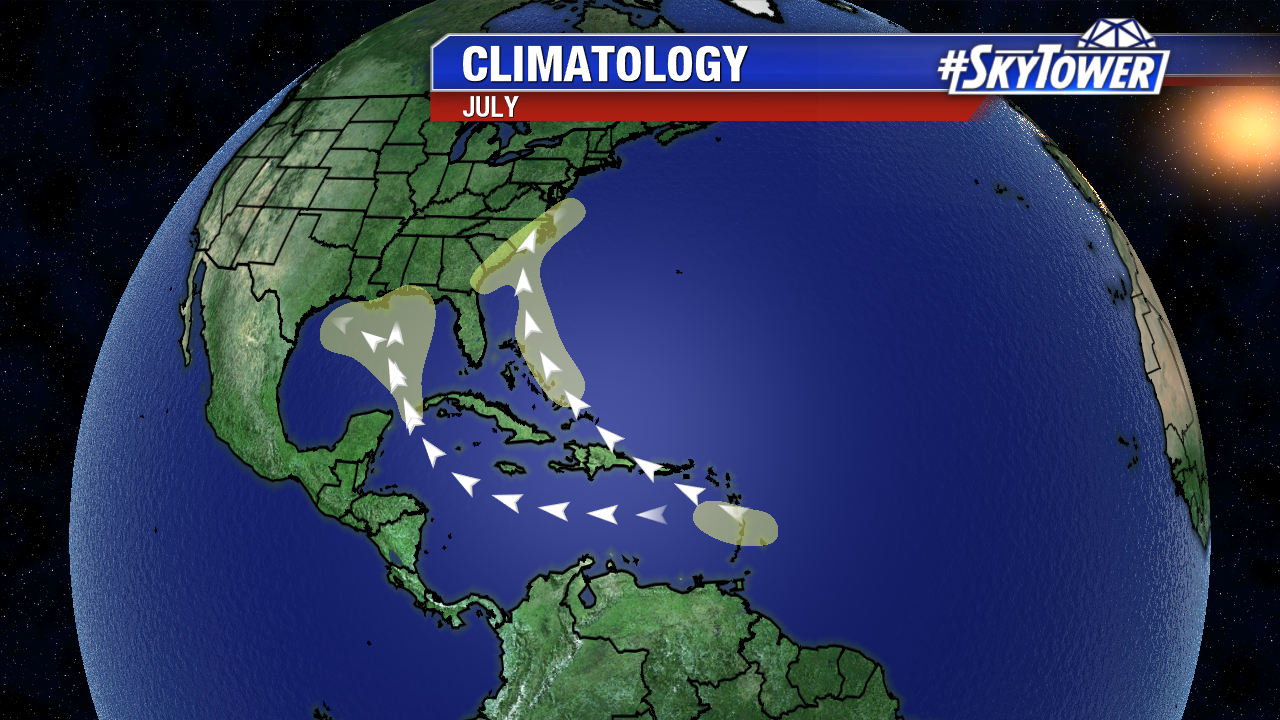 Long-range computer models really don't show much happening as we head into the first week of July. Here's the Euro next Wednesday July 3rd.  Notice a low deepening west of Mexico in the east Pacific a perhaps weak low pressure along a front east of the U.S..