Tropical Depression Nine Dissipated Wednesday night as it moved over the Yucatan Peninsula. While still expected to bring soaking rains to that area (5″-10″+), the disturbance no longer looks organized enough to be considered a depression. In fact, a look at the enhanced satellite imagery from Thursday morning doesn't show much over the Yucatan. Rather the heavy thunderstorm activity moving into the western Caribbean is far removed from the actual broad area of low pressure, which is still over the Yucatan.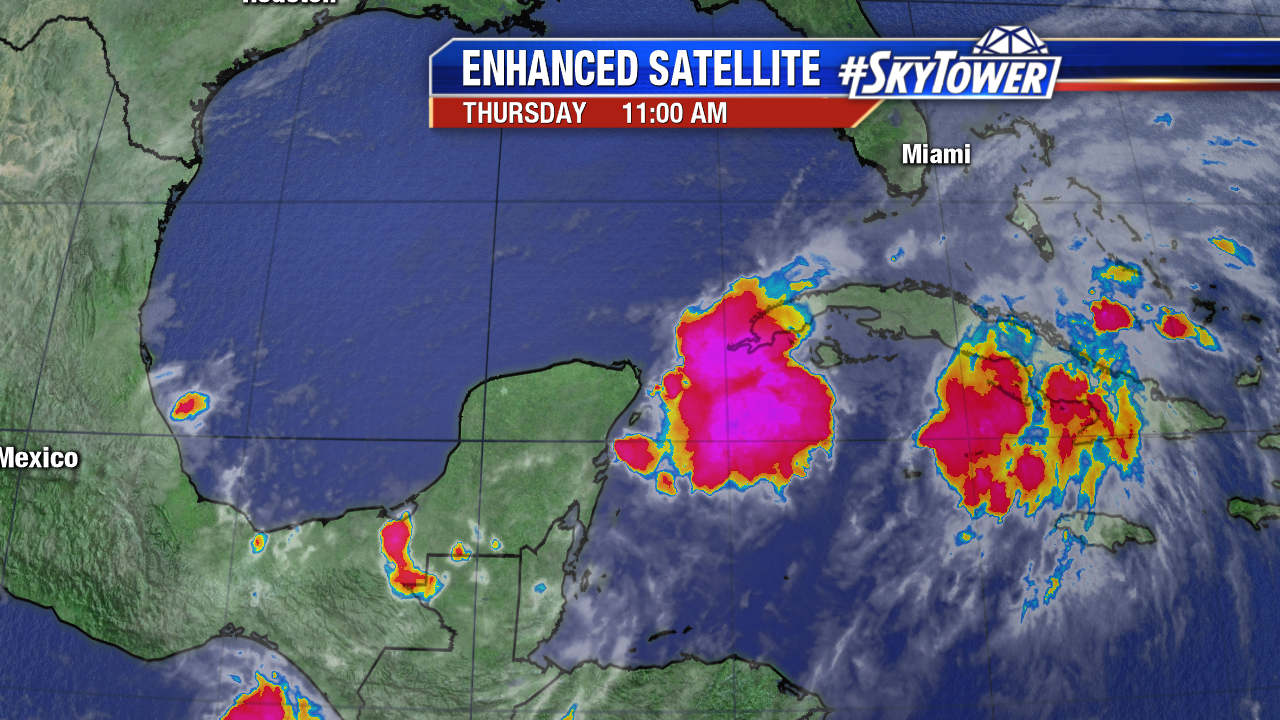 Despite having dissipated, we will still have to watch the remnants of TD9 once it emerges into the western Caribbean. Over the last few days, models have been trying to develop the remnants into something that would move into the Gulf. However, today, all of those models have backed off and no longer show any development. Below are the ECMWF (Euro) and the GFS; note neither shows any re-development of TD9.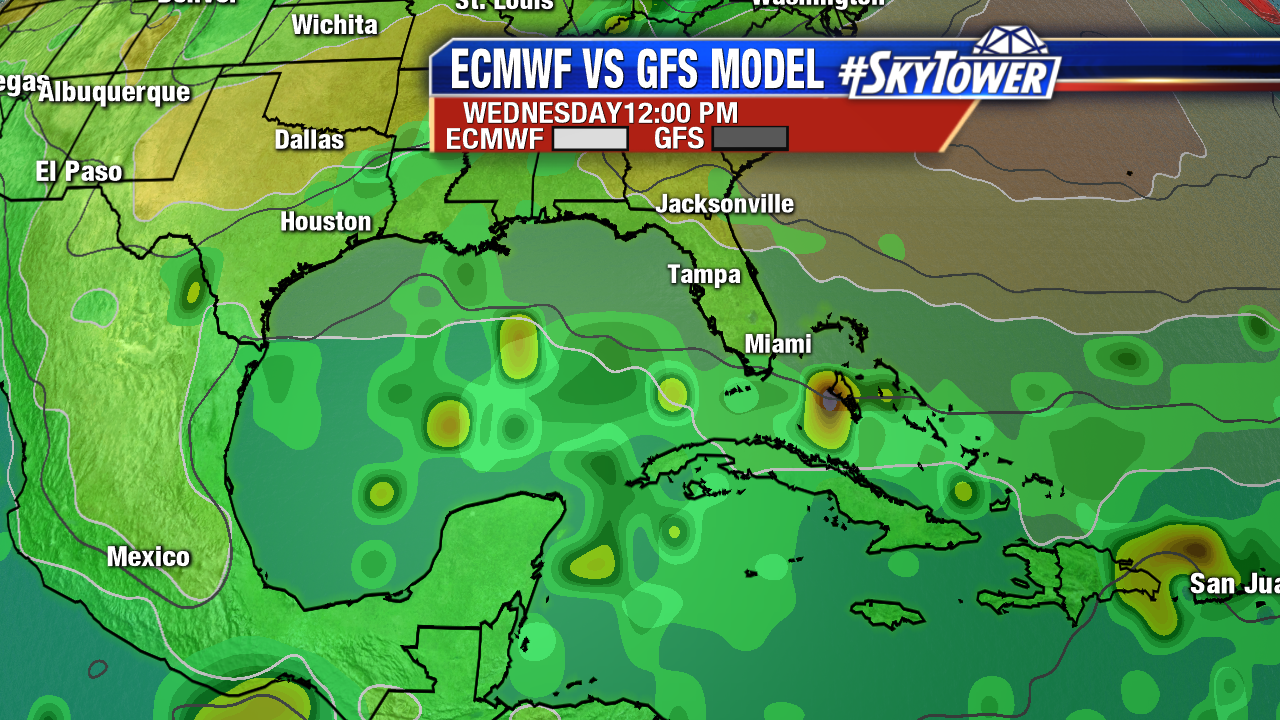 As for one of the reasons why re-development is unlikely, we have to focus in on precipitable water values which measures the amount of available moisture in the atmosphere. As we head into the weekend, a big trough will help to drag dry air through the Gulf and into the western Caribbean. Notice the abnormally dry air (denoted by shades of yellow and brown) by the weekend sitting in the Gulf.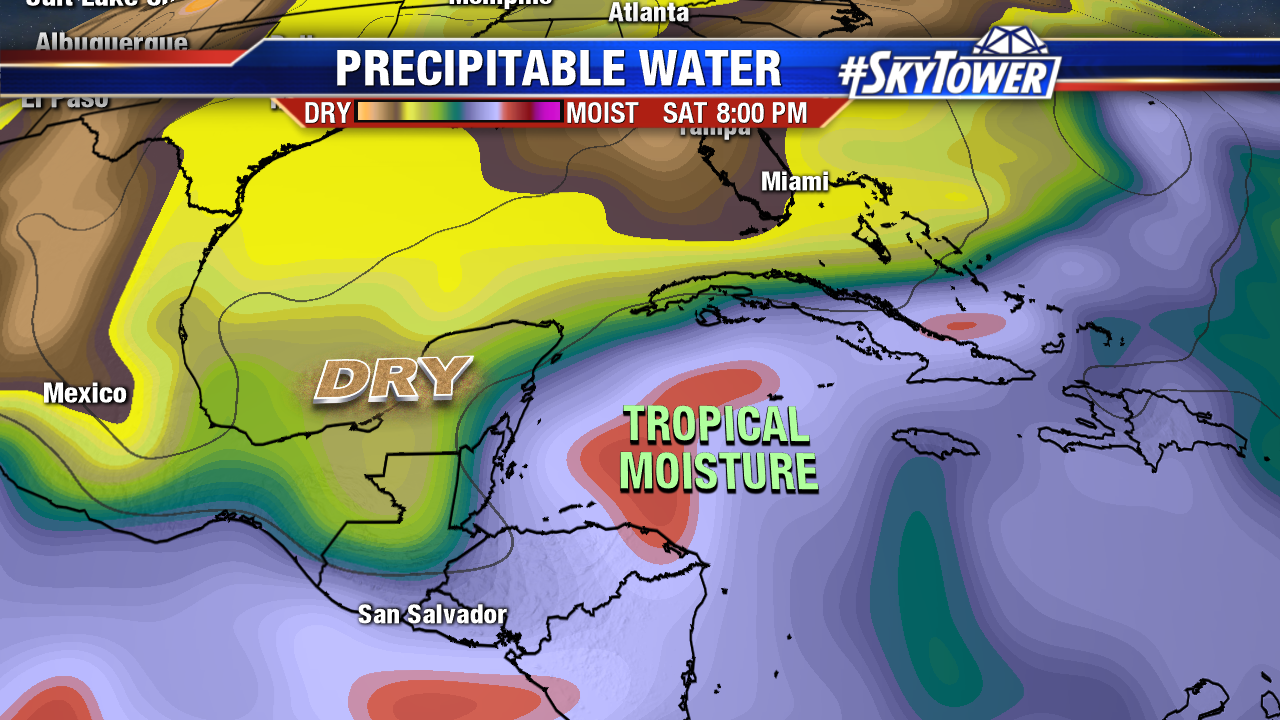 That same trough will bring higher wind shear into the picture through the weekend and into early next week. This will produce a very unfavorable environment for development or re-development in the Caribbean.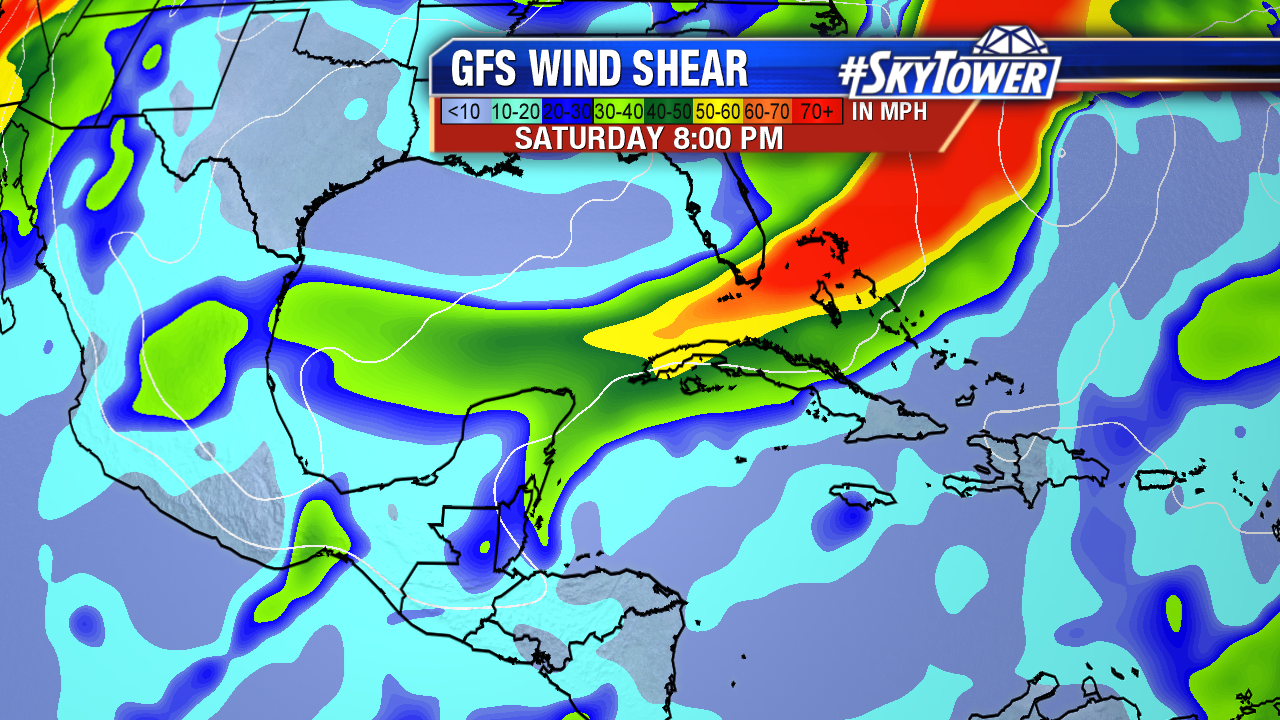 In addition, sea surface temperatures in the Caribbean are actually at or slightly below average for this time of the year. Having said that, if anything did spin up into the Gulf next week, SST's are running well above average and would provide plenty of fuel for development.