Former Invest 95L has been struggling mightily in the Atlantic waters. While temperatures have been on the warmer side, wind shear remains high over the region. Enhanced satellite imagery shows a very disorganized area of showers and storms.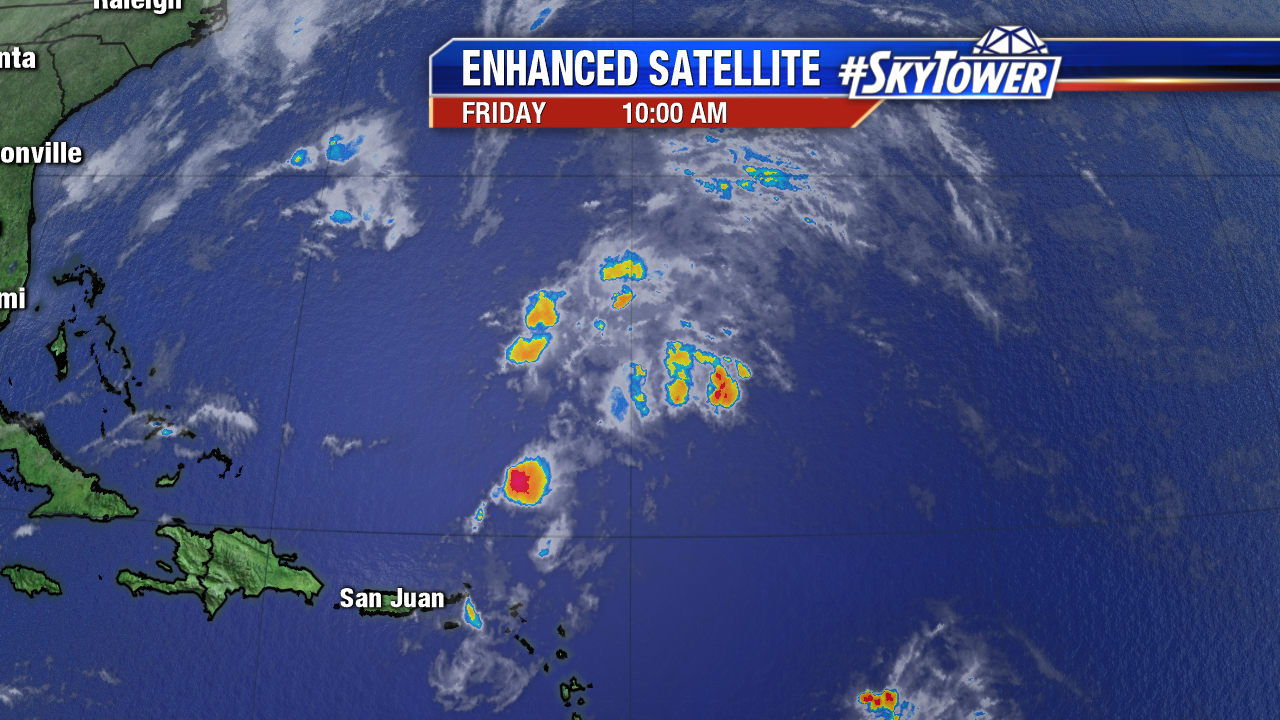 A westerly wind shear of 20-30 kts continues to batter this disturbance. And that wind shear is expected to increase to near 50kts as a trough moves off the eastern seaboard early next week. Hence, development of this disturbance is not expected.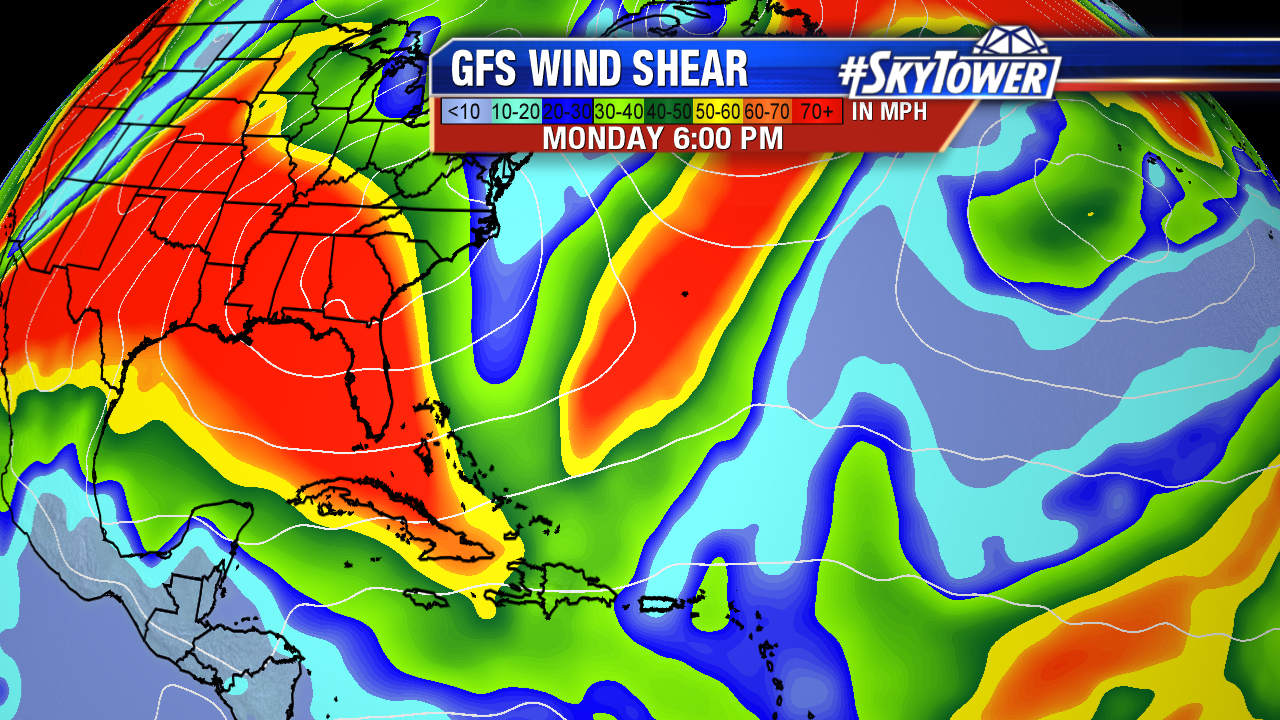 Meanwhile, the extremely active East Pacific season continues. Tropical Storm Vance has formed off the southwest coast of Mexico. While it is currently fighting some drier air and moderate wind shear, it is expected to become the 14th hurricane of the East Pacific season (average is 8) as it tracks parallel to the Mexican coastline this weekend into early next week.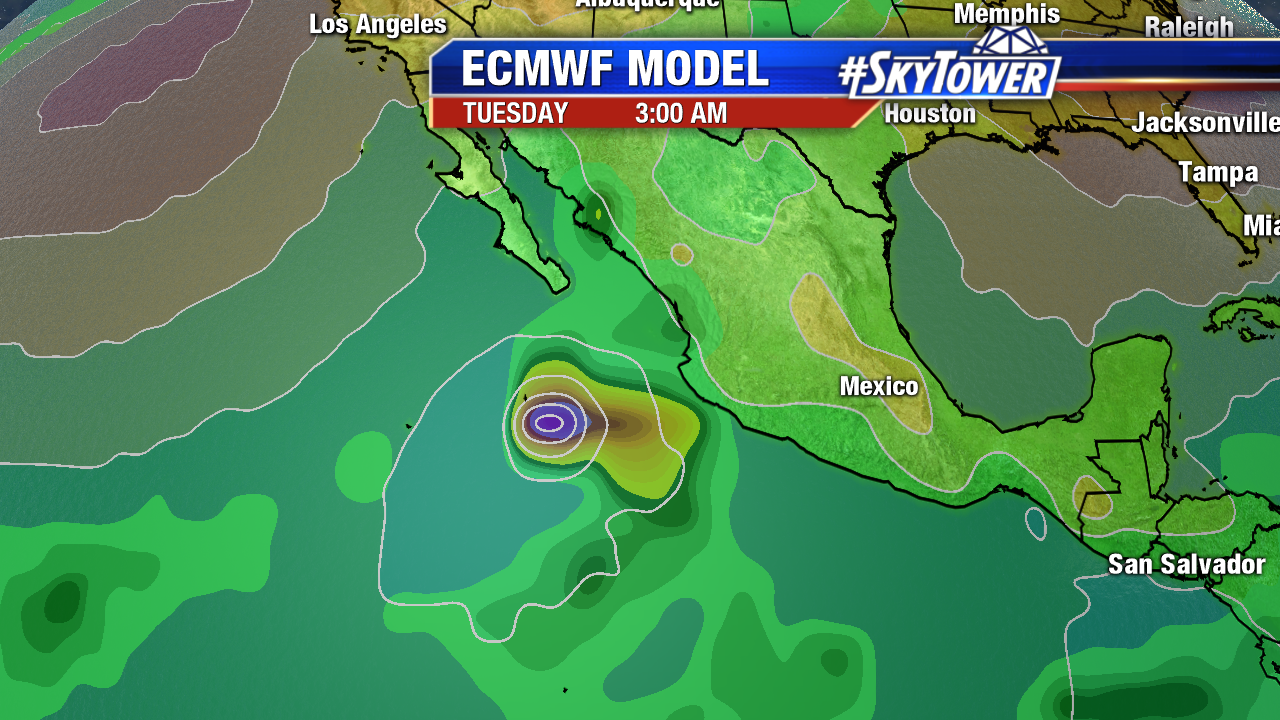 By the middle of the week, a trough looks to shear Vance apart as it moves over Mexico. That trough will also pick up the moisture from the storm and move it northeastward into Texas for Wednesday and Thursday.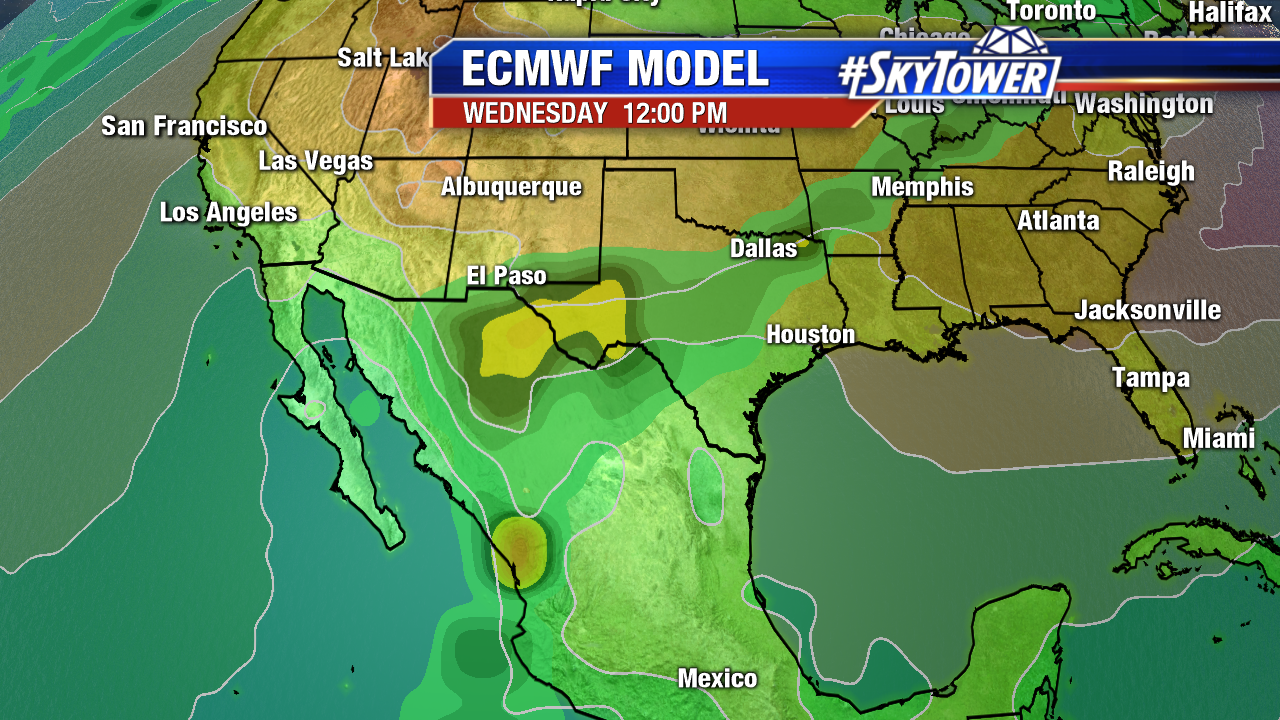 With only one month left in the 2014 Atlantic Hurricane season, things will likely continue to wind down. We only see typically 5% of named storms forming in the month of November. Having said that, we'll have to continue being vigilant for any storms out there. In fact, the GFS does bring lower pressure toward the Bahamas late next week so we will watch this closely.