Considering it is just ten days past the peak of the Atlantic hurricane season the Atlantic basin is unusually quiet. The strongest hurricane and name storm of the 2014 season, Edouard, lost its battle with cooler water temperatures and strong wind shear Friday afternoon. As of Saturday morning it is nothing more than a swirl of clouds west of the Azores.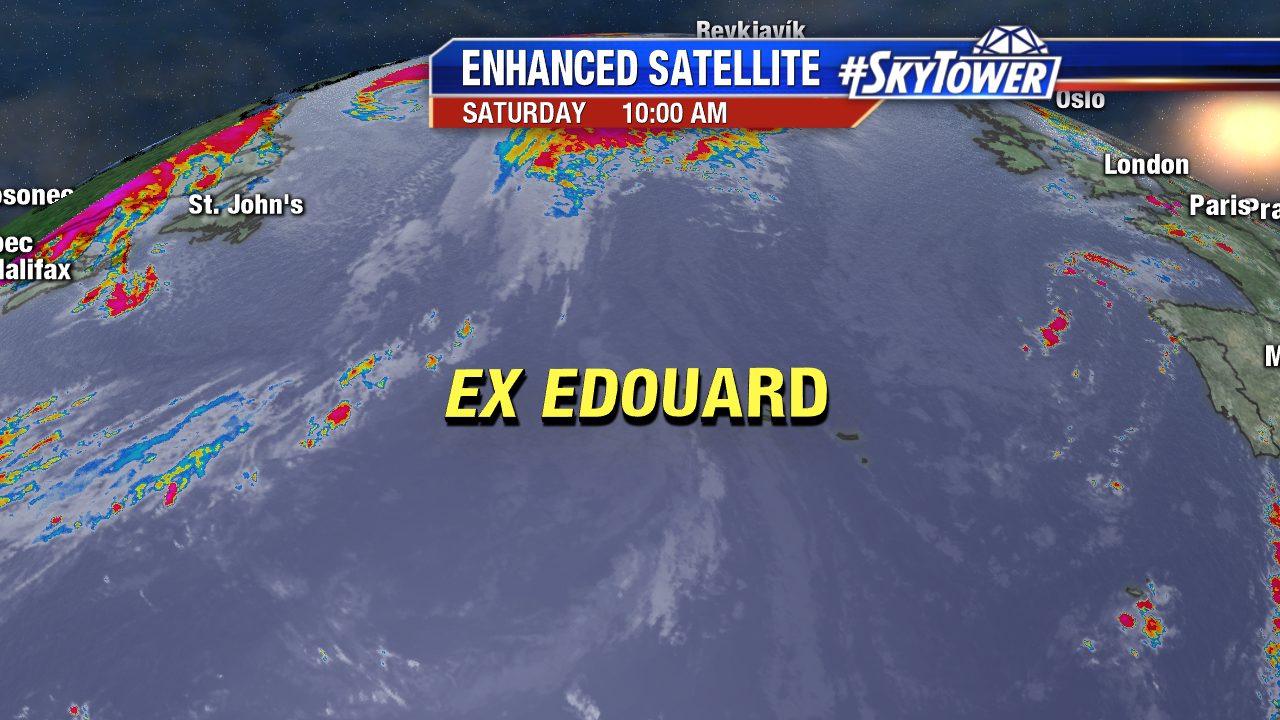 Moderate wind shear also keeps Invest 95L from organizing significantly near the Cape Verde Islands. Convection looks promising on enhanced satellite imagery but it is widely scattered due to a belt of southwesterly shear. There is also plenty of dry Saharan air west and north of this feature. As of Saturday morning the elongated low has a low 10% chance of becoming a tropical depression by Monday morning and a low 10% chance by Thursday morning. Models generally take Invest 95L north northwest over the next few days. It will brings squalls the Cape Verde Islands into early work week (regardless of development) and is no threat to any other land masses.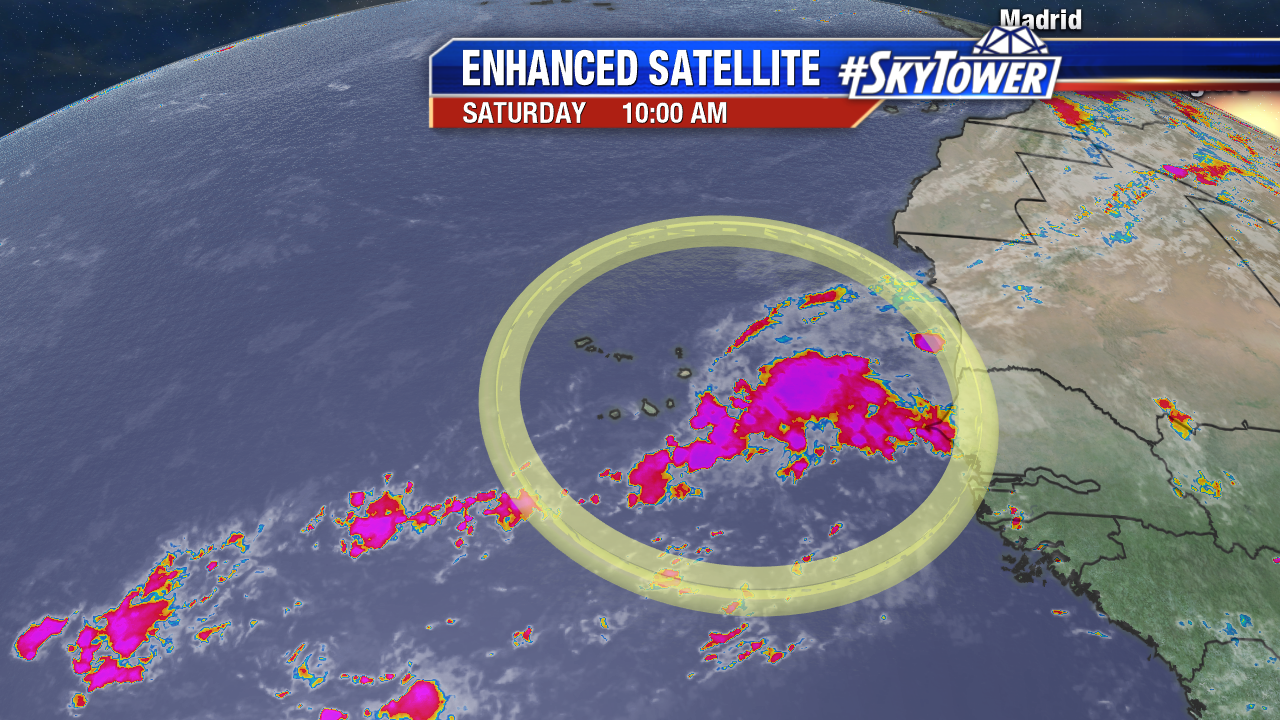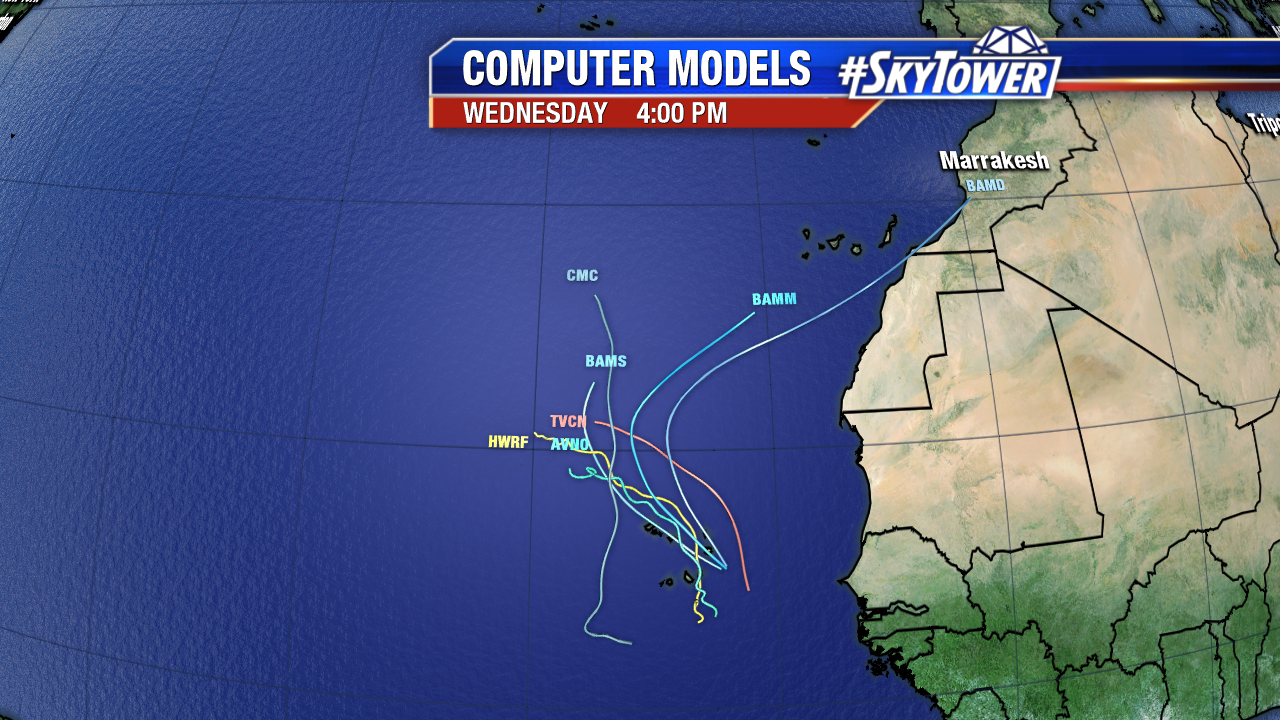 Closer to home we are watching low pressure along a frontal boundary east of Florida over the warm western Atlantic. Officially per the NHC no tropical depression development is expected here over the next five days but it is worth keeping an eye on as it moves northeast. Strong westerly shear should keep the low form deepening significant. There is also upper level energy in the vicinity too associated with a trough. The surface now tracks northeast and enhances rain in coastal north Carolina early Sunday.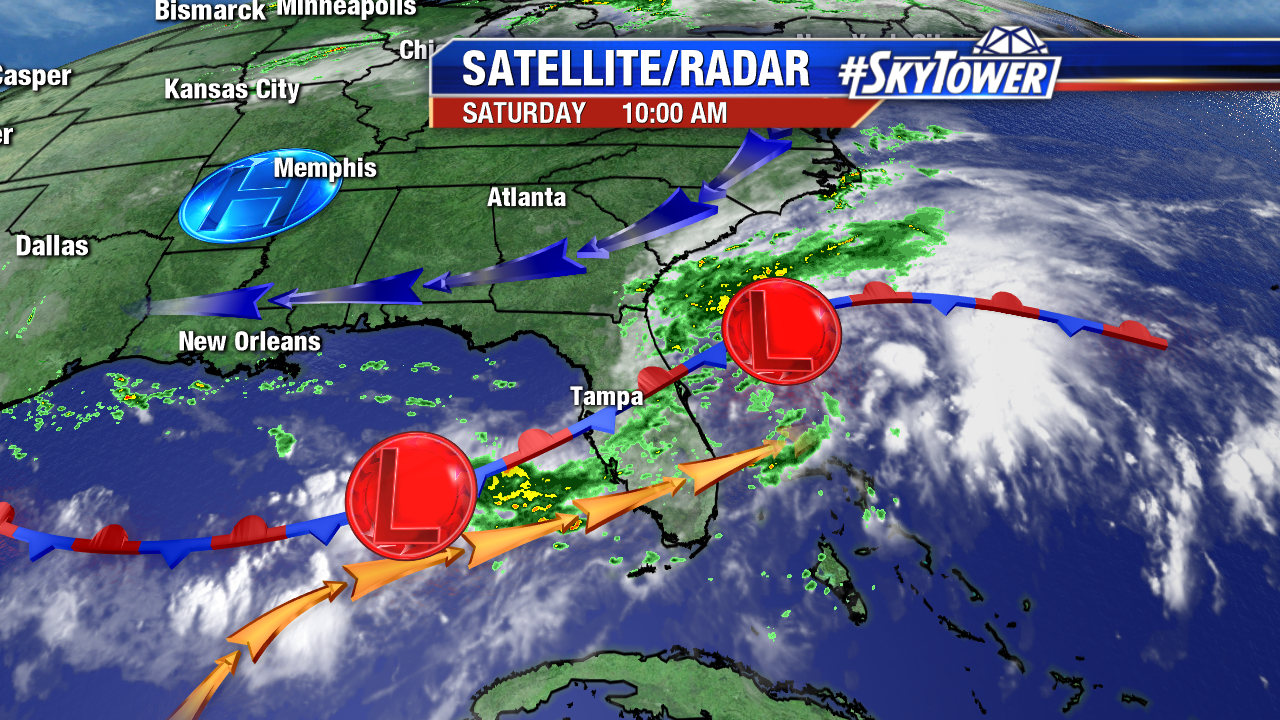 In the east Pacific Polo is a minimal tropical storm. As of 11 AM EDT max sustained winds are at 45 mph and it is tracking northwest at 8 mph. Confidence is high that with the exception of rough surf most of the rain and wind will stay well south of the southern Baja peninsula. This region is still recovering from Hurricane Odile earlier this week. Tropical storm Polo is a sheared system and could become a tropical depression late Saturday or early Sunday.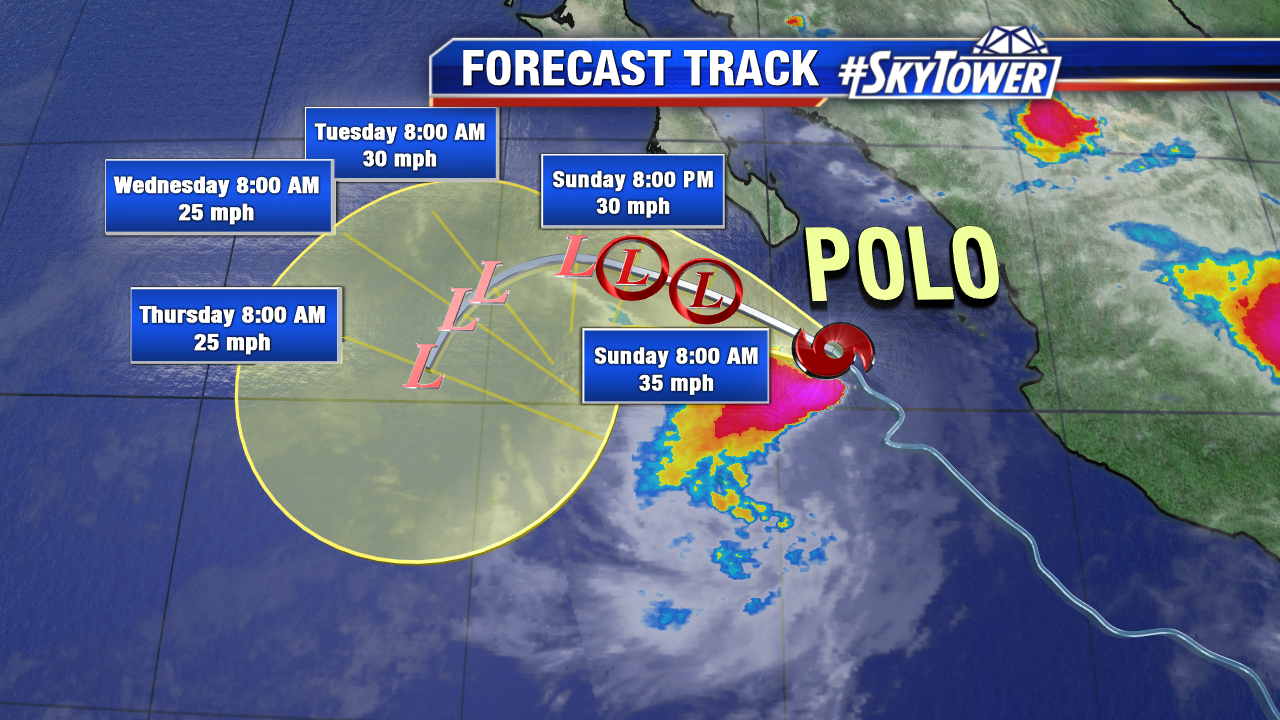 It's still a ways off but long-range models suggest that low pressure could spin up in the western Caribbean in 7-10 days. Atmospheric conditions look to be a bit more favorable for development during this time. We'll keep you posted.