Halfway through, it was one of the quietest Atlantic hurricane seasons on record. Shortly after however, the switch was flipped; and we ended up with a season that many folks will not forget for the rest of their lives.
14 named storms, 8 of which became hurricanes – the final tally tells the story of a near-normal season. Two of those fourteen storms though – Ian and Nicole – crossed the state of Florida, each life-changing in their own right for thousands of residents.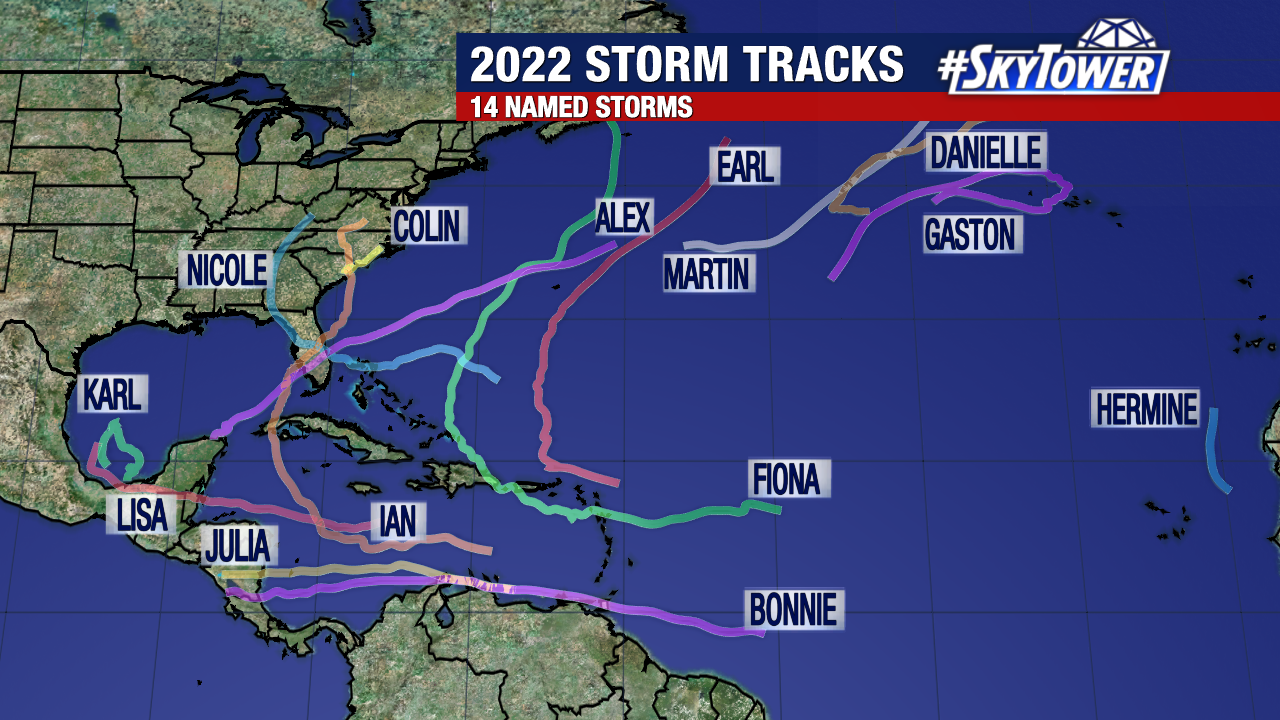 In late September, we began tracking a tropical wave entering the Caribbean Sea. With just about everything working in favor of a strengthening system, it was clear from the beginning that this was going to be an incredibly dangerous storm for someone along the eastern Gulf Coast. Unfortunately, that came to fruition on the afternoon of Wednesday, September 28.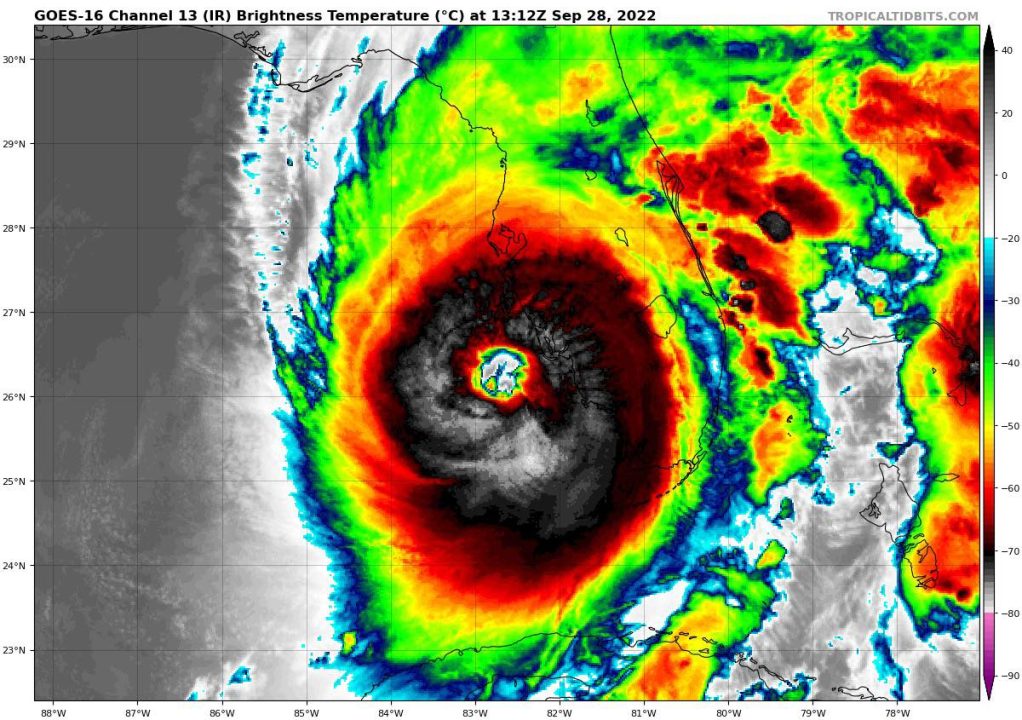 Ian roared ashore in Southwest Florida as a strong category 4 storm with max winds of 150 mph. While, the winds left a swath of damage that stretched up through central Florida, it was the storm surge that brought utter devastation to coastal many coastal areas. Peak surge heights of 12-18 feet were recorded along the southwestern Florida coast. Sadly, Ian claimed the lives of 139 people in Florida, making it the deadliest storm in the state's history since 1935.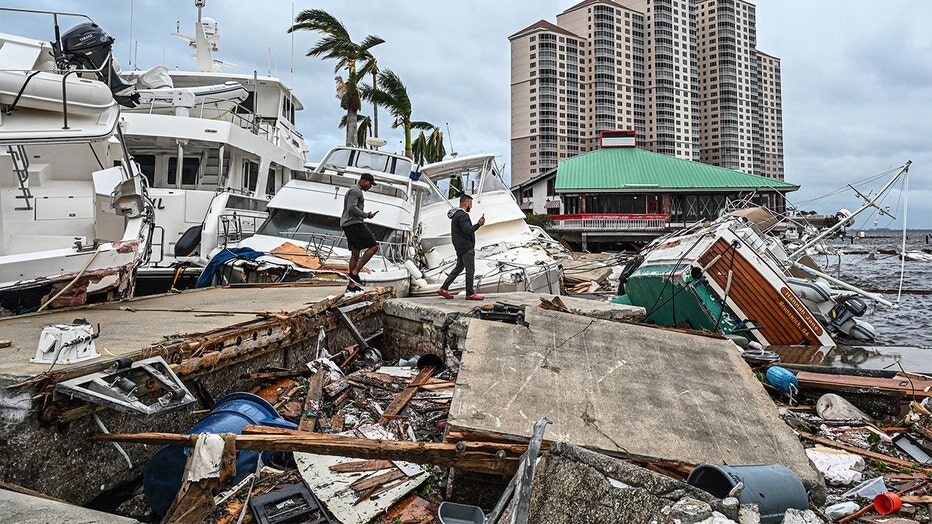 For many long-time residents of Southwest Florida, Ian brought back so many memories of Hurricane Charley 18 years prior. It turns out, their paths were eerily similar.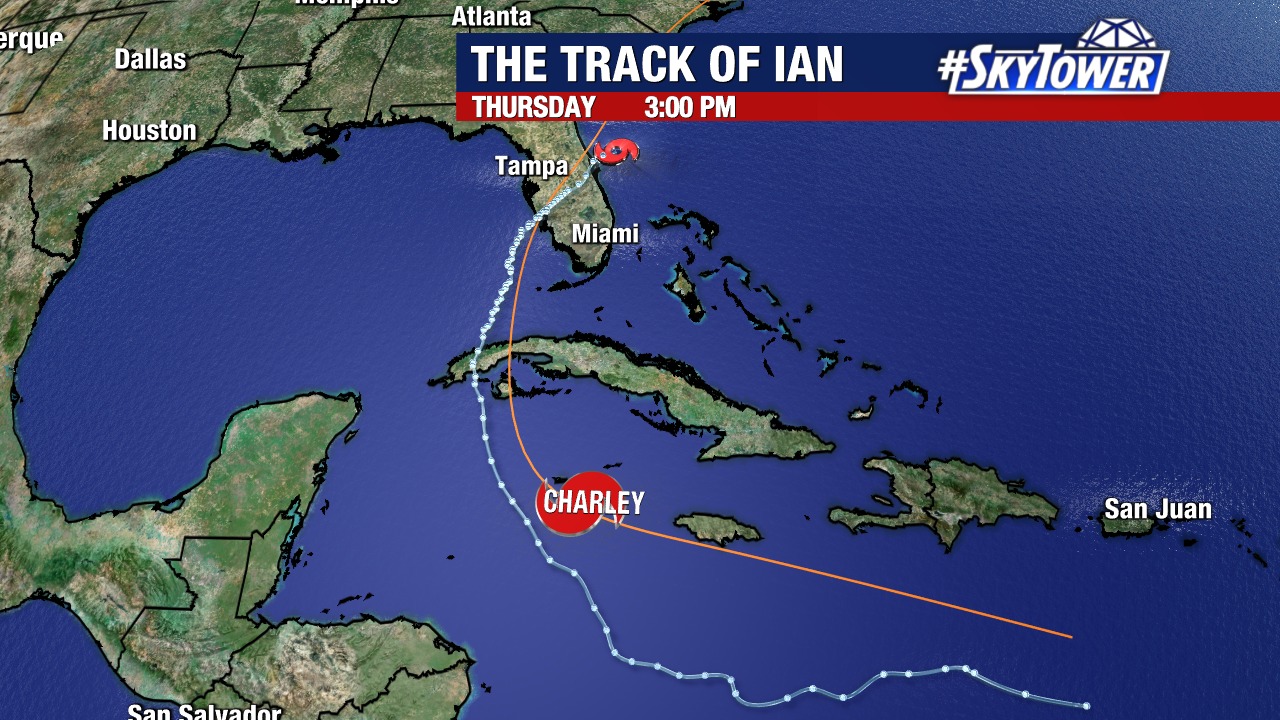 As Ian crossed over to the east coast of Florida, strong onshore flow brought additional flooding and erosion. We didn't know it at the time, but this foreshadowed what was to come a few weeks later.
In early November, a weak Hurricane Nicole approached Florida from the east. While the winds were manageable, days of strong onshore flow lead to relentless wave action pounding the coast, ultimately leading to massive erosion. As a result, hundreds of coastal homes either crashed into the Atlantic, or were left precariously dangling off a cliff. Nicole was a reminder in the worst way that every storm is different and presents its own dangers.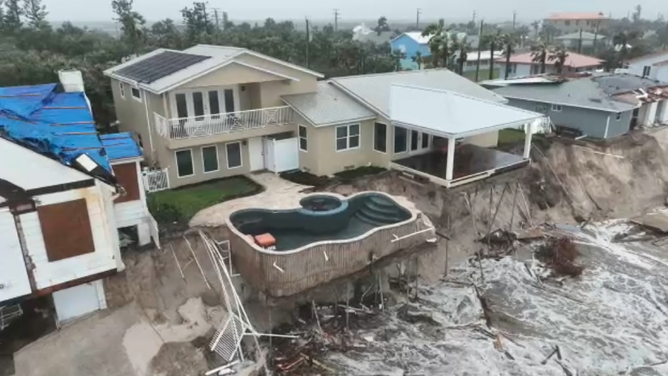 Another oddity of this season to point out, Ian and Nicole had nearly identical landfall points as Charley and Jeanne in the 2004 season – both sets of storms were exactly 43 days apart! History may not repeat itself, but it does rhyme.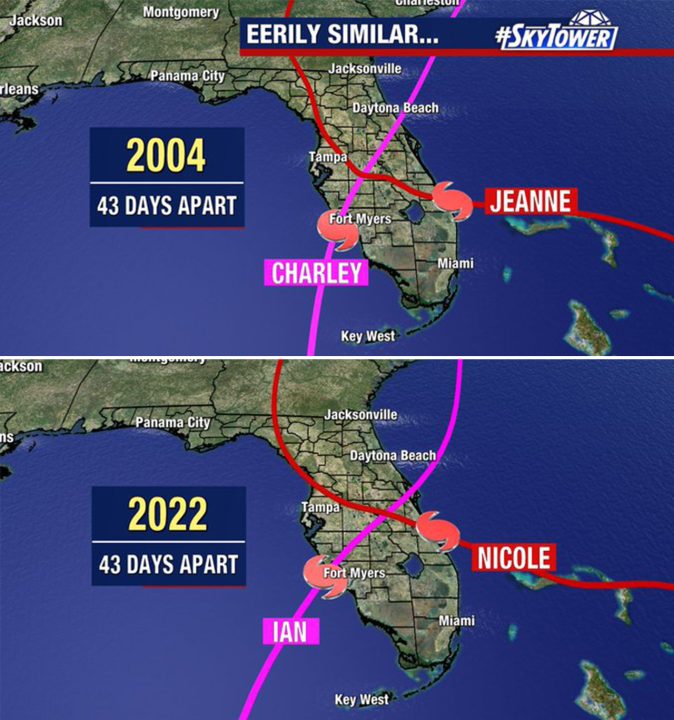 While hurricane season comes to a close, the rebuilding and restoration process in the wake of Ian and Nicole continues and will take many more months, if not years in some areas.