As of Wednesday morning, Invest 93L still showed signs of circulation but has yet to become a tropical depression. Shower and thunderstorm activity was fairly limited and it looked like dry air as well as increased wind shear from Tuesday was taking a toll on the disturbance. The enhanced satellite picture is not all that impressive looking.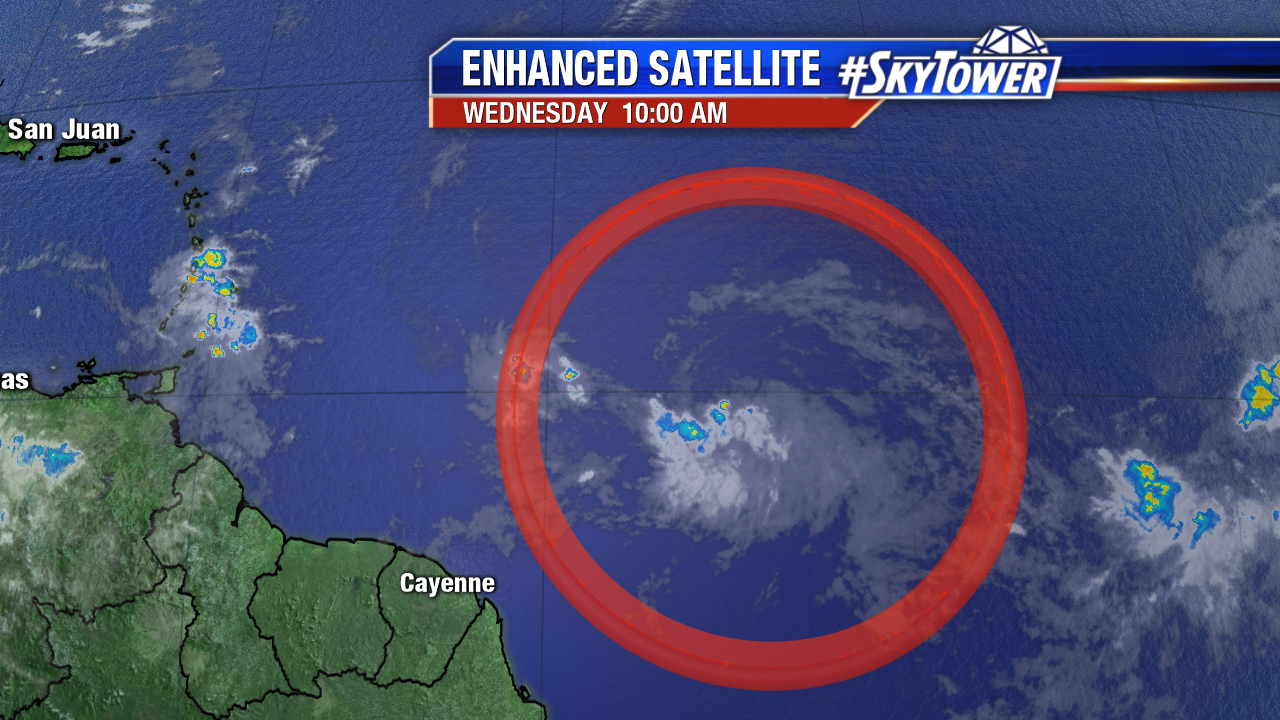 One of the reasons for 93L's struggles has been the dry air in its vicinity. The Saharan Air Layer is quite prominent in the central and eastern Atlantic. And while technically 93L is south of the SAL plume, it is evident that some of that dry air is becoming entangled in the system. However, as the disturbance works west-northwestward over the coming days, the atmosphere should moisten up some, and the dry air will become less of a problem.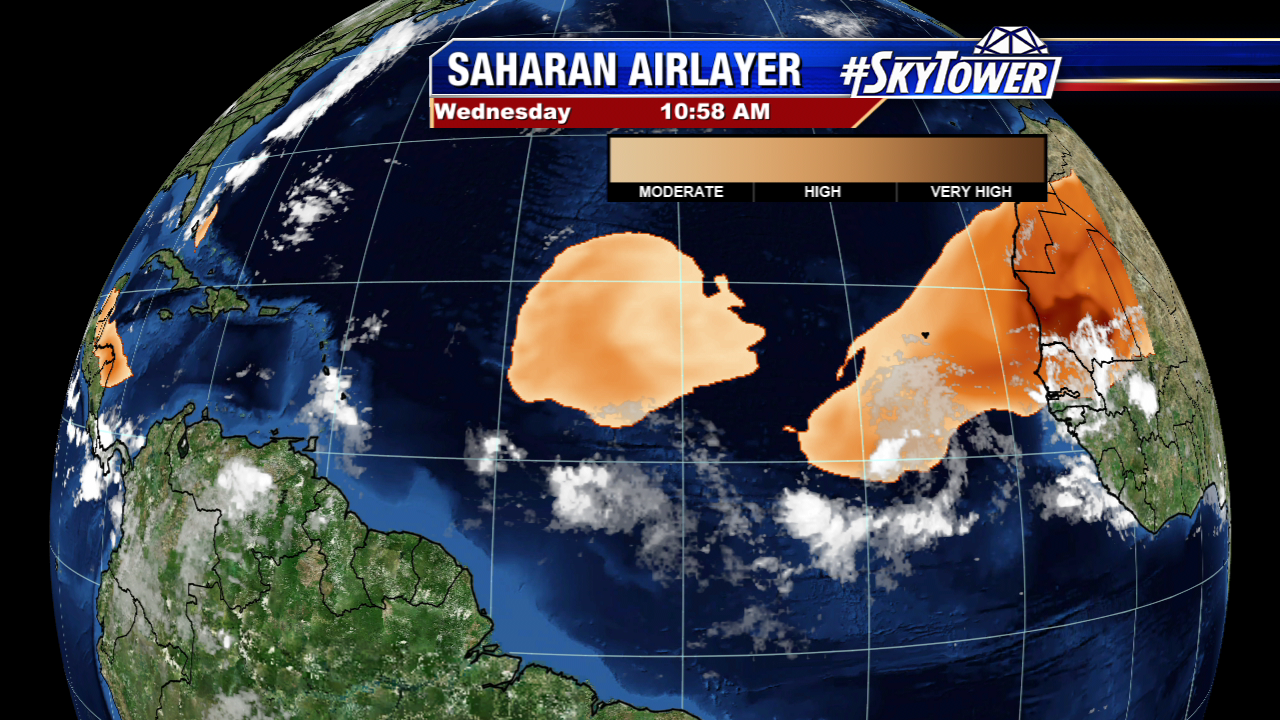 Another issue for Invest 93L over the last 24-48 hours has been higher wind shear (on the order of 10-20kts over that time frame). The image below (courtesy the University of Wisconsin-Madison) shows a minima of wind shear, however, in the path of the disturbance. Thus this should become less of an issue for 93L to form tropically.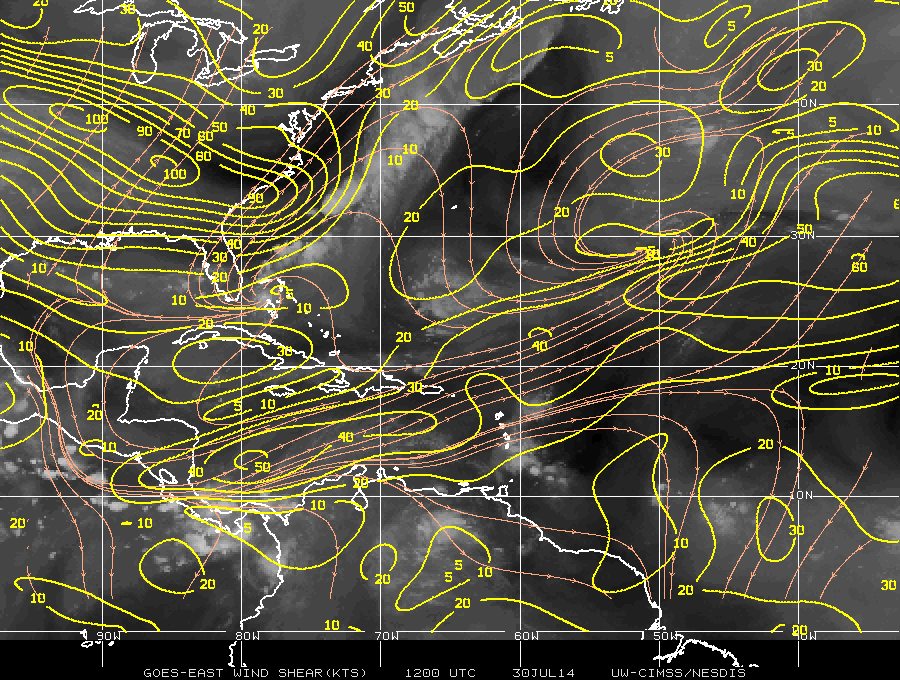 In fact, the GFS model shows wind shear remaining fairly low for the next couple of days across the eastern Caribbean, which should allow 93L to form into a tropical disturbance in that time frame. Beyond that, shear does kick back up by later Saturday into Sunday across the western Atlantic.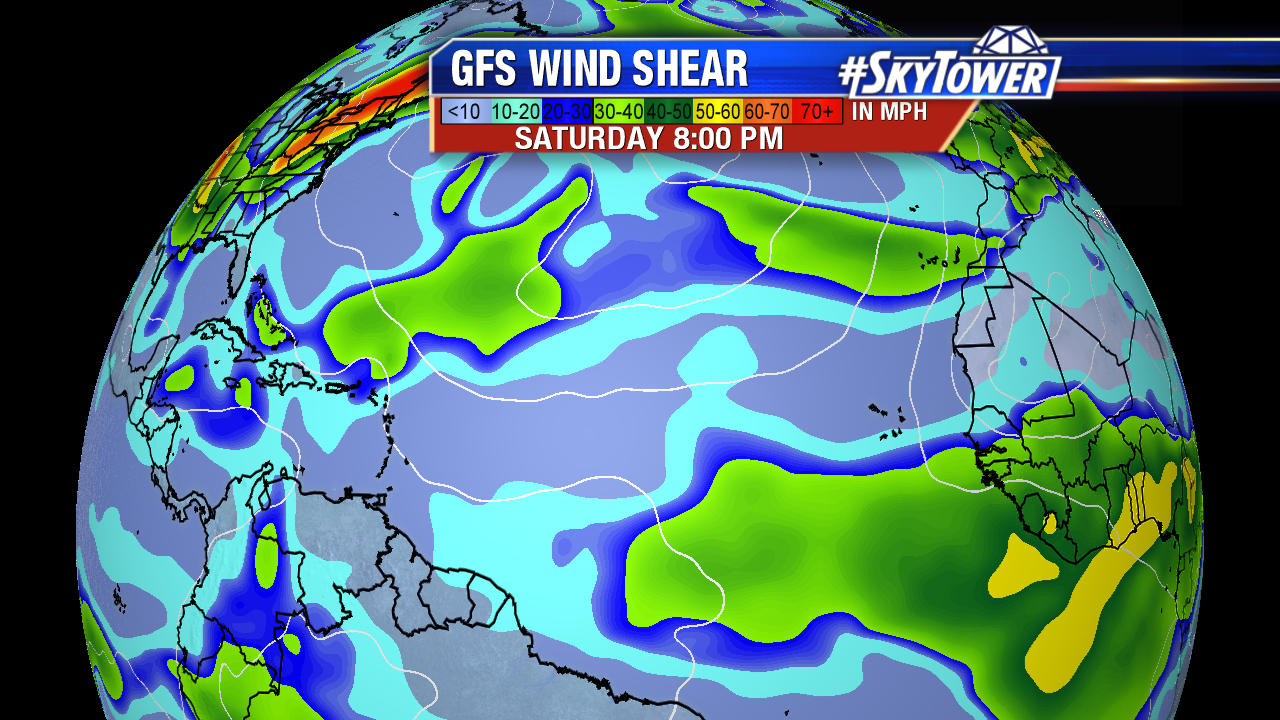 One final issue for Invest 93L has been water temperatures. It's still a little early in the year to see Cape Verde storms develop because water temperatures are marginal at best to support tropical genesis. However, as the disturbance moves closer to the Lesser Antilles, water temperatures begin to increase. In general, the warmer the waters, the better heat transport into the storm and thus the more likely the disturbance becomes a tropical depression.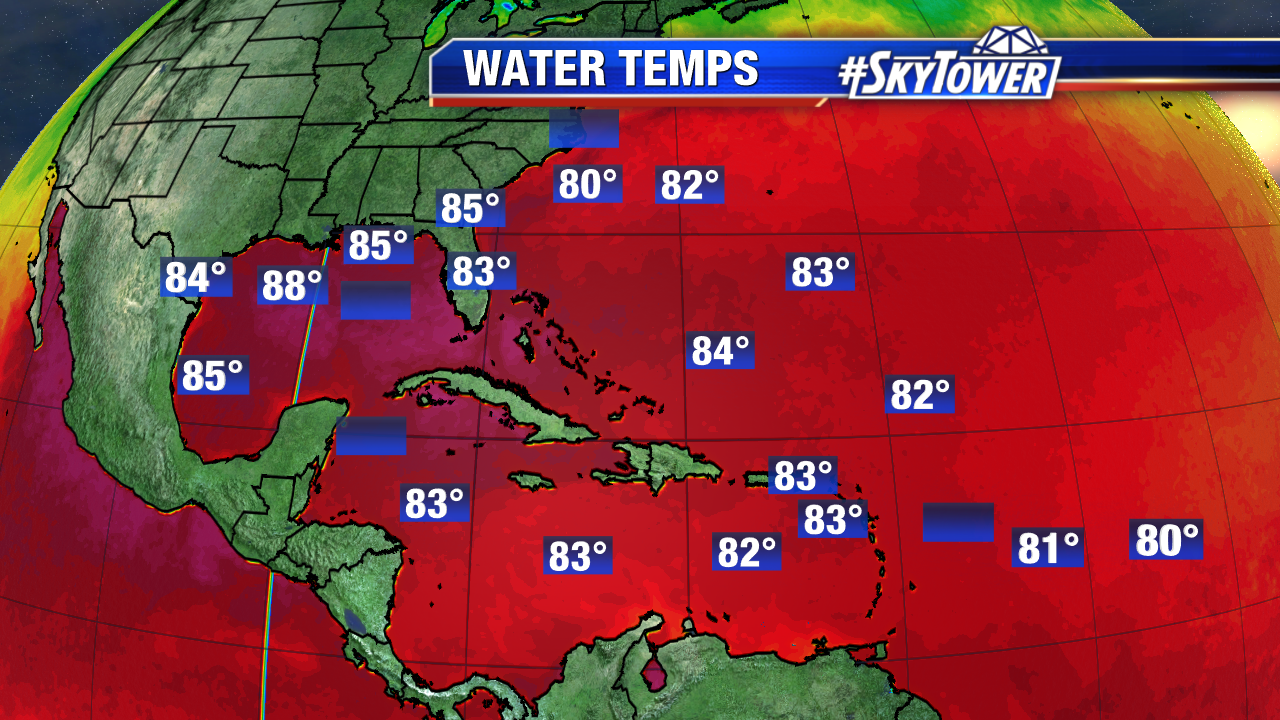 As mentioned above, with all these mitigating conditions becoming more favorable in the next 24 hours, tropical development is likely. In fact, the National Hurricane Center gives Invest 93L a 70% chance of developing into Tropical Depression Three by the end of the week. The question then becomes track of the disturbance. Most of our more reliable computer models are in agreement in the short term, pushing the potential storm into the northern Lesser Antilles by late Friday/early Saturday. Interests in the Lesser Antilles should monitor the disturbance closely.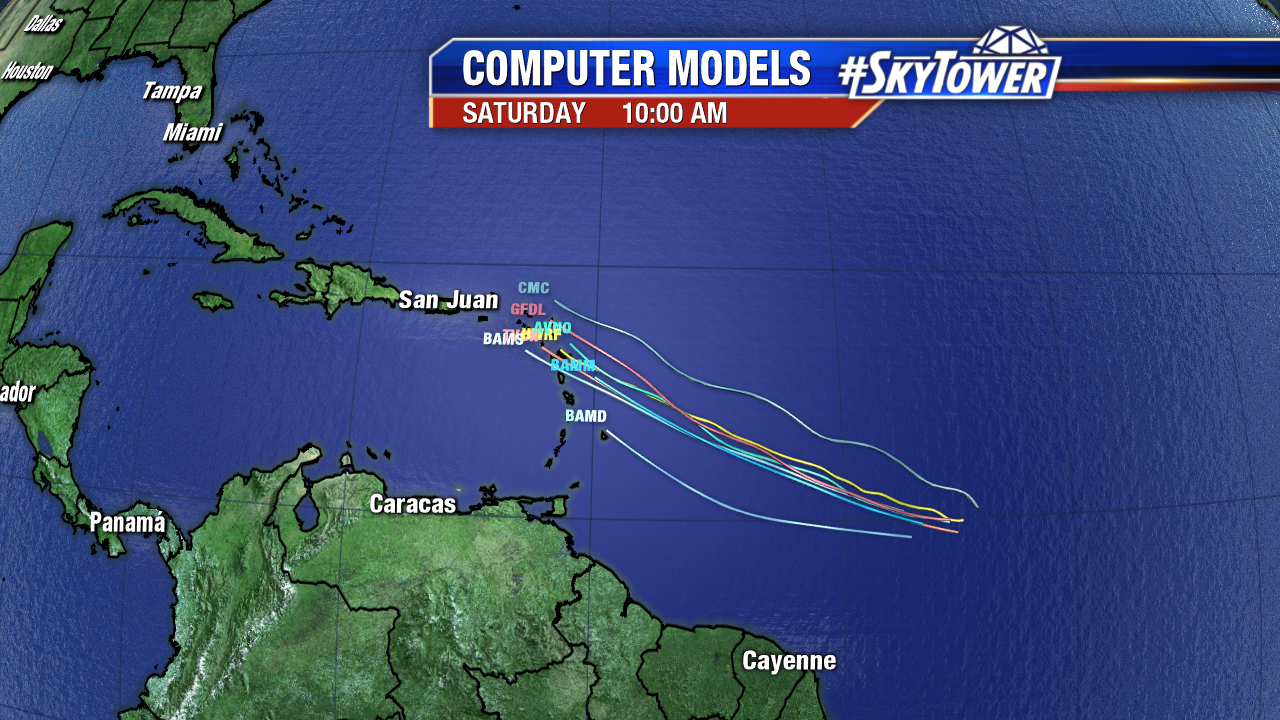 The question then becomes where does the storm go from there. Ultimately, this question will depend highly on the strength of whatever system forms. Model solutions range from a weaker storm that stays on a west-northwest path toward the east coast of Florida, to a stronger system that stays well out to sea. Luckily for us, this is still nearly a week out and the path will likely begin to become clearer over the coming days. Stay tuned for the latest!