Tropical Storm Hermine only became a tropical storm at 2pm on Wednesday, and yet it is wasting no time strengthening. As of the 8pm Intermediate Advisory, Hermine has strengthened to 1001mb, with maximum sustained winds of 50mph. It's forward speed has also picked up, moving to the NNE at 8mph.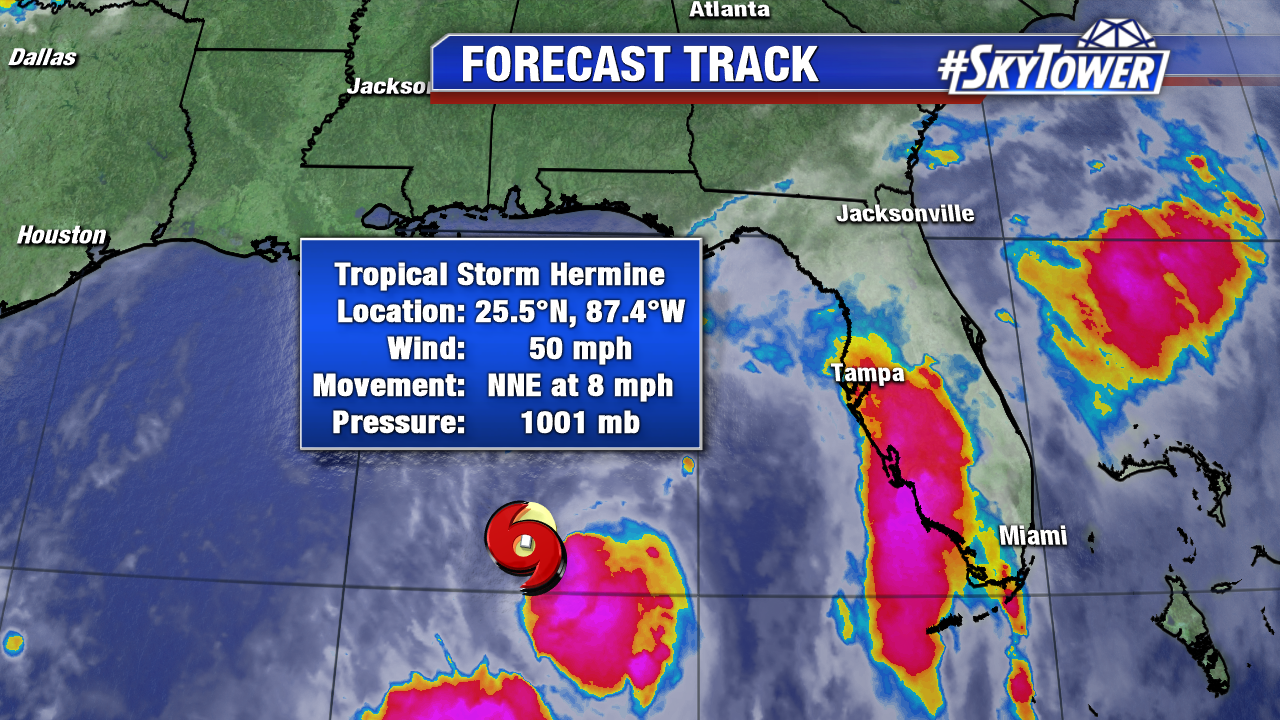 Hermine has already dumped a ton of rain well to its northeast, thanks to some good low-level convergence over west-central Florida. Rainfall in and around Tampa Bay has set daily rainfall records, and the rain continues into the overnight hours. Some parts of Pinellas County have seen more than 10″ of rain since it began falling early Wednesday morning. The Sarasota-Bradenton International Airport set a new daily rainfall record for the entire month of August with more than 7″ of rain (and counting).
The track for Hermine should take it to near Apalachicola Thursday evening and through the Tallahassee area. This will likely bring tropical storm conditions (or higher if the storm intensifies before landfall) to the Big Bend area.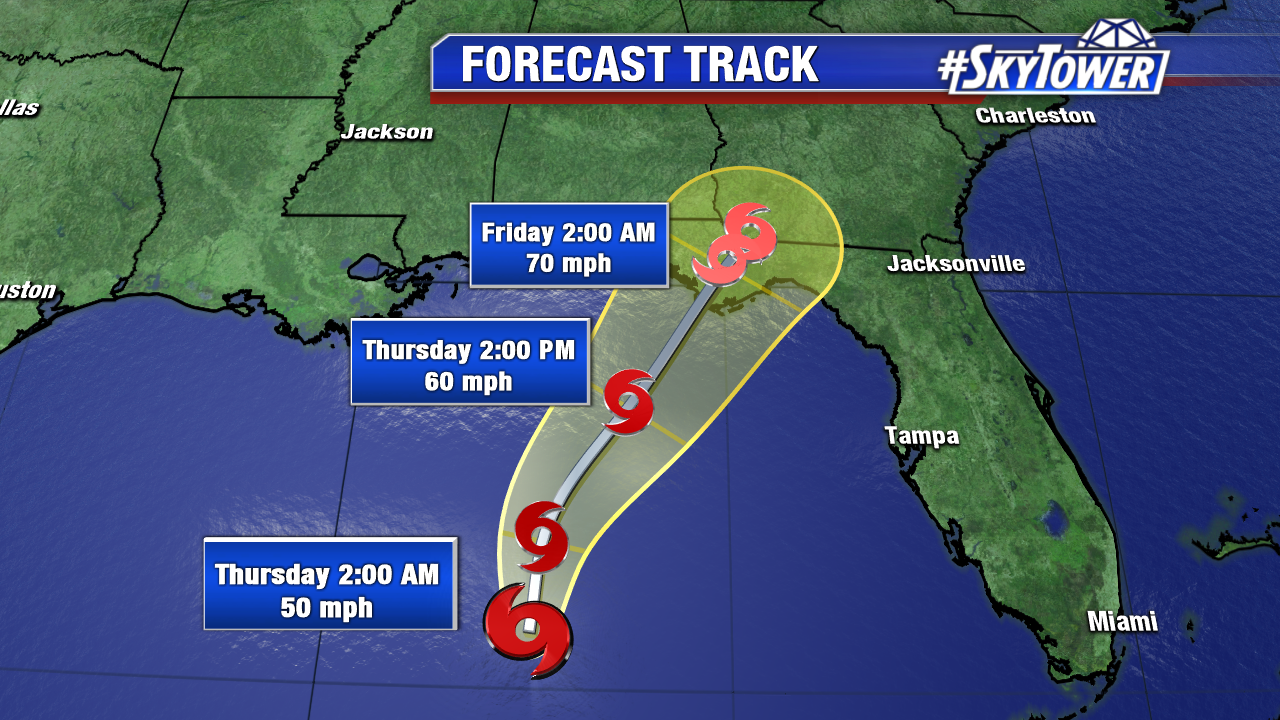 Beyond that, there is quite a bit of uncertainty in the track of Hermine. It is expected to undergo extratropical transition this weekend but still bring heavy rain and gusty winds to the mid-Atlantic. How far north into New England the strong winds and heavy rain get still remains to be seen. At this point, it looks like it will make a sharp turn east just off the Jersey Shore and head out to sea, though not all models agree with this solution.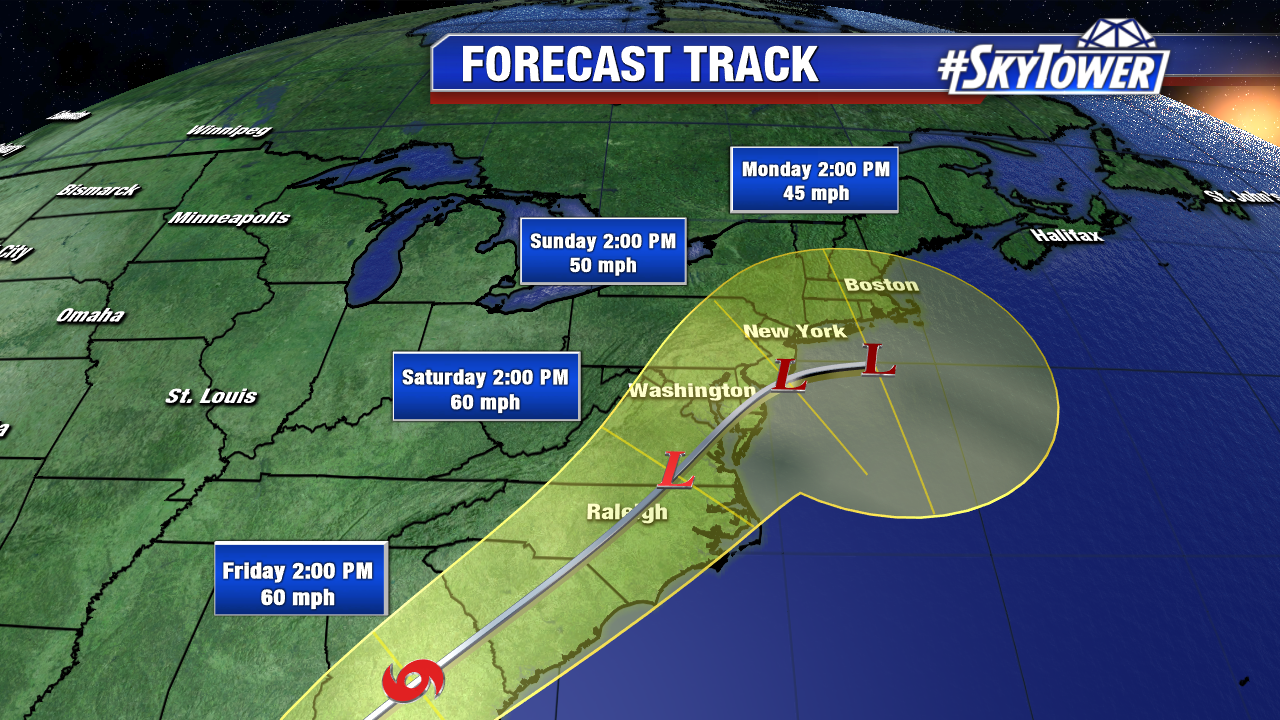 While the extended timeframe for Hermine remains a bit murky, the short-term forecast is fairly set in stone, at least for the track. Therefore, tropical storm warnings are up for the Big Bend of Florida, from Destin to the Anclote River. This same area has a hurricane watch in effect in case Hermine intensifies into one before landfall. Meanwhile, on the east coast, a tropical storm watch is up from Altamaha Sound in Georgia to Marineland, FL.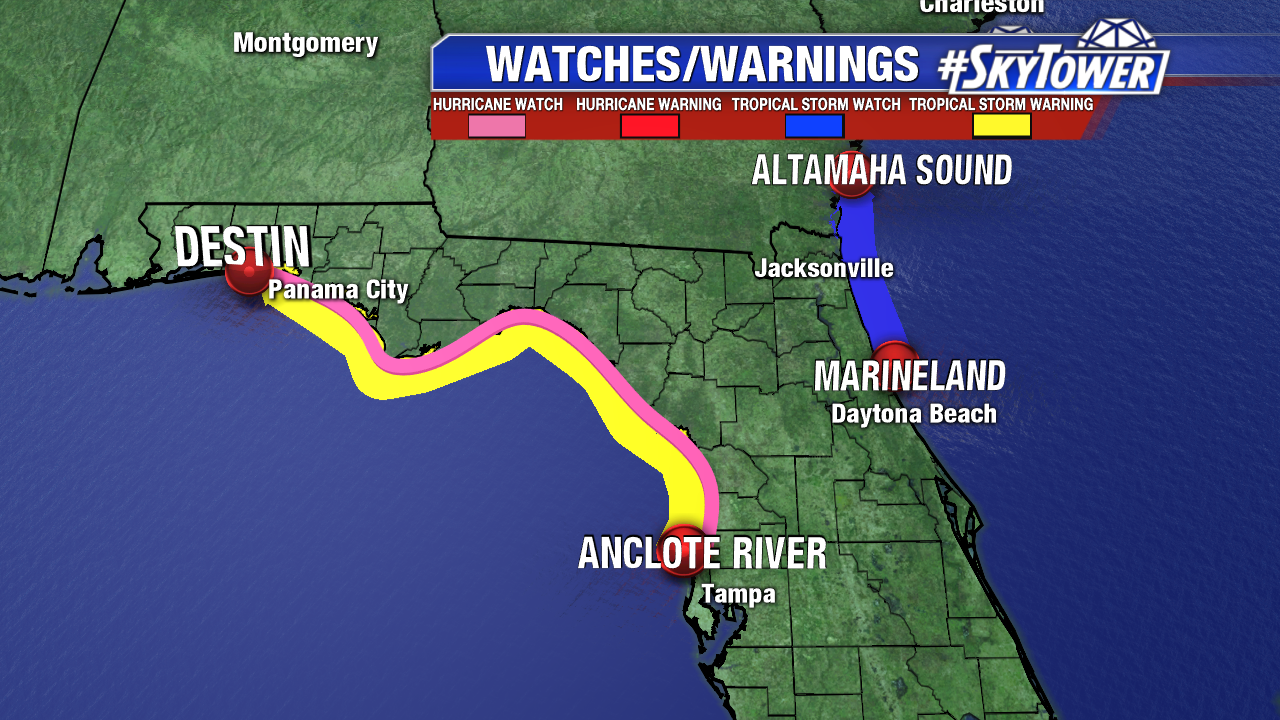 Rain will likely be heavy, at least on the eastern side of this system. Another hazard will be storm surge. The storm surge inundation map from the National Hurricane Center shows much of the coast under tropical storm warnings can expect storm surge greater than 3 feet. However, Apalachee Bay may see storm surge above 6 feet as a reasonable worst case scenario.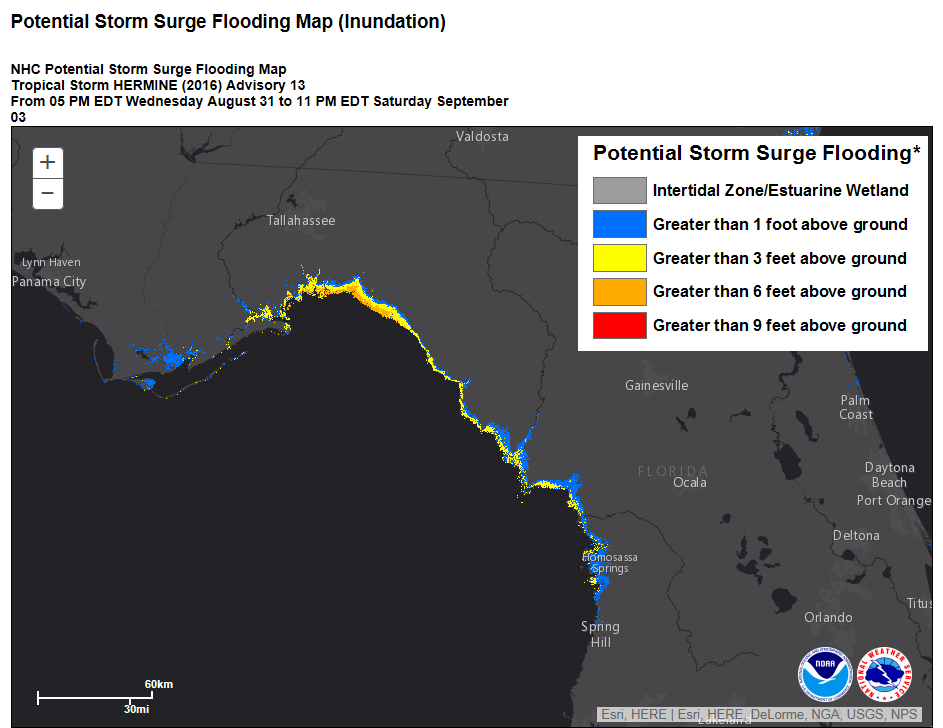 Another issue with this storm will be the wind. The European model shows future wind gusts approaching hurricane force later Thursday night from Panama city down to Tampa.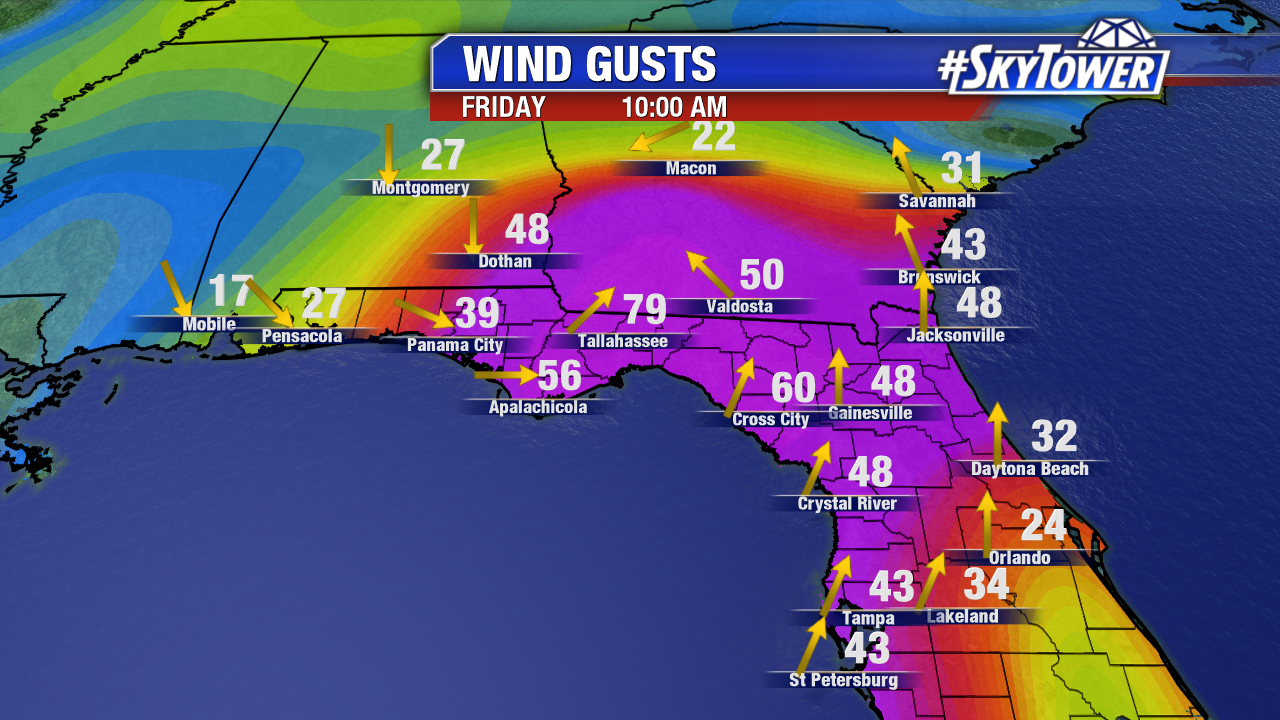 While Florida prepares for Hermine, Hawaii has a twin threat of storms in the coming days. First is Madeline, which was downgraded to a tropical storm early Wednesday afternoon. The storm is passing about 100 miles south of the Big Island, though parts of the island will likely still see tropical storm force winds and torrential rain. Surf will be very high the next couple days as well.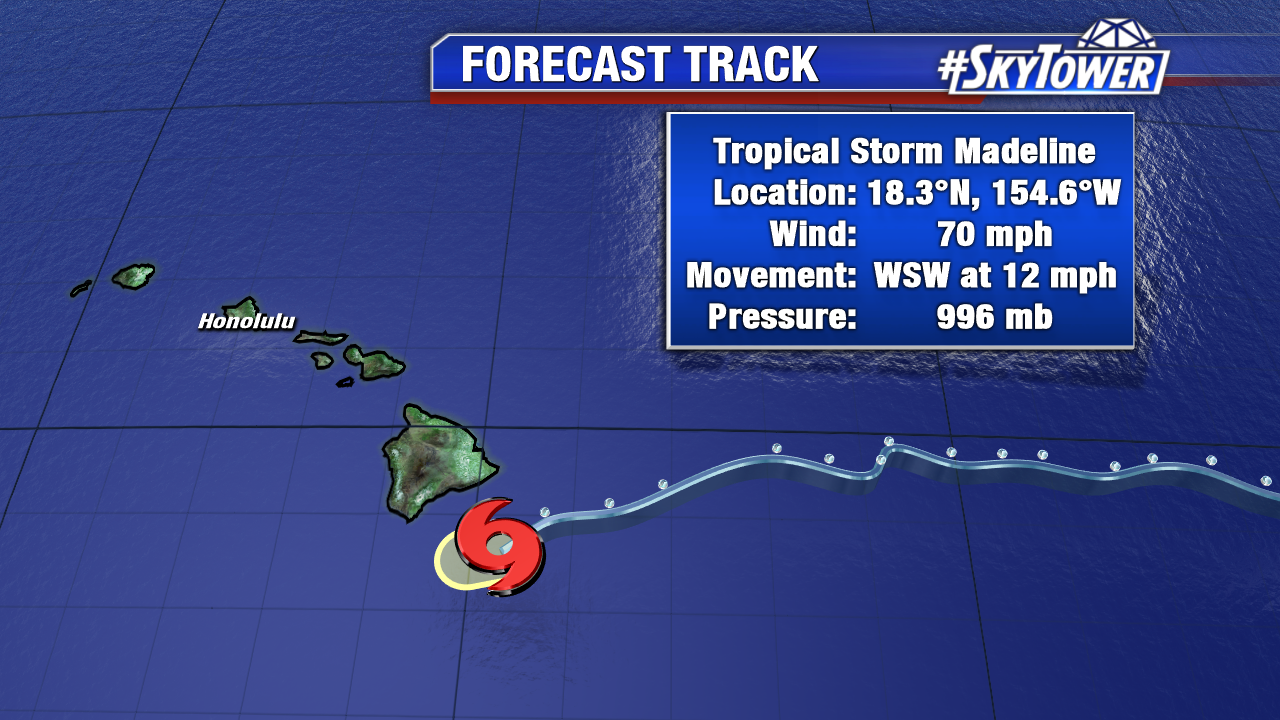 The second possible storm for Hawaii in the next week will be Lester. Lester is currently a category 4 monster with winds of 130mph. The storm will move slightly north of the track Madeline took, and likely end up close to Oahu or Kauai this weekend.