A well-defined area of low pressure churned in the Northeast Gulf of Mexico on Sunday. While it is non-tropical in nature, the potential for it to become subtropical or even tropical over the next 24-36 hours prompted its designation of Invest 98L. The National Hurricane Center is giving the low a 20% chance of becoming our next tropical depression over the next 48 hours, and a 30% chance in the extended term.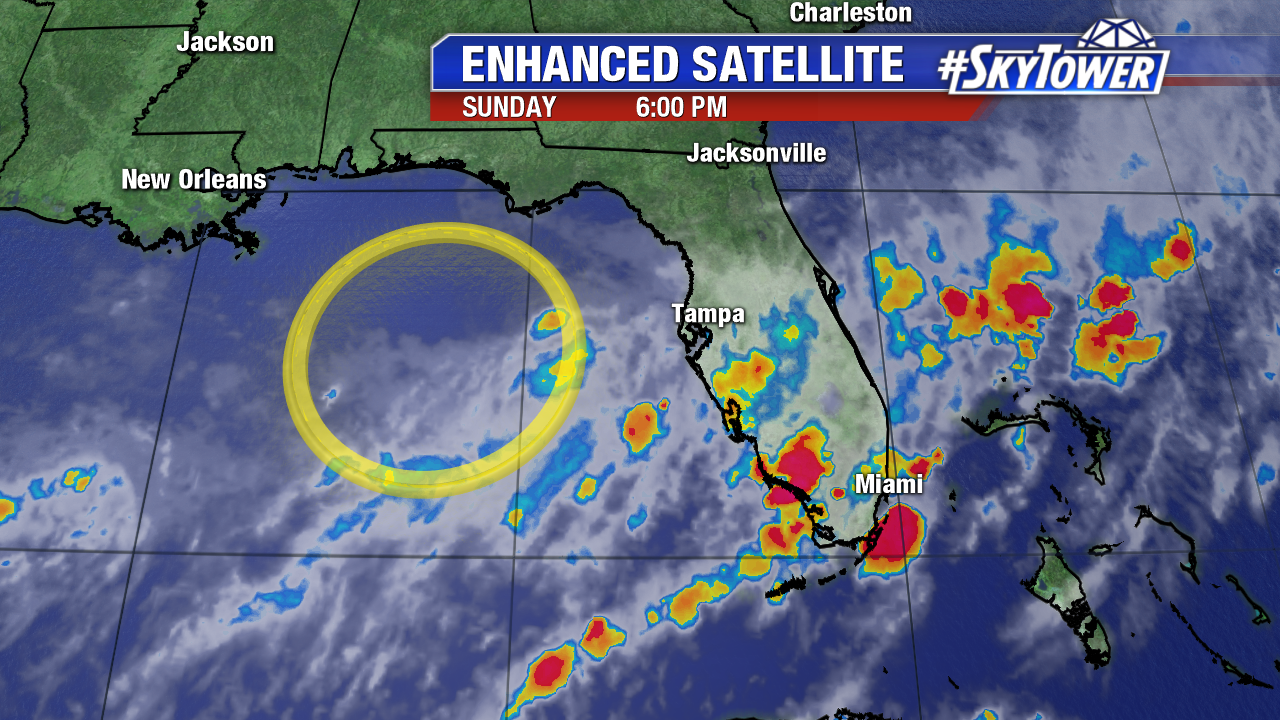 The low has formed along a nearly stationary frontal boundary that has stalled out across northern Florida. This has provided a decent pool of moisture for the low. However, upper level winds are only marginally conducive to development. Sea surface temperatures on the other hand are favorable for development as most of the Gulf is running 1°-2°C above average.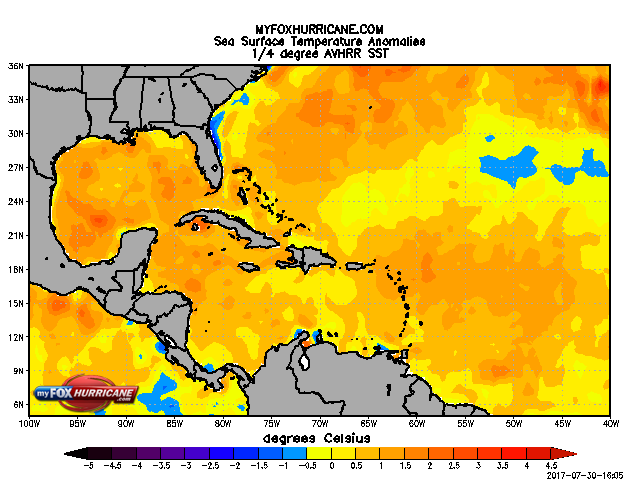 Regardless of development, the low and the associated frontal boundary will bring copious amounts of rainfall to Florida through the middle of the week. Bands of rain and storms will pile up along the peninsula over the next few days, and rain will be heavy at times. There will likely be a widespread 2″-4″ across Central Florida, but there could be some spots that see locally higher amounts.