As of Saturday evening, we now have 3 named storms to watch in the Atlantic…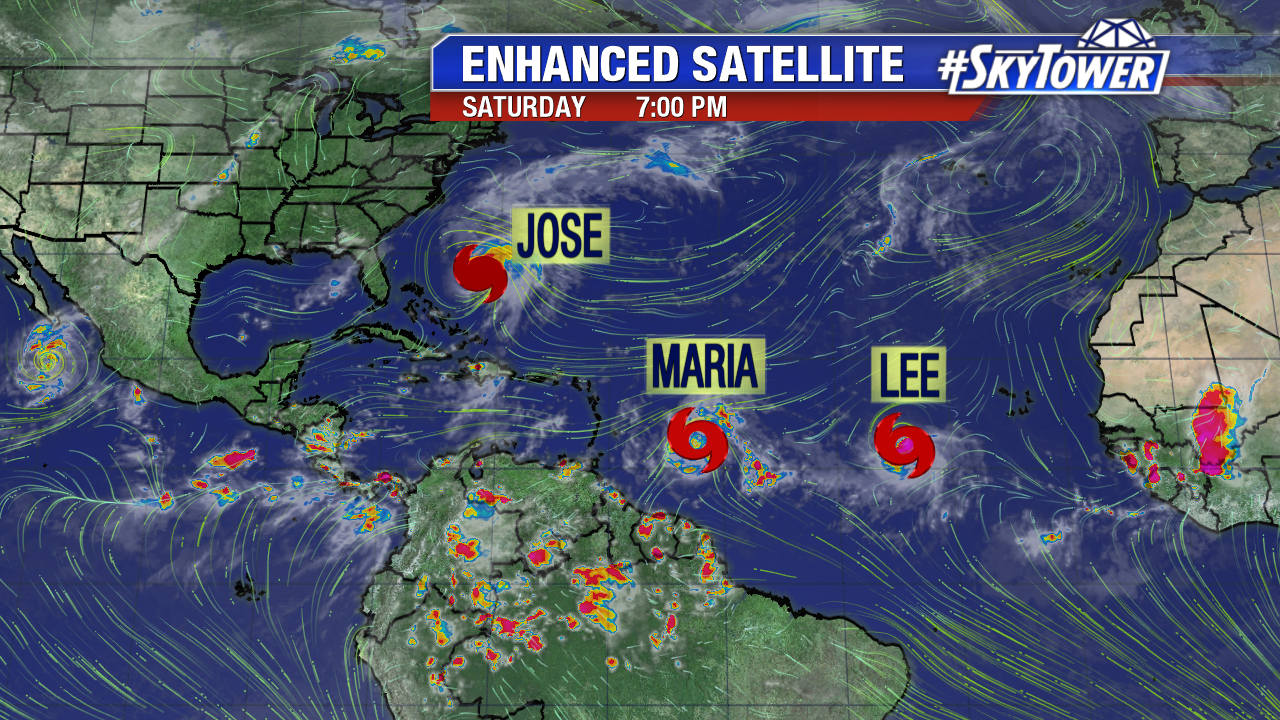 Jose: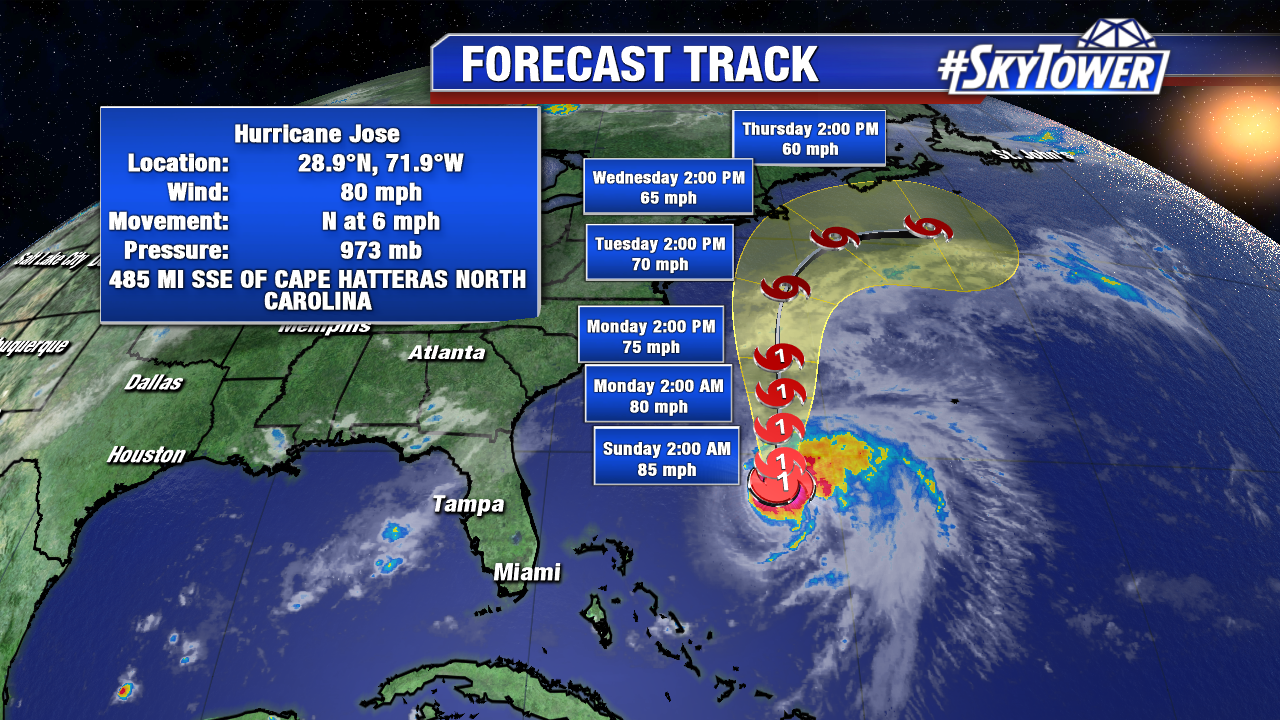 At 8pm Saturday, Jose had winds of 80 mph and was moving north at 6 mph. It will approach coastal New England by the middle of the week. While it'll most likely stay offshore, it bears watching for folks in the Northeast.
Lee: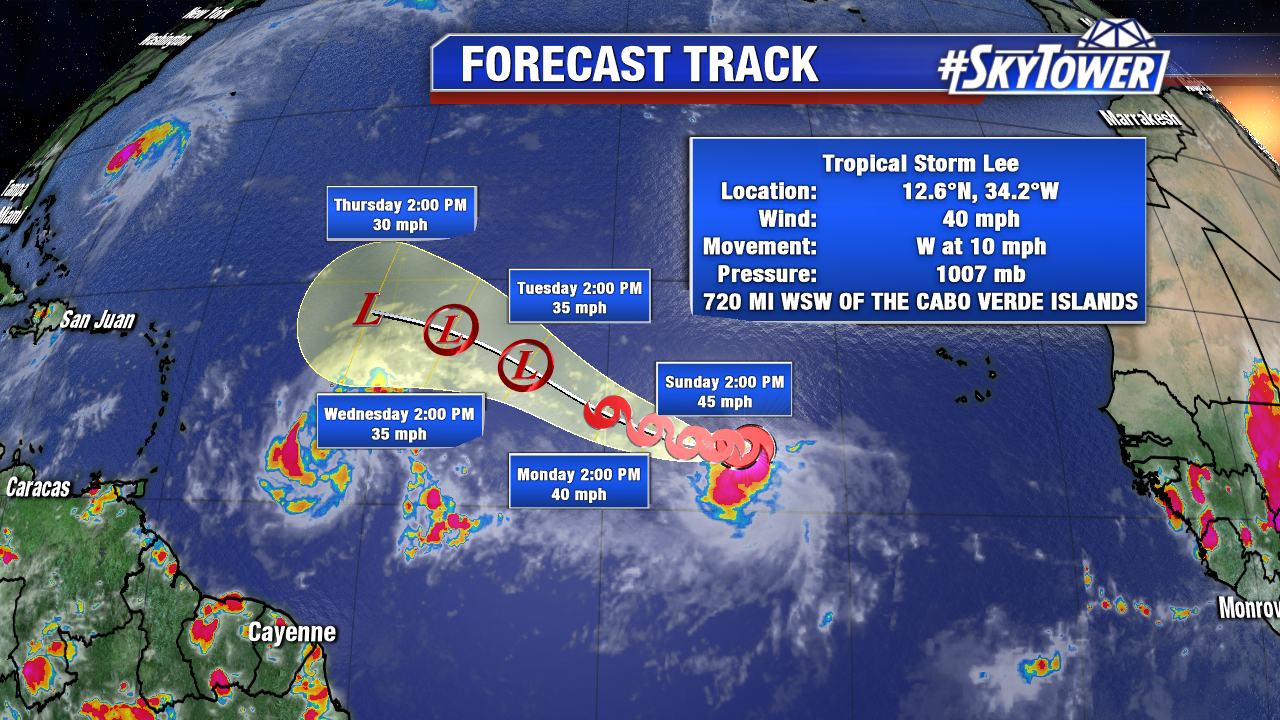 At 8pm Saturday, Lee had winds of 40 mph and was moving west at 10 mph. Lee will meander in the general direction for the next few days, but should ultimately remain a 'fish storm' and stay out over the open Atlantic.
Maria: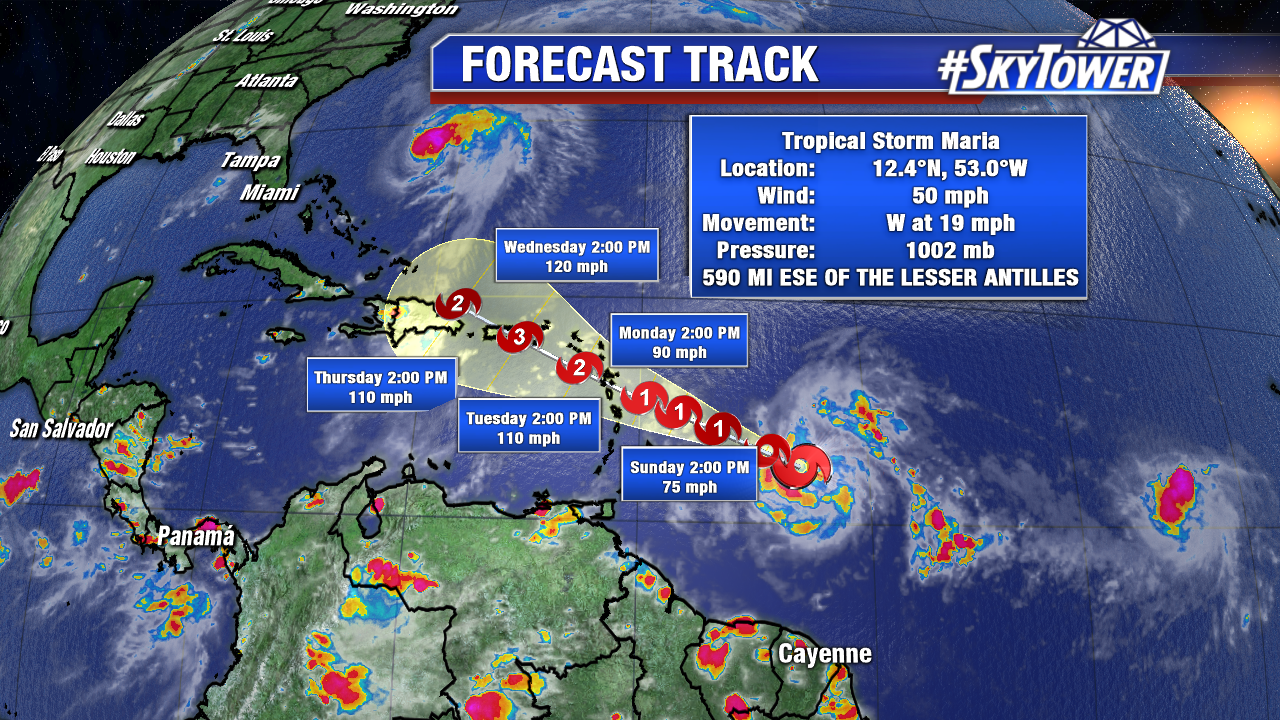 Maria will be of most interest over the next week as it approaches the Leeward Islands and ramps up in intensity. Unfortunately, tiny islands like Barbuda, Antigua, Anguilla, and the British Virgin Islands that were just hit so hard by Irma look to be in the path of Maria over the next few days. A Hurricane Watch is now in effect for Antigua, Barbuda, St. Kitts, Nevis, and Montserrat. A Tropical Storm Watch is in effect for St. Lucia, Martinique and Guadeloupe, Dominica, Barbados, St. Vincent and the Grenadines.
Maria will be in the vicinity of Puerto Rico by mid-week, and at that point, what, if any, U.S. impacts will become a little more clear.