There isn't much left of what was Tropical Storm Emily. It's remnants continue to move northeast, further out to sea. In its wake there is a weak area of low pressure, along an old frontal boundary in the eastern Gulf, that is creating an area of disturbed weather over portions of Florida. We aren't expecting any tropical development with this feature, but we'll monitor it closely in the coming days. In general, expect rain chances to fall through the rest of the work week.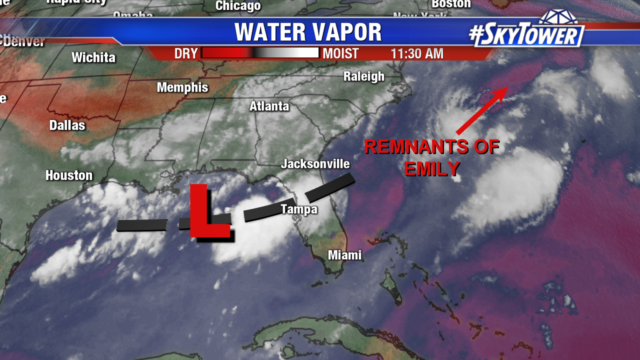 Elsewhere across the Atlantic basin, there isn't much activity to speak of other than a couple of open waves, one in the central Atlantic and one moving through the Lesser Antilles. Both of these have slim prospects of development thanks to an abundance of dry air in the area.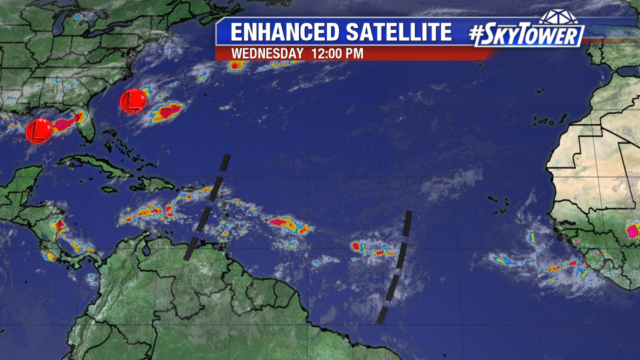 Below image courtesy: NOAA/University of Wisconsin

We're getting into the time of year when just about any tropical wave coming off the coast of Africa has a chance of development, so you'll want to check back often for updates as we head toward the peak of hurricane season.