Don becomes the 4th named storm of the 2017 Atlantic hurricane season Monday. On average, the 4th named storm of the Atlantic season forms on August 23rd, so this is about one month ahead of schedule.  Data from hurricane reconnaissance aircraft confirms a closed area of low pressure formed with winds up to 40 mph. Don is a tiny tropical storm. Winds only extend out 25 miles for the center. At 5 PM Don moves west at 17 mph. At this pace, tropical storm conditions will reach portions of the Windward Islands overnight Tuesday into Wednesday morning. A Tropical Storm Warning is in effect for Grenada. A Tropical Storm Watch is in effect for
Barbados, St. Vincent, the Grenadines, and St. Lucia. Only some strengthening is expected before landfall due to dry air in the mid levels of the atmosphere. Beyond landfall, Don will run into a wall of wind shear in the eastern Caribbean and dissipate mid-week.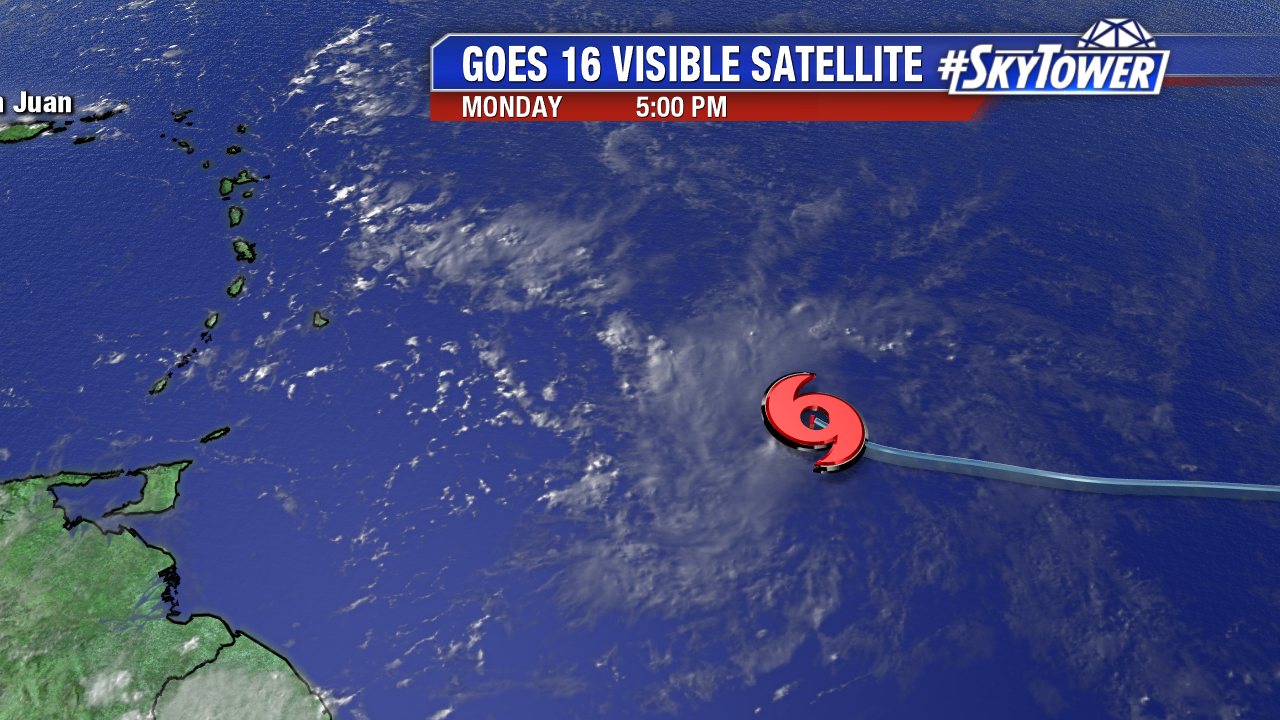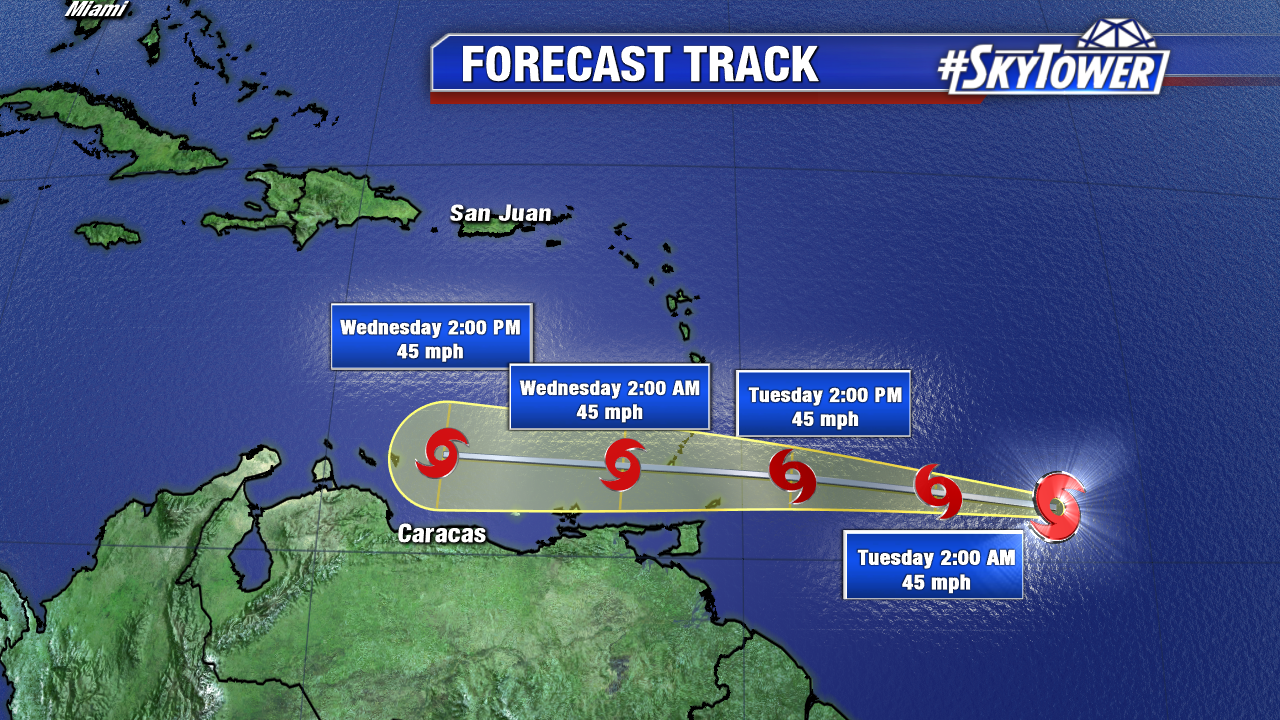 Water vapor imagery shows a pocket of dry African air directly in the path of the newly named storm. This is indicated by the red color.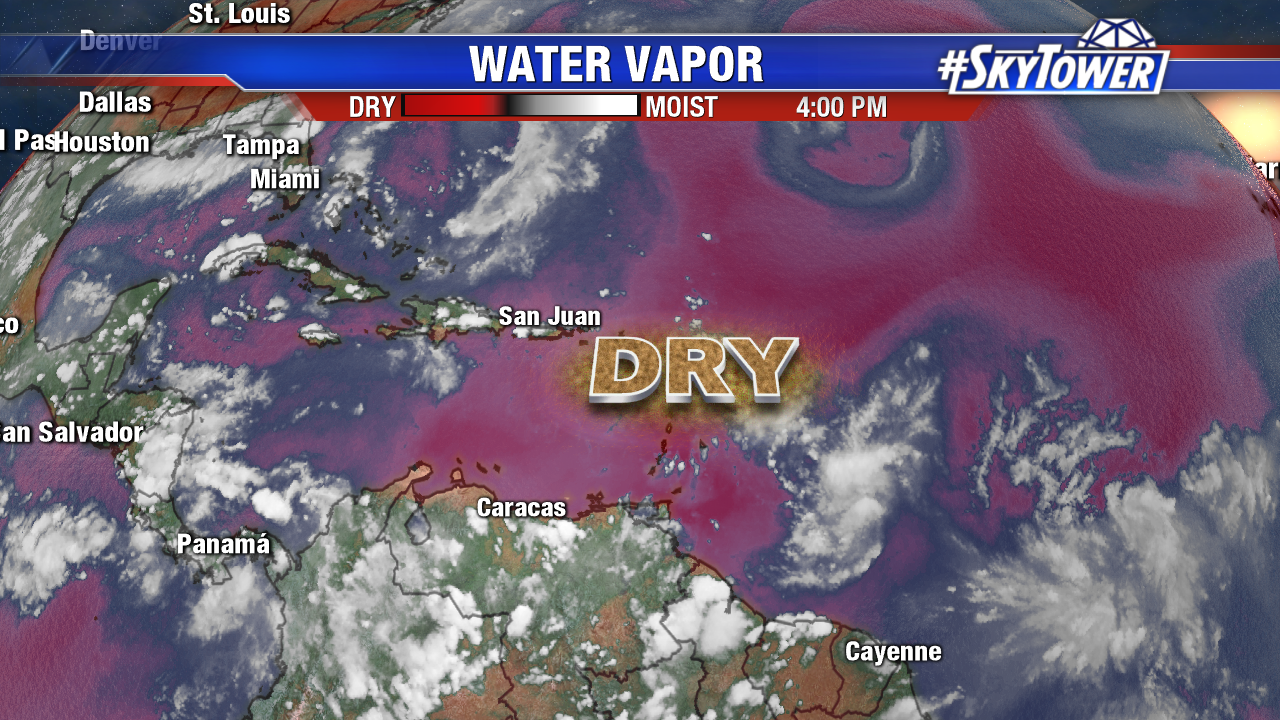 As mentioned above, dry air and increased wind shear should keep Don as a weak tropical storm. By Wednesday and Thursday it encounters strong westerly shear over the open Caribbean waters.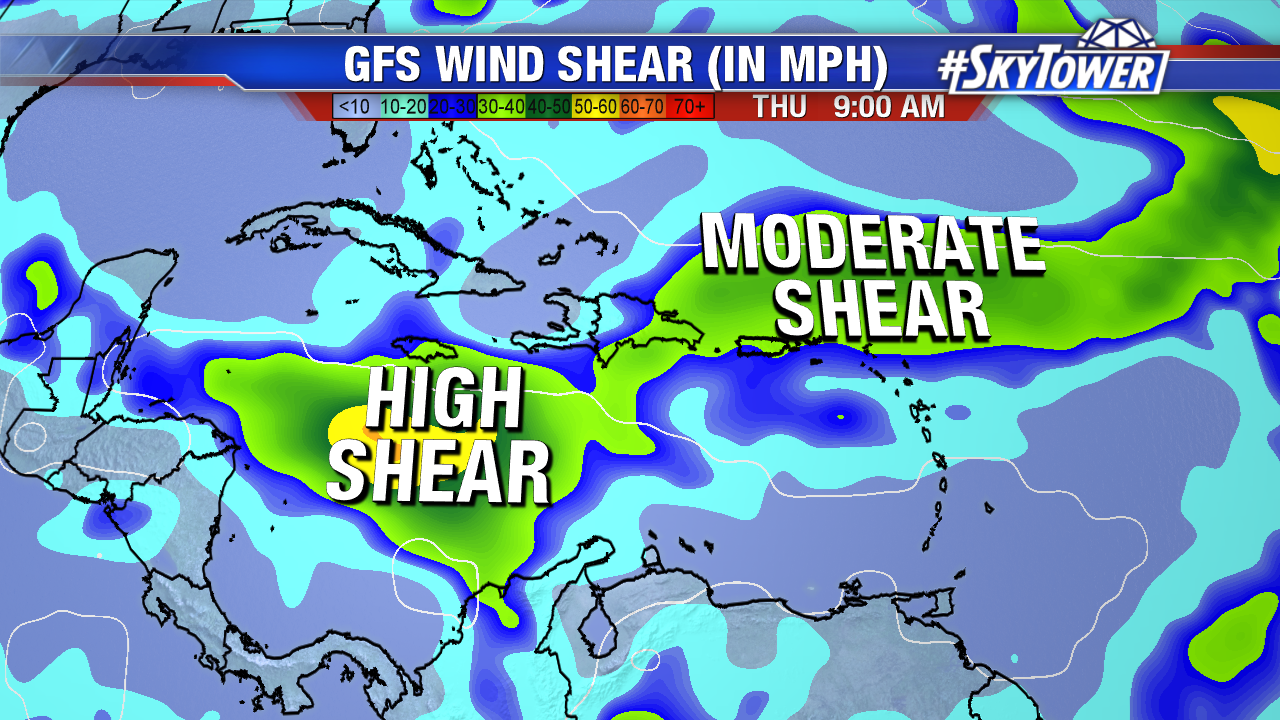 Behind Don is an area of disturbed weather between Africa and the Lesser Antilles. Convection is disorganized Monday due to a bit of dry air. There is a low 30% chance of tropical development the next 5 days as the tropical wave moves west-northwest. It will battle dry African air and increased moderate wind shear in the days ahead.