Former Tropical Depression Four hasn't given up yet. Convection has flared up yet again Monday morning, as the disturbance pulls away from a nearby upper level low. As it does so, moderate wind shear will drop some in the days ahead. The tropical wave approaches south Florida mid to late work week and enhances daily sea breeze showers and storms. Hurricane Hunters are scheduled to investigate the area of disturbed weather Tuesday, if necessary.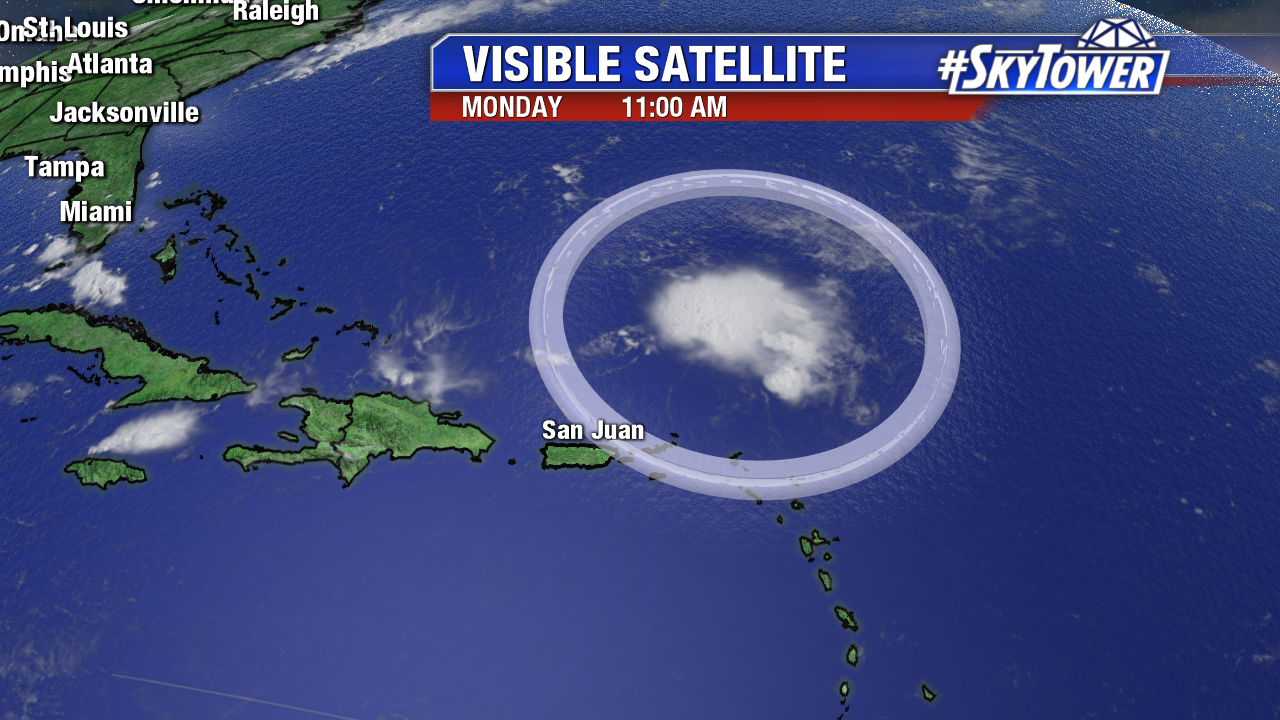 The tropical wave southwest of the Cabo Verde Islands is worth keeping an eye on. While it is disorganized Monday and will battle dry African air over the next 5-7 days, some models still hint at tropical development. As of Monday morning the National Hurricane Center says there is a 20% chance a tropical depression/Tropical Storm Don forms over the next 5 days.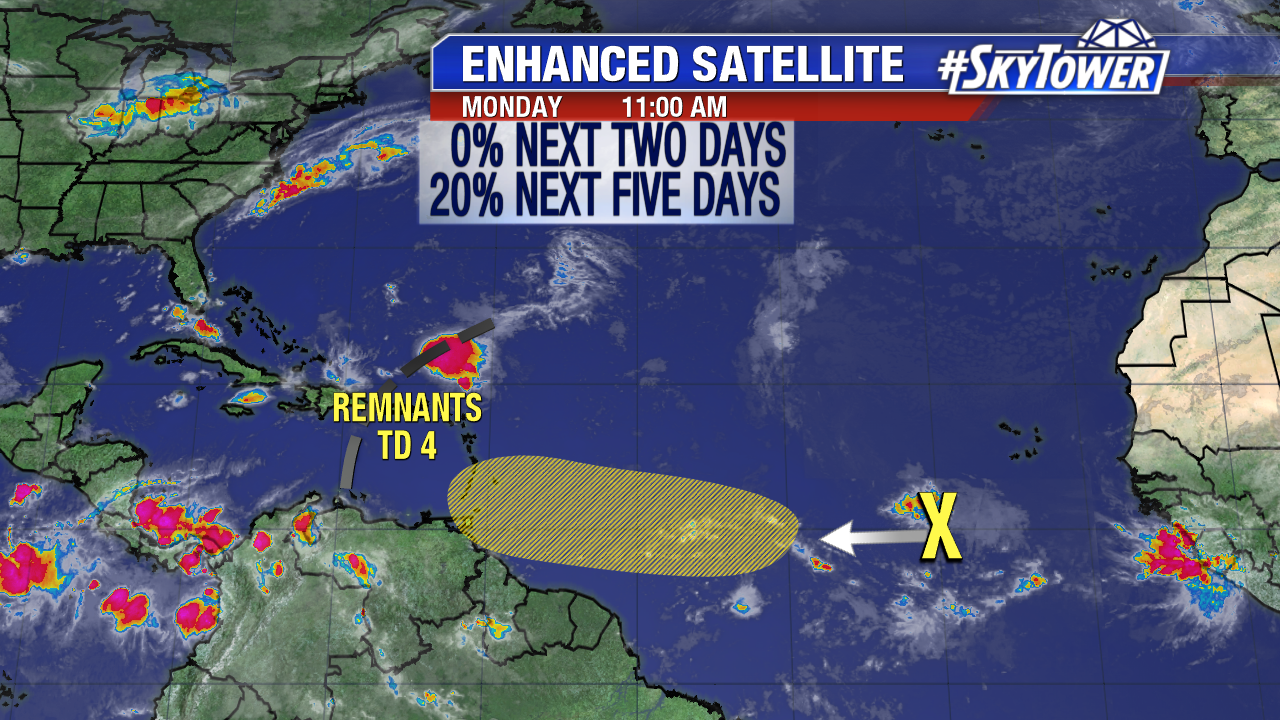 While the European model does not develop this feature, the GFS is consistent that a tropical storm may form as it nears the Lesser Antilles Friday and Saturday. The GFS is however extremely inconsistent on a long-range track. Each 6 hour run has varied greatly the past couple of days. At this point, model trends are worth watching for at least the next couple of days.