Invest 94L was still churning in the open Atlantic waters, about 850 miles WSW of the Cabo Verde islands at 2pm Wednesday EDT. The low pressure system developed a closed surface circulation Wednesday morning, as evident from satellite imagery and a Wednesday morning ASCAT pass. The system was also developing an increasing amount of thunderstorm activity, though mainly on the west side of the low. The chances for development of 94L into our next tropical depression was lowered to 60% Wednesday afternoon from the National Hurricane Center.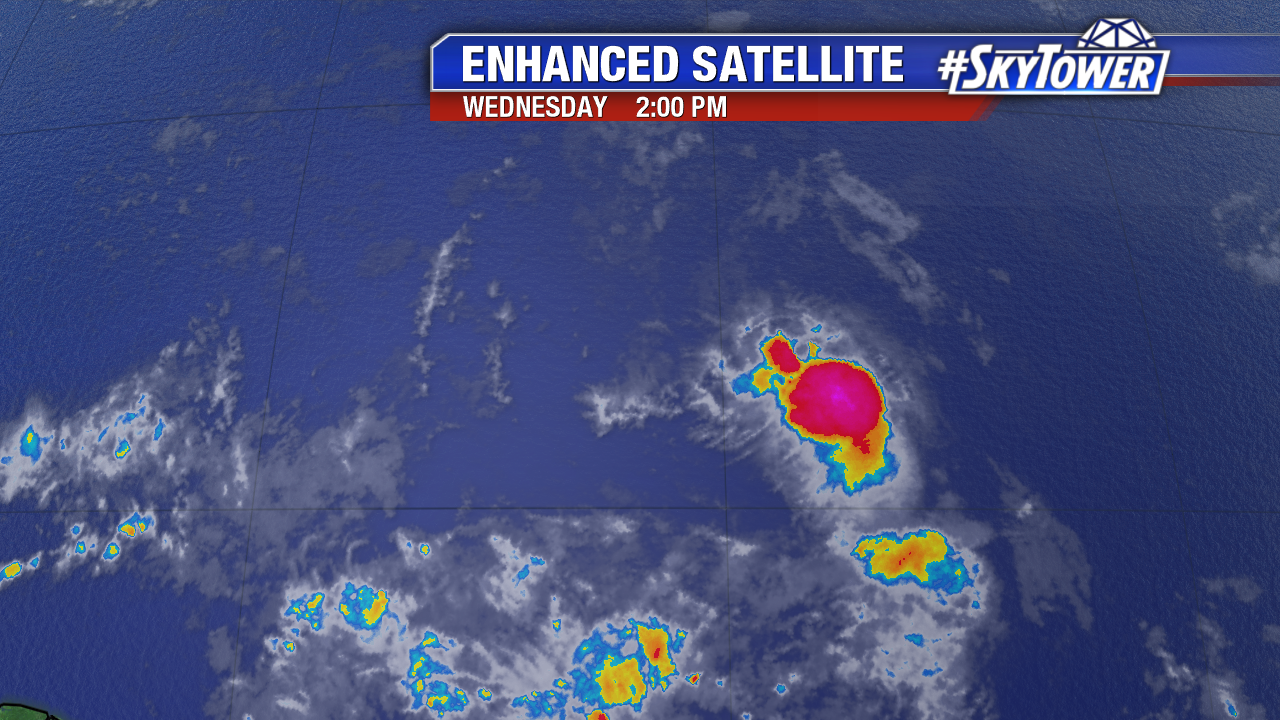 Part of the reason the chance of development has been lowered is because time is running out for 94L to become better organized. While conditions right now are marginally conducive to development, they become less favorable over the next couple of days. As the low moves farther west-northwest, it will run into an area of moderate to strong wind shear.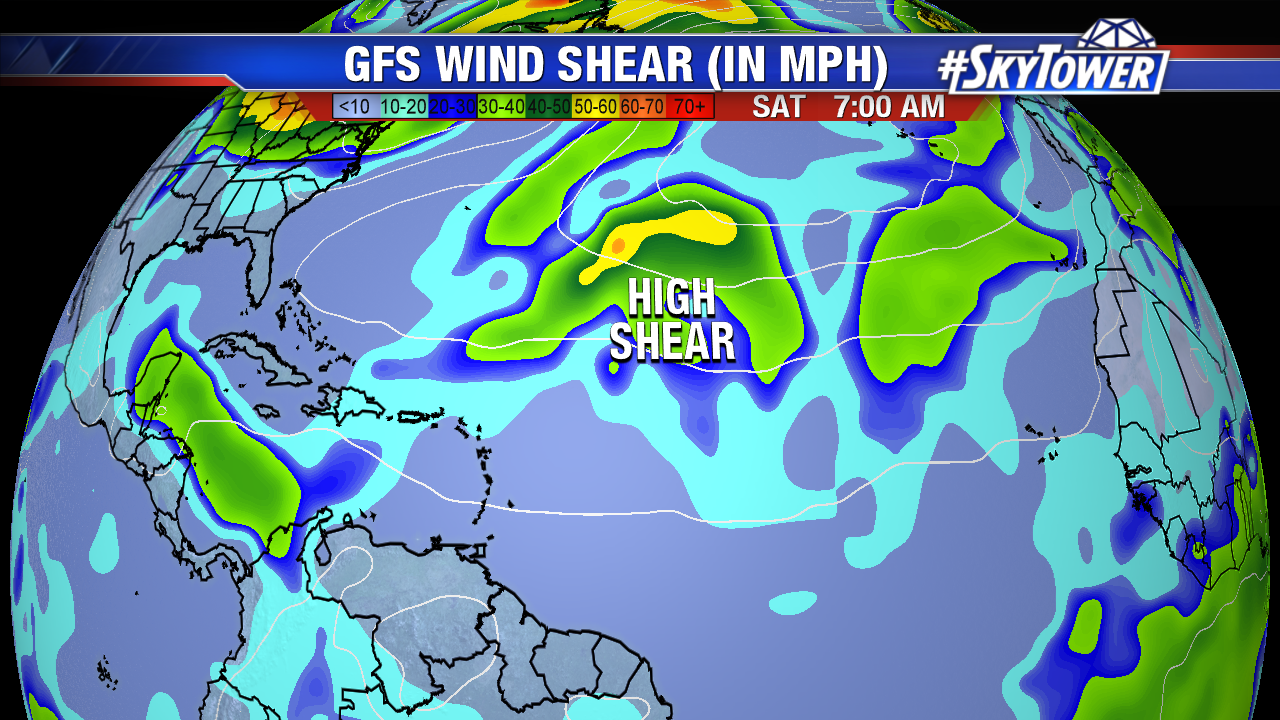 In addition, there is quite a bit of dry air on the north and west side of the system, thanks mainly to the Saharan Air Layer. That dry air is likely already impeding development, and will continue to do so in the coming days.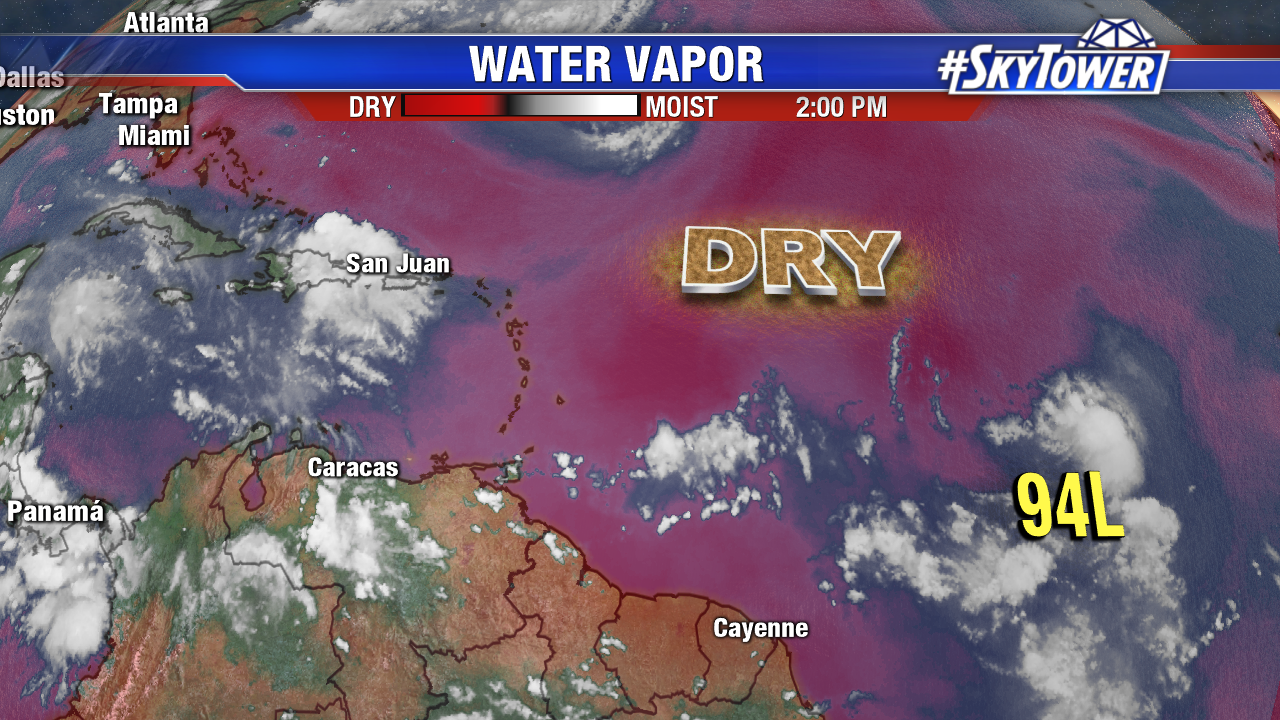 Either way, the low will continue on a west-northwest trajectory in the next 3-5 days, eventually sliding a few hundred miles north of the Lesser Antilles by this weekend. At that point, many of the models completely open up the wave and see no further development from it. The GFS keeps a very week system through that timeframe.
Meantime, Colorado State researchers have updated their latest hurricane forecasts. The upward trend in the numbers continues with this update – they now predict 15 named storms, 8 hurricanes, and 3 major hurricanes (including the 3 named storms we have already had). That trend has been primarily because of the increased likelihood of no El Niño this summer and an increase in Atlantic SST in the MDR (Main Development Region), although the latter has slowed down in recent weeks.