On Monday, Invest 94L is still  disorganized.  The broad area of low pressure is nearly stationary with scattered pockets of showers and storms. Wind shear is marginally favorable for gradual organization by Thursday and Friday. The disturbance is separated from the most of the intense dry, Saharan air nearby. The NHC ups the odds of tropical depression/Tropical Storm Don development to 70% over the next 5 days.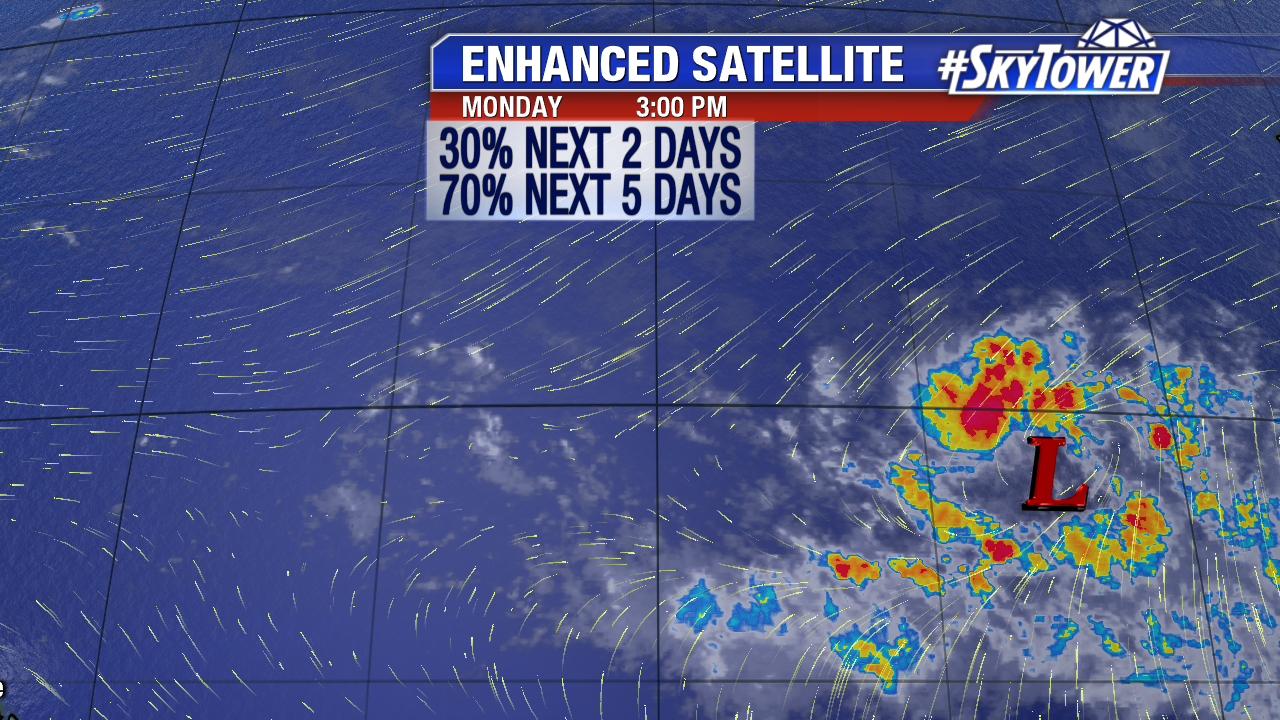 Computer models suggest a west-northwest path over the next 4 or 5 days. A few bring it close to the northeast Caribbean this weekend. As of Monday afternoon, most intensity models develop Tropical Storm Don by Wednesday or Thursday. It's still too early to say if it stays out to sea as a stronger system or heads further west towards the Caribbean as a shallow/weaker one (and possible dissipate).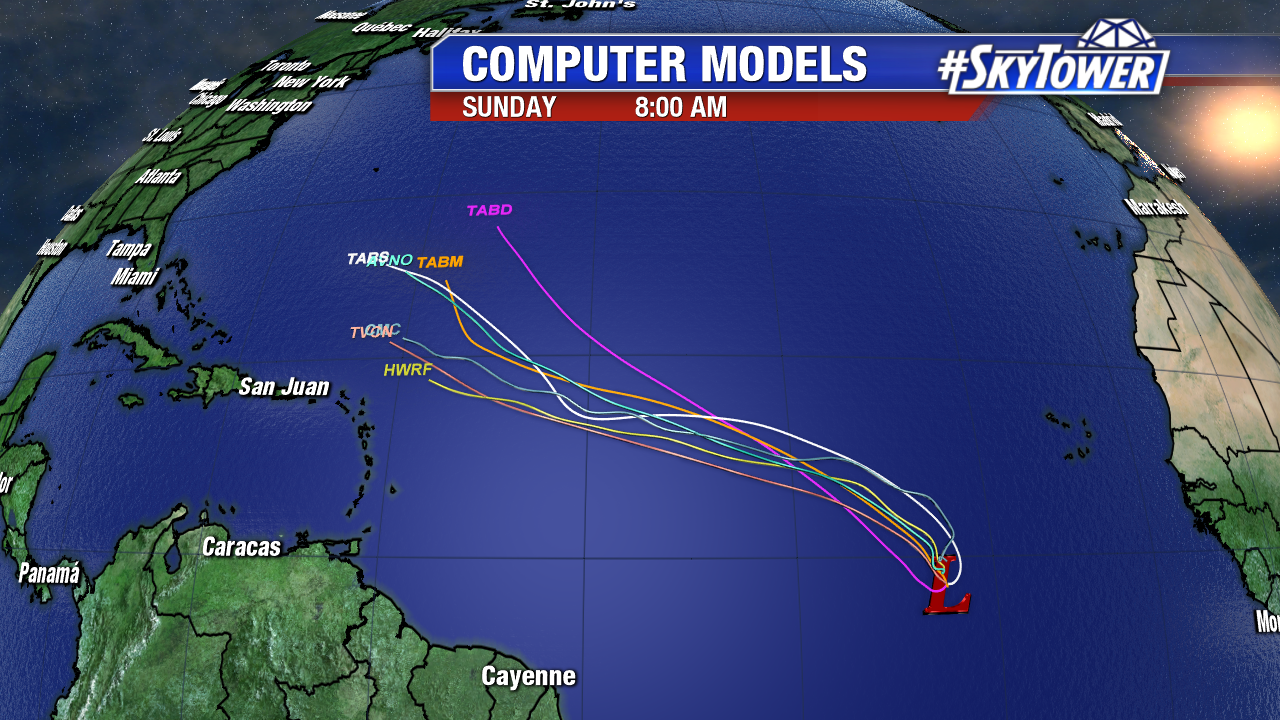 Dry air could hinder long-term organization and development. Water vapor imagery shows dry air east of the Lesser Antilles and north of the Caribbean.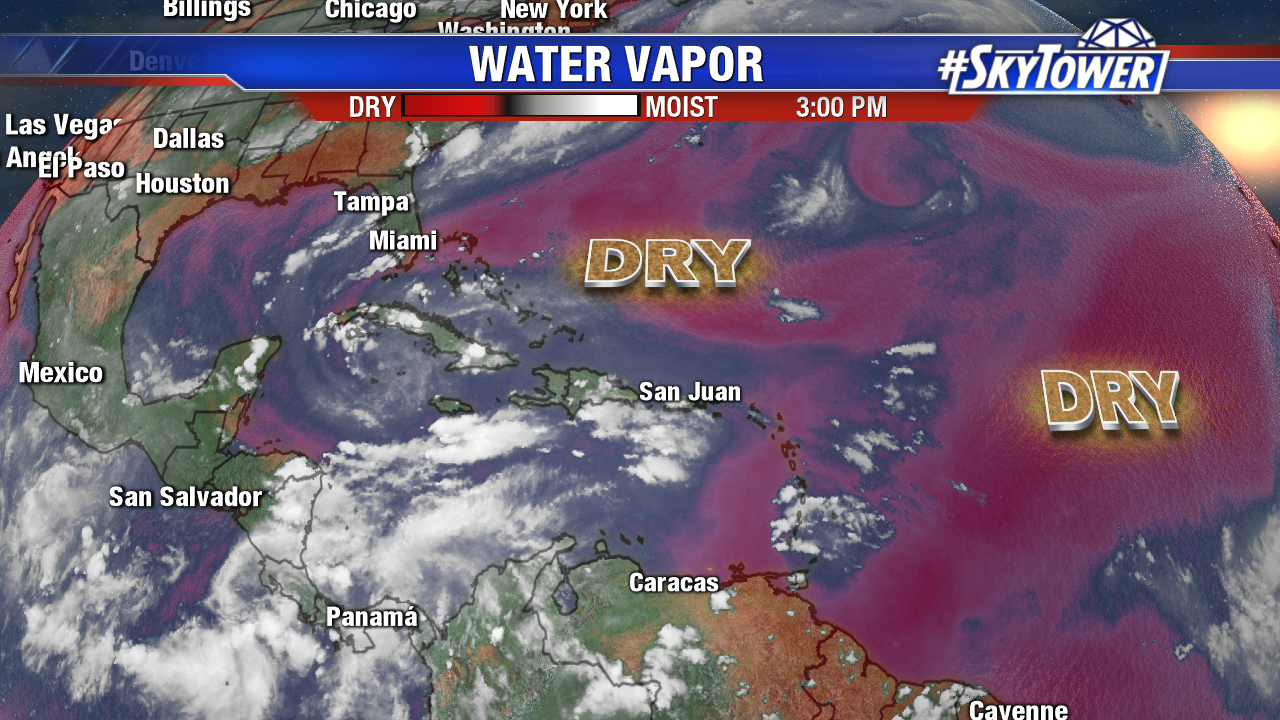 Both the ECMWF and the GFS show Tropical Storm Don a few hundred miles east of the Lesser Antilles by late Thursday/early Friday. The Euro takes future Don further west and dissipates it southeast of the Bahamas by Monday. The GFS has been all over the place with track and intensity. The 12Z run suggests a recurve east of the U.S. through next work week. Stay tuned.