The second month of the 2017 Atlantic hurricane season begins Saturday. In July, we watch the Gulf Mexico, western Atlantic and the western and eastern Caribbean for tropical development. Climatologically, the first name storm of the season forms on July 9th. In 2017, two named storms, Bret and Cindy, formed in June. Arlene formed in April.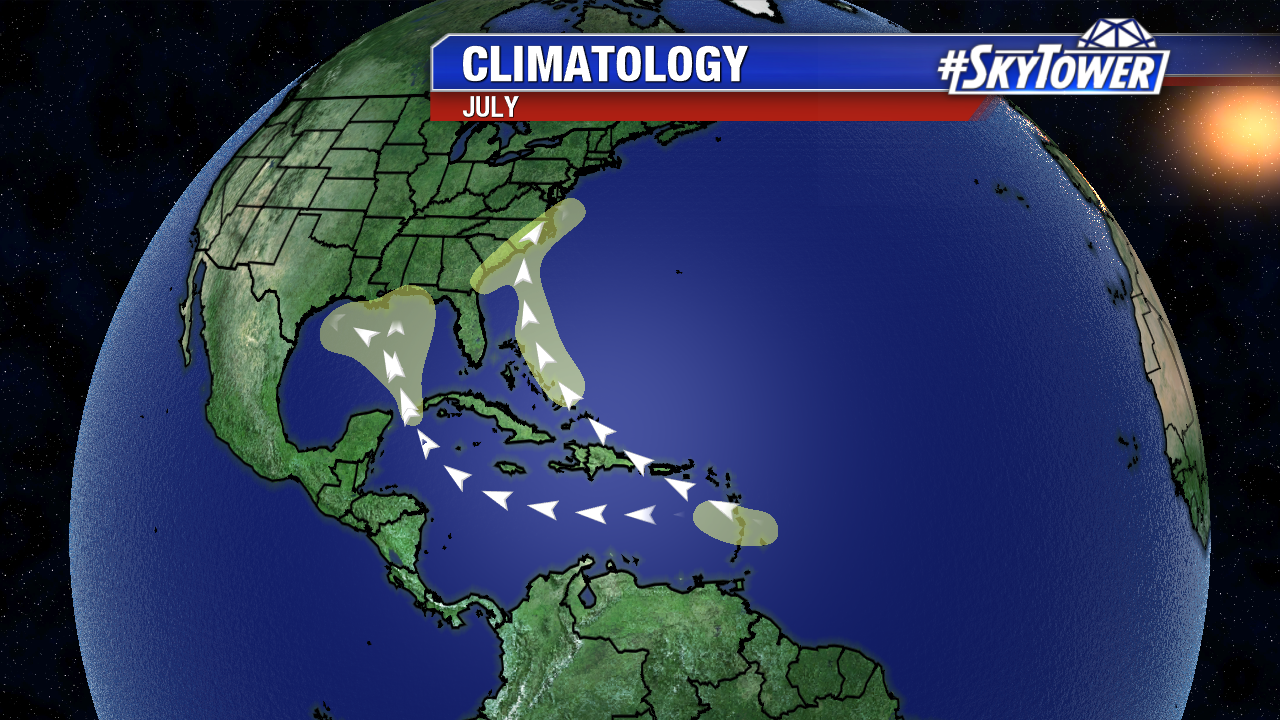 On Saturday, a weak tropical wave southwest of the Cape Verde Islands bears watching. It produces widely scattered, disorganized showers and storms as it moves westward at about 10-15 mph. While wind shear in the vicinity will stay pretty light the next few days, there is plenty of dry air in its path. Upper level winds increase as this the tropical wave approaches the Caribbean late next week. Nonetheless, gradual development is possible. As of Saturday morning, The NHC puts those odds at 20% over the next 5 days.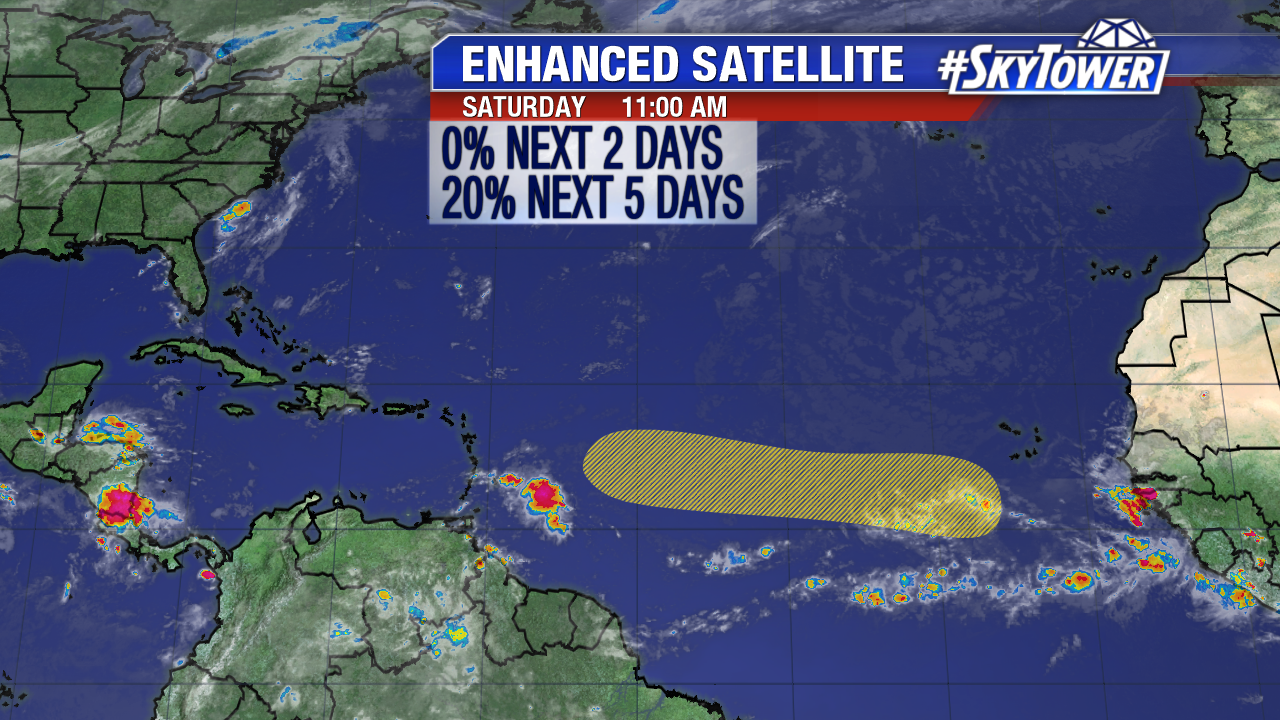 Water vapor imagery shows the weak tropical wave has dry, Saharan air in its path towards the Caribbean.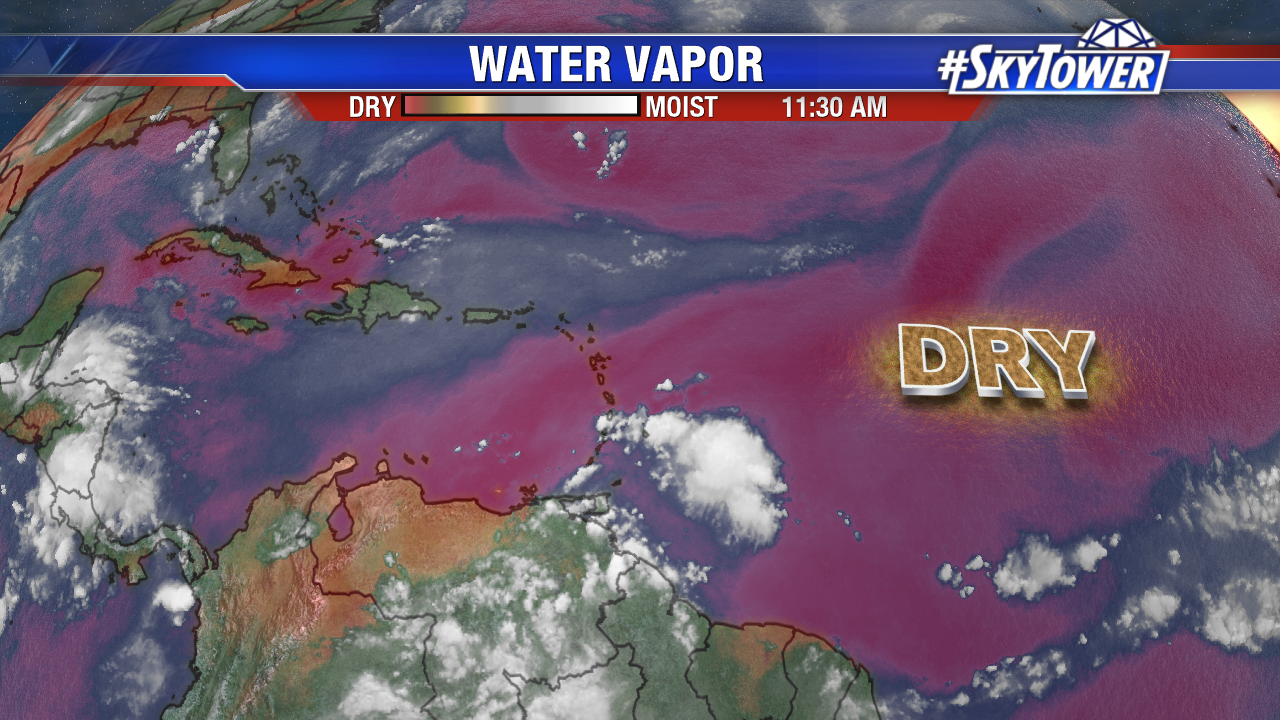 The 06Z GFS continues to hint that a weak tropical storm may form east of the Lesser Antilles by Thursday or Friday. The 0Z Euro also suggests a closed low may form by Thursday, but is a bit slower to approach the Caribbean. It's something to keep an eye on the next few days. It's way too early to talk about the long-term strength/path of this potential tropical system.